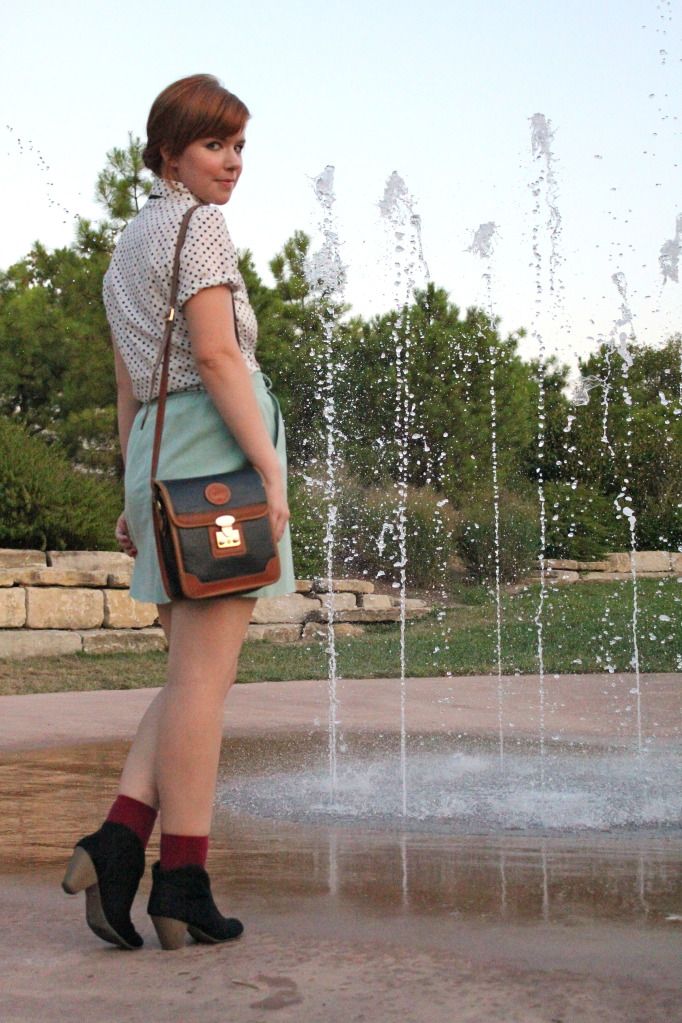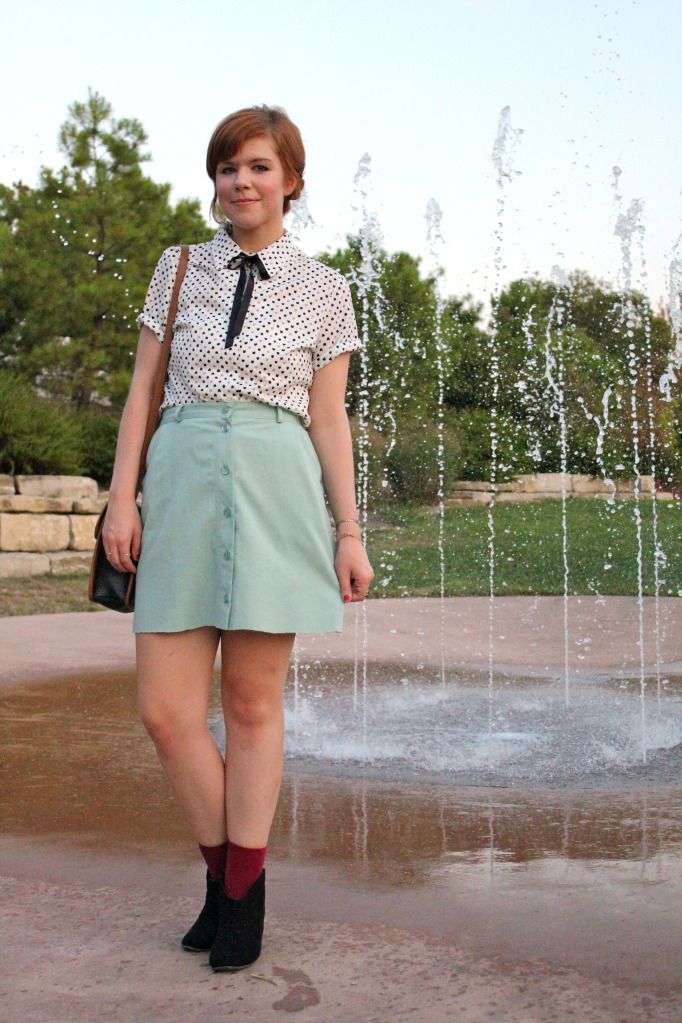 Who could resist the heart print? I couldn't.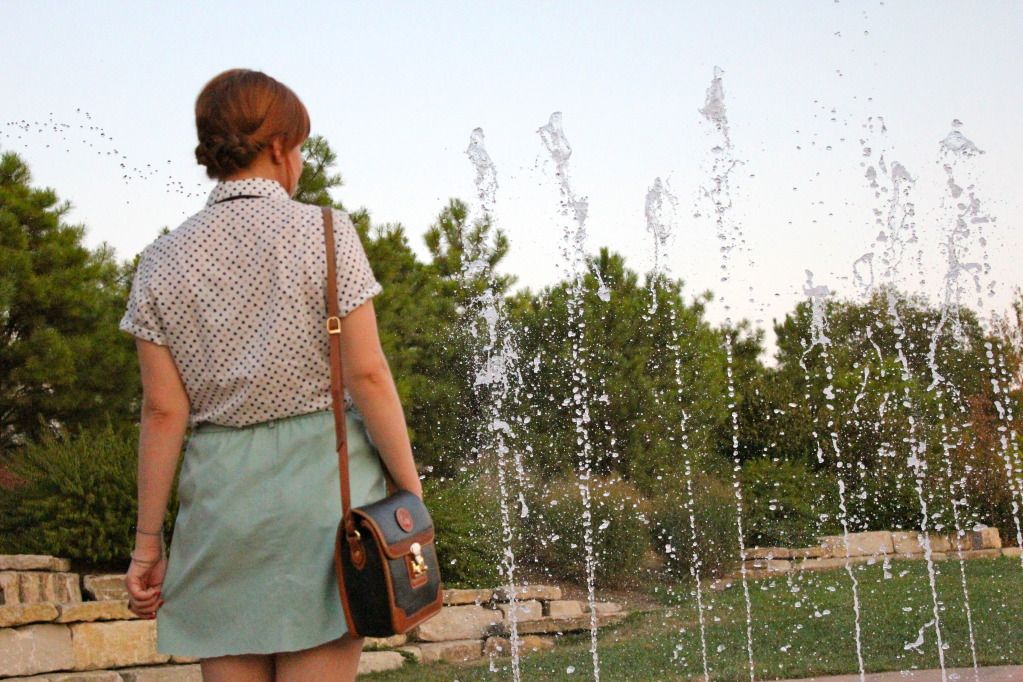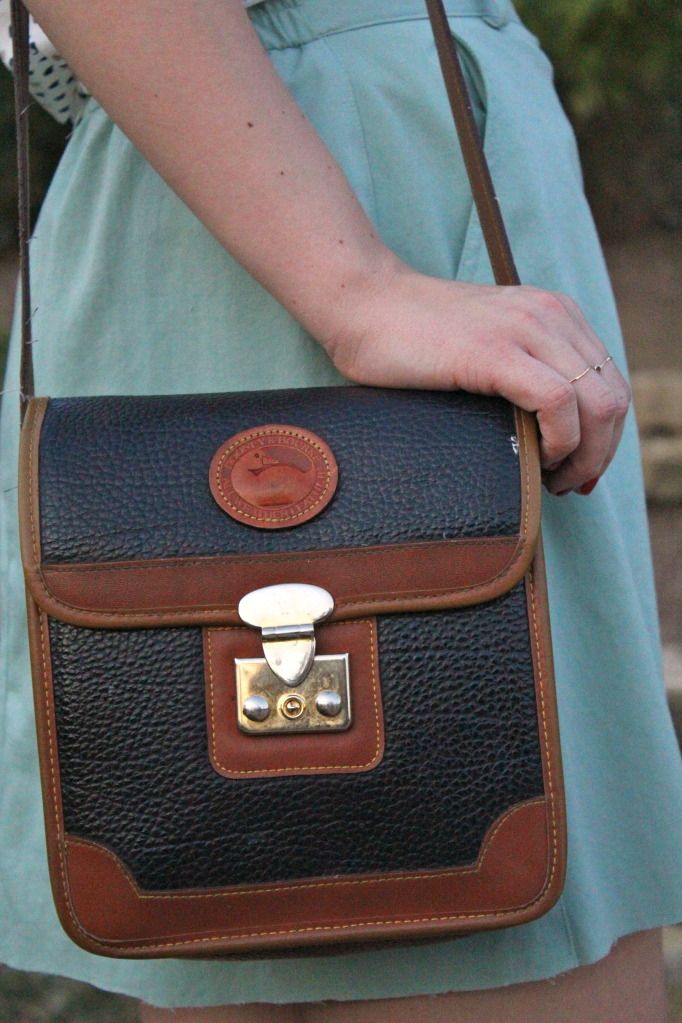 Shirt: Thrifted; Skirt: Thrifted; Socks + Booties: Target; Bag: Vintage
This bag, though a little beat up, is one of my favorite possessions. I found it in a much loved antique store in Cape Girardeau a couple of years ago, when Matt and I were living there. I admired it for weeks until I convinced myself that the price on the tag was appropriate and the bag necessary. No regrets! It's sturdy structure has served me well and I get complimented on it quite frequently.
My hair is starting to get long enough to where I can try some new things now again, and so here I braided it into pigtails, then twisted the pigtails around each other. It's not too pretty, and there are about a million bobby pins in there, but I thought it looked passable and it held up through the evening. What's your favorite I-actually-put-a-little-effort-in-today hairstyle? One of my best friends fashioned a bow out of her own hair last weekend, and it turned out beautifully! Maybe one day mine will be long enough...
Have a great start to your weekend!