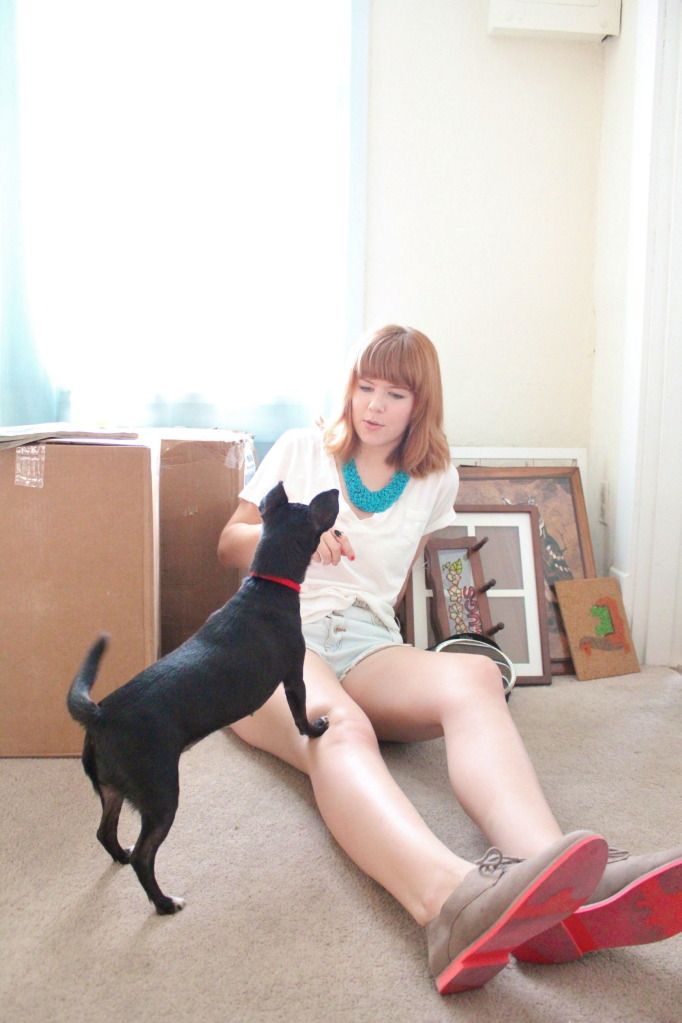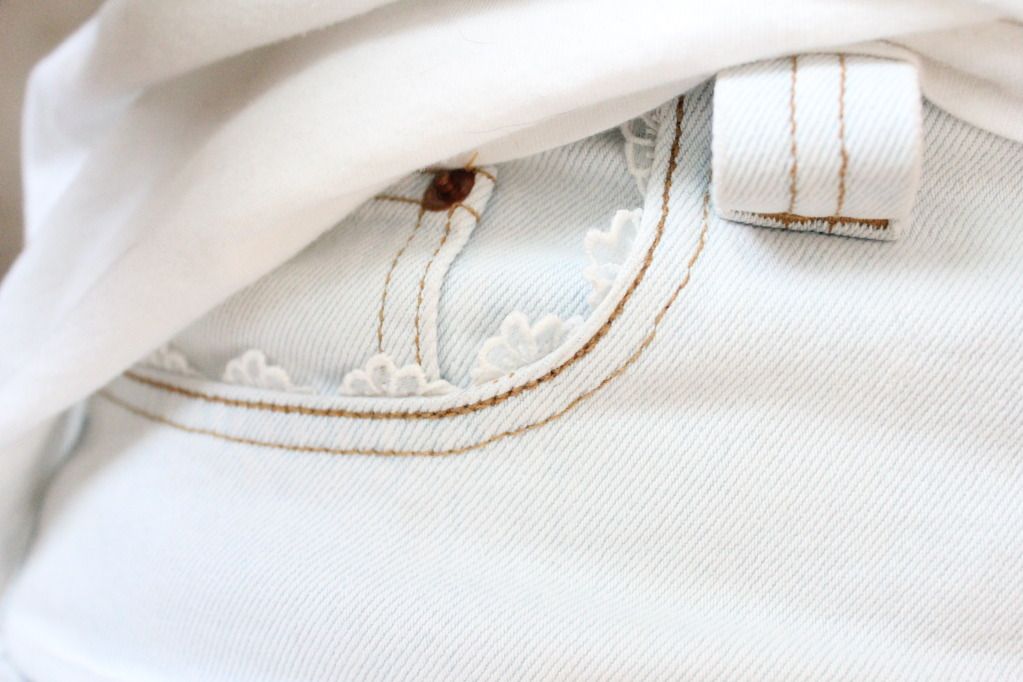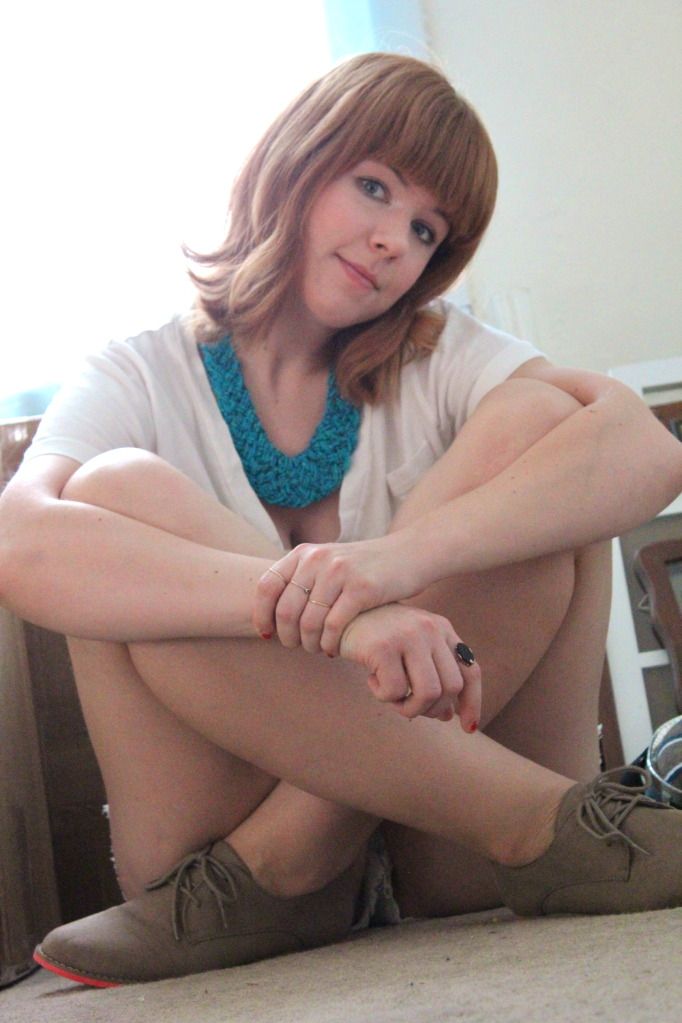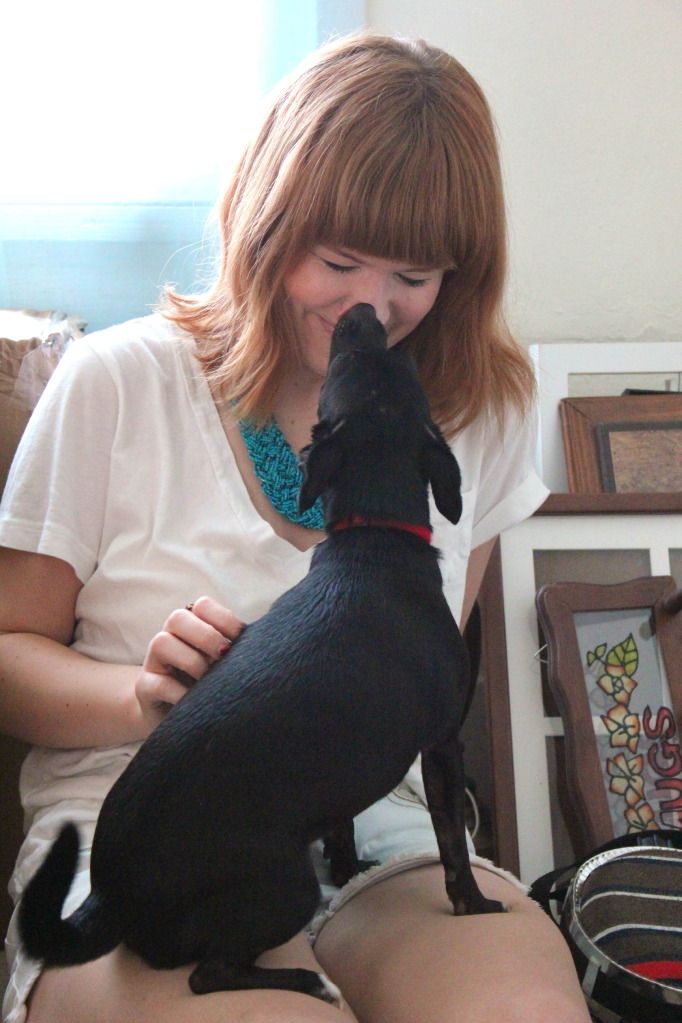 Shirt: Target; Shorts: Thrifted; Necklace + Shoes: Target
Please excuse the boxes and disarray: we're in the process of moving. These were taken during one (of many) break in the packing cycle (because I hate packing more than anything), before I continued the break by inventing things to go to the grocery store for. I will do anything to get out of packing. Anyway, I apologize if things become slow around here at any point(s) in the next couple of weeks, but we've procrastinated enough now that it can't be avoided.
No, Target did not sponsor this post; I just go there way too often. And the neon on the bottom of the shoes? I might be crazy about it. Also, the pocket detailing on the shorts. That alone is why they came home with me.
I hope you all are having a great week so far!

P.S.- Special guest appearance by my dog/resident crazy lady, Lola. What up, girl!