Top: Thrifted; Dress: UO; Shoes: Thrifted; Bolo: Vintage
This is what I wore to see Celeste and Jesse Forever on a sort-of date night with Matt last weekend. While I won't recommend everyone run out and snatch up a ticket to the film, I will recommend that everyone get their hands on a pair of cuffed bishop sleeves, like the ones you see before you. I own a couple of blouses with a similar silhouette, and they always make me feel like a combination of Mary Tyler Moore and Stevie Nicks; perhaps more the former rather than the latter. Can something be so "white collar" and bohemian at the same time? YOU DECIDE.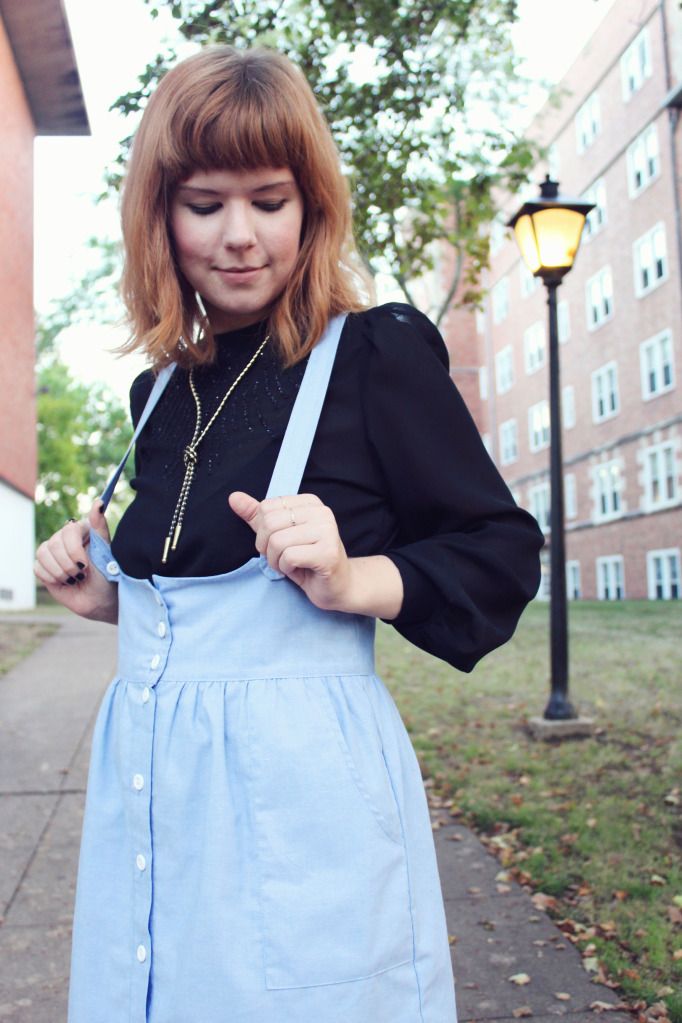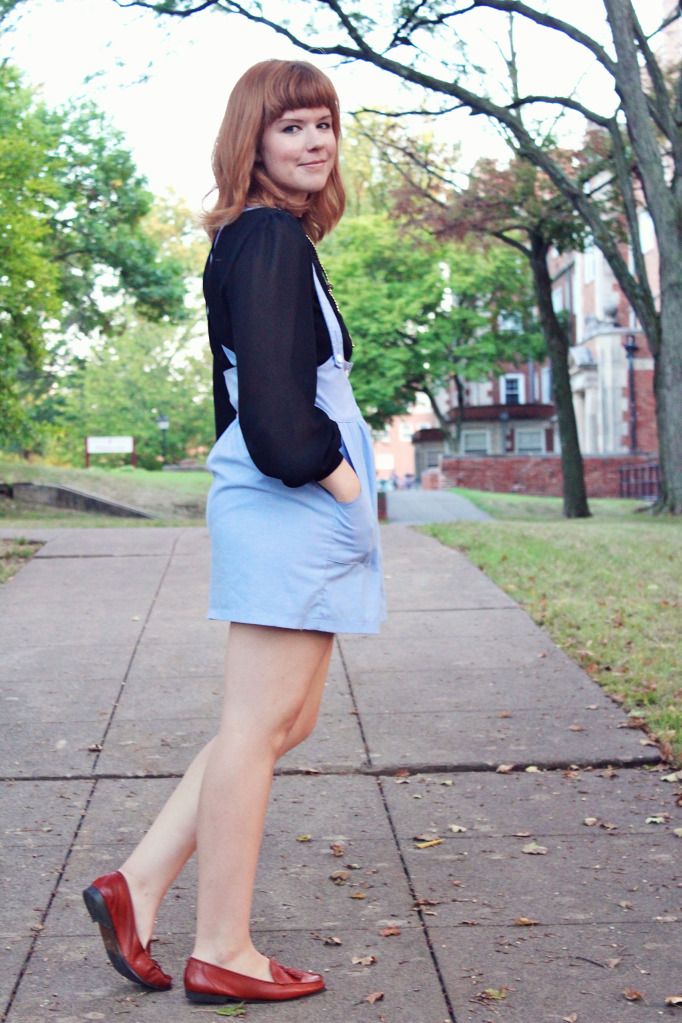 'Til tomorrow, friends!