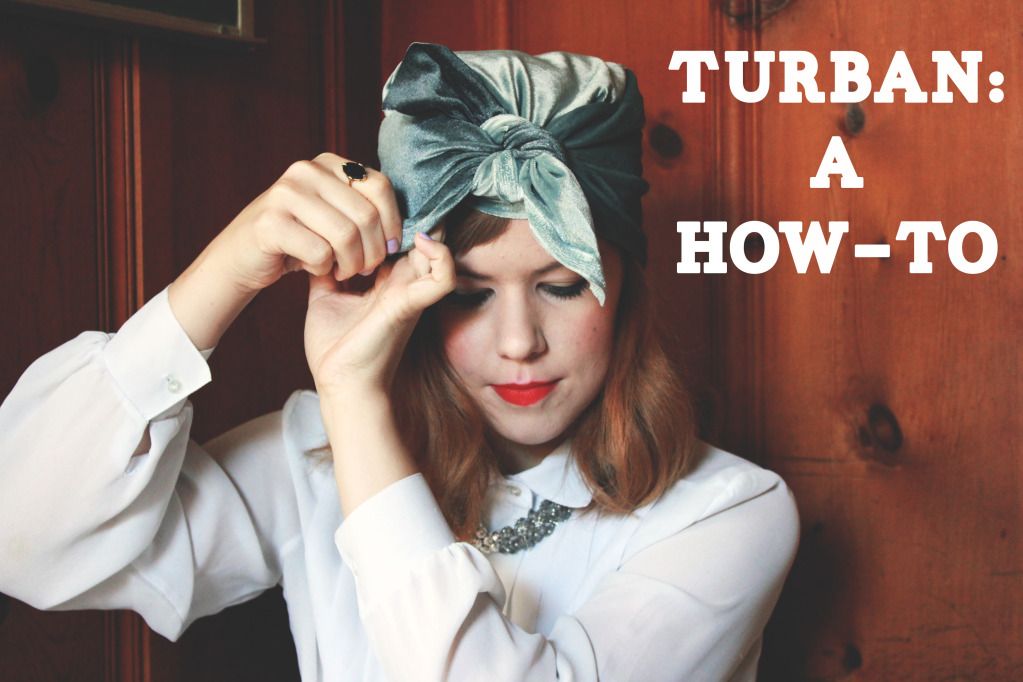 I'm sure the abundance of turban-like headwear, both of the knitted variety and otherwise, hasn't gone unnoticed by most of you--especially with collective proclamation of autumn's arrival heard 'round the blogosphere. So, being as I recently acquired some
sick
blue ombre velvet, and have, incidentally, been pining to give
this trend
a go, I thought I'd share an easy way to wrap your own.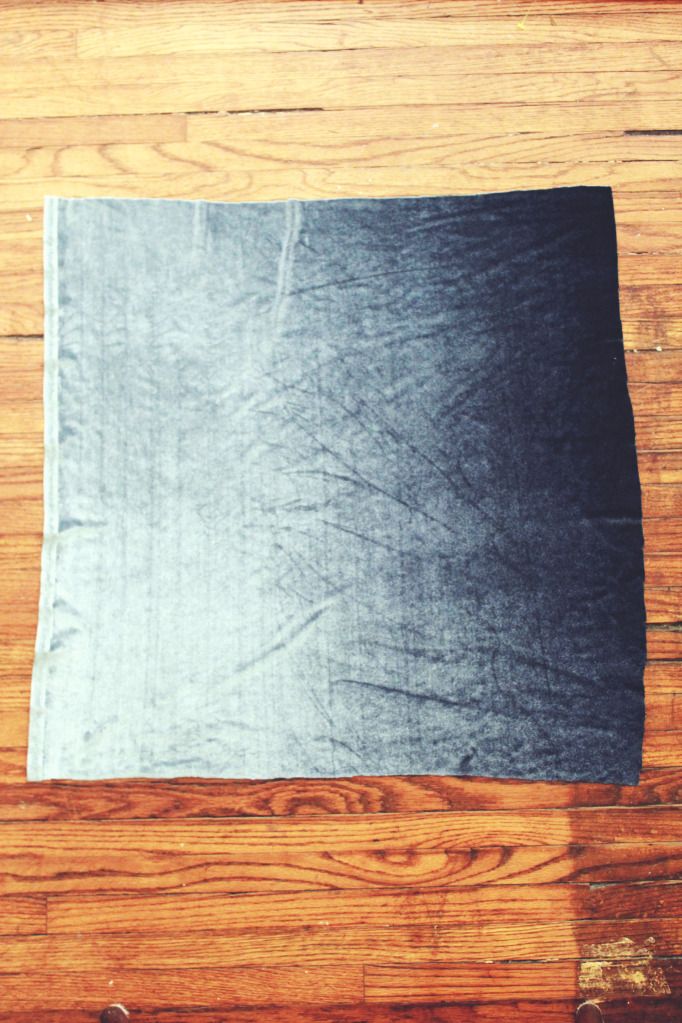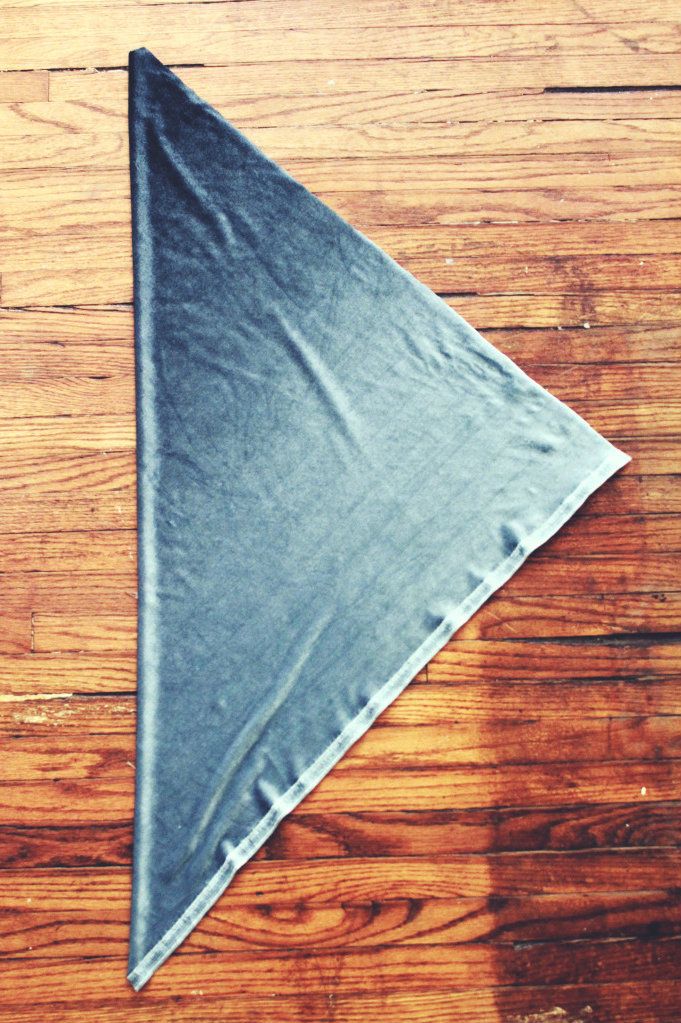 Take a handkerchief/bandana sized piece of fabric, square-shaped, and make two of the corners meet to form a triangle.
Take the longest side of the triangle and place it at the nape of your neck, pulling the two adjacent corners forward.
Bring the corners up and around your head, almost to the crown; the higher, the better. Tie the sides you're holding into a double knot.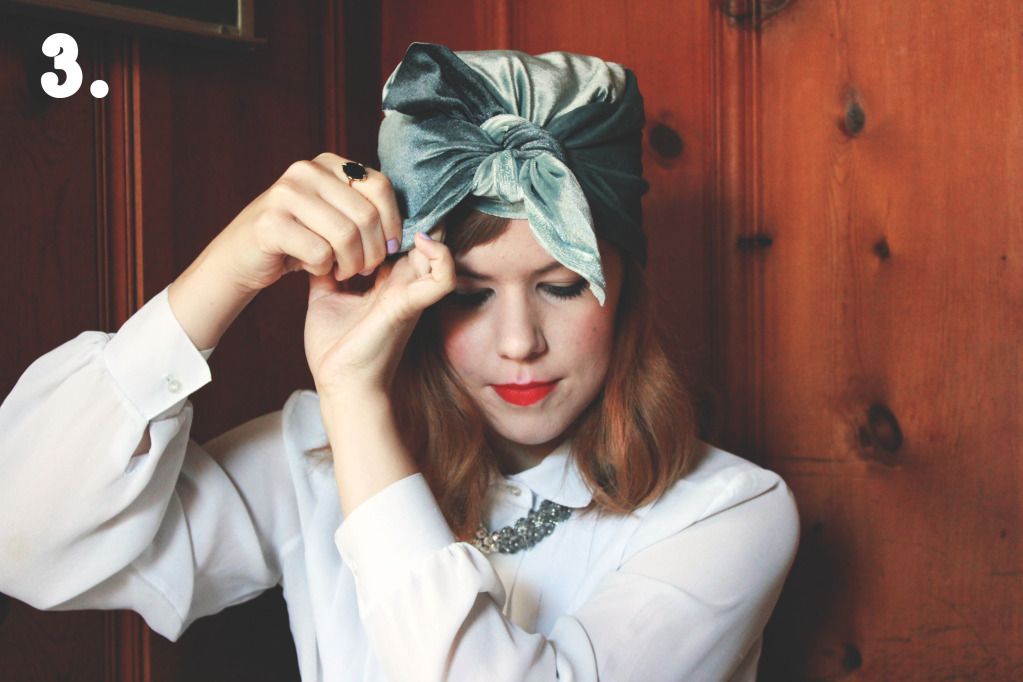 Tuck the ends of the knot and any other stray pieces up under the turban. Adjust to suit.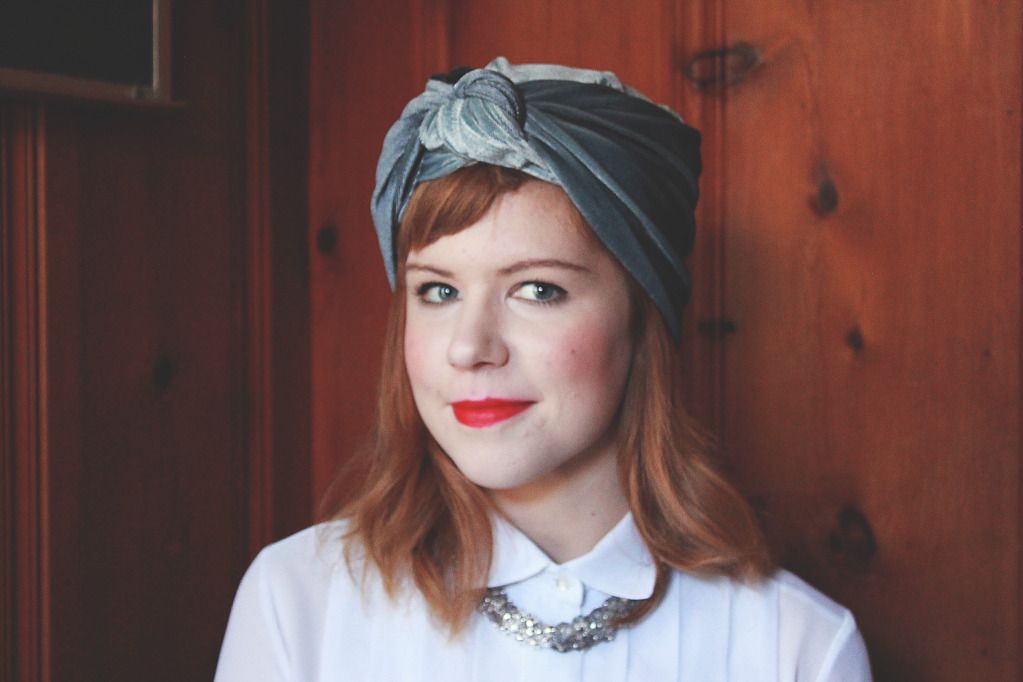 Voila! : )
See you all tomorrow!