By now, it shouldn't be a secret that I tend to wear a beanie any chance I get- especially when it's so very difficult to get out of my warm bed in enough time to fix my hair properly before work. I realize it is redundant and perhaps a bit boring, but please humor me for now (as in, this post and the next one : )) as I blame the weather for this hair rut of mine.
In other news: stripes, polkas dots, and jeans...I think if I had to create my own uniform for everyday, this might be it.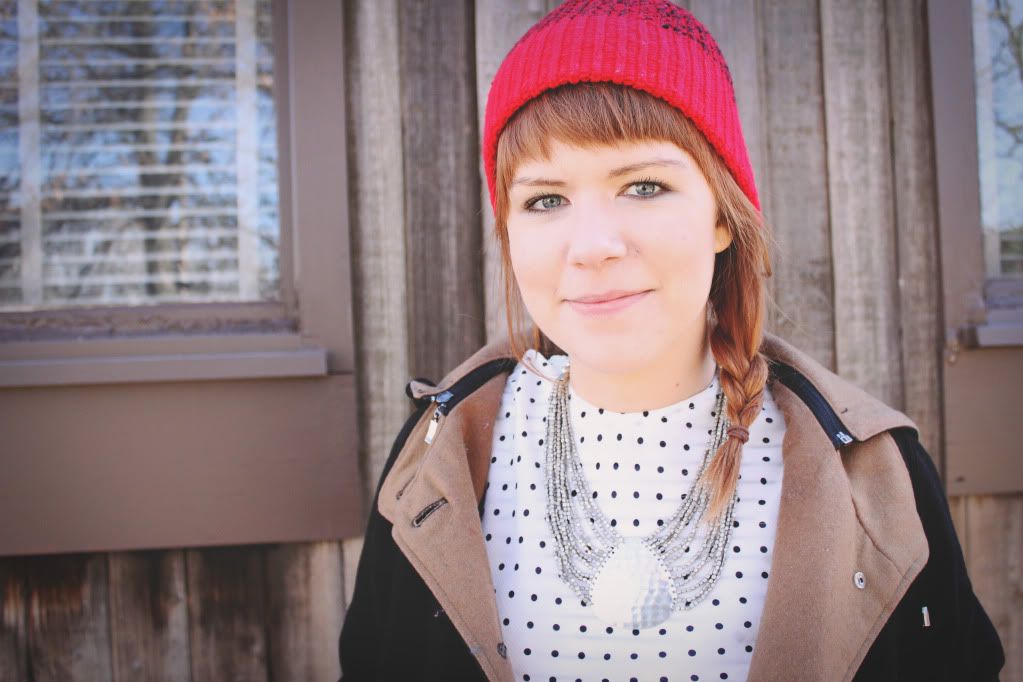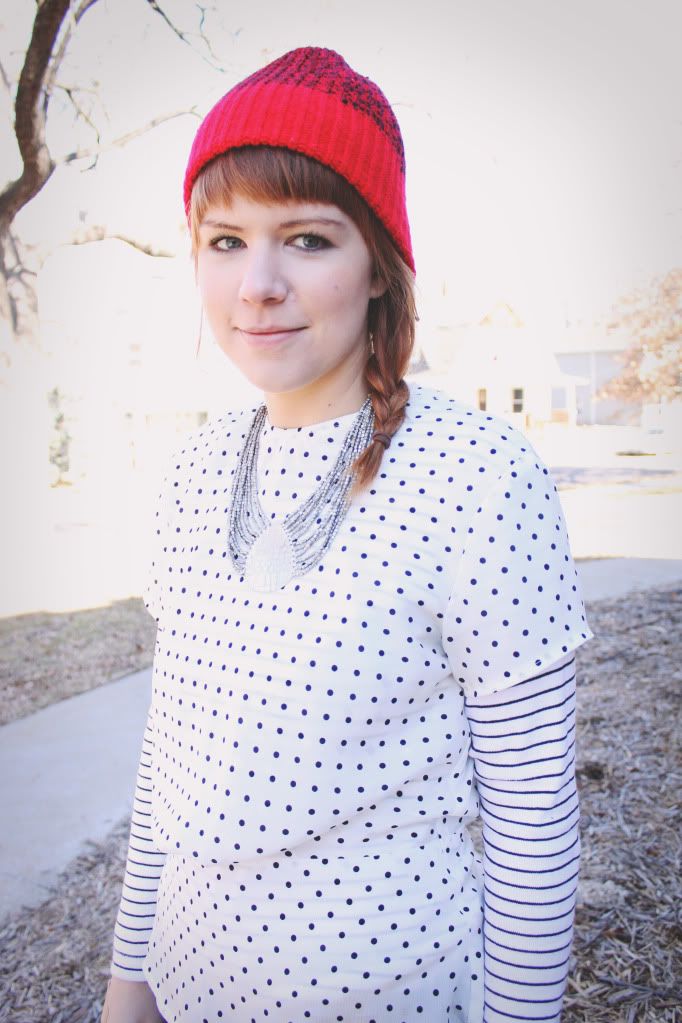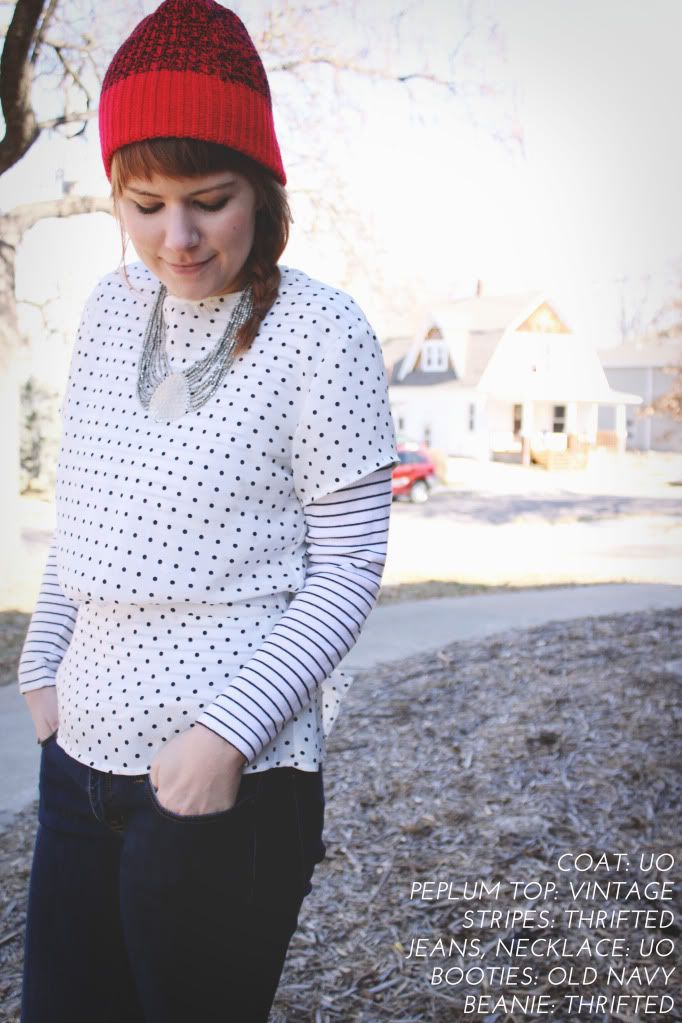 Happy mid-week! I'm going to have fun celebrating a friend's birthday tonight. What are you up to?