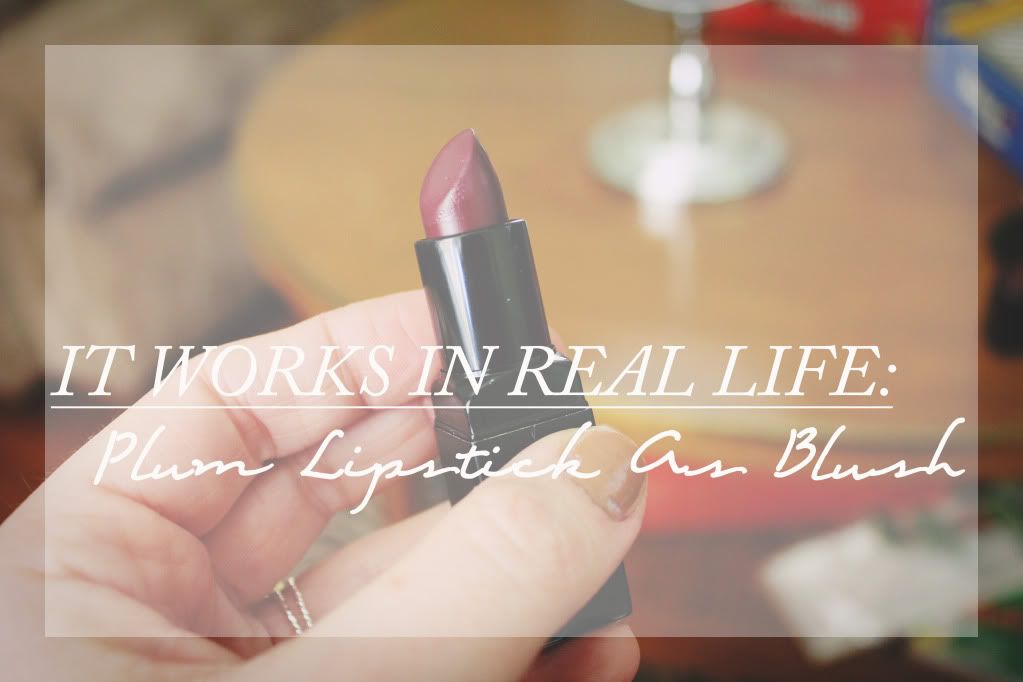 You know when you see a beauty expert do something in a video tutorial that looks totally simple and then you go and try it yourself and screw it up completely? This is not one of those things; virtually un-screw-up-able.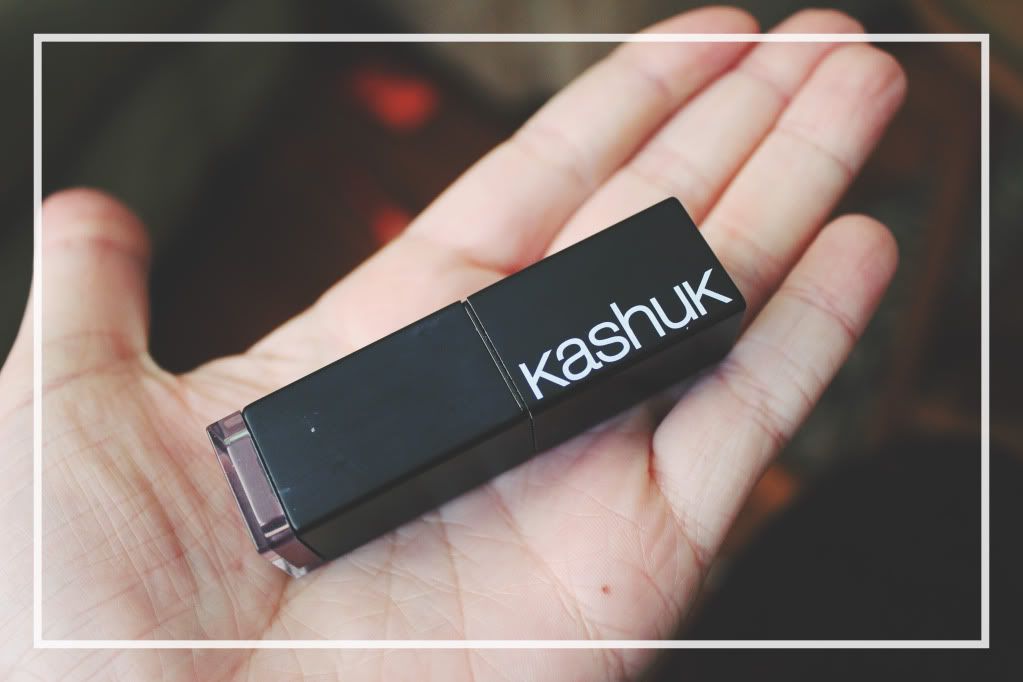 Not long ago, I saw the lovely Taylor Barringer from
Refinery29
transform a typical-looking "vampy lipstick" into three different makeup ideas. However, it was the blush concept that really stuck with me. Soon after, I went to Target and purchased
the same lip color
, as I was utterly fascinated with the whole idea (doesn't take much, folks). Turns out, this trick is not only for goddesses, but is practically mere-human-proof. Take it from me, you can not fail.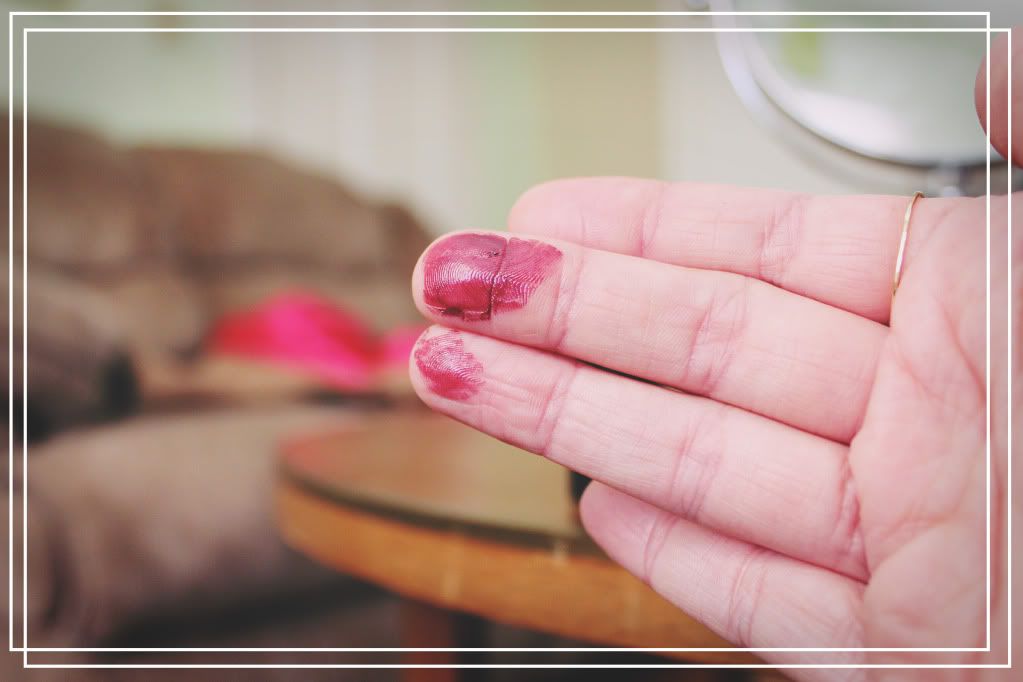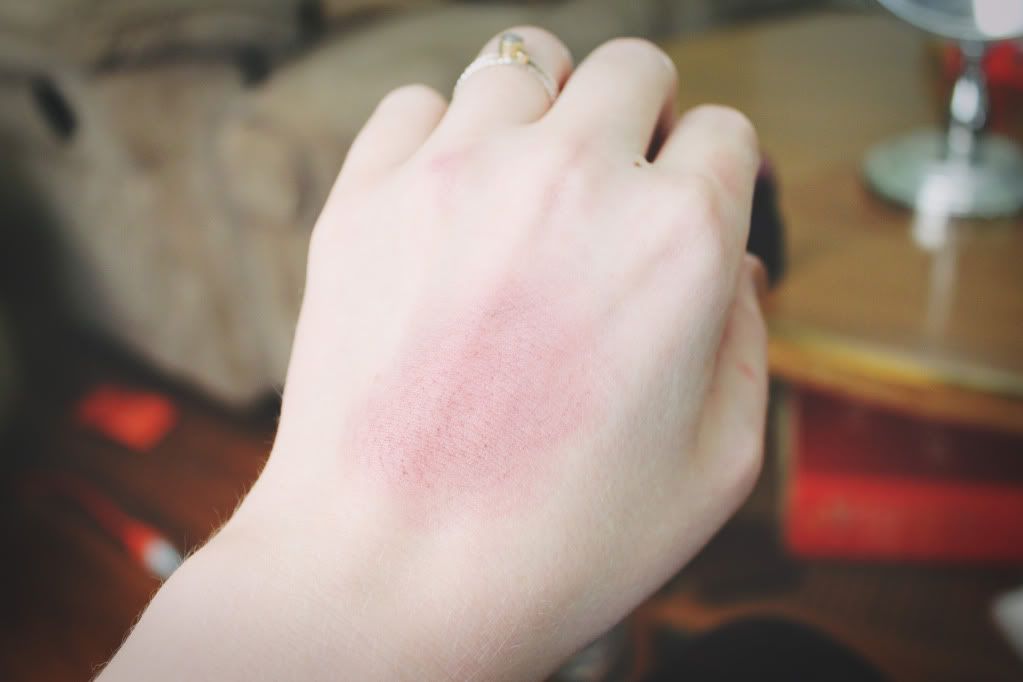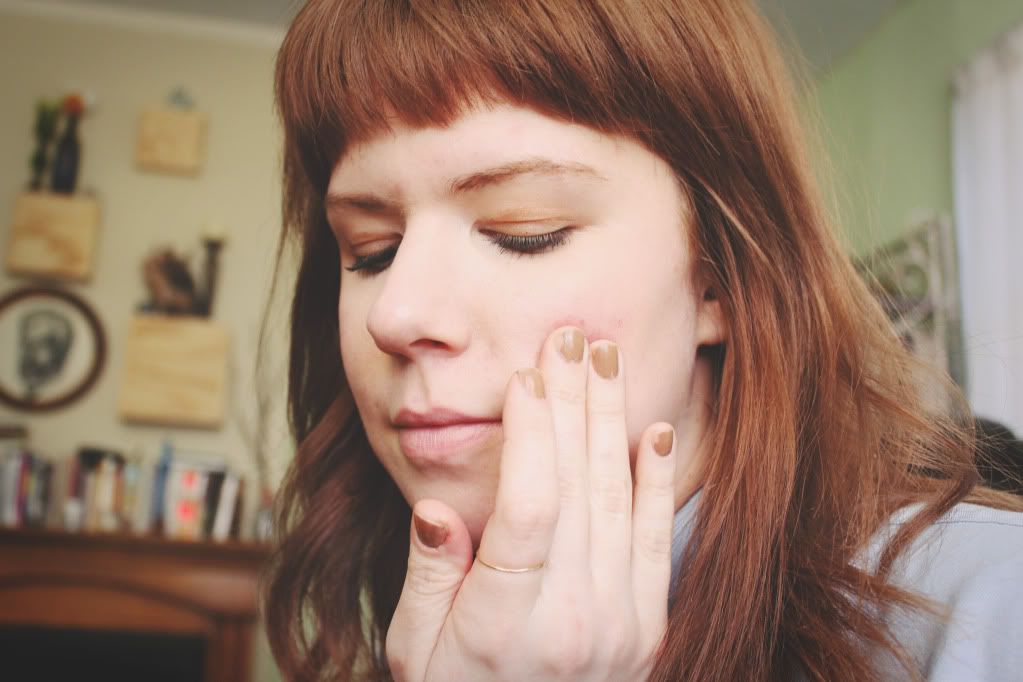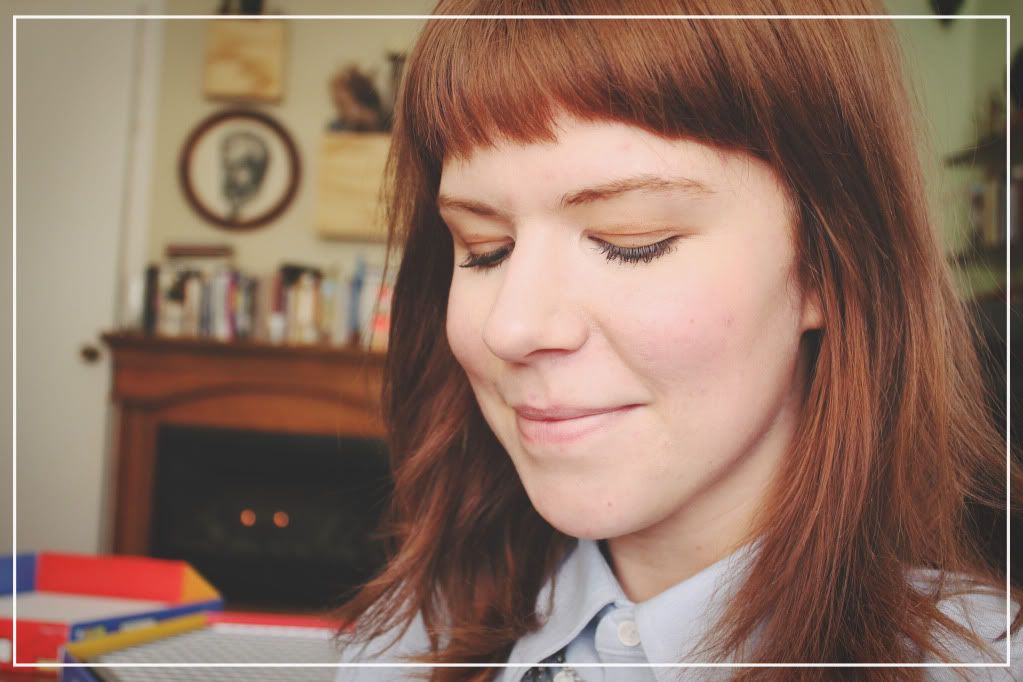 What I love about this is that it's so subtle. I love that such a bold color can be totally transformed into such a delicate glow. Anyway, happy blending! : )
P.S.- If you'd like to see the original video, find it
here
.