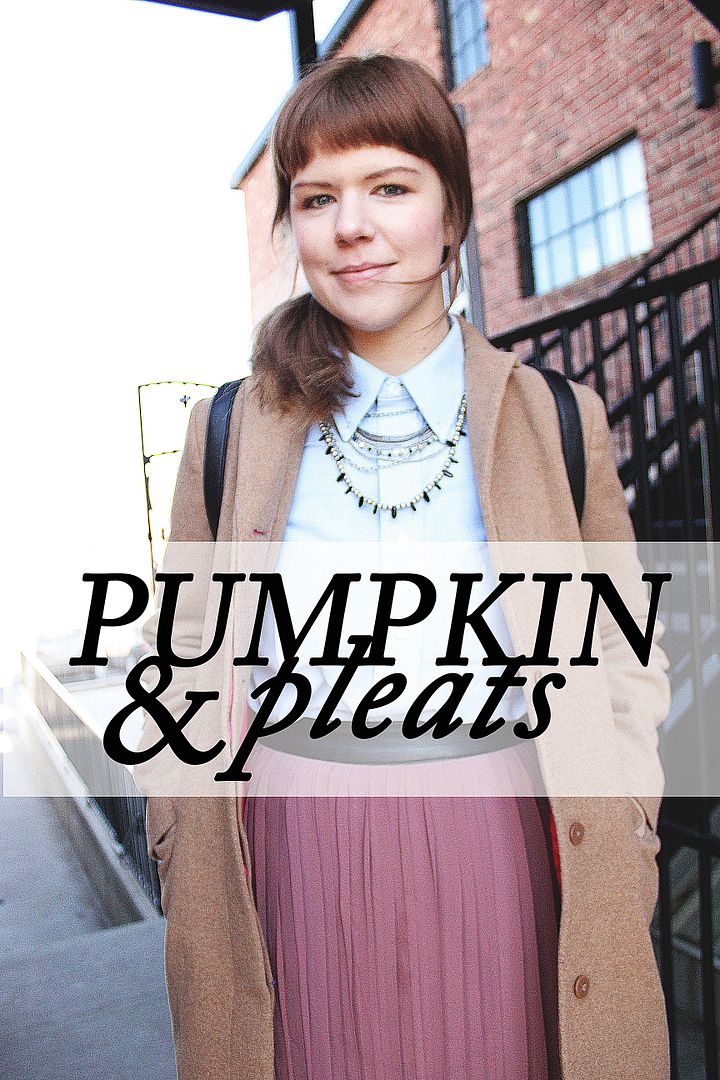 These were taken on an exceptionally bleary-eyed morning after a night of lots of fun with friends : ). So, of course, when brunch at a diner that is but a hop, skip, and a jump away from my apartment was suggested, what could I do but say yes? After all, it's common knowledge that brunch, like time, heals all wounds.
I threw on a shirt of Matt's (it's become my easy go-to), a girly skirt to contrast, and some pumpkin hued tights, and off I went to drown my headache in syrup. It worked, by the way.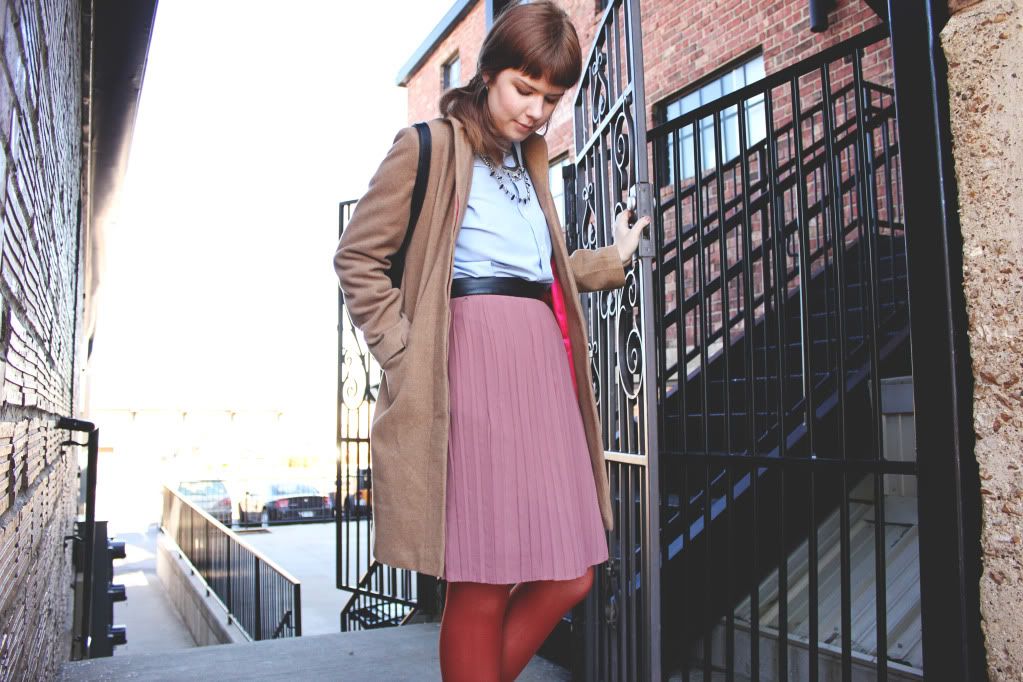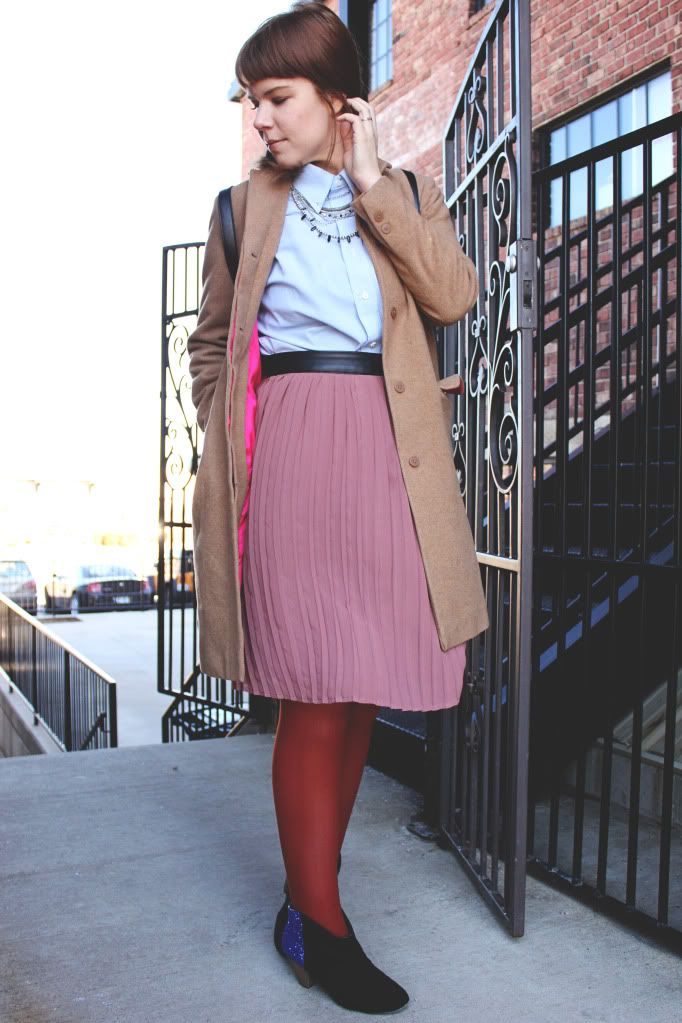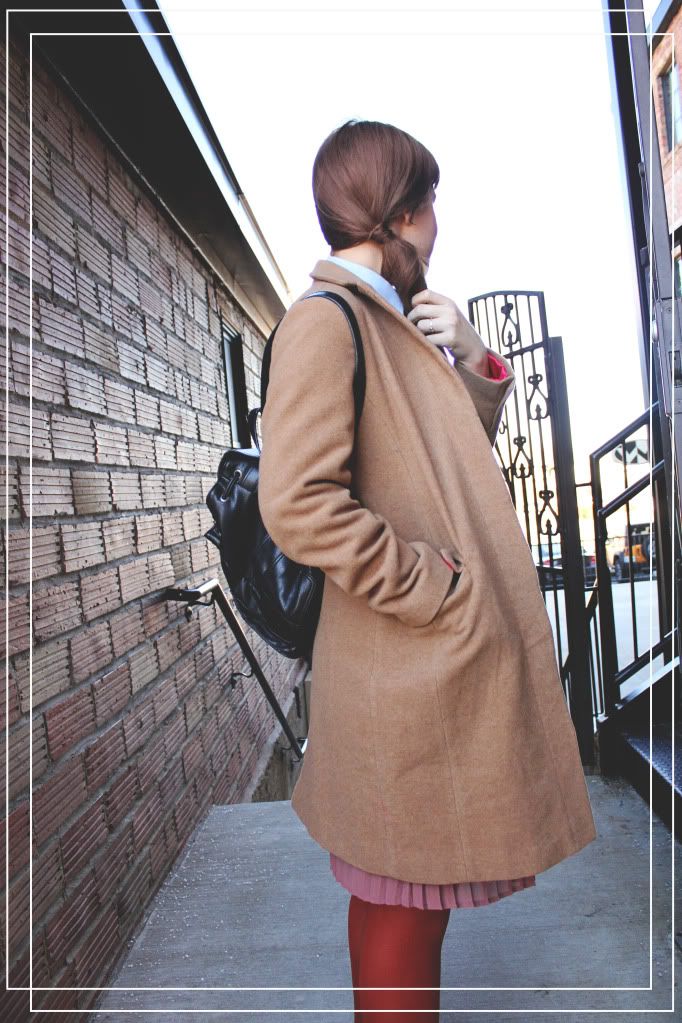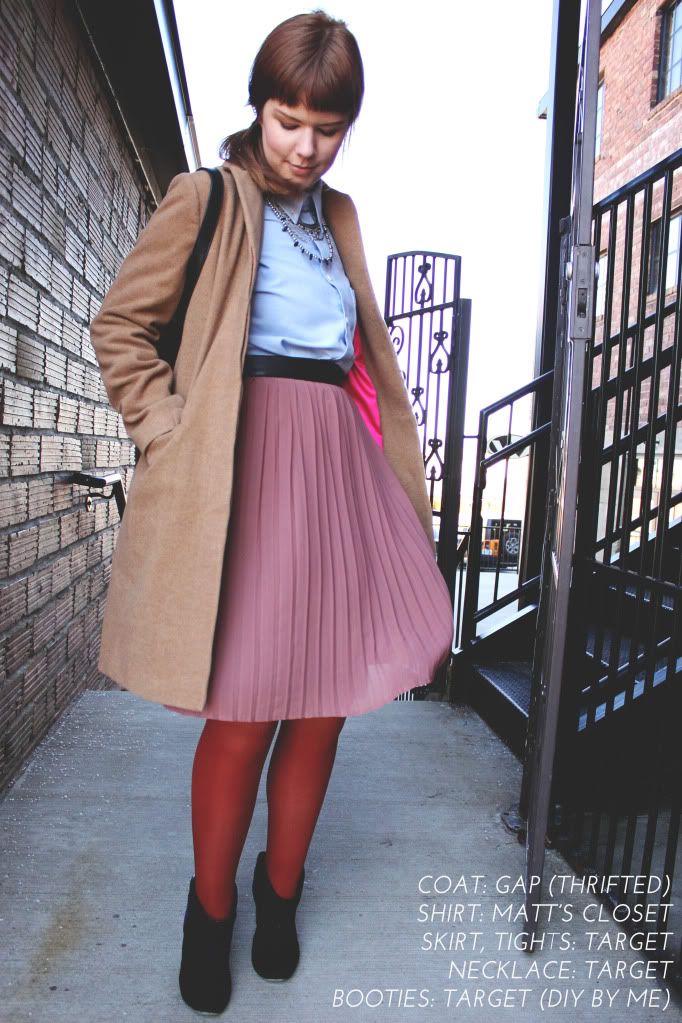 Booties DIY by me.
I'm off to prepare for part deux of winter storm Q due any minute now. Wish me luck (also wish me a couple more snow days : ))!