When I began searching through all of the magnificently curated paper goods on Etsy for just the right wedding invitations (I know you know what I'm talkin' about), I started noticing a trend: they're expensive. This was also during a time when I was beginning to feel a bit more confident in my Photoshop skills, so I thought, "Why not make them myself?" I made our save-the-dates and I was pleased with how those turned out, and I knew that no one else would know the aesthetic I was going for quite like me, so I went for it. What you see before you is hours of work, too many hand cramps to count, and a ton of fun for me (I geek out at design & paper stuff really easily). With that in mind, be nice : ).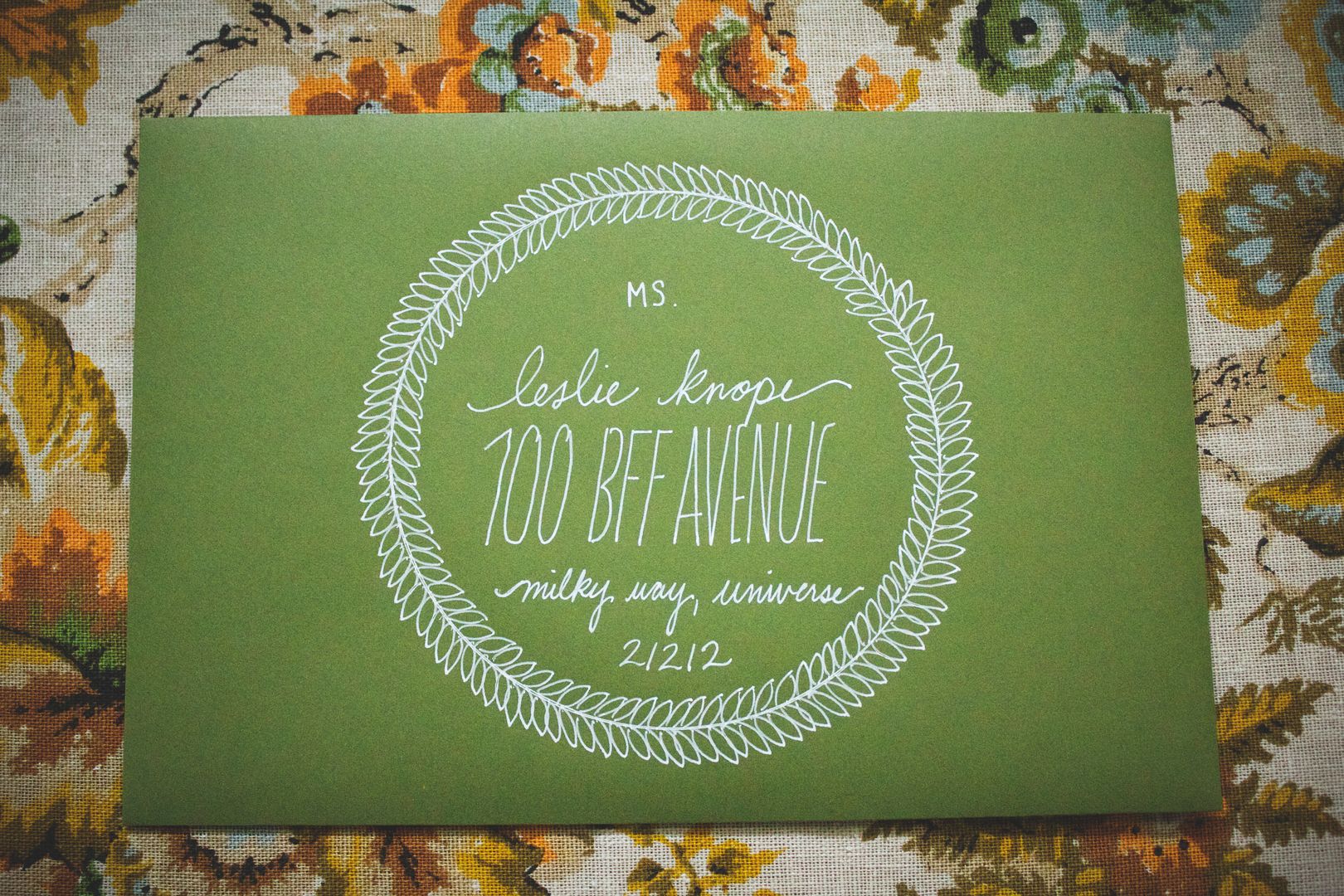 I didn't want to share any that had real addresses on them, but who wouldn't want her at their wedding anyway?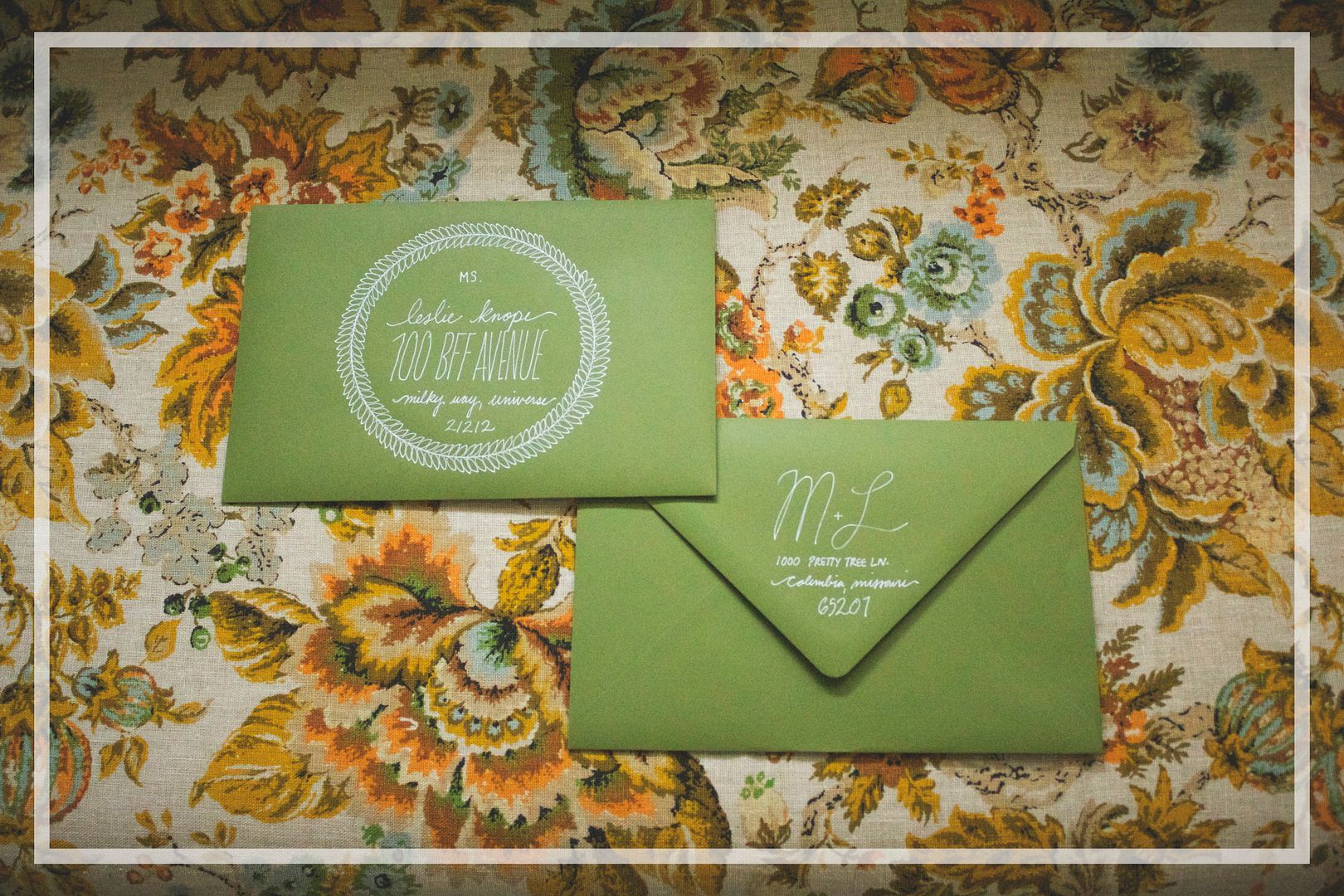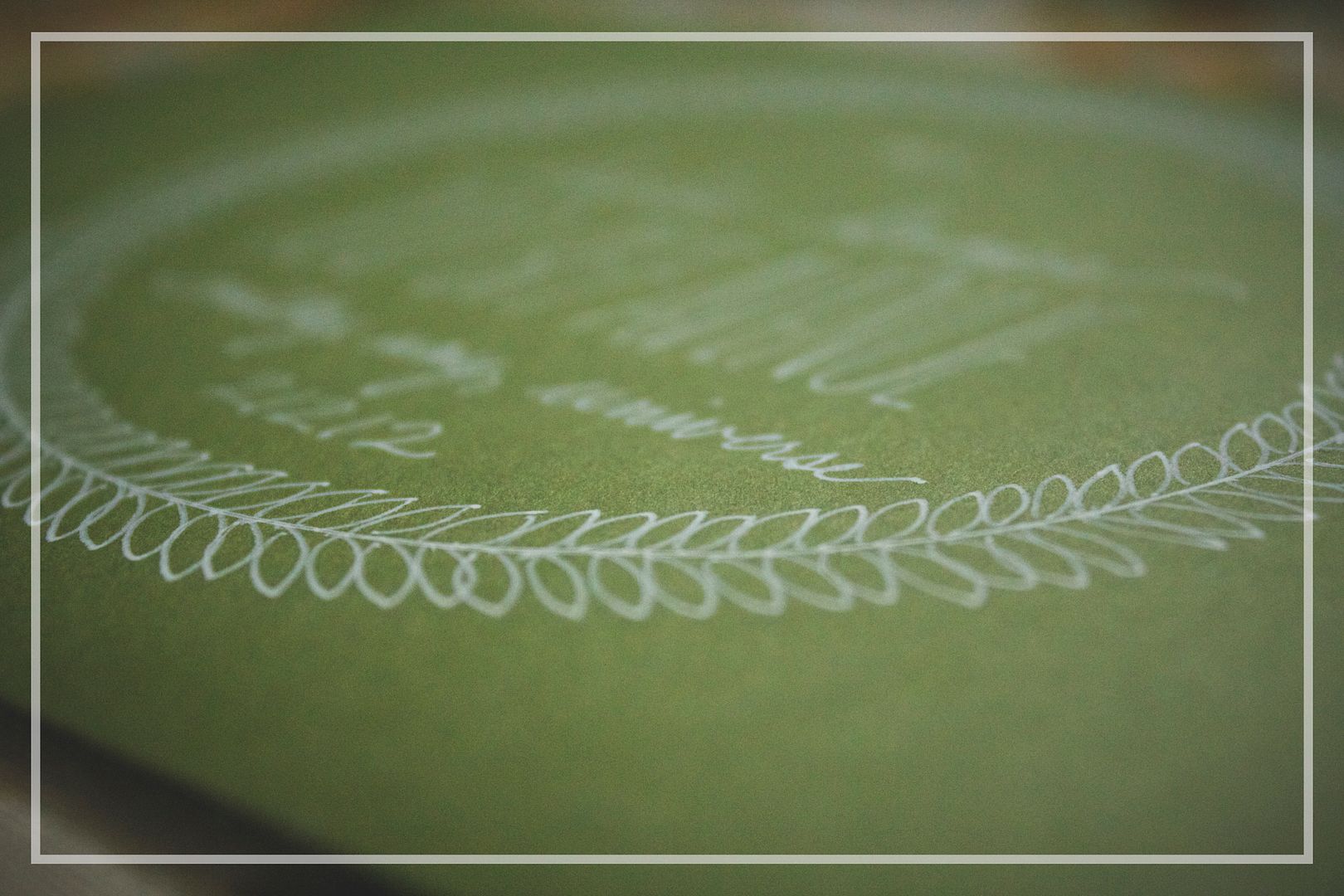 I drew the laurel wreaths on all of the envelopes by hand throughout several days and one re-watch of Freaks and Geeks.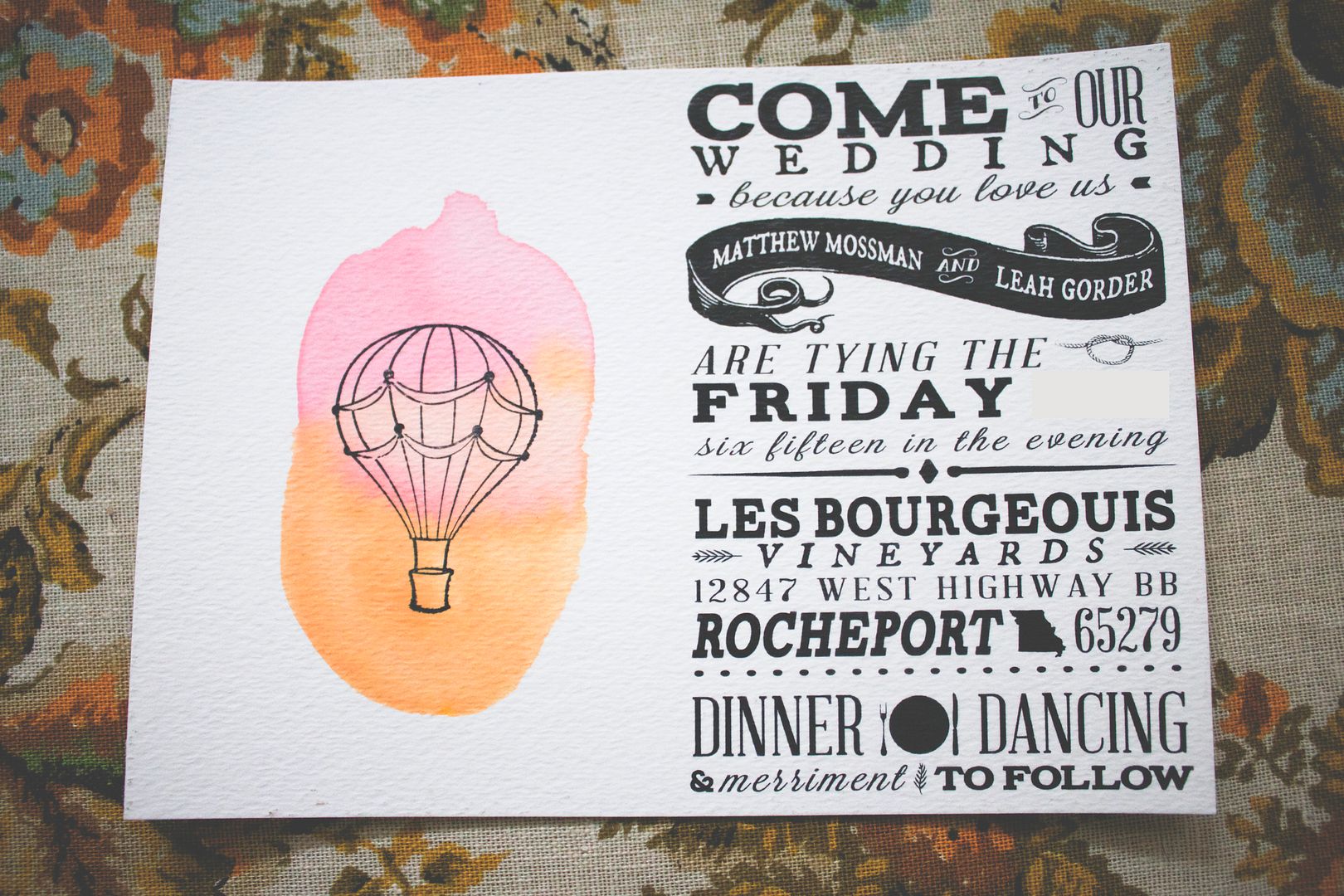 The invitation was printed on watercolor paper. After they were printed, I painted them and then layered the stamps on top of the dried paint.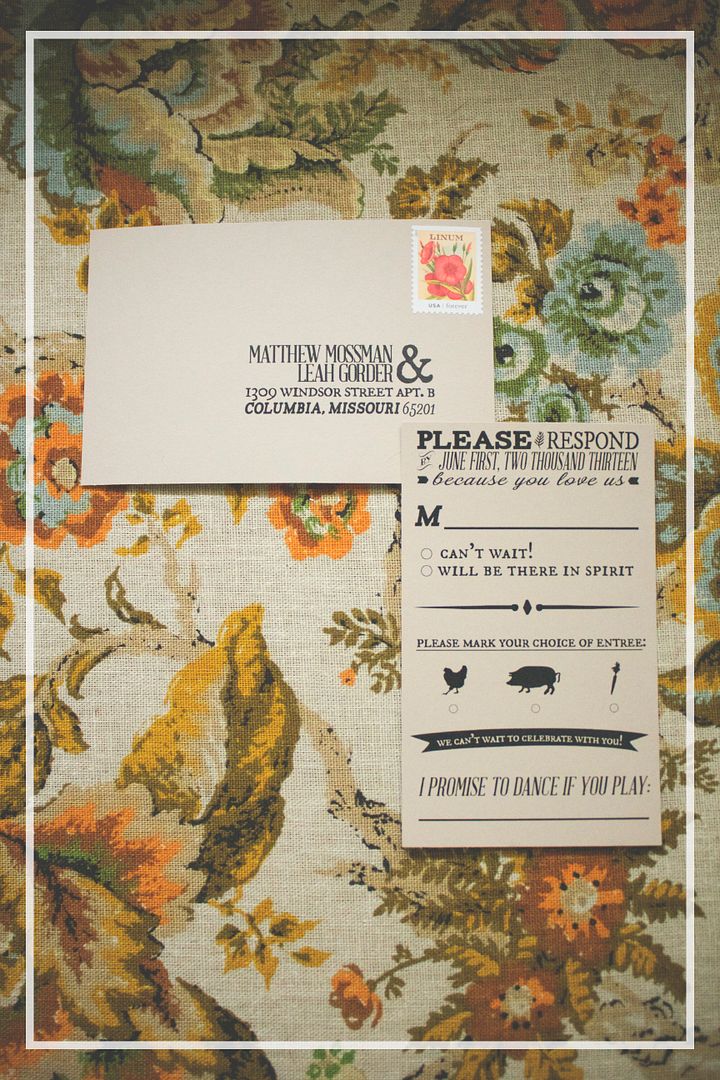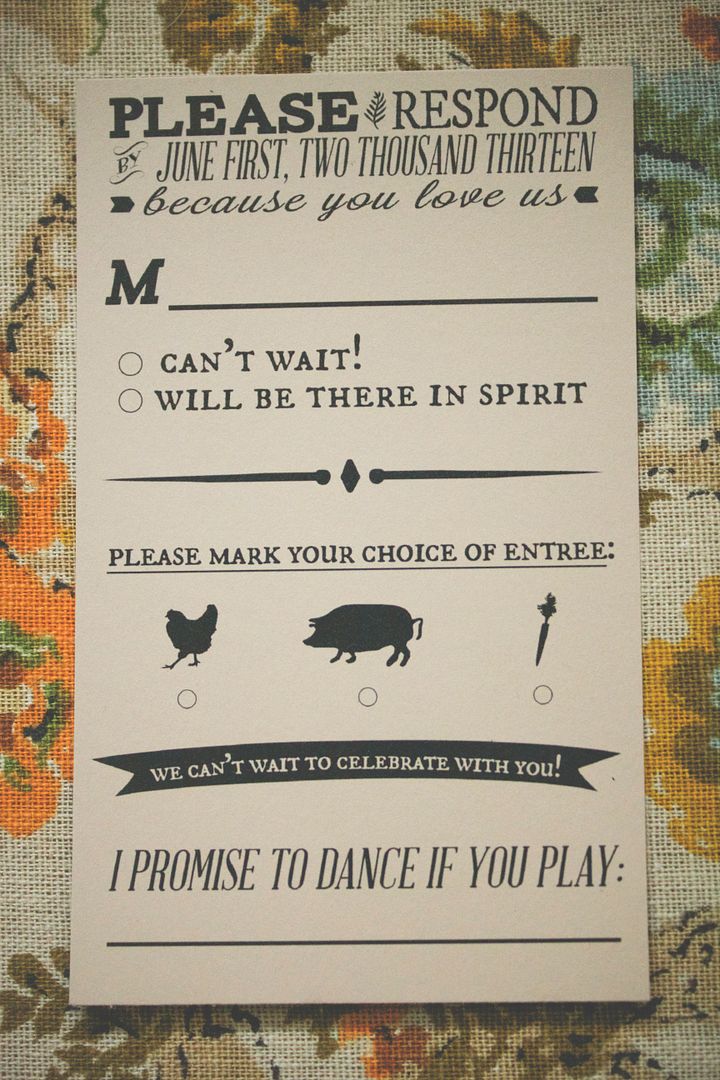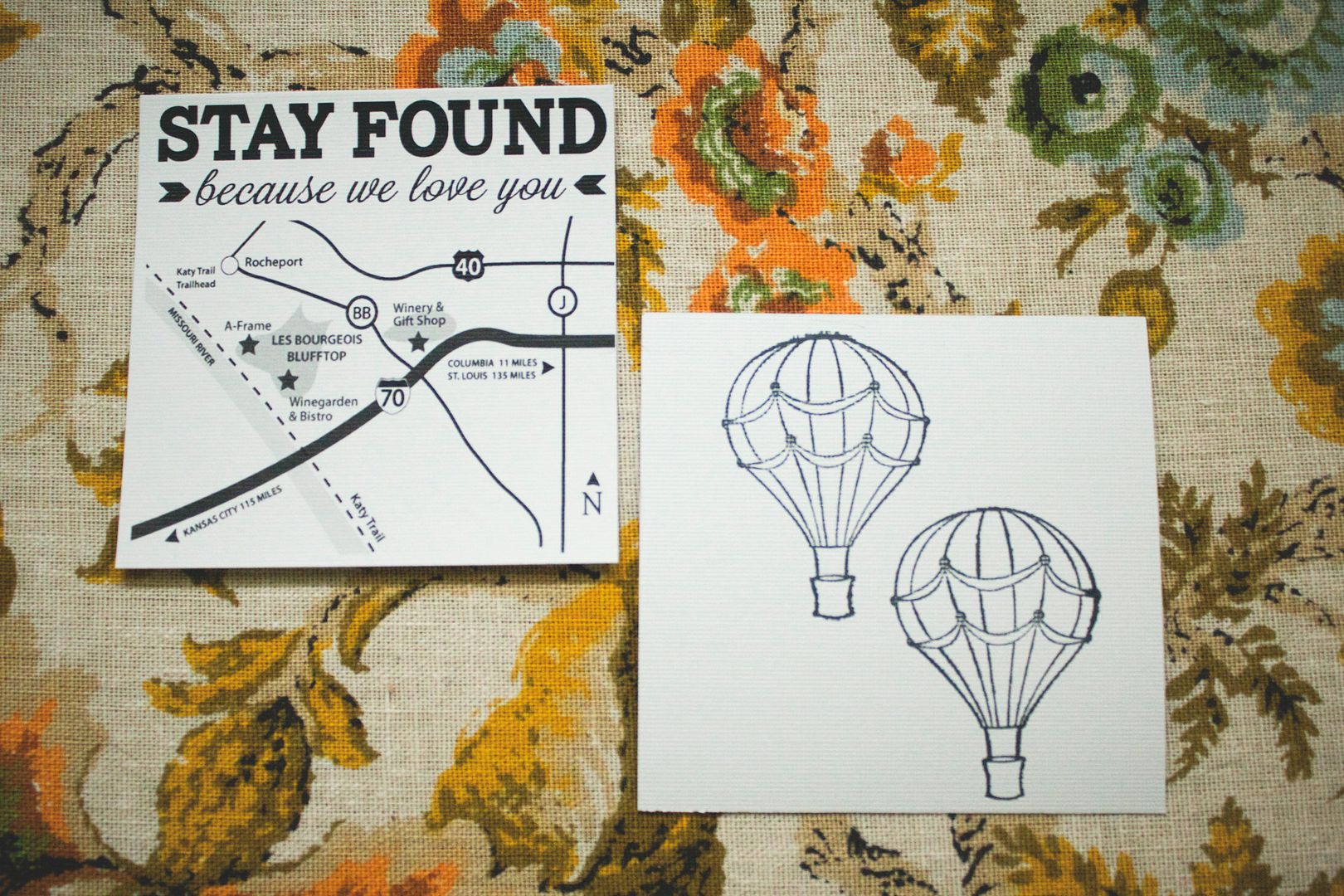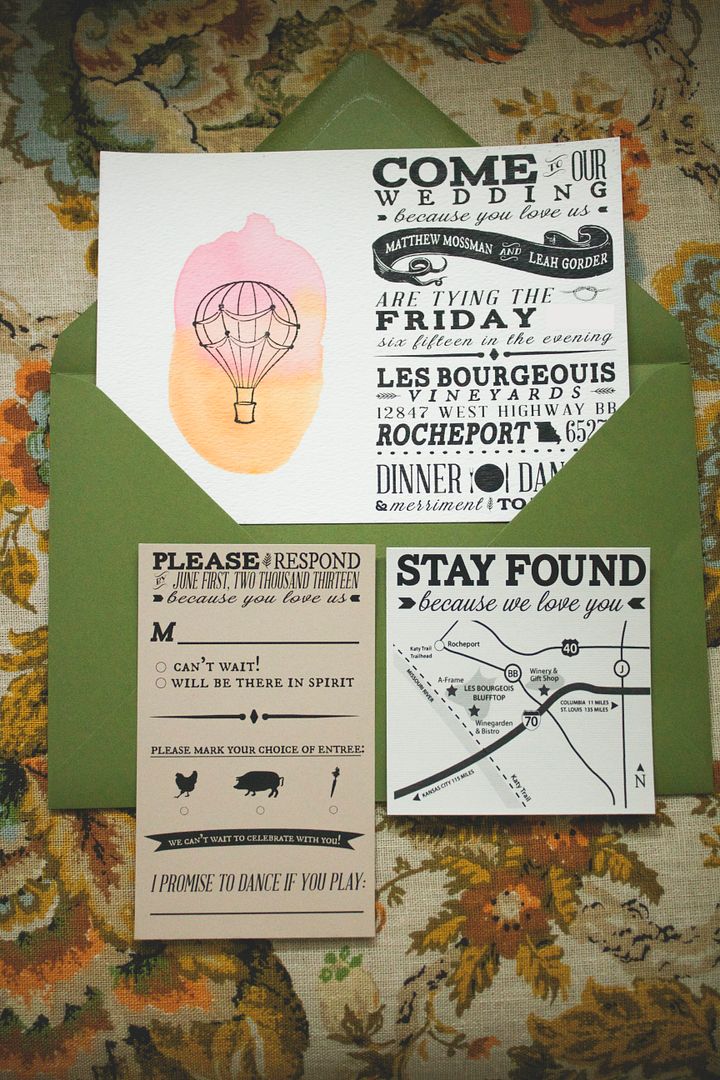 We also included an accommodations list for our out-of-town-ers, but we'd used them all up by the time I got around to taking pictures.
It doesn't take an eagle eye to see that they're not perfect, but I kind of love that they're all a little different. In the end, I'm glad I took this plunge: we saved a ton of money, I learned even more about Photoshop, and I got to have complete creative control. Not to mention, I got to make something special for the people I love the most. Yay, DIY!