It's portrait time! Our (semi-awkward) "first look" was at the winery where our wedding took place, but then we ventured to a super-small, super-cute town nearby for some fun in a general store, in a field, and in a tunnel. I love all of them, but the sunset photos might be my favorite (I'm aware of the cheese factor. Sue me.) : ). Enjoy!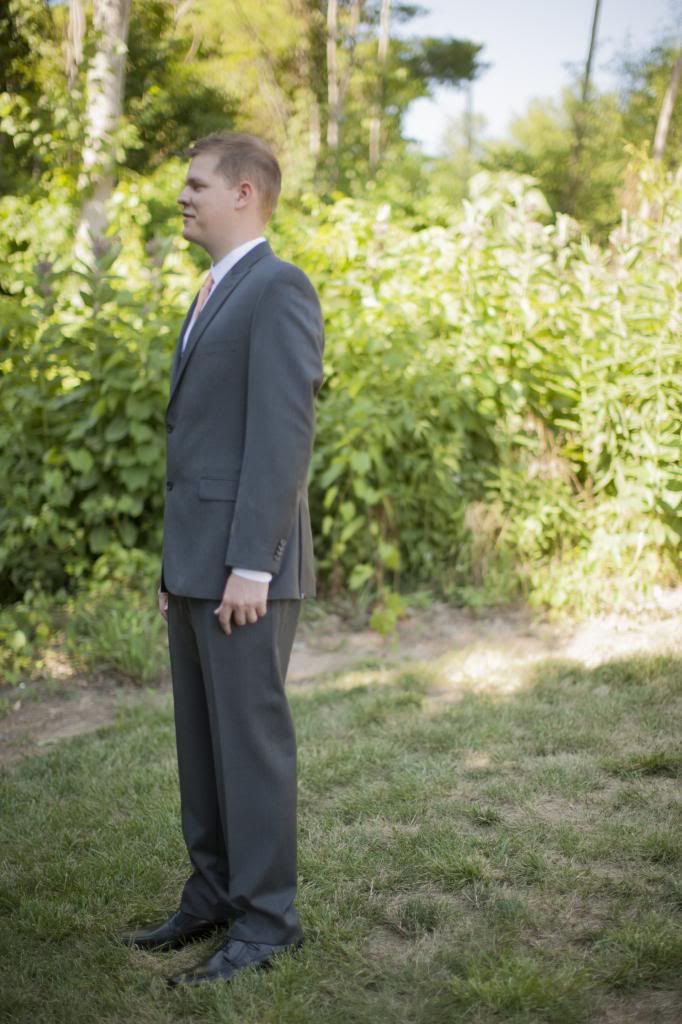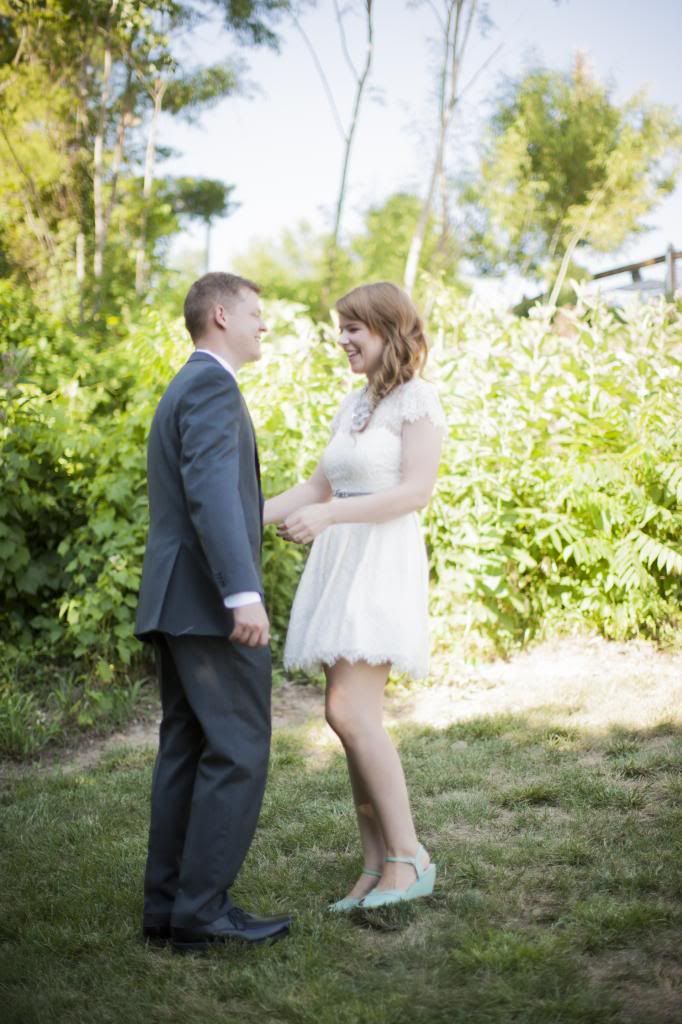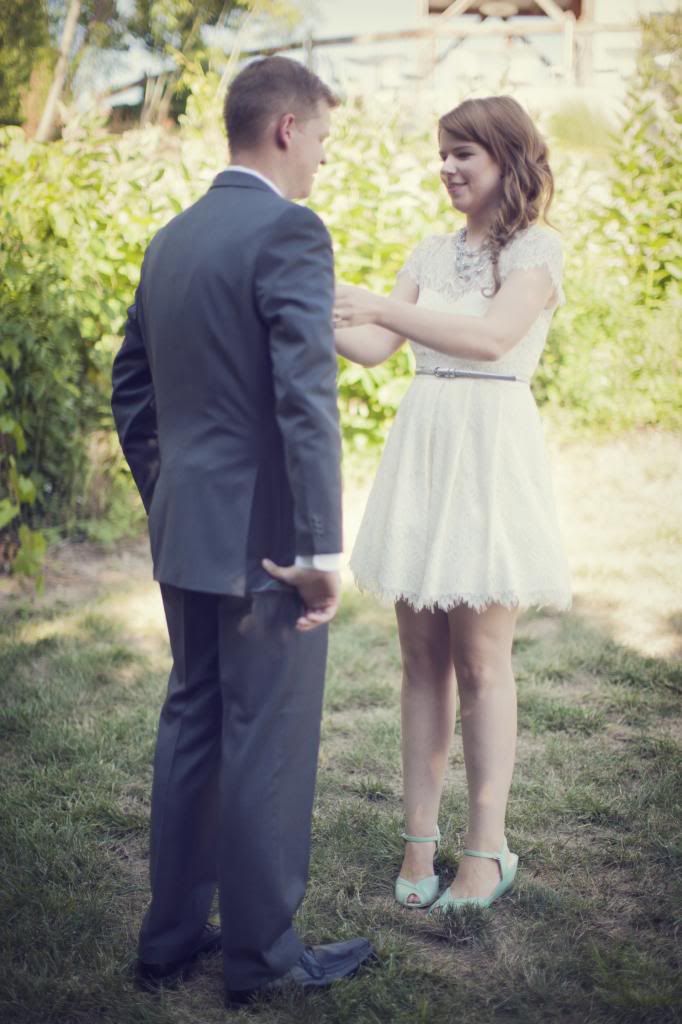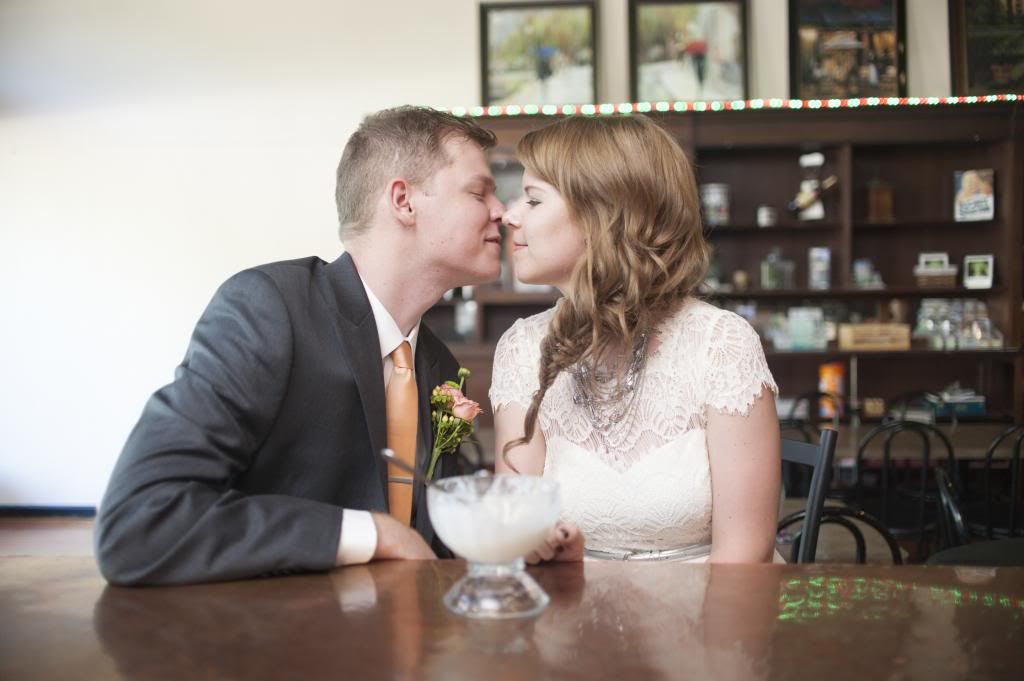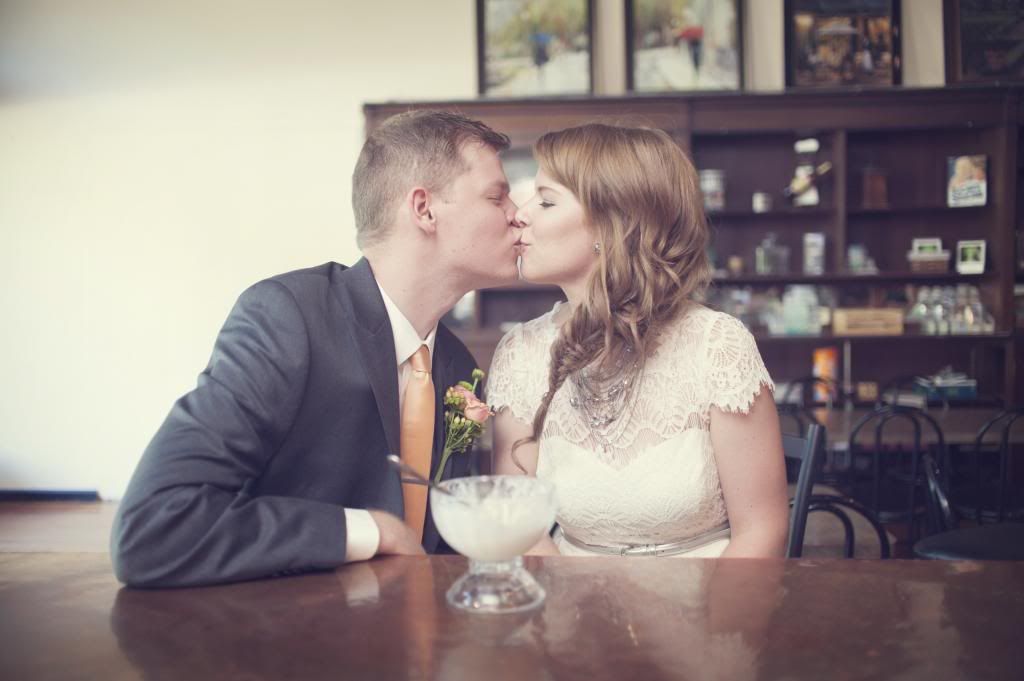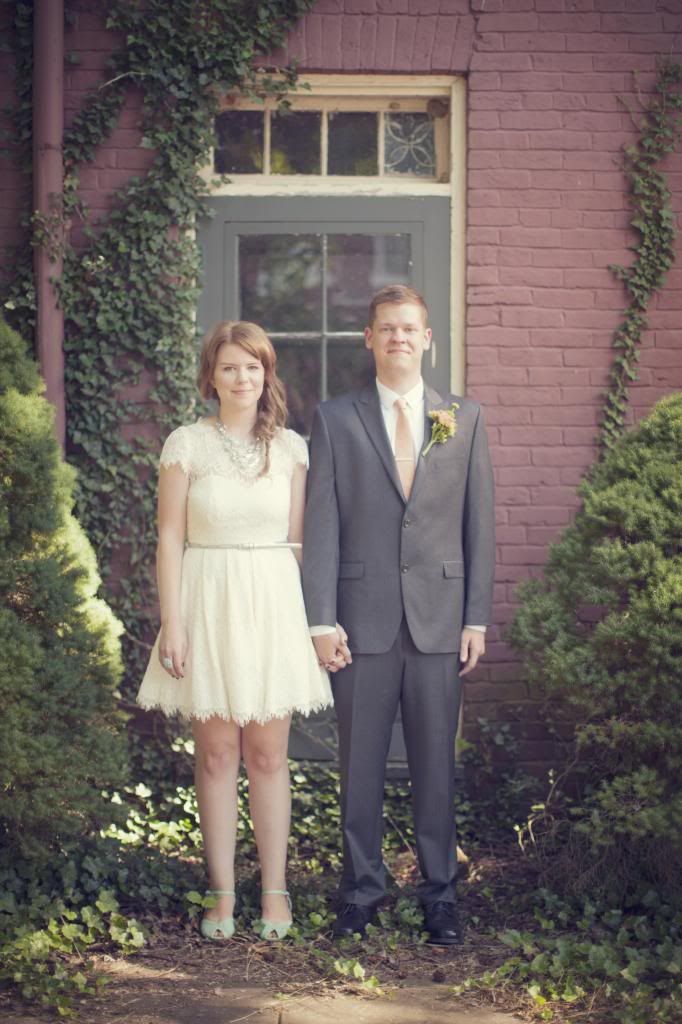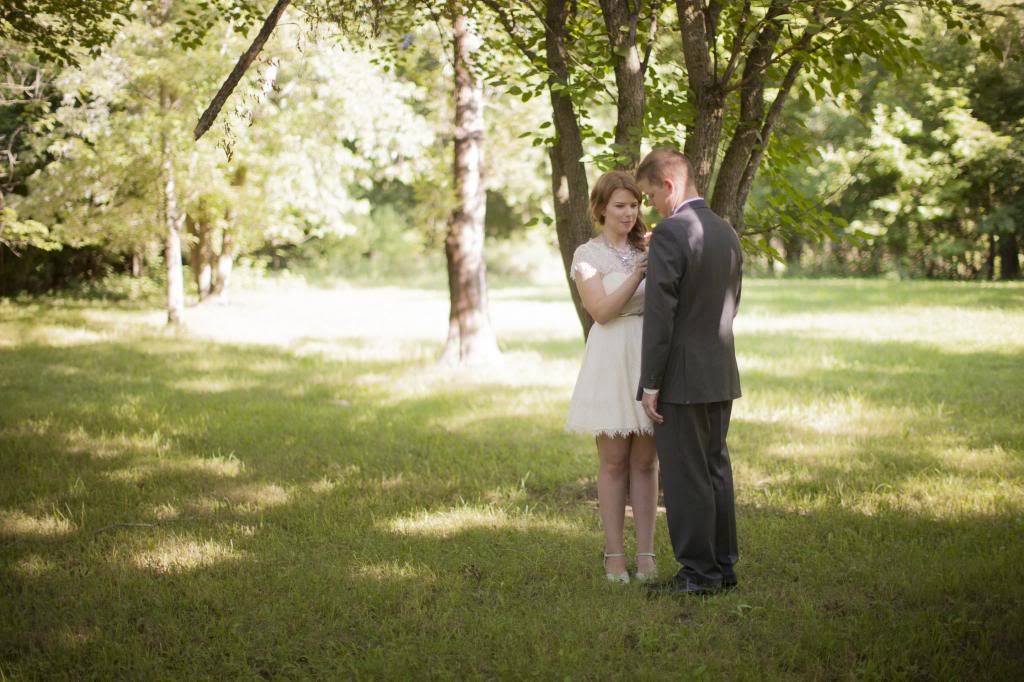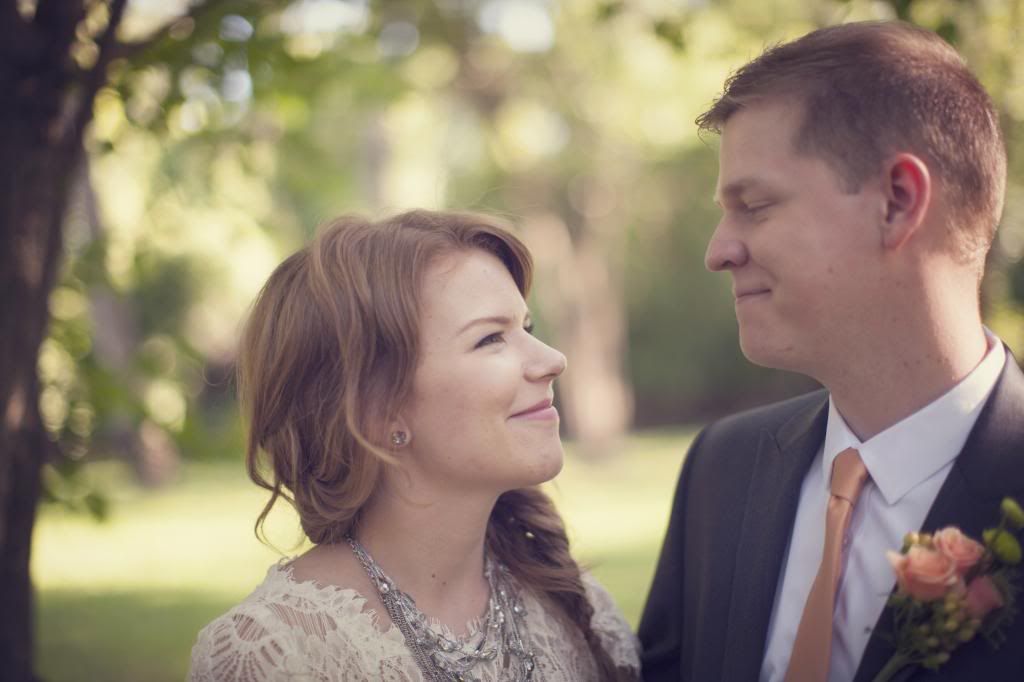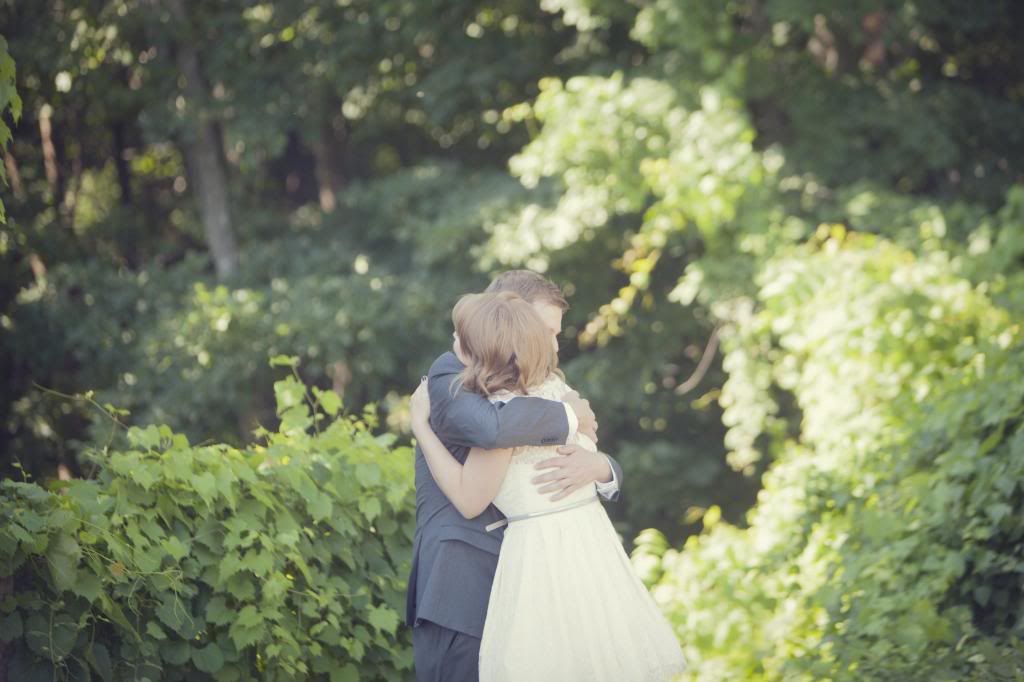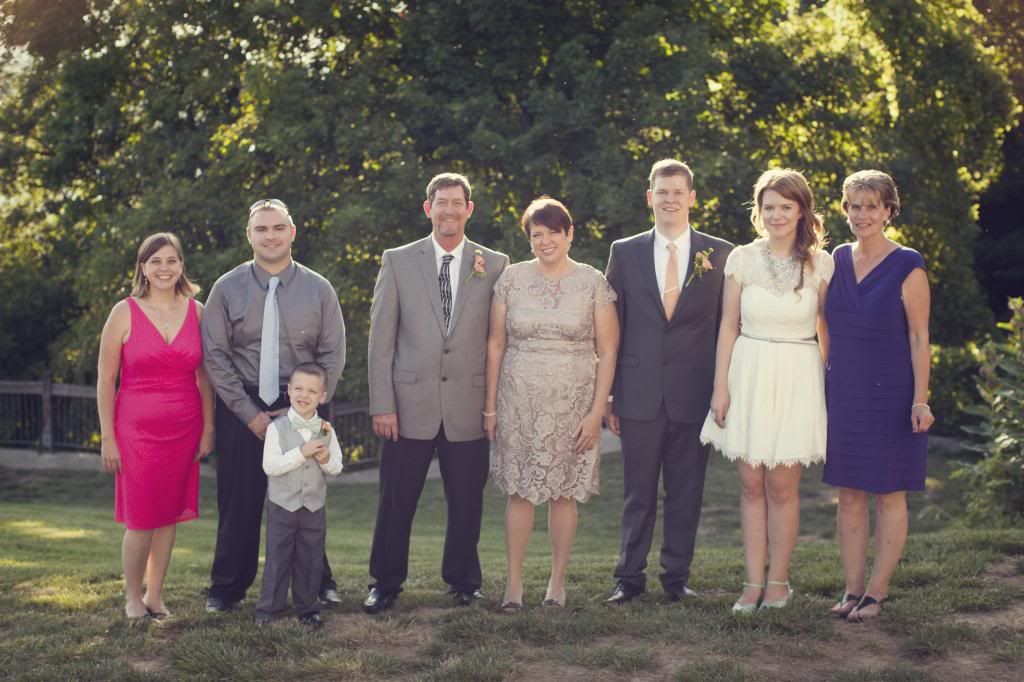 L-R: Matt's sister (Alicia), brother-in-law (Jason), nephew (Gavin), dad (Wayne), mom (Machele), Matt, me, my mom (Brenda)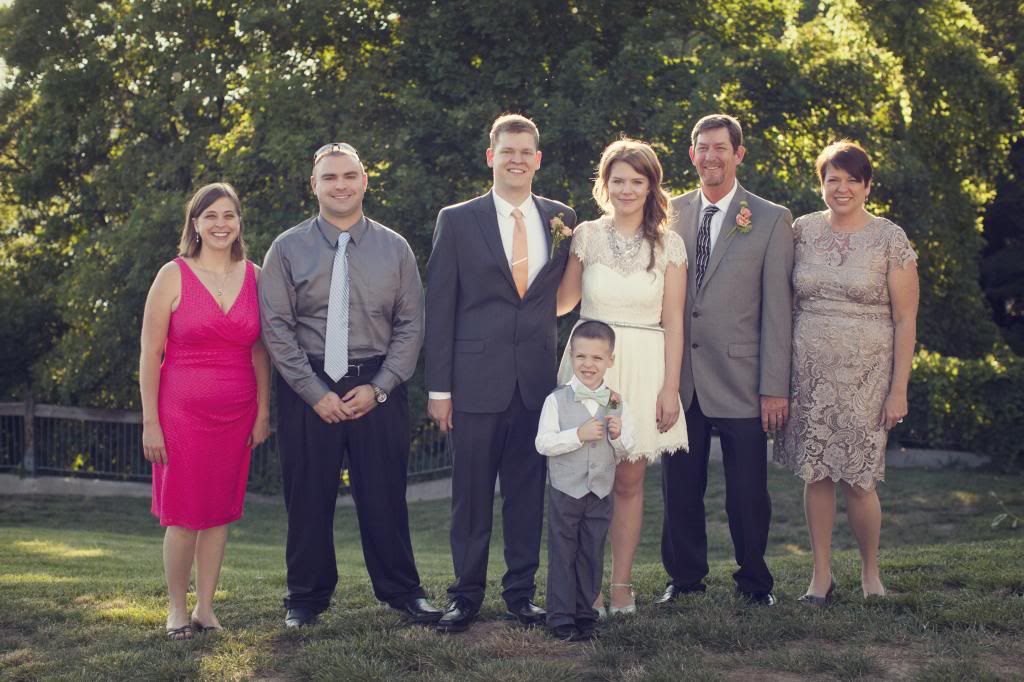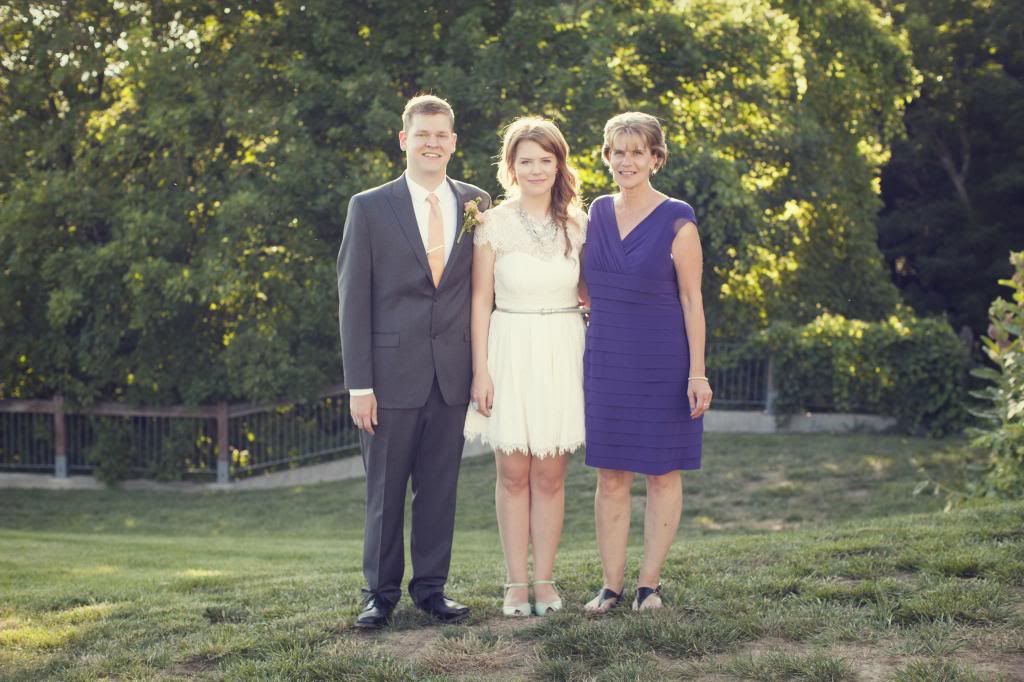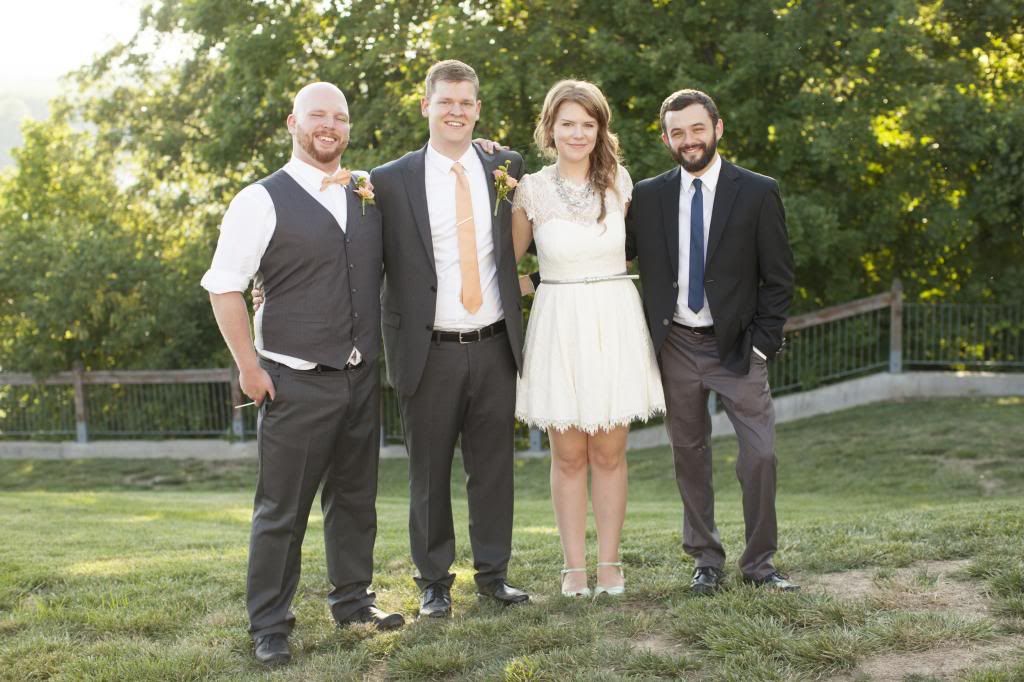 L-R: Our BFF/officiant (Brian), Matt, me, other BFF and reader (Kevin)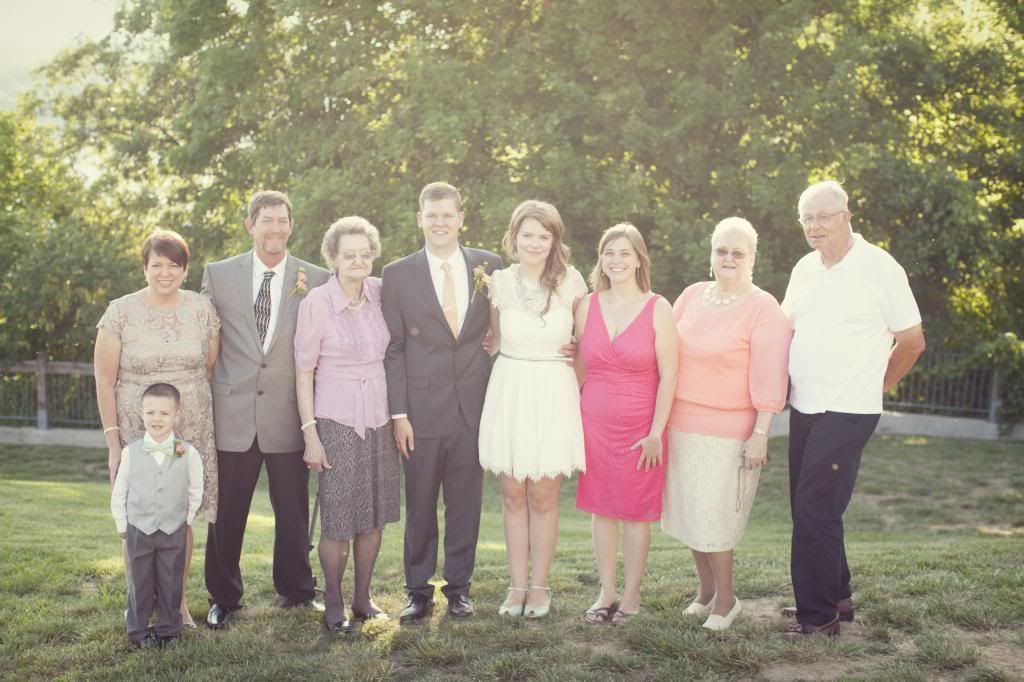 L-R: Machele, Gavin, Wayne, Matt's paternal Grandma (Doris), Matt, me, Alicia, Matt's maternal Grandma (Patsy) and her husband (Doy).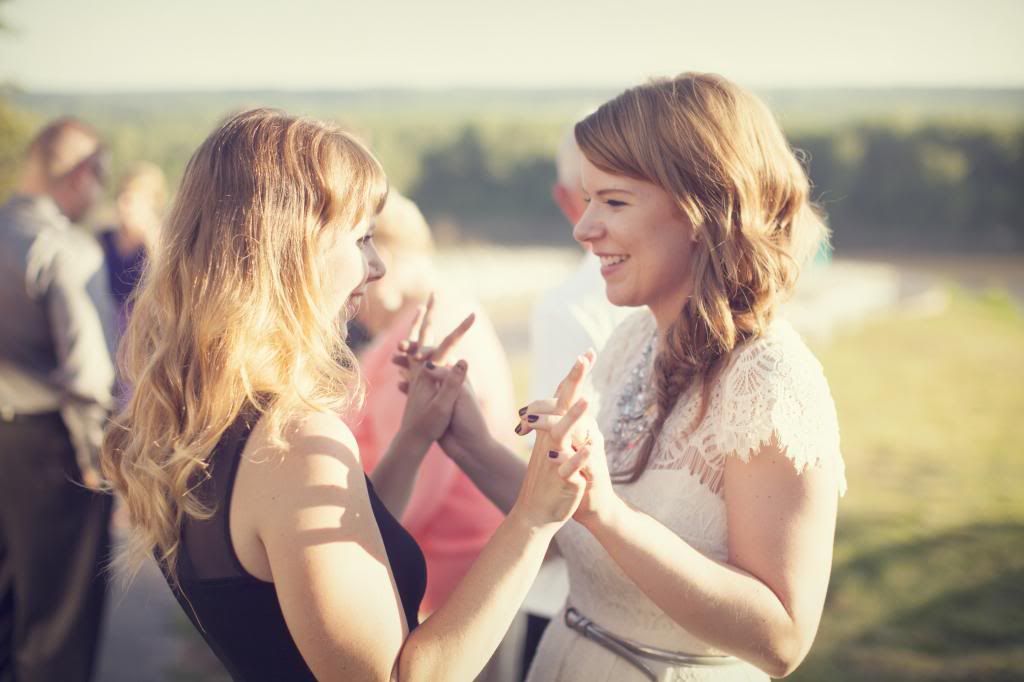 Also one of my favorites. BFF Kayla and 1/2 of photography duo. Miss you so much, Kale!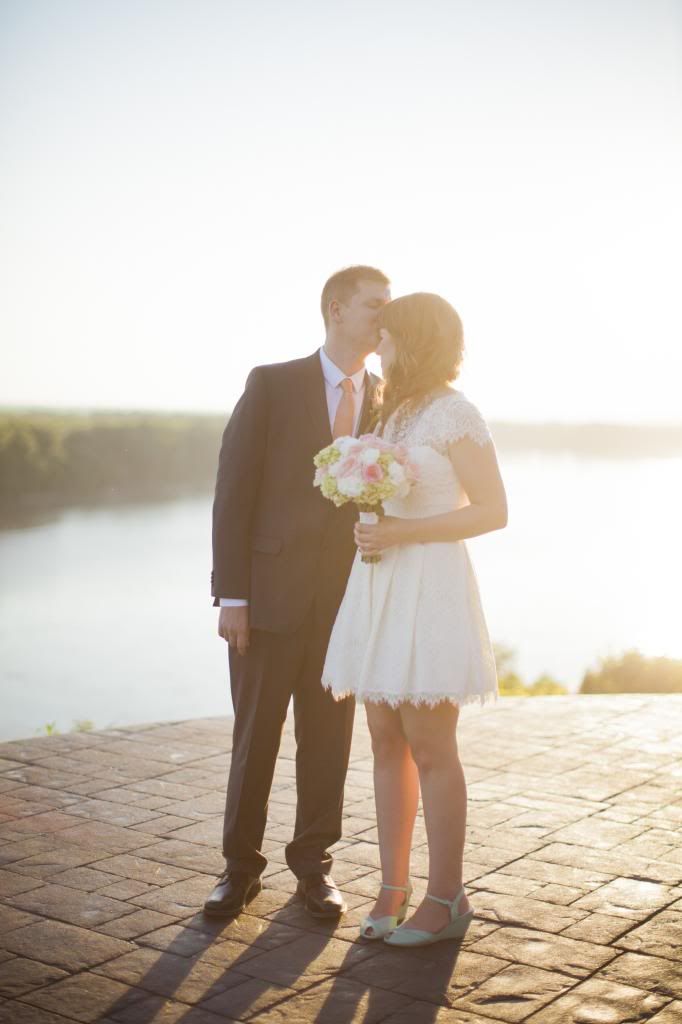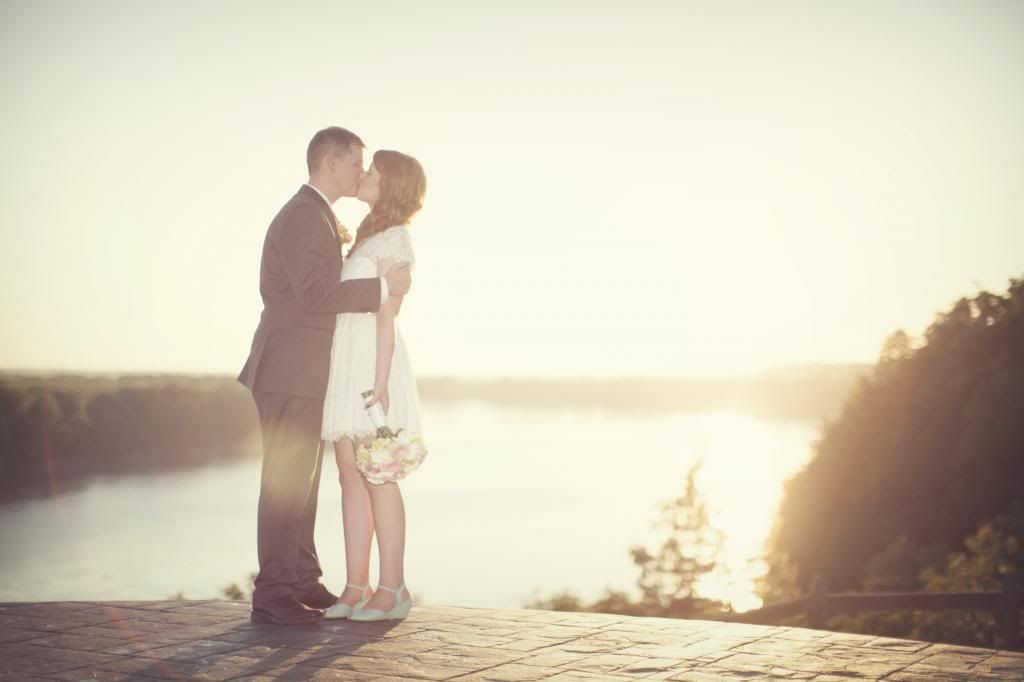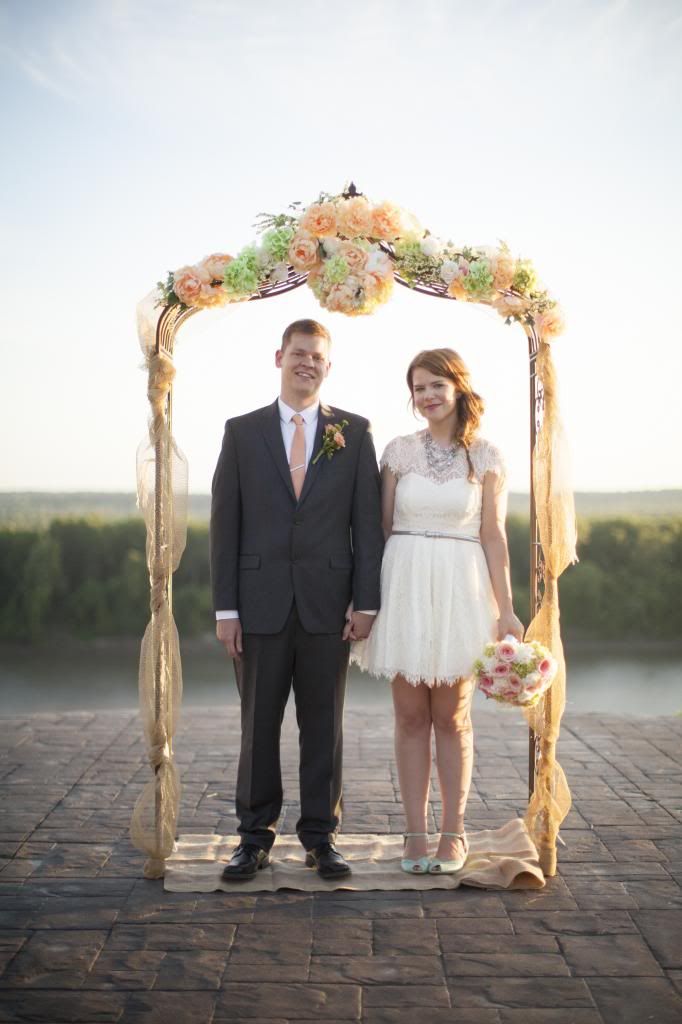 I'm Wearing: Dress/Dillards; Shoes/B.A.I.T. Footwear; Necklaces/Macy's & NY&Co; Belt/Target
Matt's Wearing: Suit, Shirt, Shoes/Macy's; Tie/JCP; Tie Clip/eBay
Thanks for letting me share! I'll have ceremony photos next week!