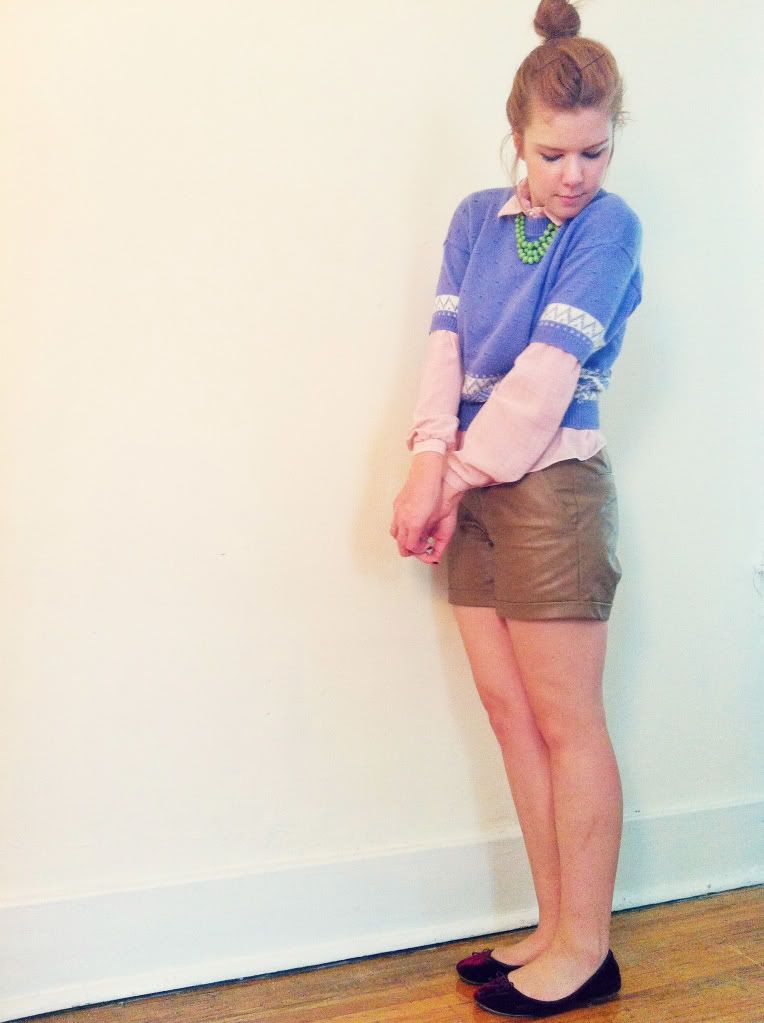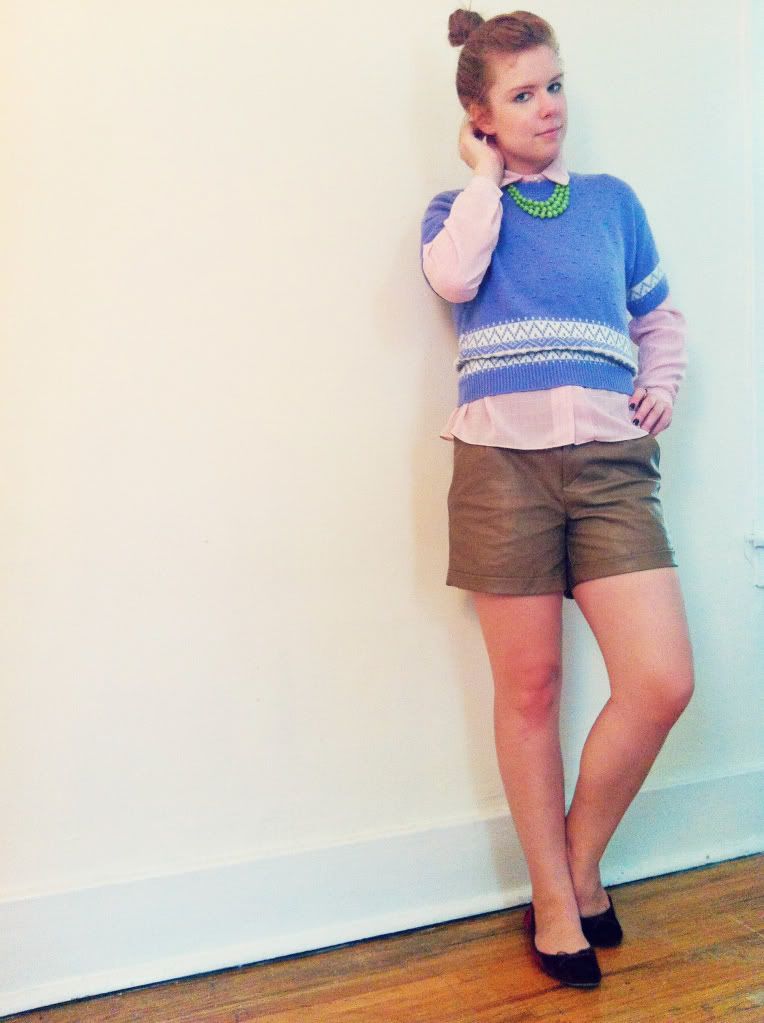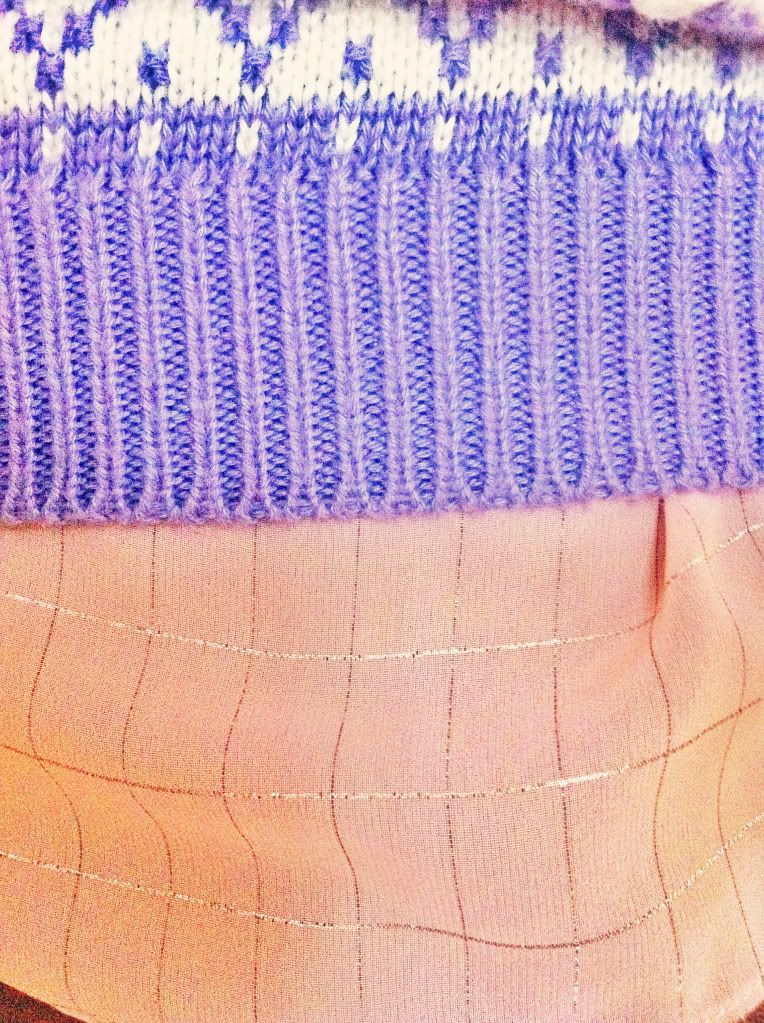 The preschoolers I work with always tell me this necklace looks like a string of the green skittles or peas. What are you, new around here? It's totes skittles.
My mom bought me this sweater from a local vintage shop when she was visiting last. It was a bit overpriced, as most of the items at this particular spot tend to be, but I couldn't refuse that purple. It's really unfortunate; that place has so many gems to share but I think they might price themselves out of the lil college town we live in. But I suppose they're doing something right- they're still open!
So, about that DIY I mentioned...didn't happen. I clumsily stumbled to my deathbed on Friday, and was holed up for the majority of the weekend. However, I did manage to procure two out of the three needed materials. Also, I was surprised to find out yesterday that the final exam for one of my classes is today; not a week from now. Thus, I have been studying my brains out and not making pretty things. This is all to say that though my schedule for the week is jammed, I'm going to do my absolute best to make time for the craft.
The rules:


1. Choose 5 up-and-coming blogs to give the Liebster award to. Blogs must have less than 200 followers.




2. Show your thanks to the blogger who gave you the award by linking back to them.




3. Post the award on your blog.




4. List the bloggers you gave the award to and link to their sites.




Leave a comment on their blog to let them know they've received the award.




5. Share five random facts about yourself.
And now, the five lucky ducks (jk, y'all) I choose:
1. Pia from Making Memories. One beautiful lady sharing her thoughts and outfits. Did I mention she's super pretty?
2. Rosie from Prints Charming. One of my bffs. And yours in the making! Promise.
3. Karasyn from Tulips and Daisies. Karasyn shares her corner of the world through some of the most honest and thoughtful lenses. It's really a pleasure to read her blog.
4. Lauren from A Blessed Unrest. I love the way Lauren looks at life from a realistic but entertaining POV. Sometimes I feel like I'm living life right along with her.
5. Michelle from On the Adventure. I'll just say this now: you can't read Michelle's blog and be/stay in a bad mood. It just can't happen. I love her spontaneous spirit and her advice!
Ok, guys. Go show these ladies some love! And thanks again, Andrea!
2. I pee a lot. Like, all the time.
3. Probably because I drink water a lot. Like, all the time.
4. I can't listen to music and work at the same time (so sad, I know!)
5. Abnormally large (clearly hormone infested, mutant) fruit scares me and I won't buy it.
Have a great Monday, everyone!