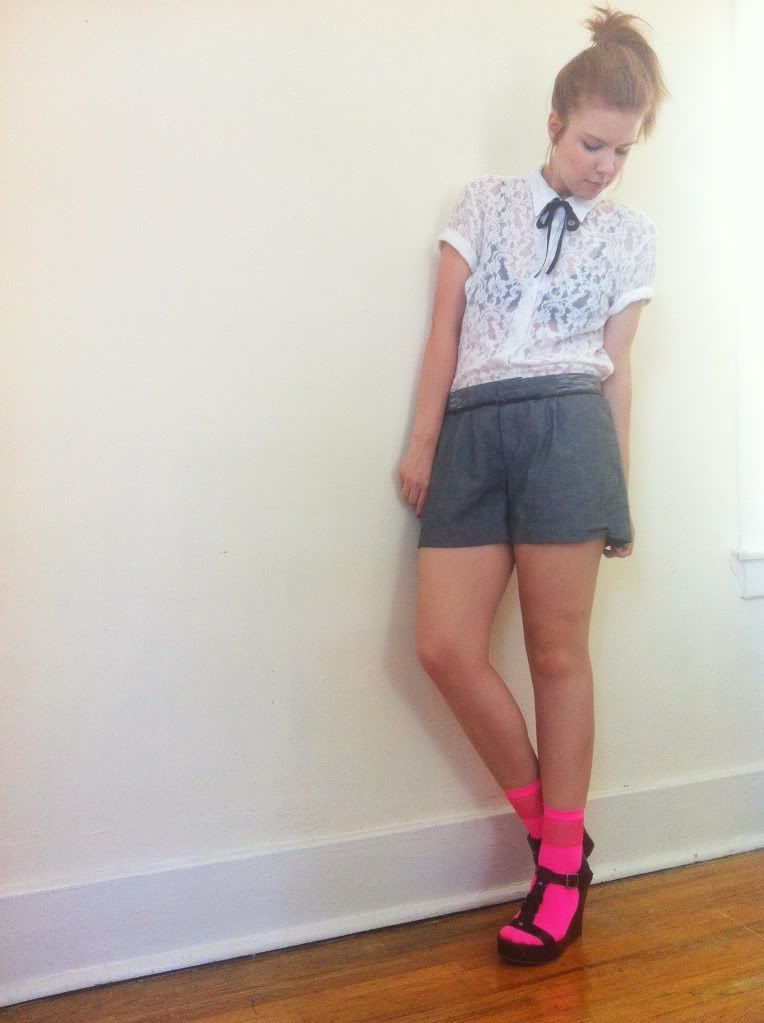 Ponytail does her own thing.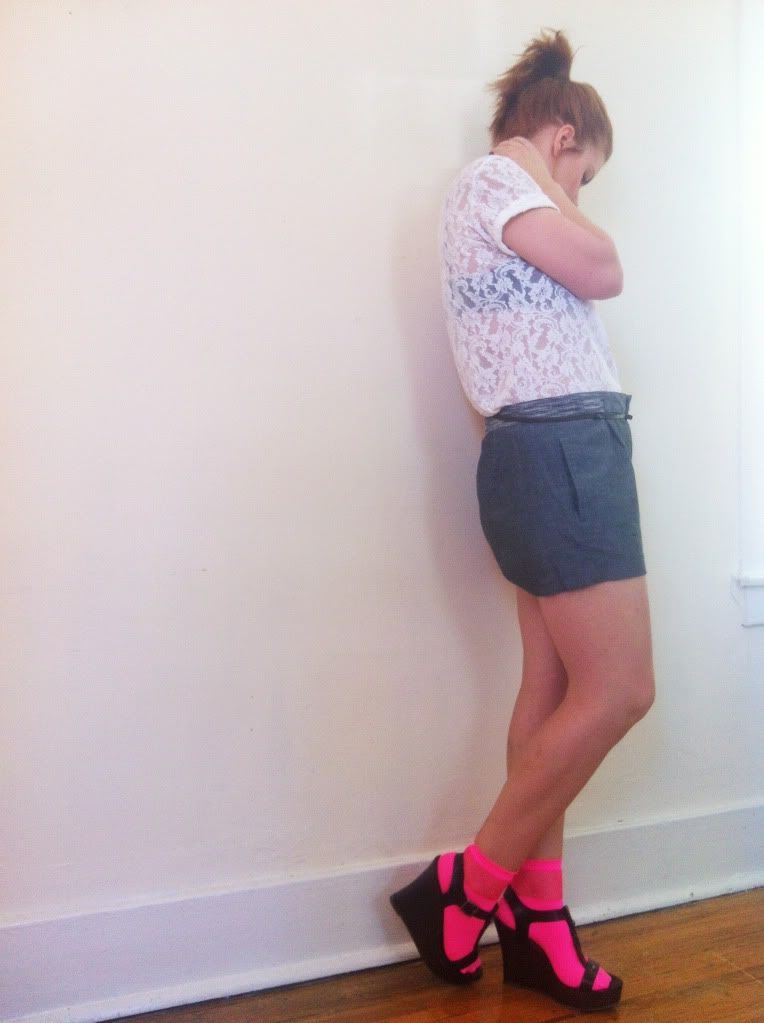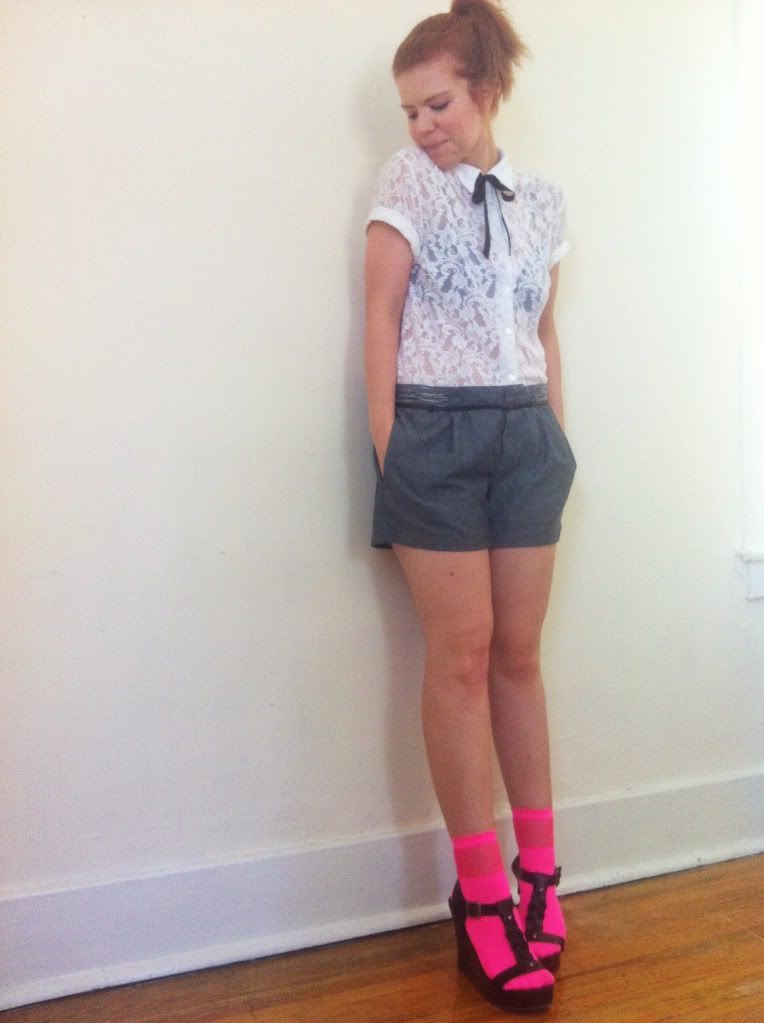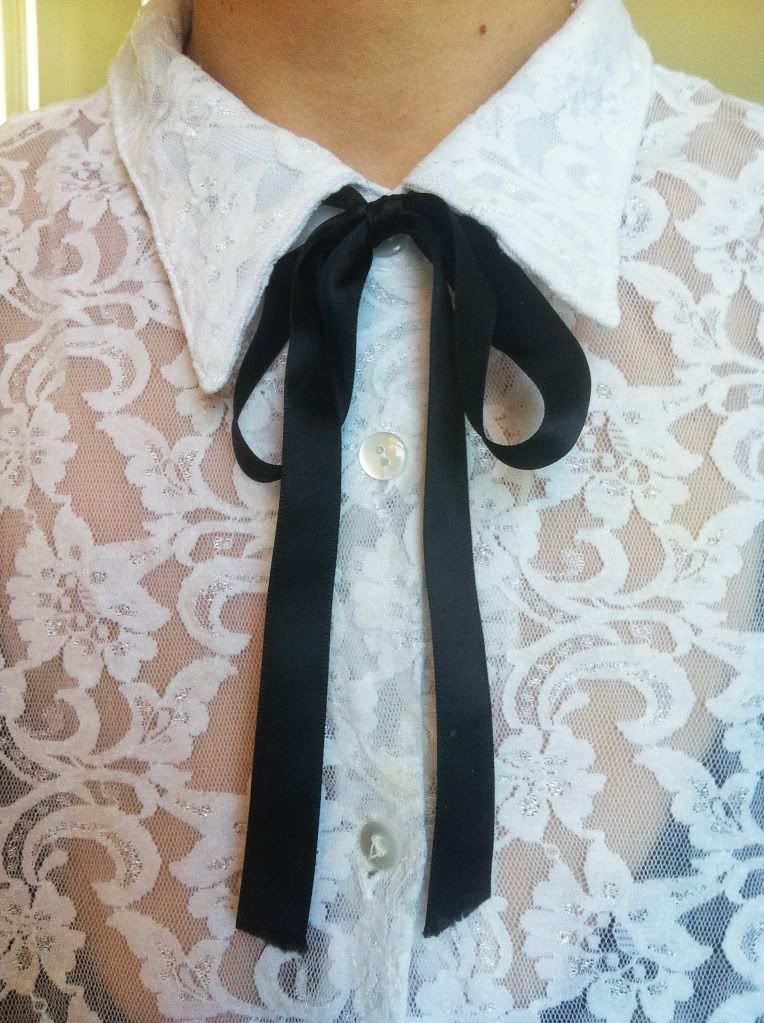 I definitely got the eyebrow raise from Matt when he came home from work to this outfit; I may be doing the sheer blouse thing a little too frequently for his liking these days. Oops! But though he is occasionally mystified by my wardrobe choices, I appreciate the fact that he understands that I dress for myself. This girl gotta do what she do.
This "grandma-ish" (says the aforementioned gentlemen) lace blouse is yet another great piece from The Wardrobe. Two words for that place: treasure chest. I just can't believe my luck there. I wish I could bring you all.
Anyway, this is my first time wearing it and I'm already thinking up a million other ways to work it.
I'm actually quite impressed with how these wedges have held up thus far, considering they're from Target. Not that I have anything against that place, but they're not exactly known for their quality footwear. And I won't say that I've worn them too terribly much...they are five inches, after all. So maybe this entire paragraph is pointless and as soon as I've posted this the buckle or t-strap will break. That is definitely something that would happen to me.
Raise your hand if you're going camping tonight! Is your hand up? Mine is! Is it sad that I'm most excited about trying Andrea's
Reese's Cup s'mores
? It is? Too bad. Here's to reeking of smoke for the next two days!