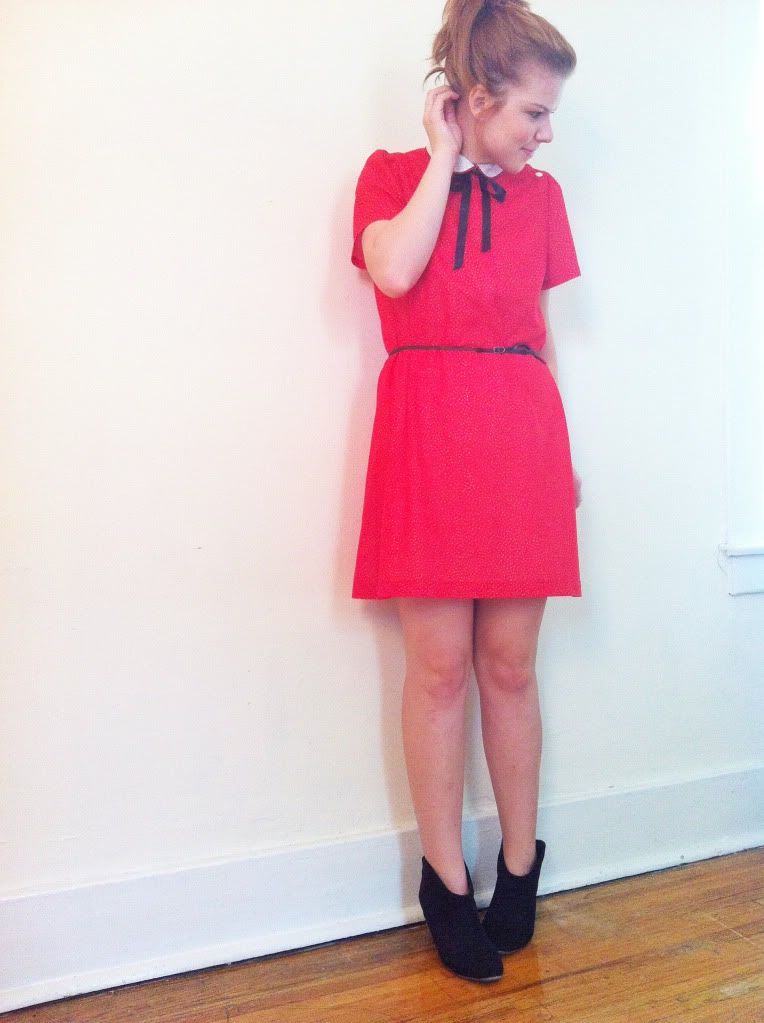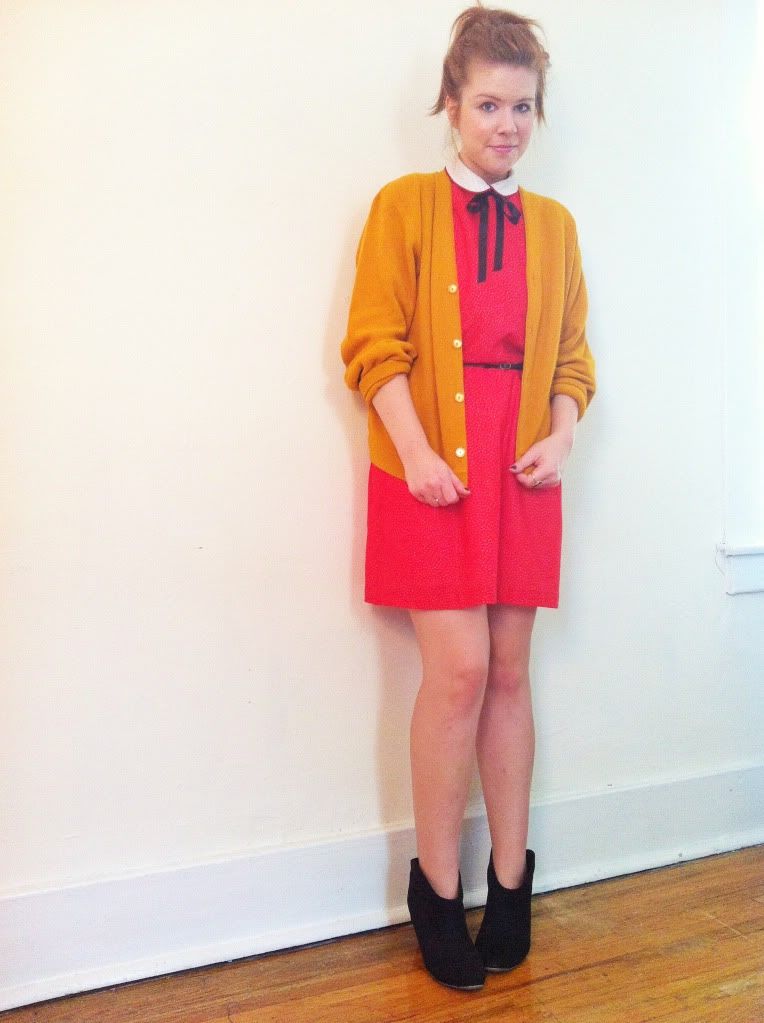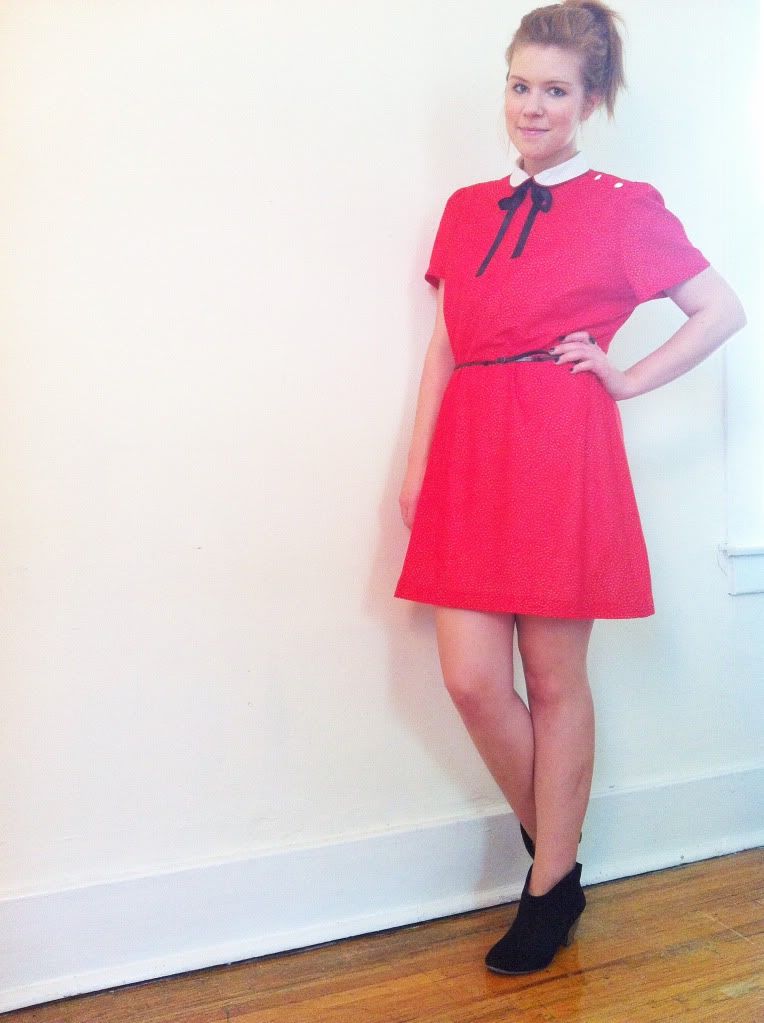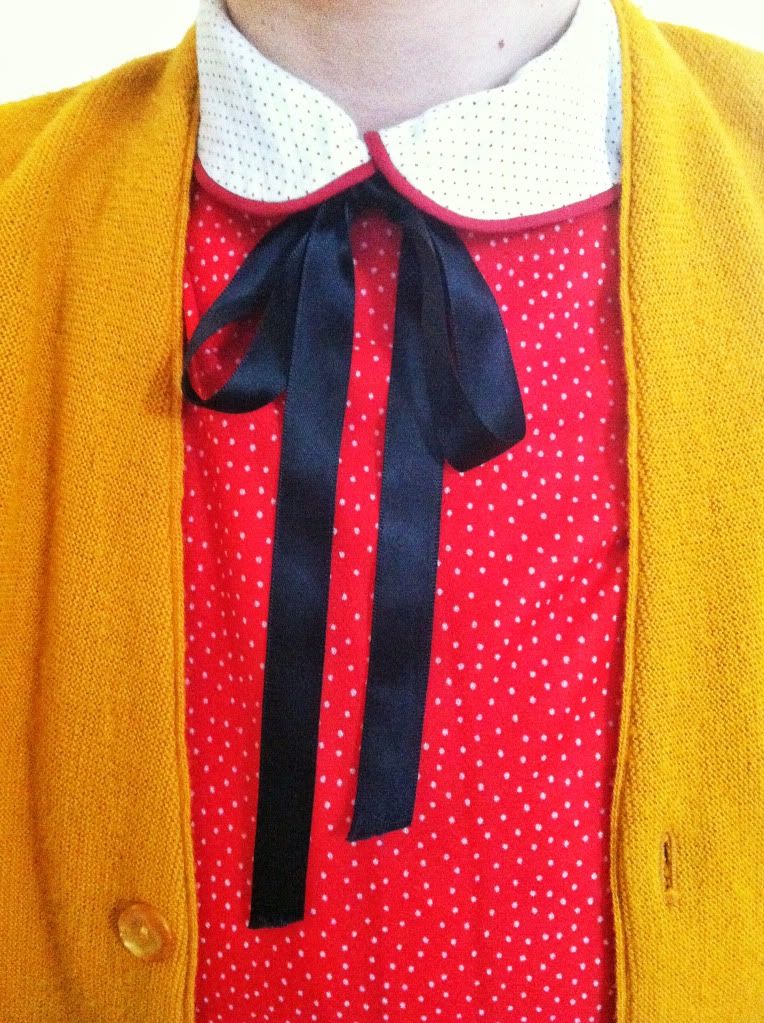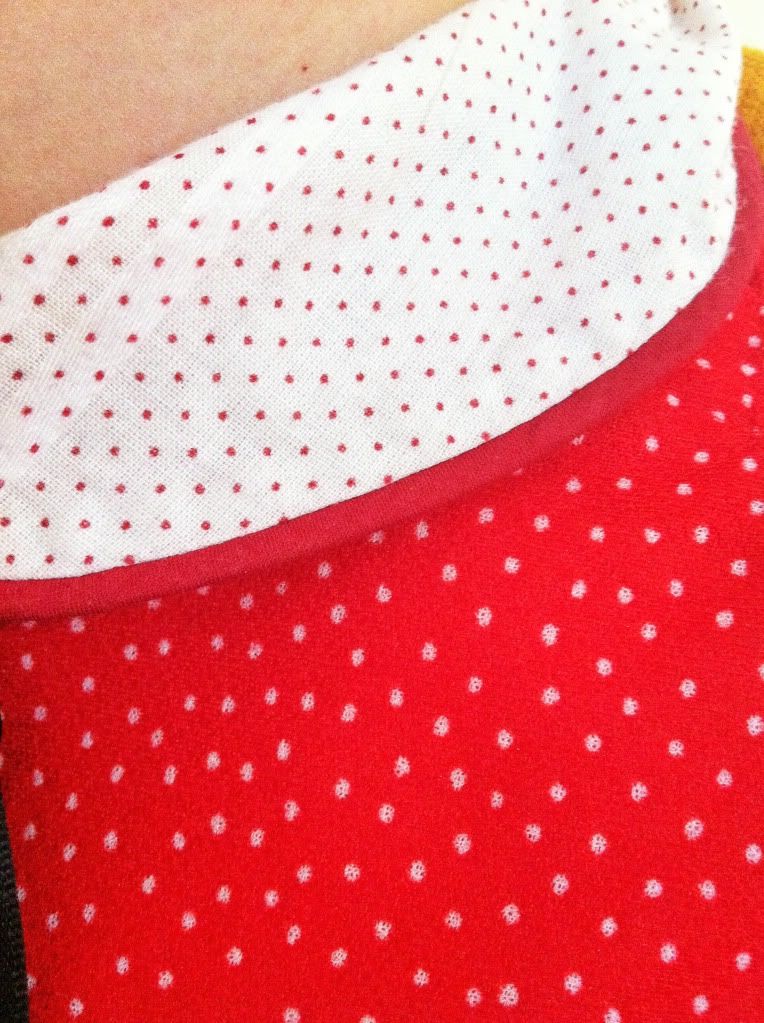 Dress: Vintage
Shirt: Thrifted
It's only now,
after
I've posted these pictures, that I realize how much I look like a giant, walking hotdog. Slathered in ketchup + mustard, of course.
I had actually considered pairing this dress with this teal cardigan I have, and wish now that I had gone with that instinct...can't say I'm in love with this combination. But oh well, this is what I honestly wore, so. Just top me off with some relish! You guys like relish, right?
This afternoon I'm going hunting for the third and final supply needed for my DIY. Wish me luck! I might
even
have enough spare time to
do
the project! God, I love Wednesdays.
Just for good measure, so you guys know I'm being productive out there, here's me barista-ing last night: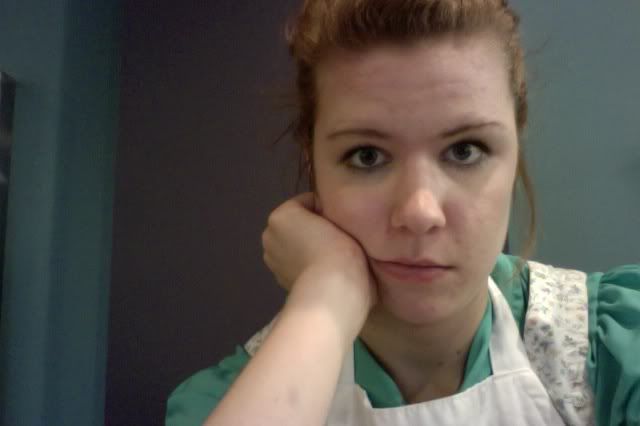 Super flattering lighting, no? Geez, I need to dye my hair again.
That's right- live in action, y'all. It's all for the new camera. You'll be able to see the ridiculousness that is my closet
even clearer
! You're holding your breath, I know.
Hopefully you get this impression without me saying anything, but the comments I get from you guys
seriously
make my day. Every time. Thank you so much for reading!
P.S.- Do you have instagram? Be my fwiend! @leahjgee.