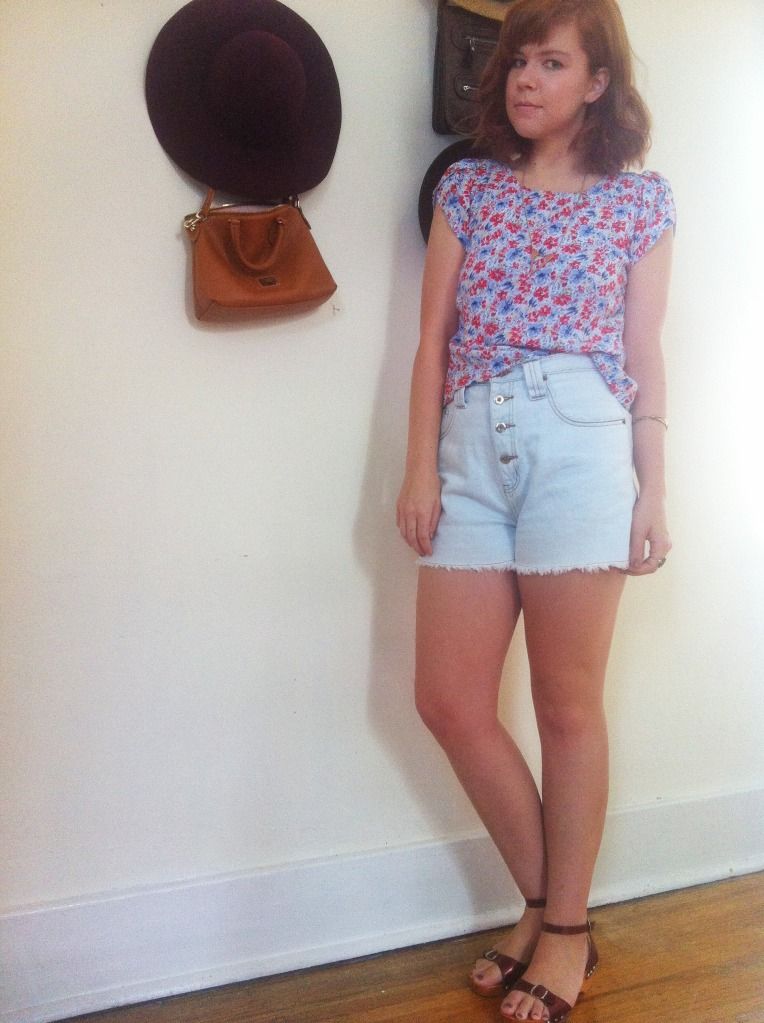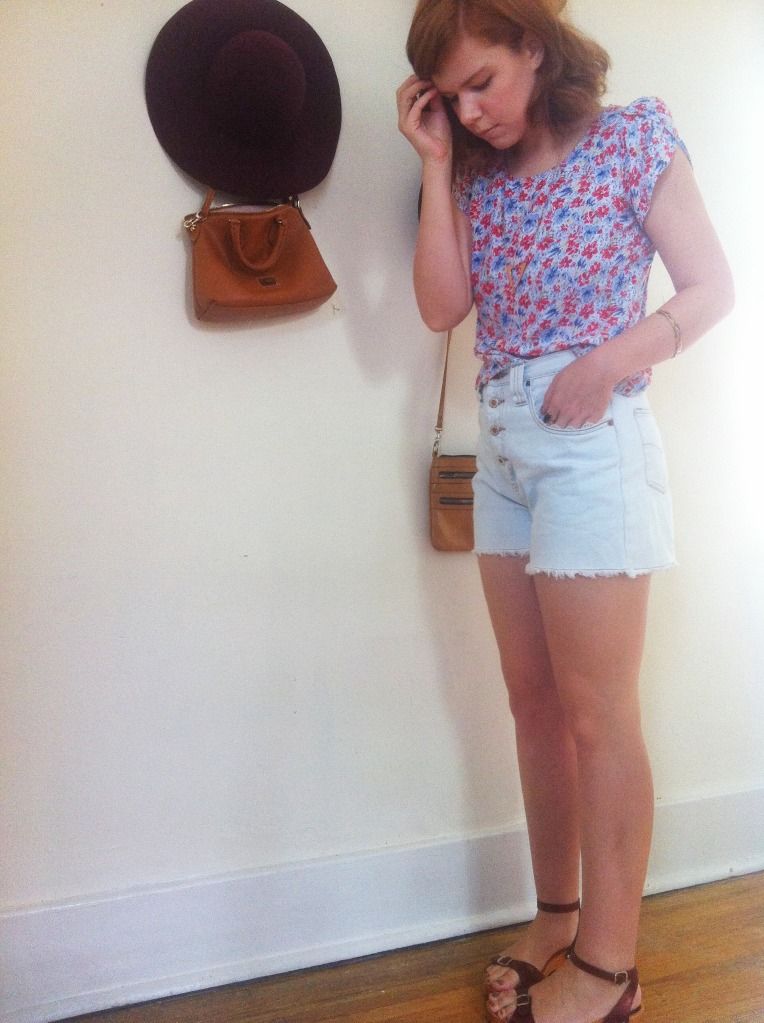 Shirt: UO; Bra: American Apparel; Shorts: Thrifted; Shoes: tuto; Bracelet: Gift from Matt; Ring: Thrifted I think?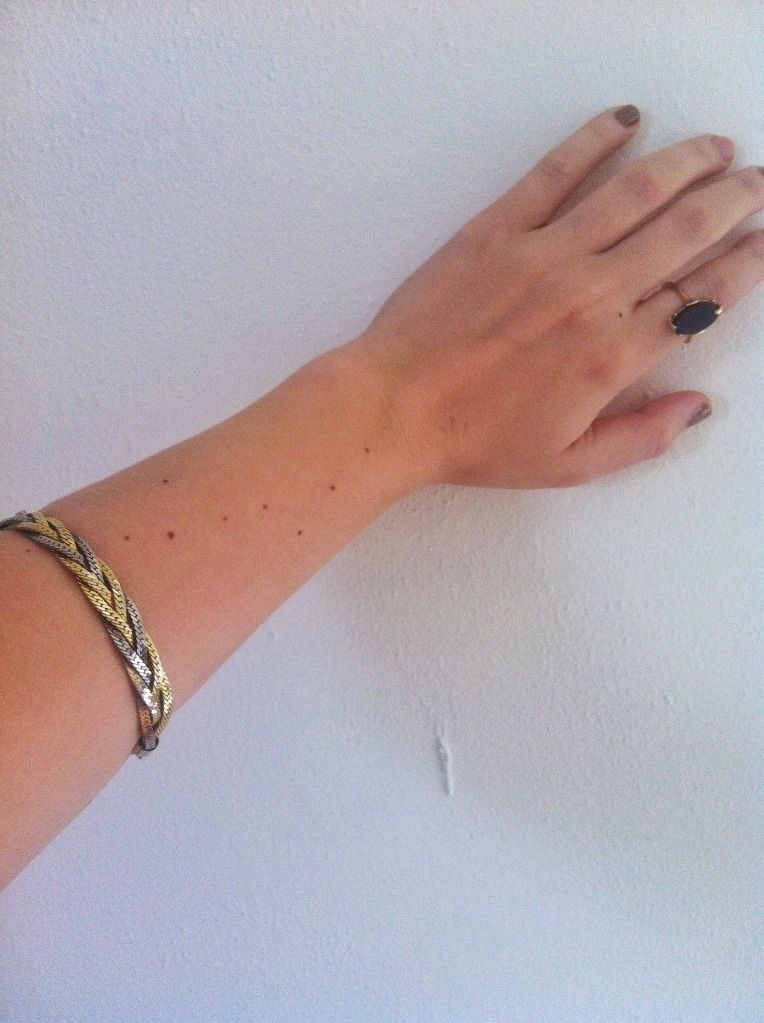 Armful of moles: My Momma
Hey friends! This is what I wore for a Saturday to myself : ). I was supposed to head to St. Louis with a friend to do some shopping, but since that didn't work out, I did a little bit downtown on my own. I only walked away with a few things, but I got some crazy deals on what I did get! Hopefully some of what I got will make it on here soon.
Do you guys feel more comfortable going shopping my yourselves or with friends? I go back and forth, so I'm interested in what you guys have to say. Go!