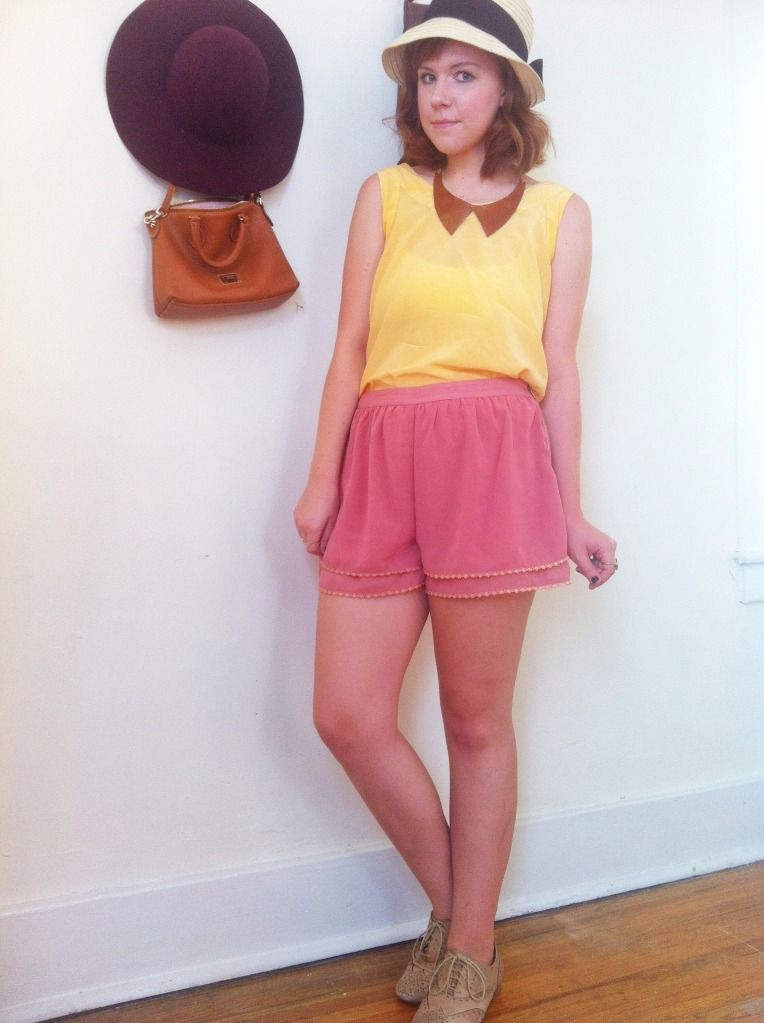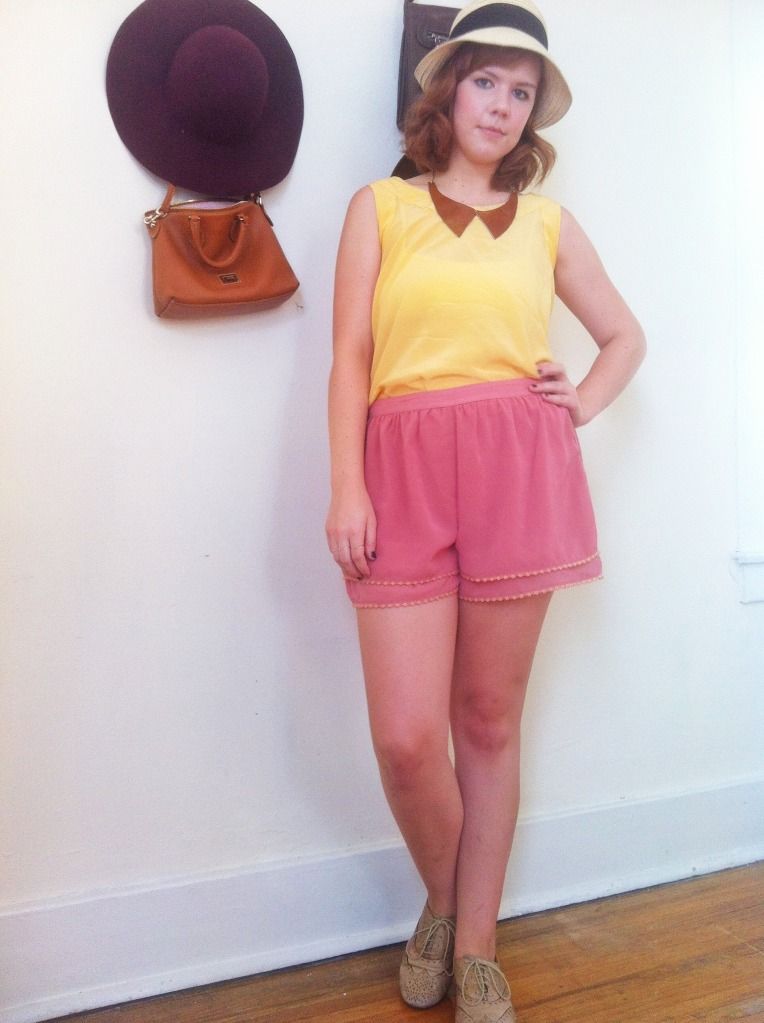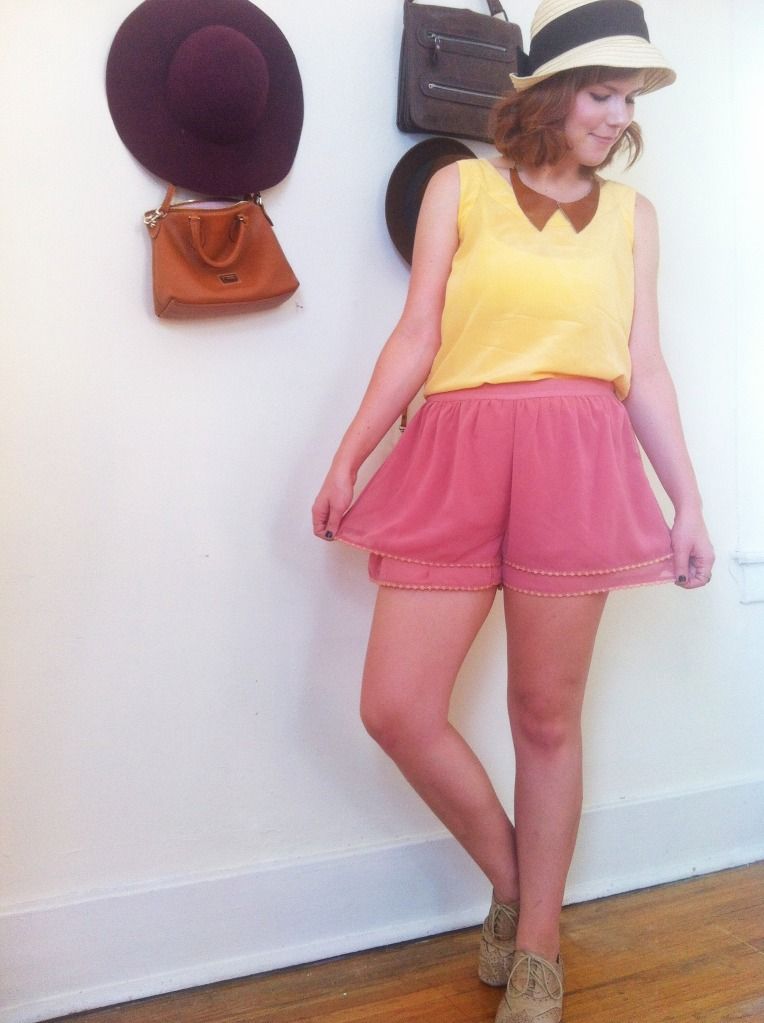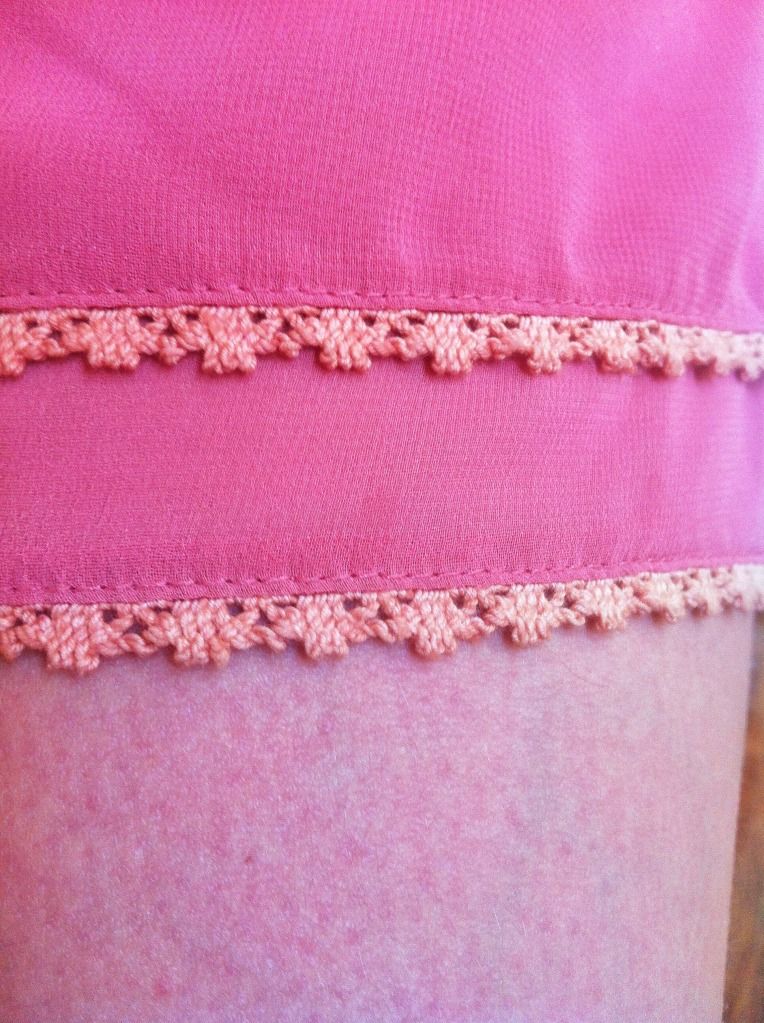 Shirt: Thrifted; Shorts: Audrey; Shoes: UO; Collar Necklace: Made it Myself!; Hat: Maurices 3-4 years ago?
Everything about what I'm wearing reminds me of a starburst or popsicle. Which, in this heat, sounds just magnificent.
This pair of shorts is one of the items I picked up on my mini shopping trip last weekend. They were quite the steal, but the deal was that the zipper was completely broken. I snagged them anyway and sewed snaps on instead! Now they're perfect : ) I will say, all this time to myself lately has turned me into quite the crafty bee. Not complaining!
And I whipped up this collar necklace using the DIY from Refinery 29. I made some variations, of course, but I think it turned out pretty well; especially considering I used the leather from an old handbag that bit the dust! I can't wait to make more in all sorts of colors and fabrics! I'm planning on doing a few posts about all the goodies I've made the past couple of weeks, but I'm waiting on the return of my camera boy ; )
Well, I'm off to enjoy a weekend visit from my friend Daniel! There'll be reminiscing and laughter a-plenty. Do y'all have anything neat planned?