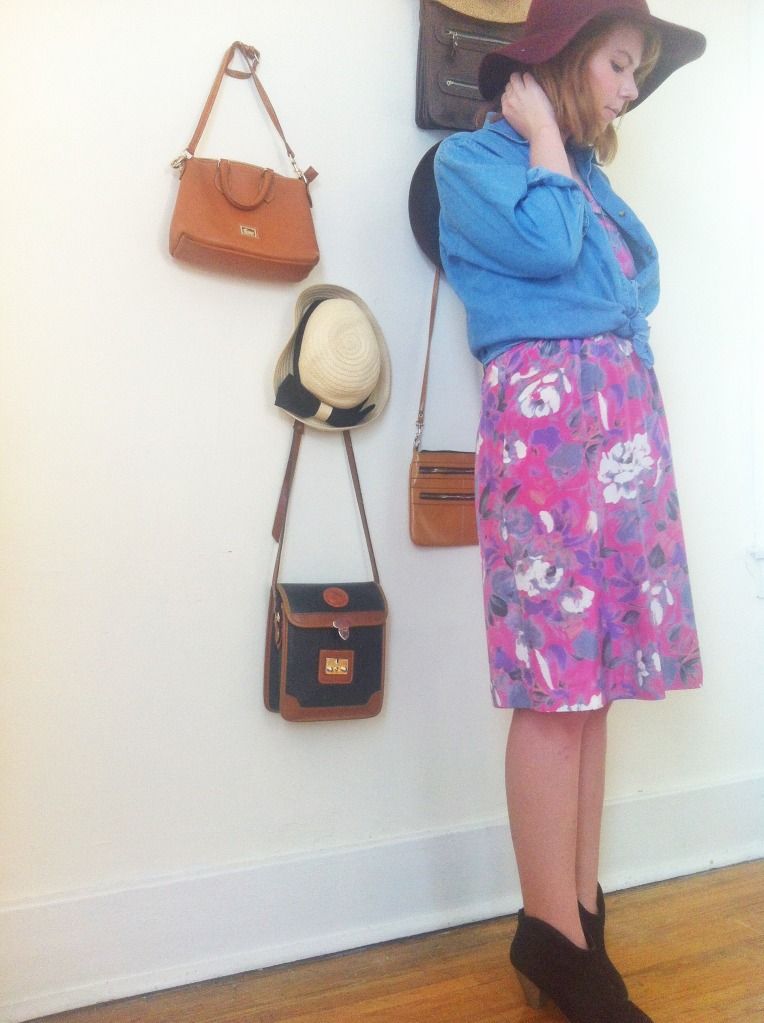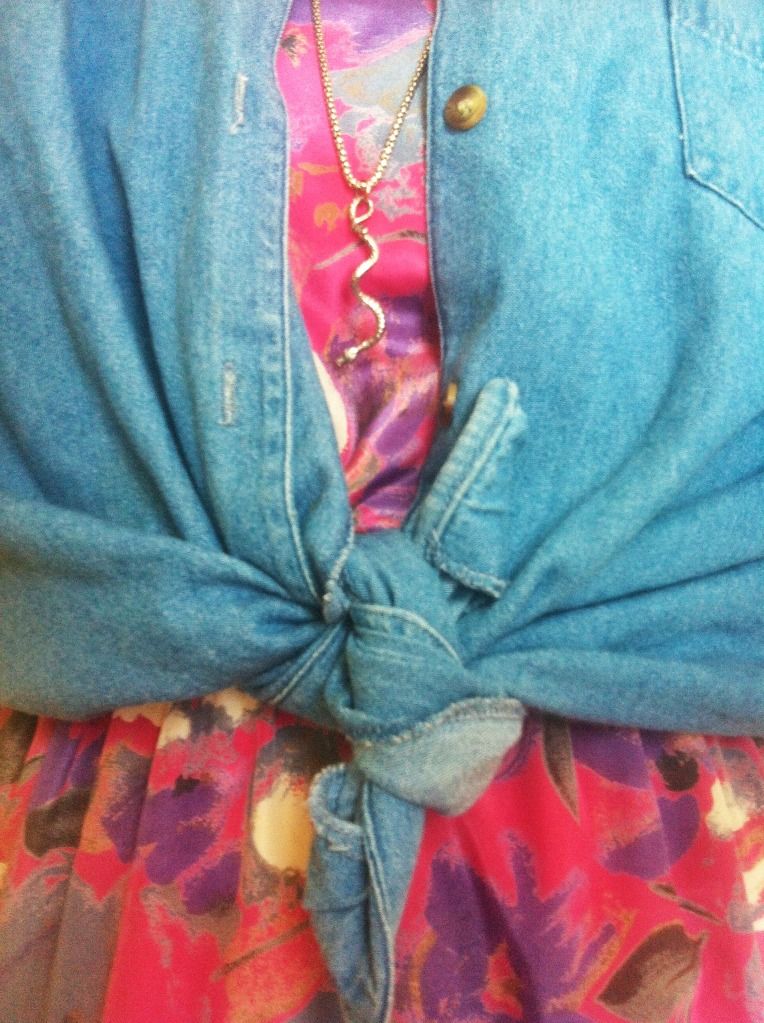 Dress: Gift from former coworker; Shirt: Thrfted; Hat: JcP; Booties: Target
Woohoo! Two posts in a row! Look at me go! Don't hate. Lately, it's quite the feat.
Unfortunately, this dress is one of those that causes a rift between my significant other and myself. He despises it, while I think it's the perfect combination of my old lady aesthetic and something Stevie Nicks would don. So, being that he's away, I decided I'd give it some love.
Do you have any items that you love, but those close to you beg you to throw away? I wanna know!
You guys have been so sweet in trying to cheer me up! It really means a lot. Love you!