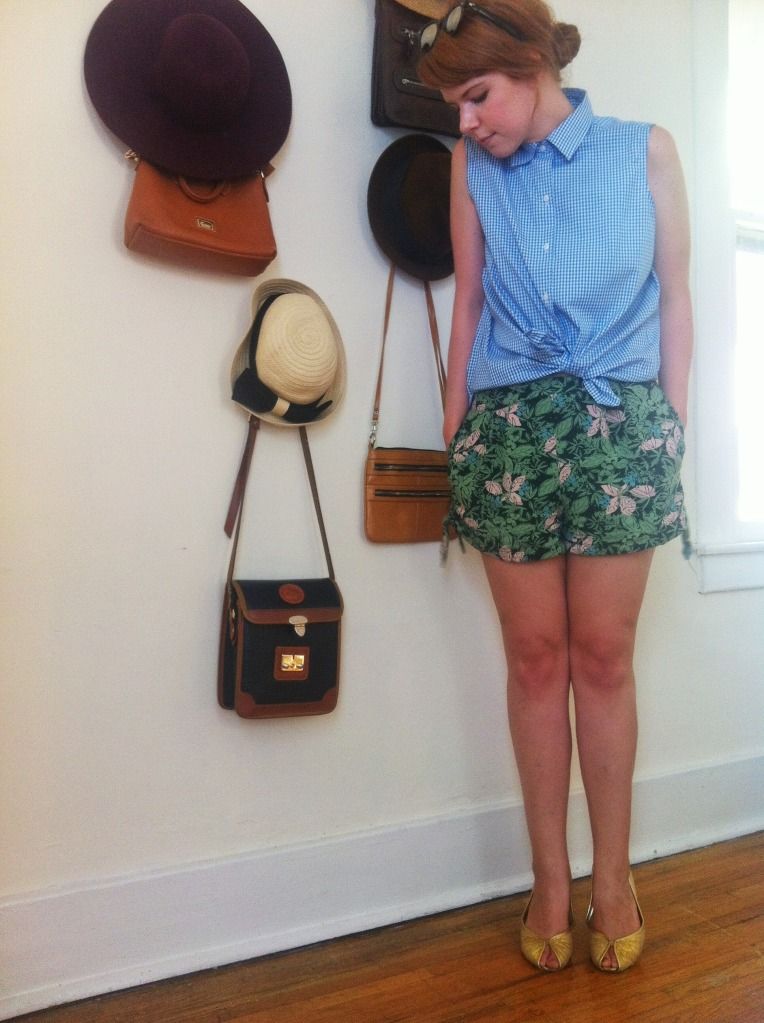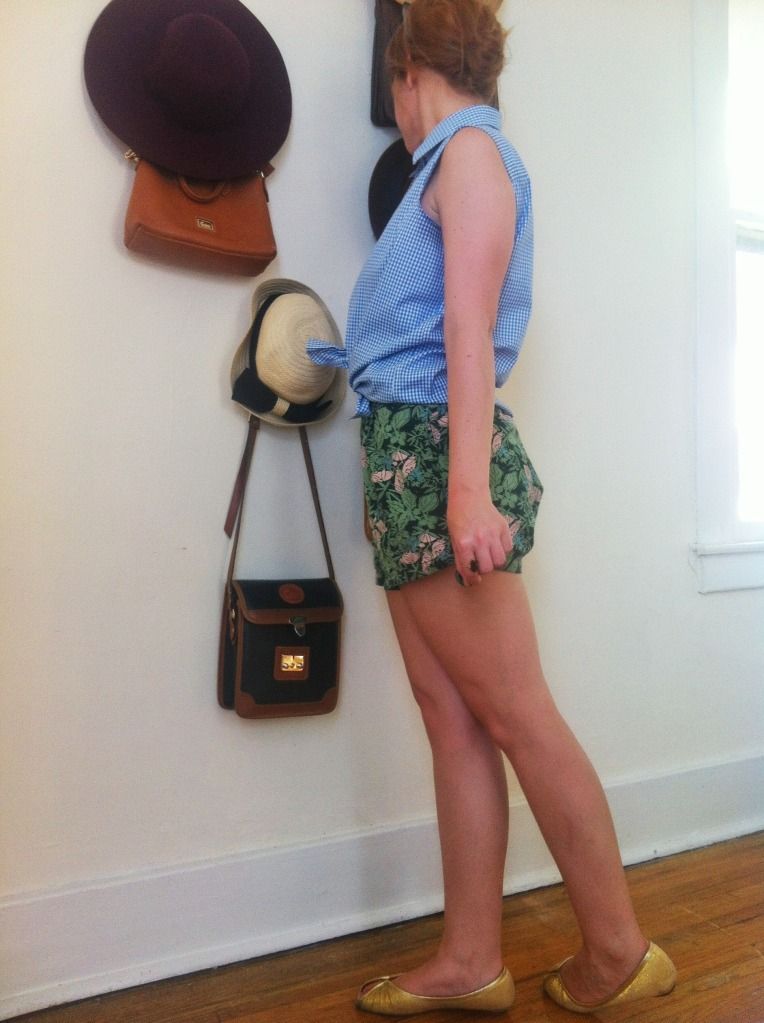 Shirt: Thrifted; Shorts: Thrifted but from UO; Shoes: Thrifted; Sunglasses: Vintage
Hey guys! How are you? I know I've been very absent the last several days, but I've been feeling pretty blue due to the absence of my boo. I haven't felt like doing much of anything except consuming lethal amounts of sugar and watching terrible movies/shows. But I think I may be crawling out of the pit, slowly but surely. Mixing some fun patterns together sure helps : )
This pair of sunglasses might be my favorite possession. By might, I mean definitely are. They're vintage Ray Ban-esuqe that Matt gave me as a gift! They needed a screw replaced, as they kept sliding all the way down my nose whenever I looked down, but now they are perfect. Well, they still have a crack under one of the lenses, but I don't count that.
Also: unfortunately, we're back to poor picture quality for the time being. Matt took
my baby
to Greece, but that means I'll have
hopefully
stunning photos to share upon his return!
How's your week going thus far? I'm already ready for the weekend because
my BFF
is coming for a visit! I can't wait!
Until next time!