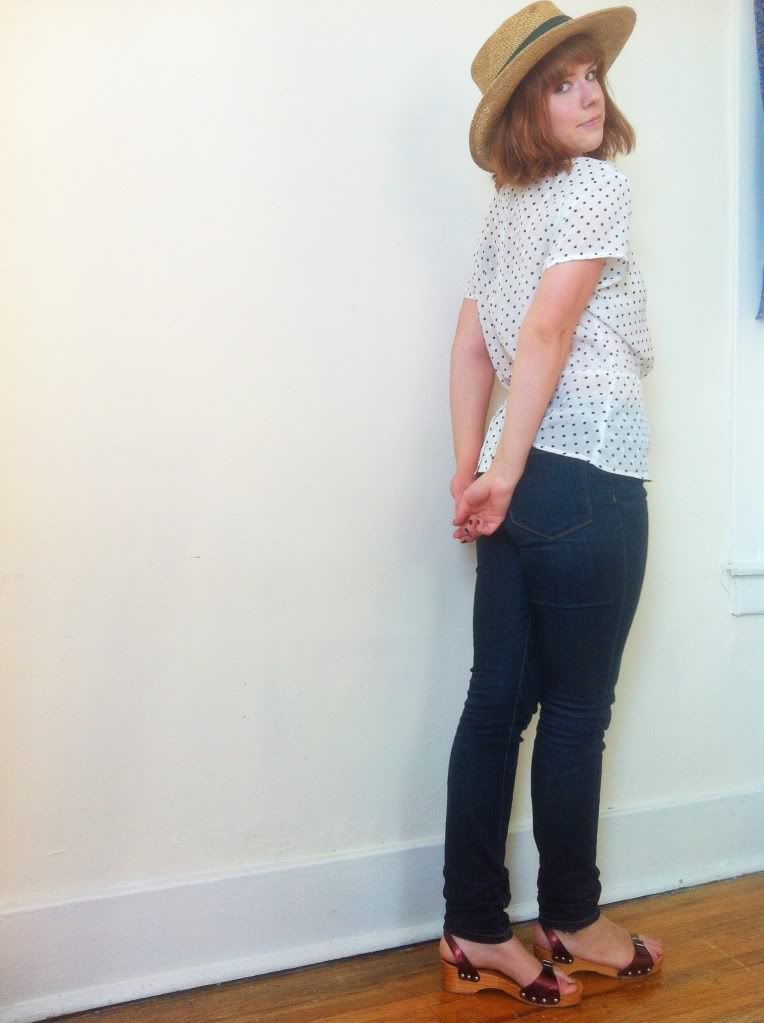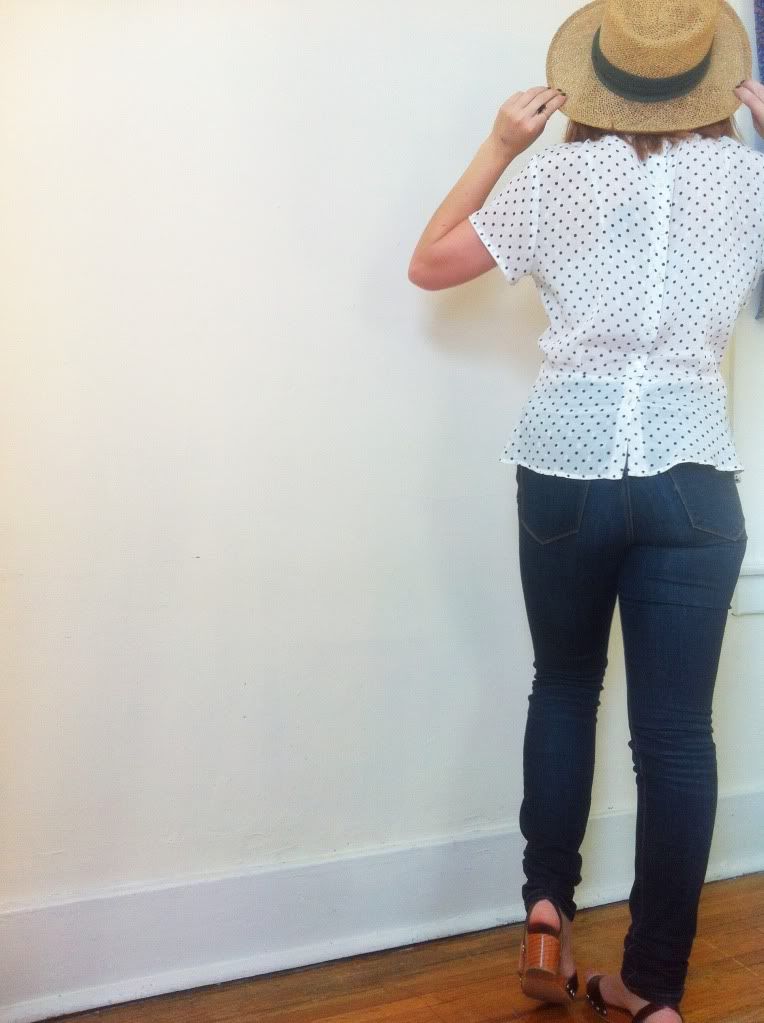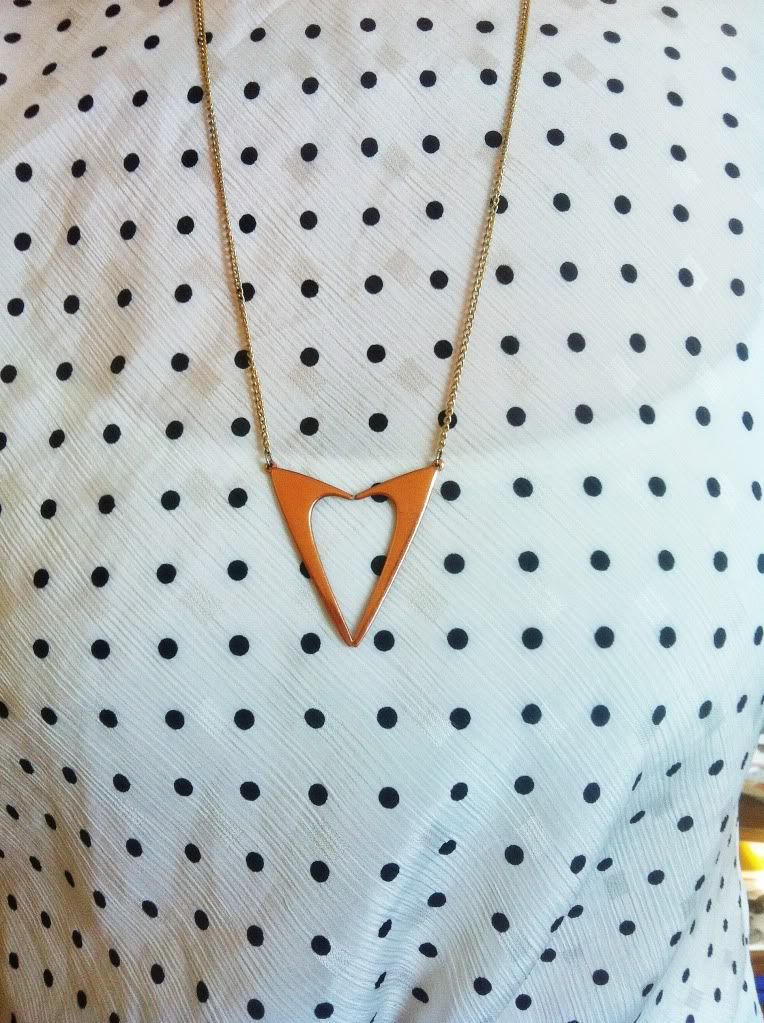 I love the peplum!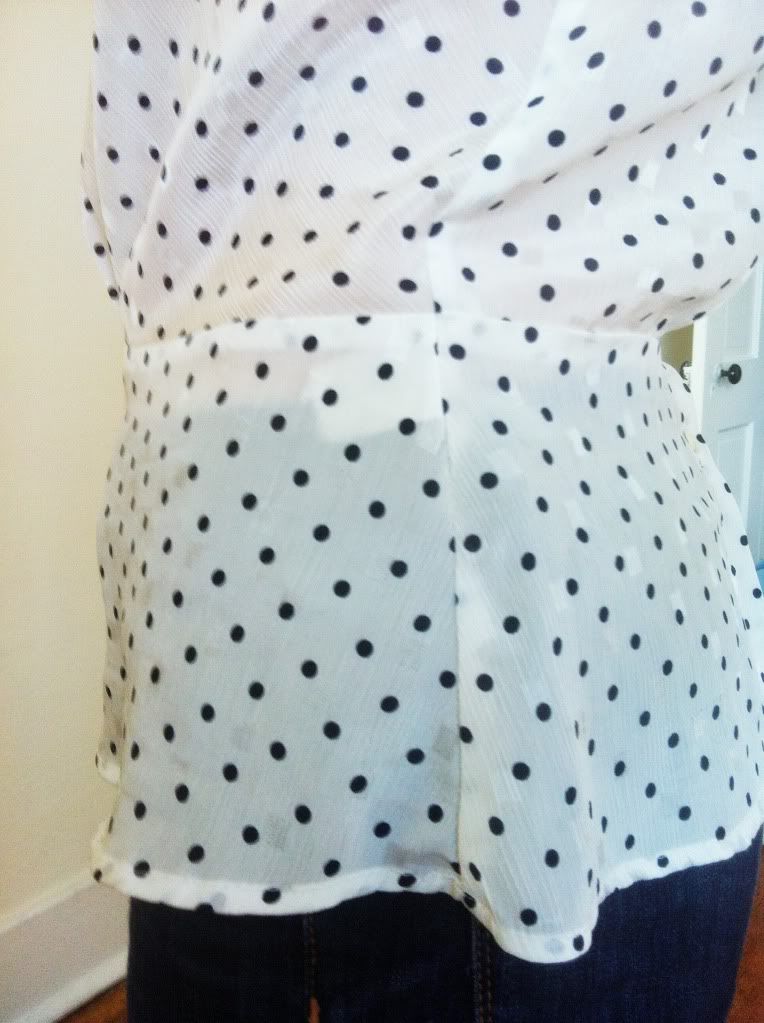 Shirt: Thrifted; Jeans: BDG; Shoes: tuto; Hat: Thrifted
Took this lil number home after thrifting with
Ashley
this past weekend (click over and wish her a happy birthday!). She's the one who found it, then handed it over to me! How sweet! I'm completely smitten with the peplum aspect, and the polka dots are just icing, really. Thanks for the sweet find, lady!
I'm so excited I could pee. But that's not saying much, considering how much water I drink.
Until next time! : )
EDIT: Amy from
Vanagon Champion
was so sweet to feature me on her $5 Thrifty Thursday segment today! Go check out my find and say hello to her! She and her blog are both pretty spectacular.