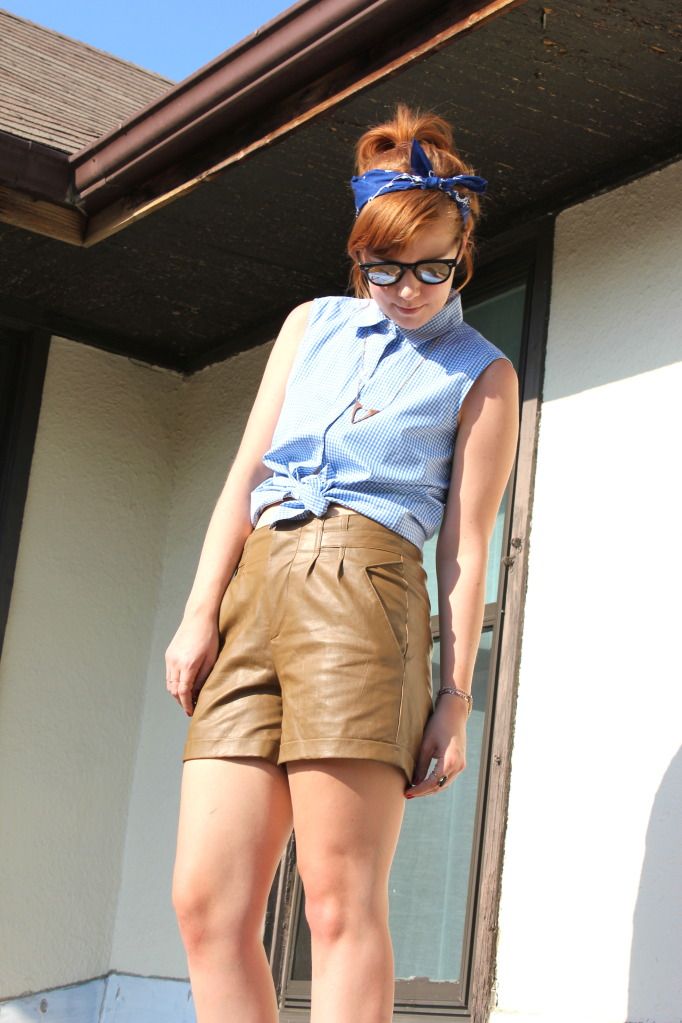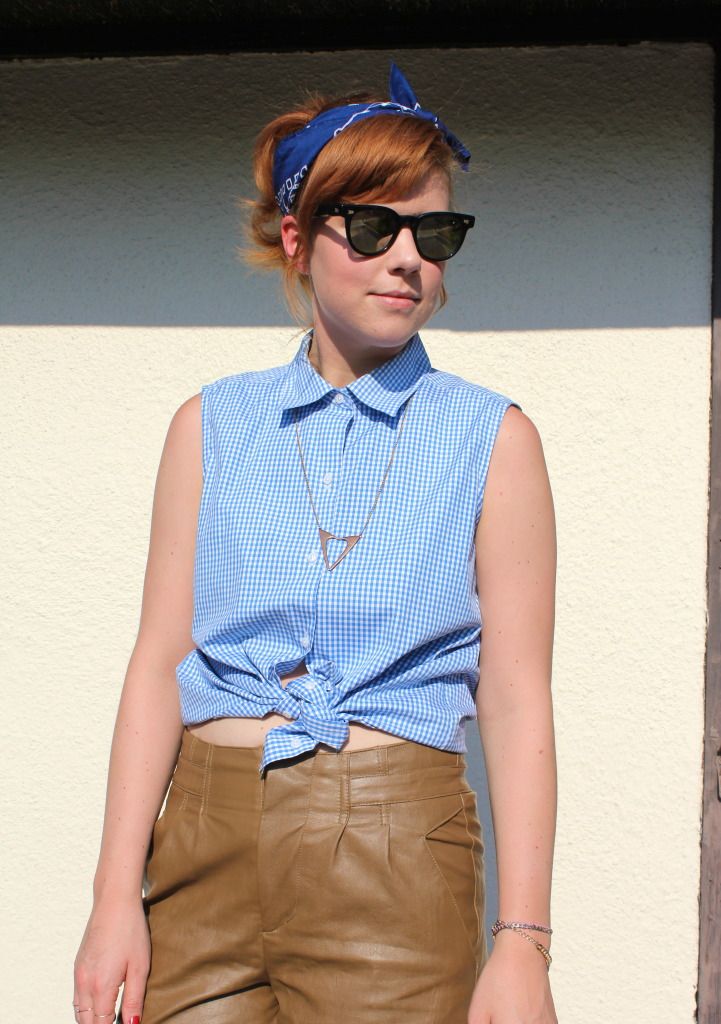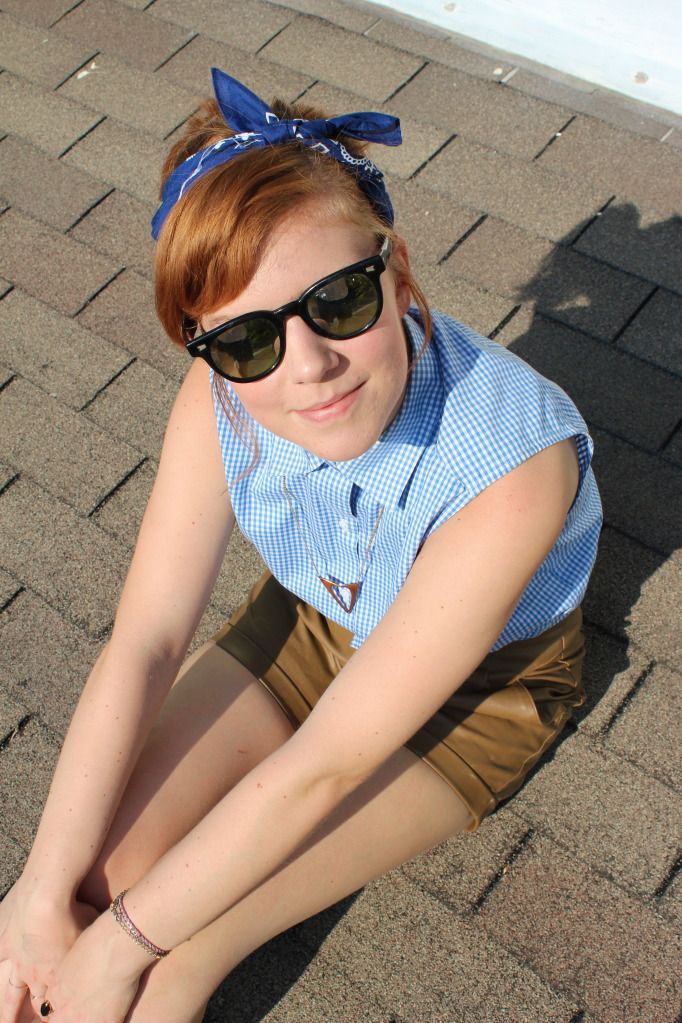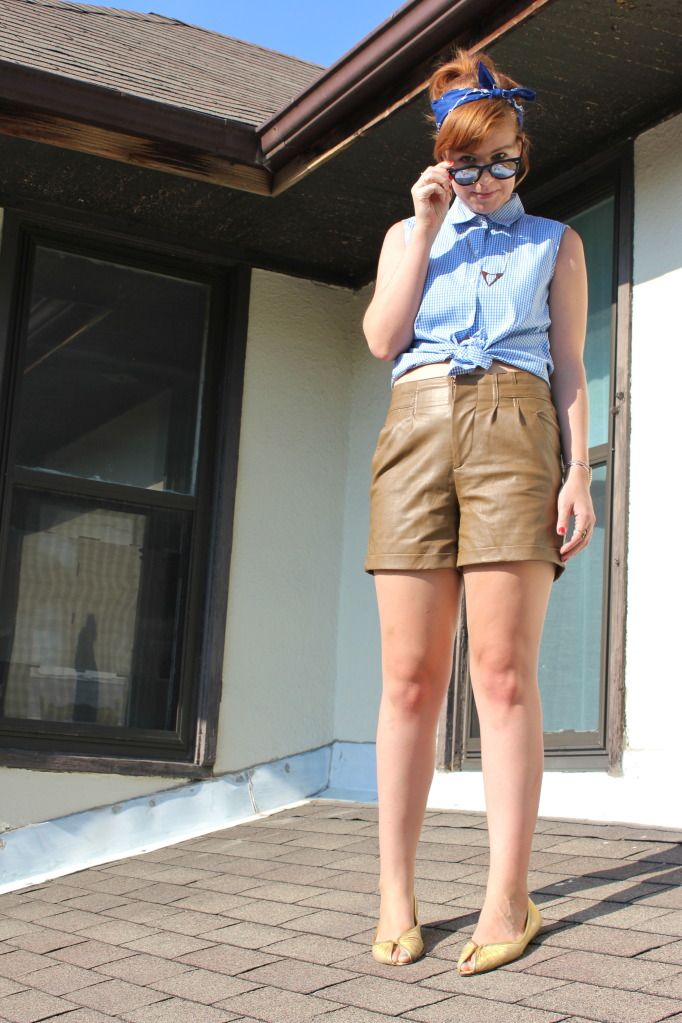 Shirt: Thrifted; Shorts: Ellison; Shoes: Thrifted; Sunglasses: Vintage
This is me on our roof. It's born witness to many a post-grueling-day-of-work drink and plenty of sunset/people watching. And, if you're the occasional homebody/night owl like myself, it's a great place to interact with the people stumbling walking home below you on Friday and Saturday nights. And, as you can see, it makes a decent photo spot. What I spared you photographic evidence of, was me peeling off the outer layer of my skin after being in the 101 degree heat with no sunscreen for 15 minutes. You're welcome.
I suppose this combination is my Marilyn/Rosie the Riveter homage; though I doubt either of those ladies wore faux leather shorts. It's pretty simple, but I've always loved brown and blue together. The cherry on top would be the vintage shades I seem to be constantly repairing; one of the screws won't ever stay in for long, but I can't seem to part with them.
Do you have any items that, even though they're more trouble than they're worth, you just can't get rid of? I'd love to hear!