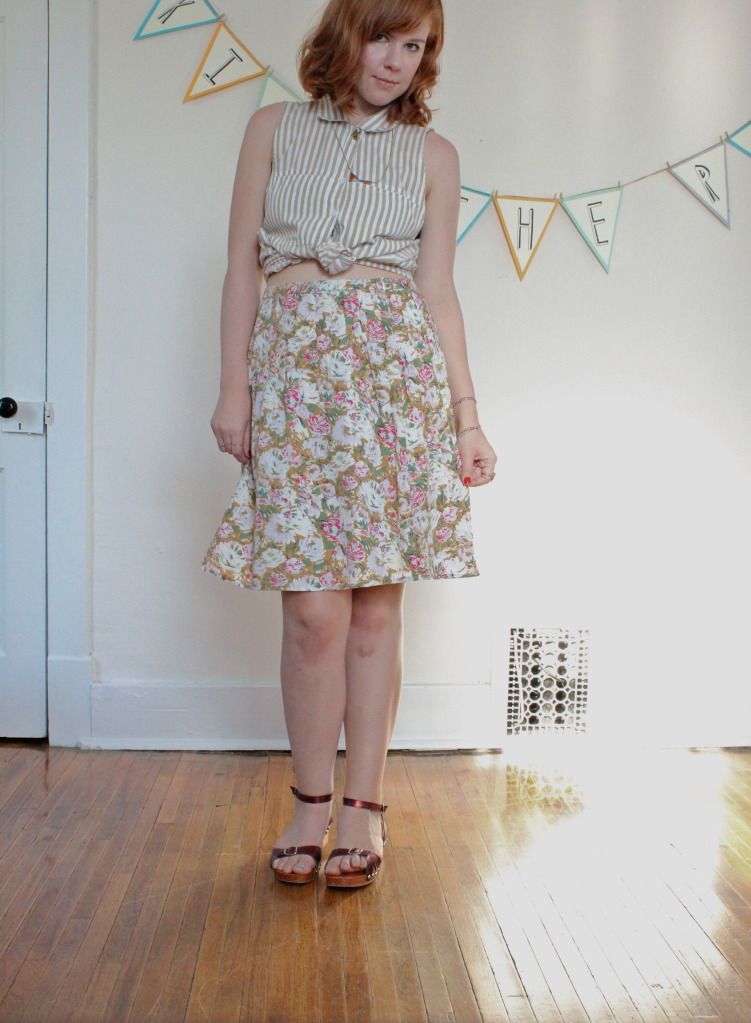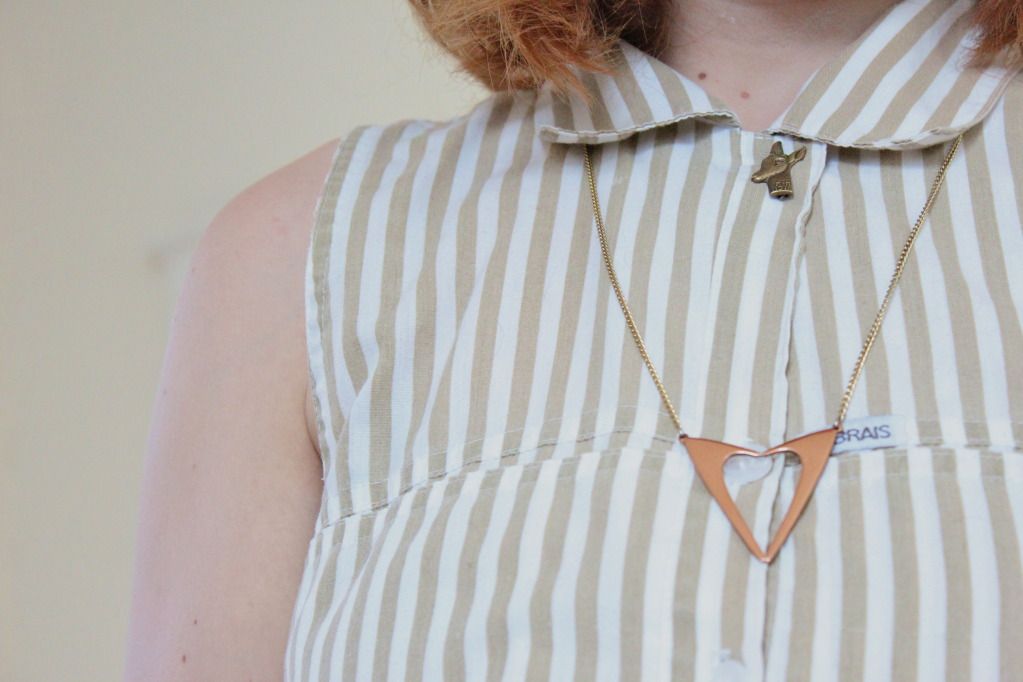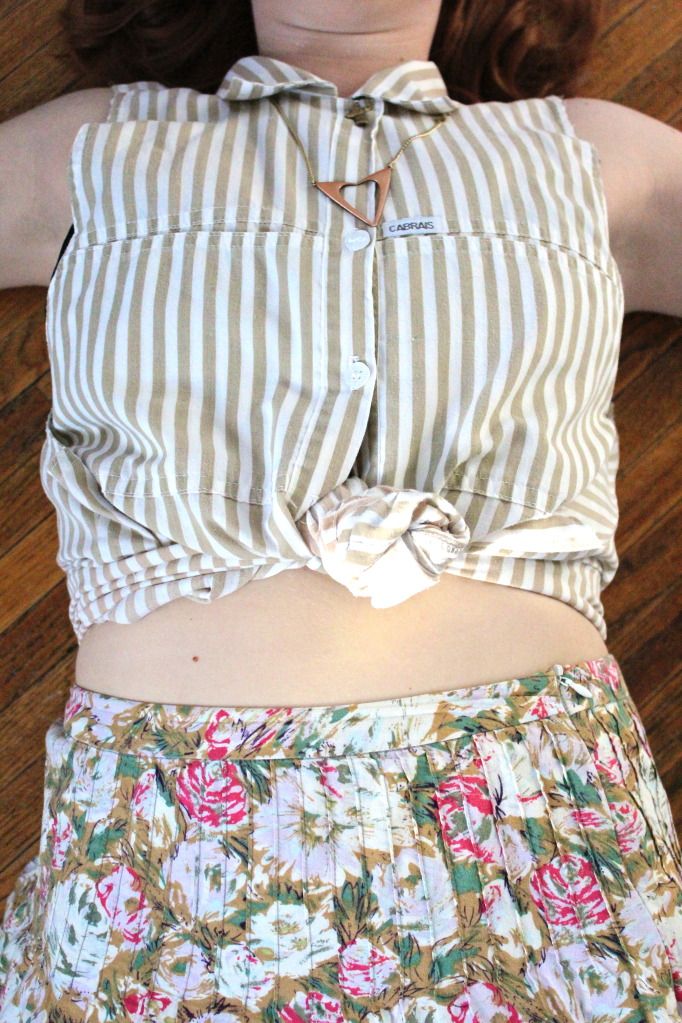 Shirt: Thrifted; Skirt: Thrifted; Shoes: tuto; Deer Pin: Gift from Matt
Today was one of those days where, shortly after dressing myself, I wondered why on earth I hadn't thought of putting this top and skirt together before. They complement each other so well! Not to mention, the whole thing made me feel extremely lady-like; which does not happen very often. It's a fake-it-til-you-make-it sort of situation.
There is an ongoing debate around here about the animal pin you see at my collar; Matt says it's a lamb, and I think it's a deer (feel free to weigh in). Either way, it's an adorable souvenir he brought back from a weekend venture to Istanbul during his stay in Greece. I'm thinking about finding a thin chain to attach and make it a necklace, but for today it works as is.
'Til next time!