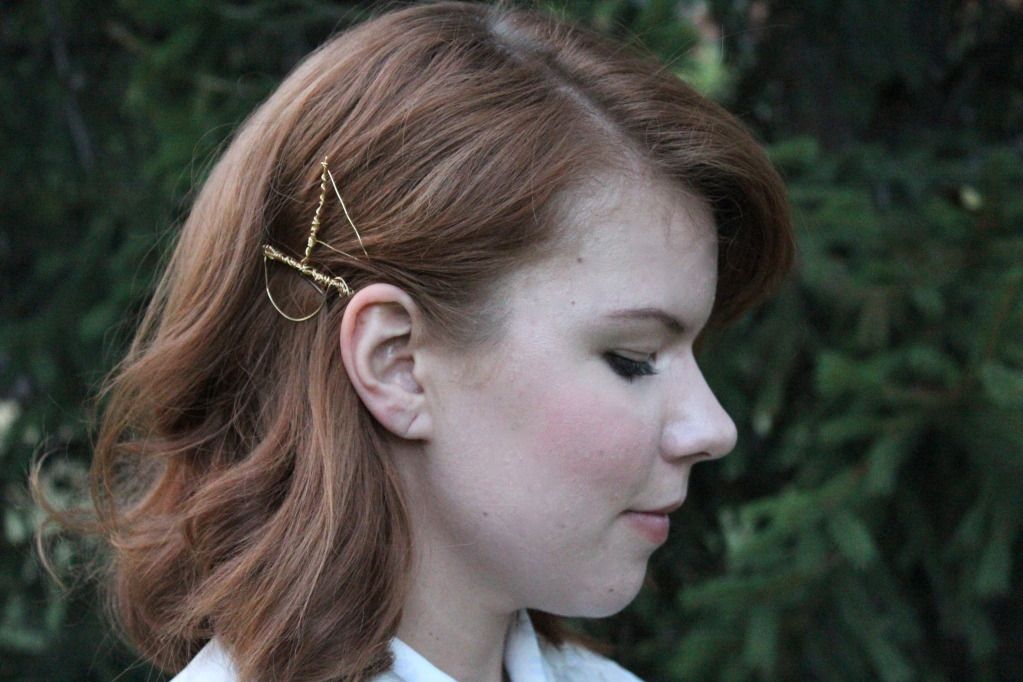 Shirt: Thrifted; Shorts: Thrifted, but from UO; Hairpin: DIY
Not many photos to share of this one...still working on our photography skills over here ; ). Anyway, this top is one I picked up while thrifting with an out-of-town friend that came to visit while Matt was away. Though I tend to (at least outwardly) rebel against many items with bows, I am a sucker for a 70s collar tie, such as the one before you. There's something very Mary Tyler Moore about it; and that girl knew what she was doing.
It's the weekend for me! I don't know about you all, but this week has left me begging for some relaxation and fun times with friends. Anything neat going on in your corners? Anyone going to see Batman?