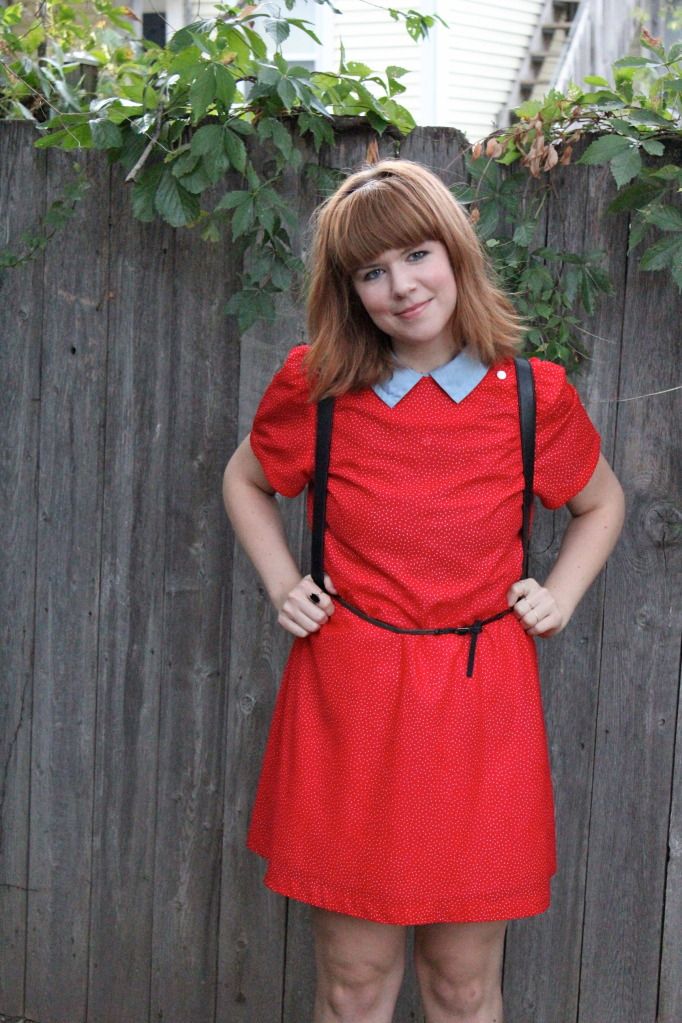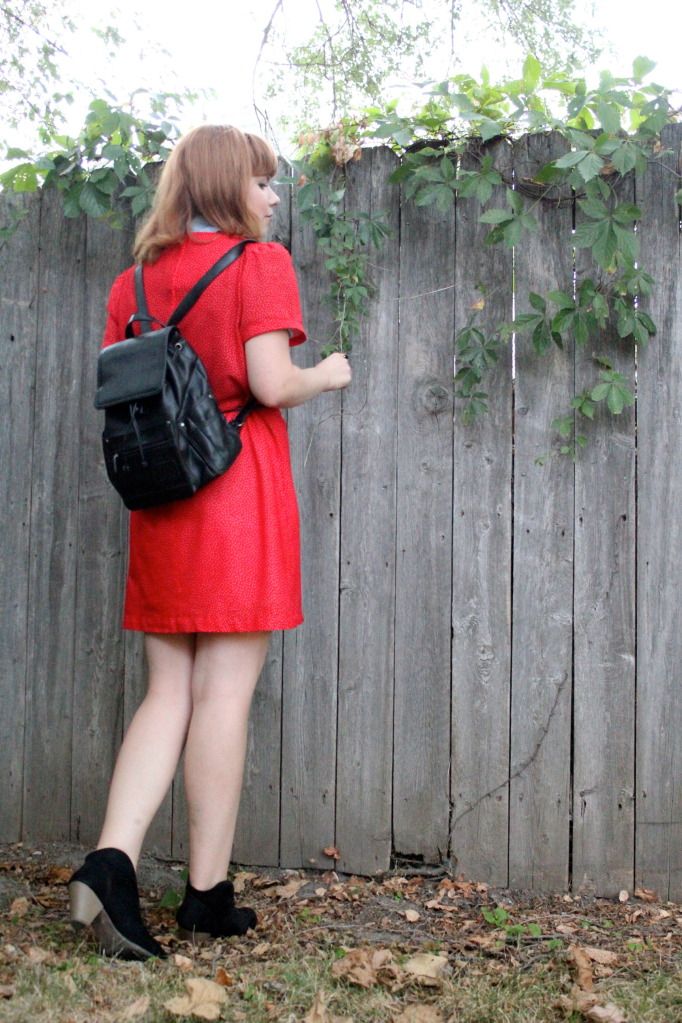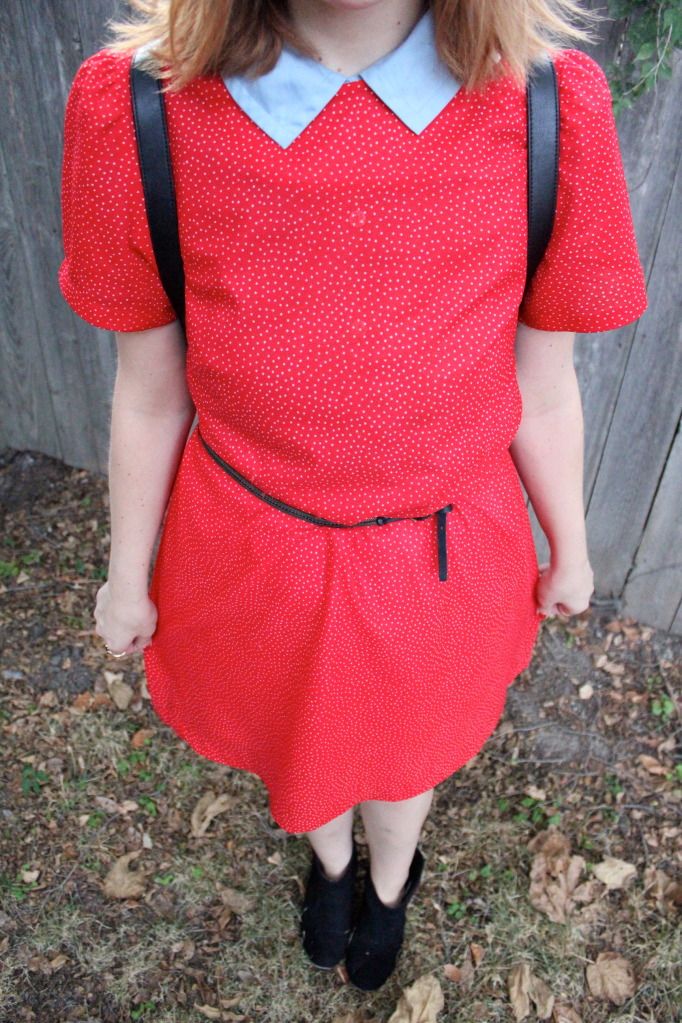 Dress: Vintage; Shirt: Vintage; Booties + Belt: Target; Backpack: Thrifted
Well, it isn't
exactly mint + red
, but it's close enough for now without breakin' the bank.
I've loved this dress ever since the moment I laid eyes on it. When I brought it home, it was almost down to my ankles, but Matt's mom was so kind as to hem it for me. I told him that if I don't manage to learn to sew before Christmas, we'll be adding a few extra days onto our vacation, so as to leave room for his mom to teach me while we visit for the holidays. I could do so much good with some hemming and basic altering skills.
And, as you may have noticed, I have now entered the leather-backpack-as-purse arena, and I warn you, I may never go back. I'd been searching for some time for just the right one, and though this is not my dream cognac brown, I found it at my favorite vintage place in town for much cheaper than anything I was finding online. I love having a nice bag to carry my camera in, as well as my wallet and other purse essentials. What about you? do you prefer small, chapstick + I.D. bags, or carry-alls like a backpack?
How's everyone's week so far? I am forever weekend-ready.