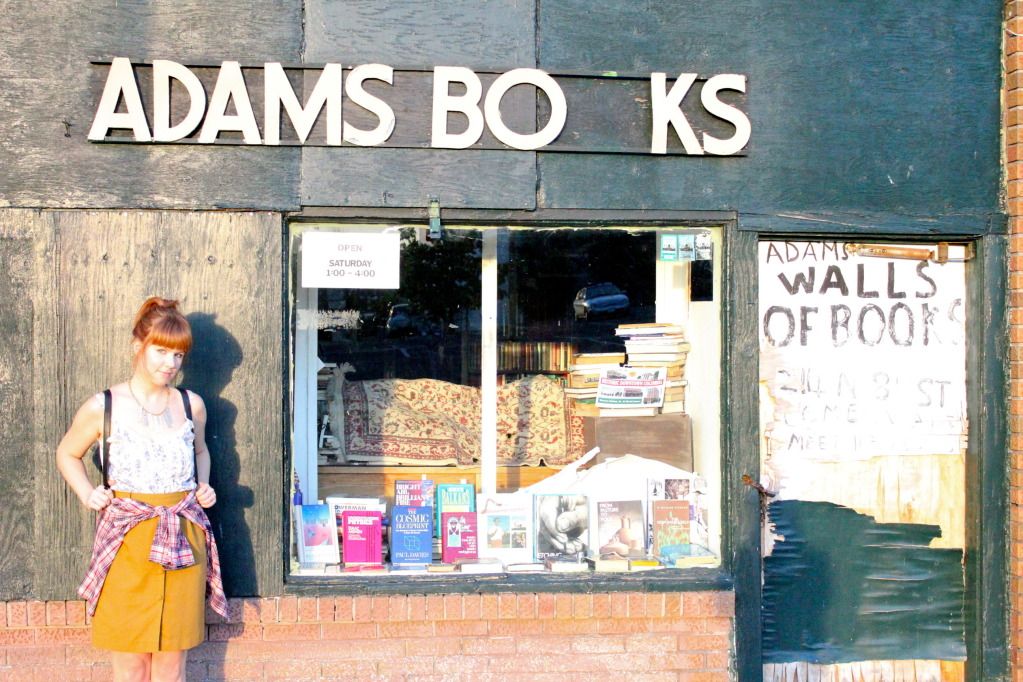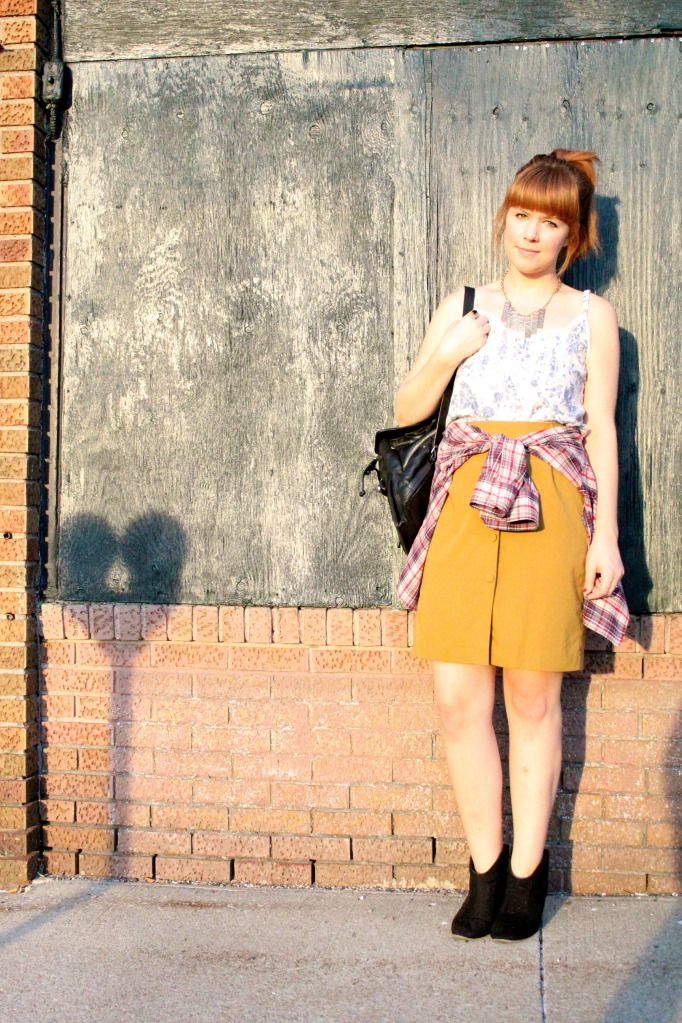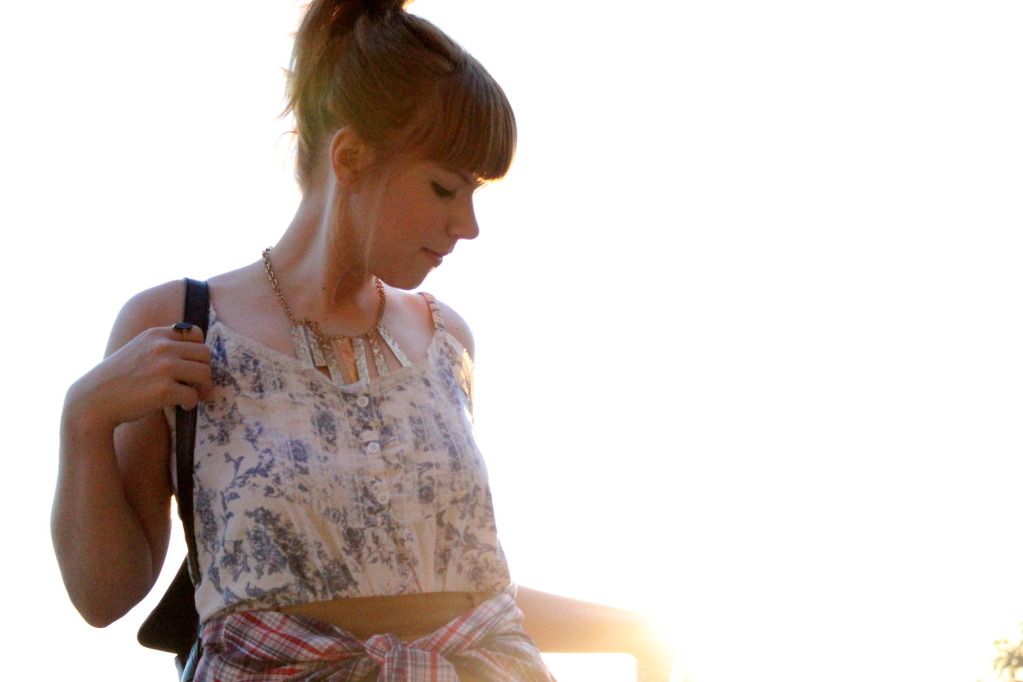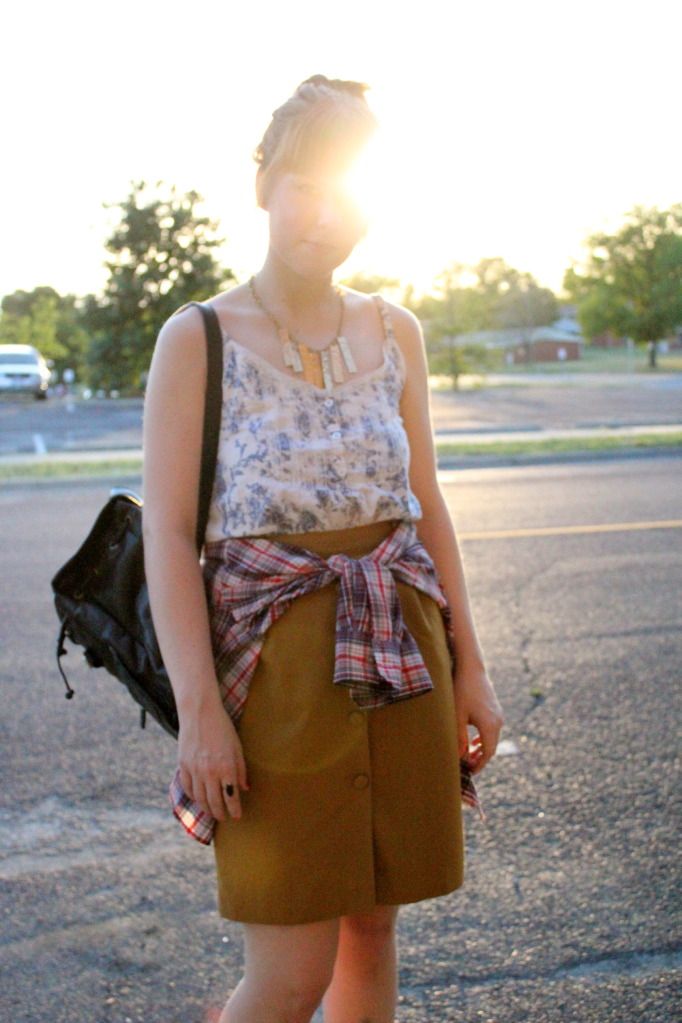 Sun eats face.
Cami: No idea; Tied Shirt: Vintage; Skirt: Thrifted; Necklace + Booties: Target; Backpack: Thrifted
So...I know photos are not supposed to be taken in direct sunlight, but I really love this used bookstore by our apartment, and I couldn't resist. Sue me. Adams' is one of those musty places with books covering every square inch of possible floor space, leaving only a small walking path and a couple of inches of ventilation just shy of the ceiling. It's a great place to find a seat on an available stack of books and just get lost in whatever your heart desires. Thus, I felt the need to pose in front of it : ).
This skirt is one of my favorite vintage pieces. It's a great mustard-almost-brown color and reeks of mad men- what's not to love? And yes, I used a tied shirt as an accessory, a la
Jennifer
; I try to brink back the 90s as much as possible.
Happy weekend, y'all! Make it a good one!