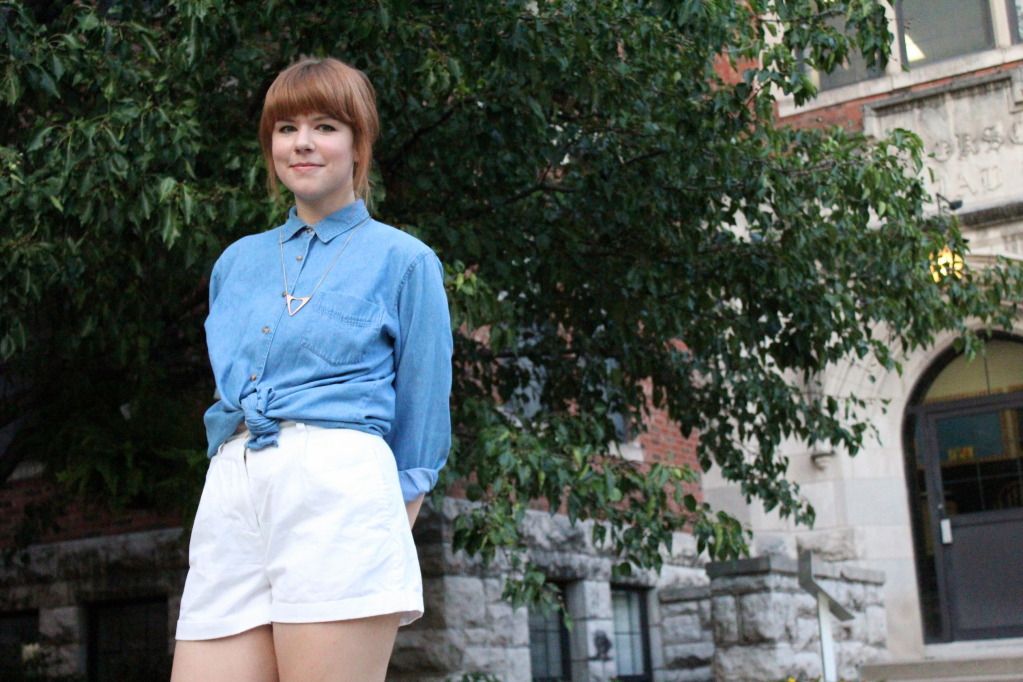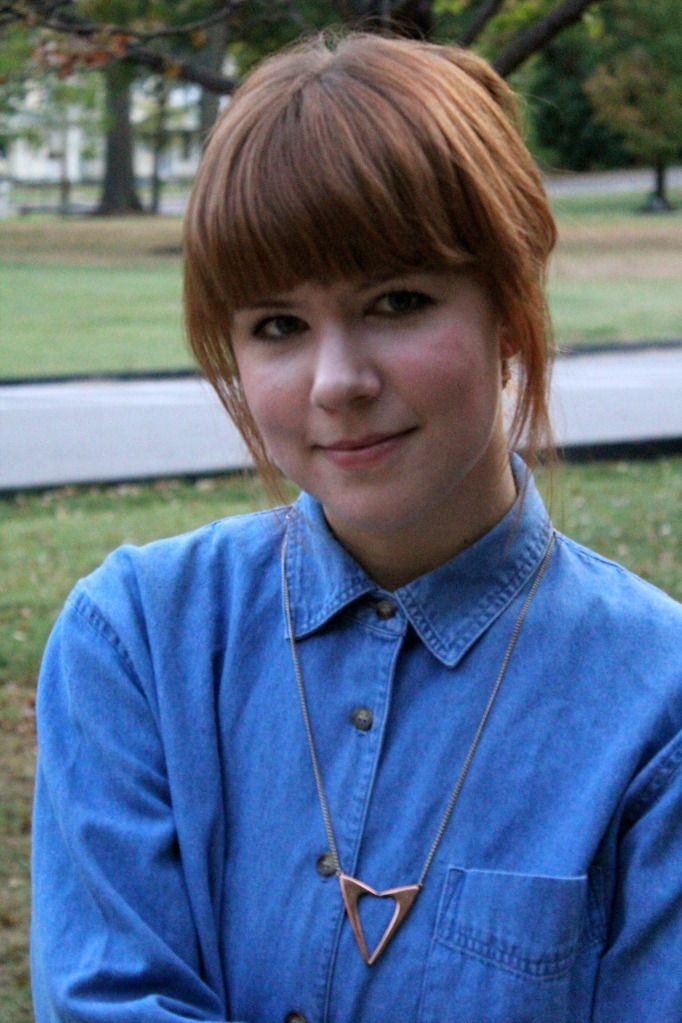 Sorry about the senior picture : )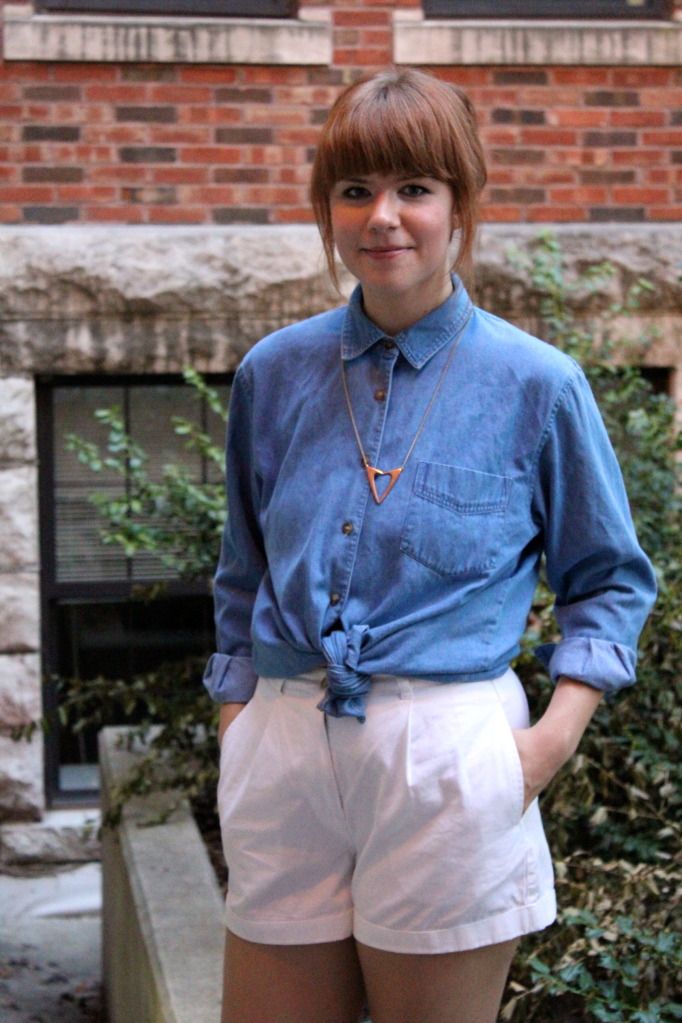 Top: Thrifted; Shorts: Vintage; Hair pin: Vintage gift from Matt
I know this is my blog and I can post whatever/as frequently as I want, but you all are always there with interesting/sweet things to say. Thus, I feel the need to apologize for my absence lately. I'm not sure if you're aware or not (jk) but moving is simultaneously the worst + most exhausting activity in the history of humankind. I won't bore you with all of the details, but there were complications with move-in/move-out dates, all of which leave Matt and I (and our mind-blowingly generous, superhero friends) the job of moving twice. Hopefully, with this knowledge, you can understand the lack of posts. We're currently out of our old place and staying with a friend until we can move into our new place. So, though I plan to have a couple of posts scheduled up for this week, I can't promise an improvement on the frequency yet. But I love you guys a lot and really appreciate your reading my nonsense.
Anyway- no full length shots for this post. These photos were taken at the campus of a local college right across the street from our old apartment, and though the campus is quite beautiful, I always walk away from outfit photos there unsatisfied. Hence, the four that made the cut.
I paired this top and bottom together because I want to try to get more into denim on denim, and while this isn't the most daring combination, it's a crisp step in the right direction. And while I'm not too crazy about colored denim, I think something printed might be my next venture within the denim on denim world.
I love these shorts so much, but I hardly get the chance to wear them, being as I spend most of my time during the day at a preschool. Call me crazy, but there's no way in hell I'm wearing white bottoms around play-dough and lunchtime with 2-4 year olds.
'Til next time!