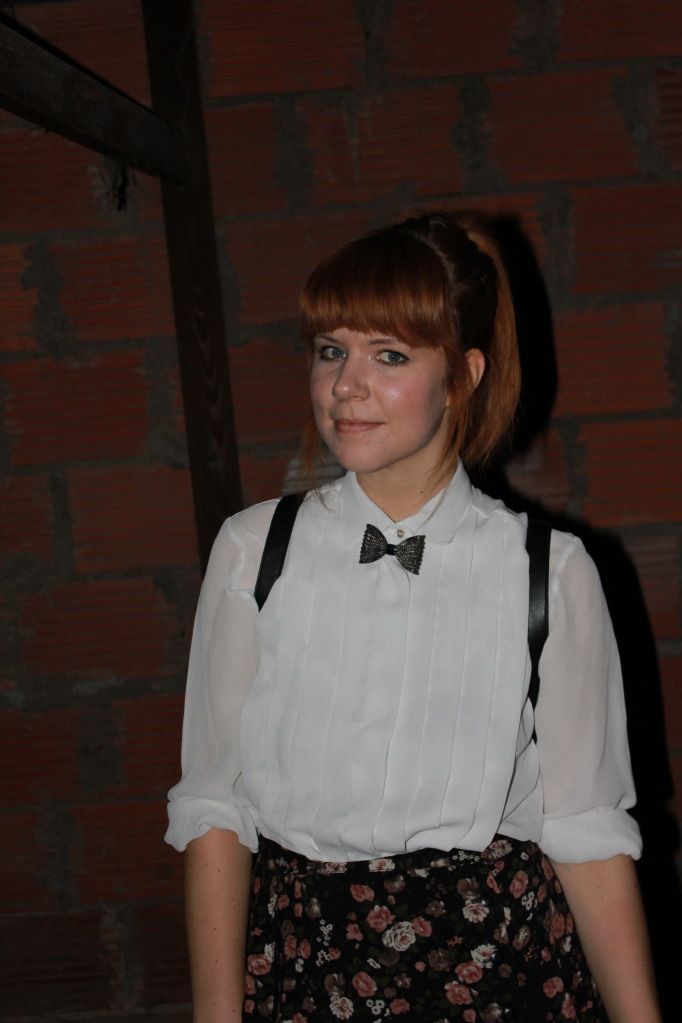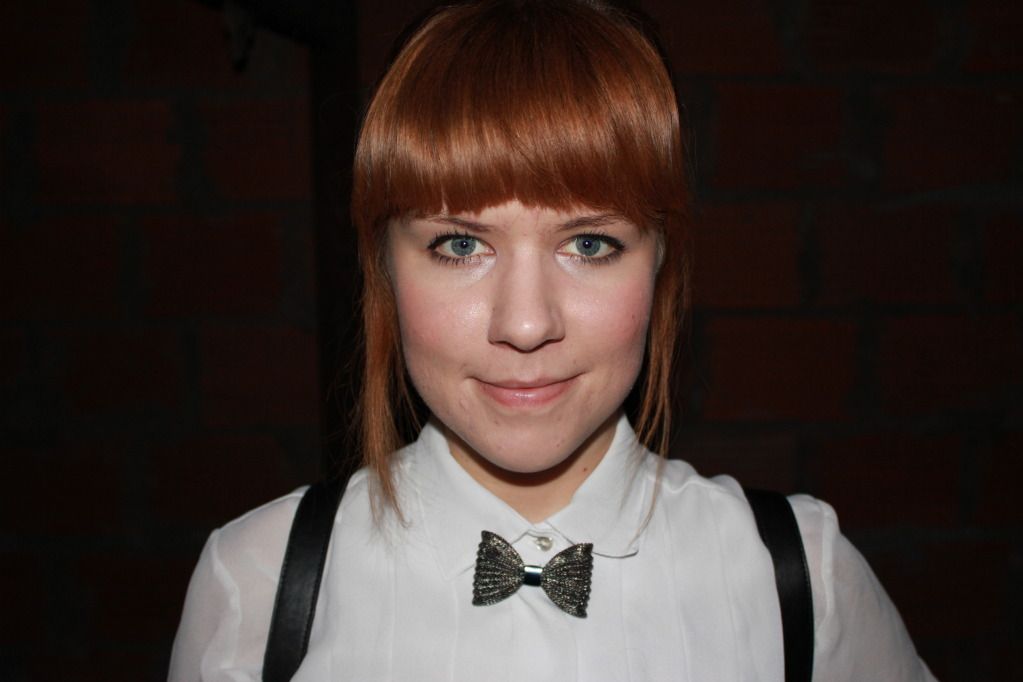 Shirt: Thrifted; Skirt: Thrifted; Bag: Thrifted; Bowtie: Walgreen's
Sometimes you have an outfit you'd really like documented, but the daylight has already gone away because you spent the evening hours after work getting your car towed and having ice cream for dinner, so you resort to flash in your run-down, semi-haradous, not-usable-in-any-form garage.
You still think the world deserves to see this
genius
ensemble you've created (massive amounts of self-deprecation and sarcasm here, folks. Just to be clear.) so you put the photos up for everyone to see anyway, despite not being the biggest fan of flash. You shrug and mutter "whatever" through the side of a slanted mouth, while giving yourself the side-eye, and hope you will get some sort of a free pass because you're still learning and
the first batch wasn't too shabby
(just sayin').
This bow tie is a $5 hair clip from Walgreen's.
Also, I was wearing
these shoes
.
That's all! : )