On Sunday night, Matt and I decided to see what came of nighttime outfit photos, as we weren't able to take any during the day. I'll preface the photos by saying that flash is
not
my favorite in almost every situation, but I wanted to give it a go. Here are the results of our experiment: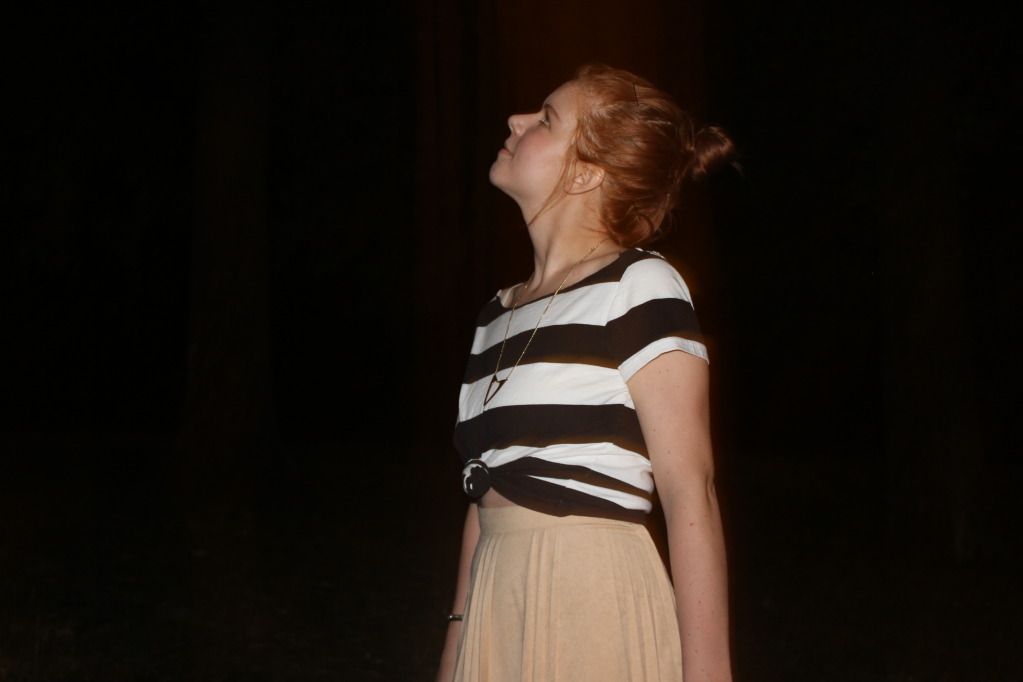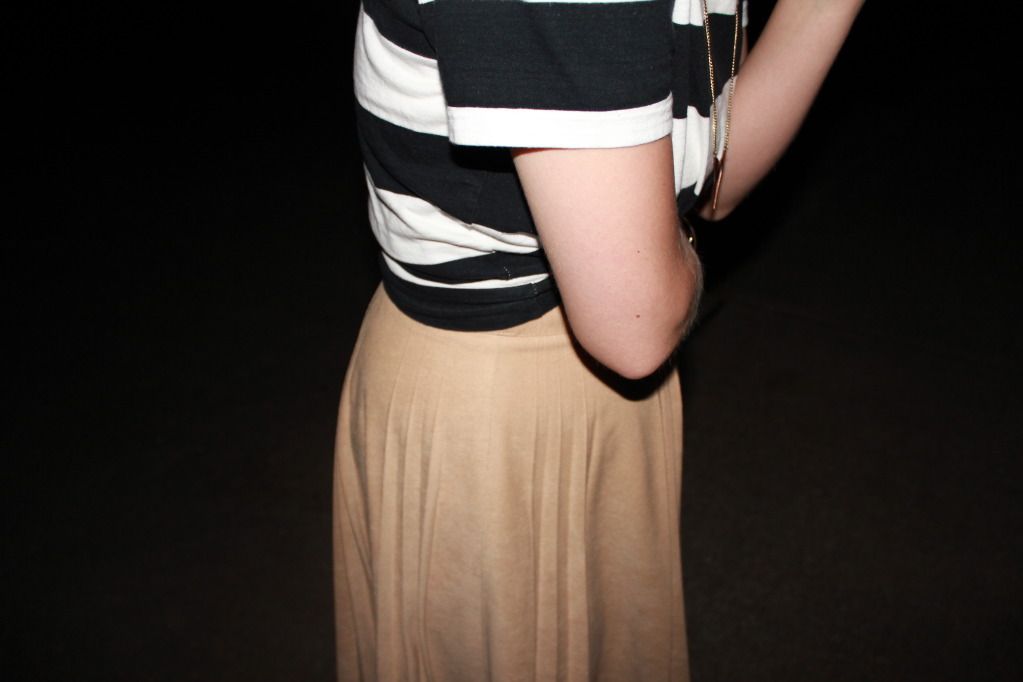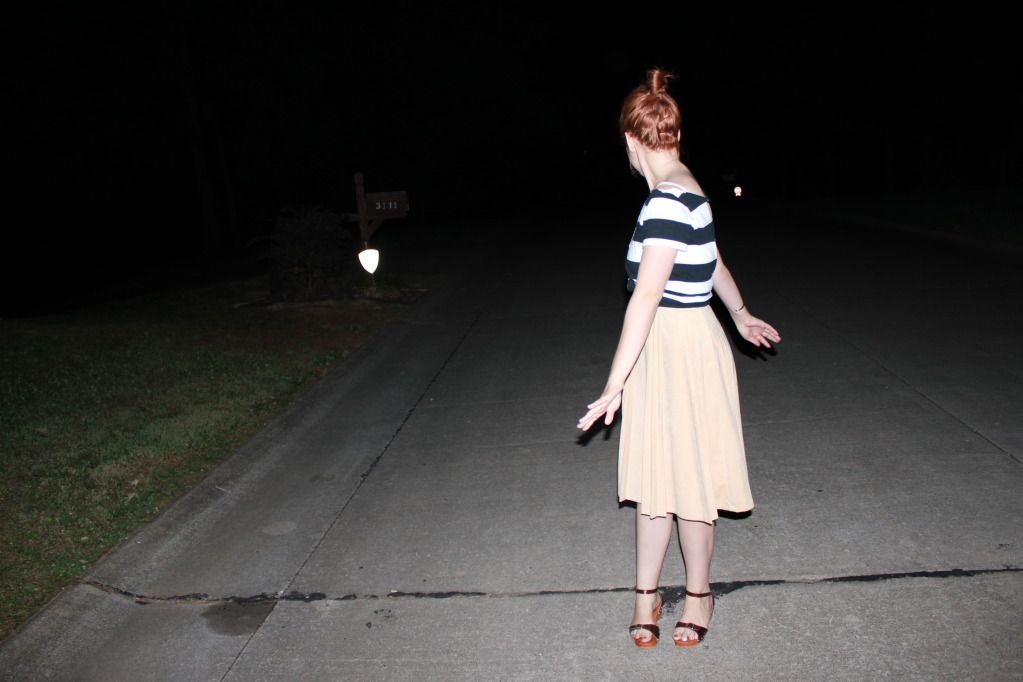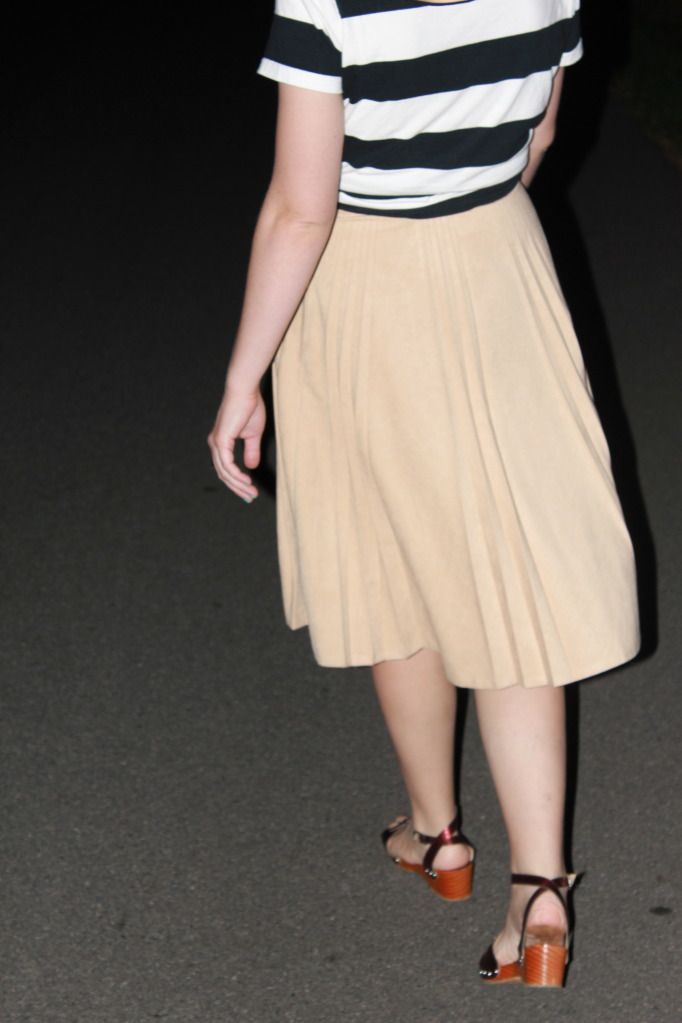 Shirt: Thrifted; Skirt: Vintage; Shoes: tuto
This skirt is one of my favorite thrifted finds. I picked it up in Cape Girardeau, intending to sell it once back in Columbia; but once I got a closer look at it, I fell in love and vowed to squeeze into it one day. Lo and behold, it fits now! If, you know, I wear it at my rib cage ; ).
I probably won't be doing the flash again, unless out of necessity; as was the case here. But it was fun to try it out! What do you think? Any tips for nighttime photography or exposure settings?
Until next time! Thanks for reading my nonsense!