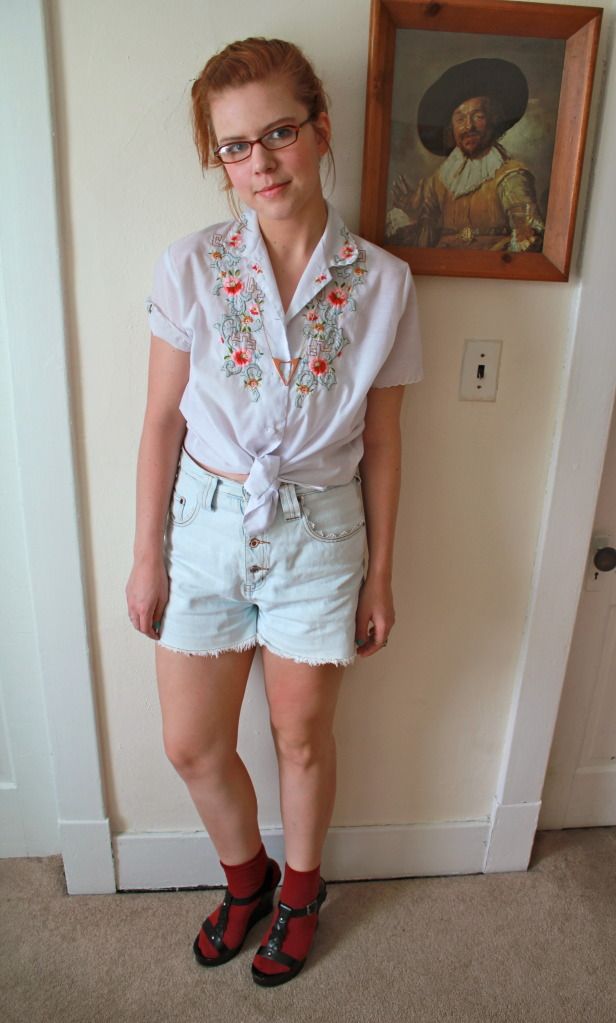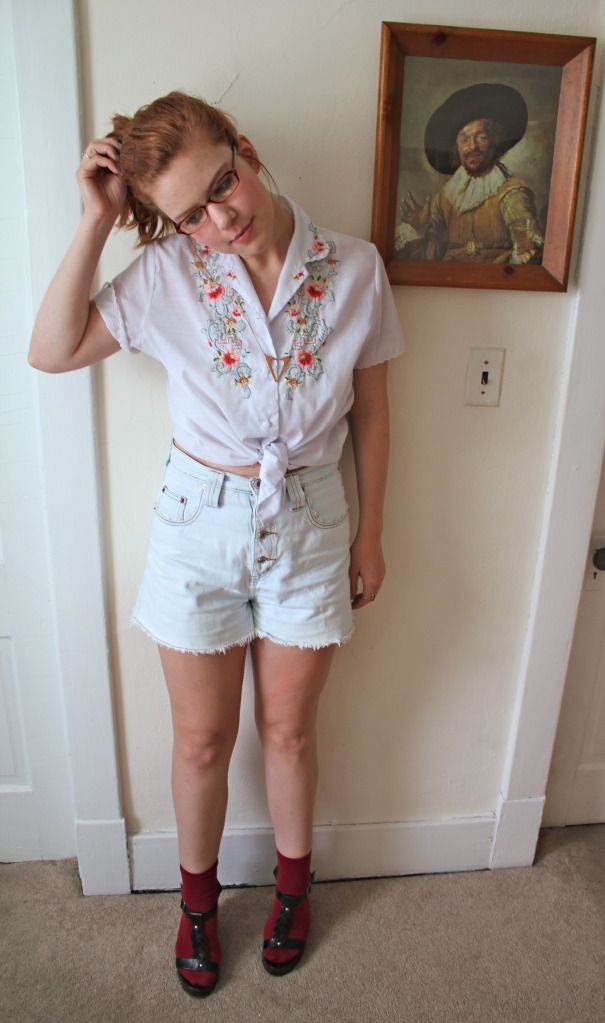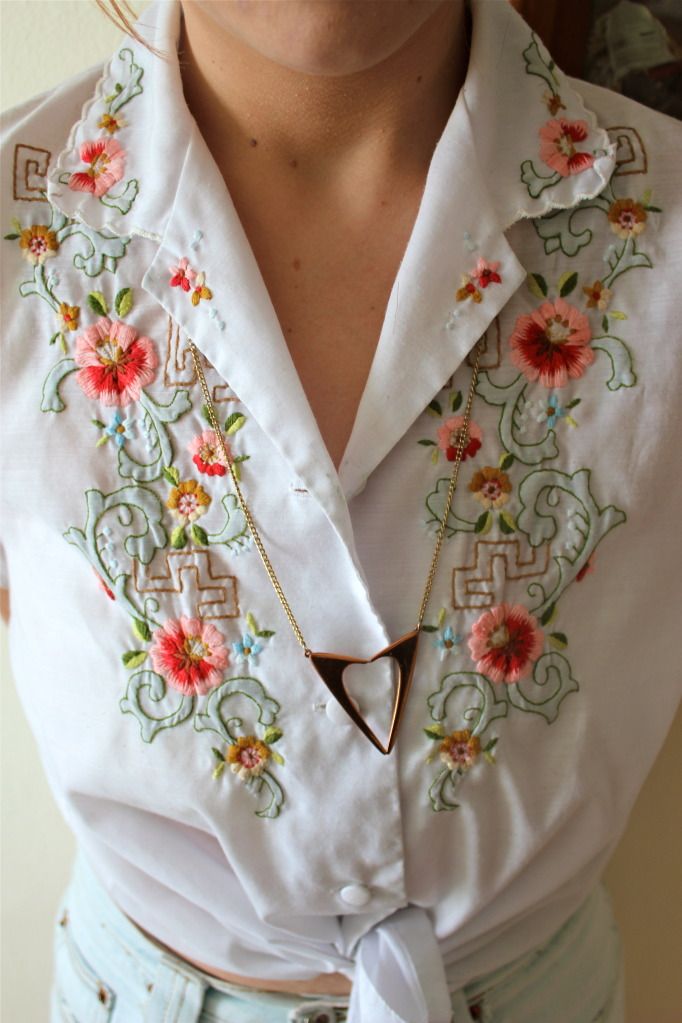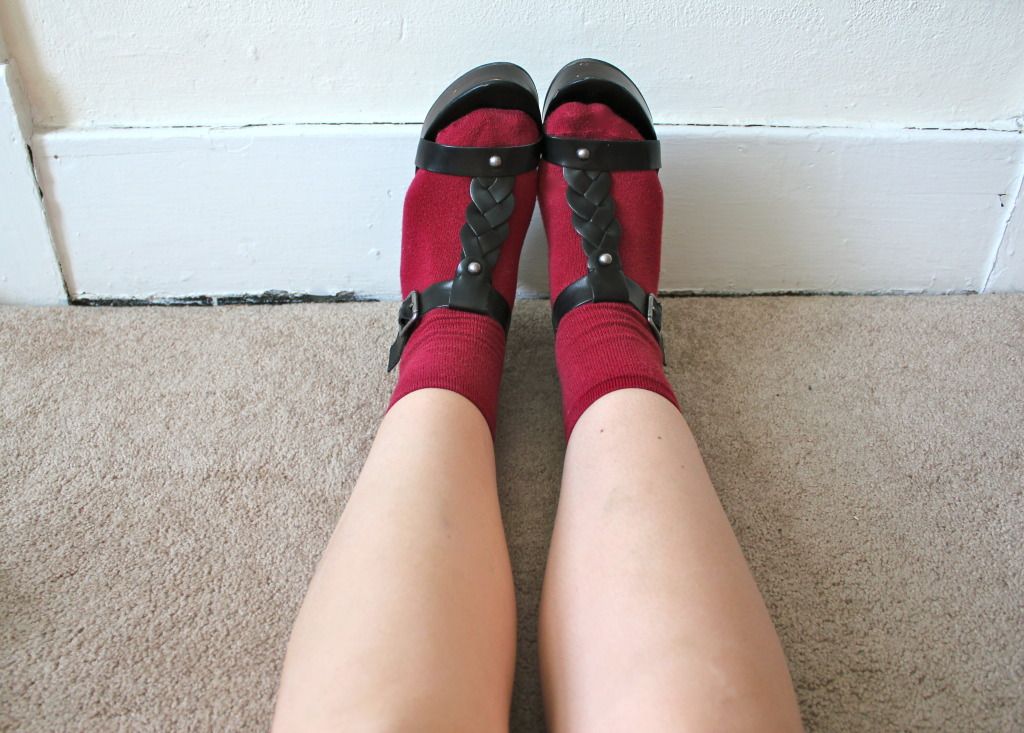 Shirt: Vintage; Shorts: Thrifted; Socks: Walmart; Shoes: Target; Necklace: No idea. A mish mash of charm + chain(s)
I don't know if you can tell in these pictures, but I'm totally repping the late 80s/early 90s with a high side-pony. I dunno...with the glasses my rapidly declining eyesight is forcing me to don more and more often lately, paired with the socks and open shoes, it felt just geeky enough to work.
I found these shorts in the "Teen" section at The Wardrobe (shocked, right?), but they actually ended up working out for me! I love the lace detail on the border of the pockets- it adds that "teen" element the elderly volunteers at the thrift shop were so quick to pick up on. It just goes to show you, don't discount the keen eyes of your grandmas + grandpas...they've still got it.
Have you guys picked up any sartorial tips/trends from those that receive the ever-covetable senior discount? Share time!