Do you know Twin Peaks? If not, no worries; I was relatively unaware of it until about a month ago, and up until then I'd only heard the name accompanied by the phrase "You have to watch it!" For background's sake, it's a David Lynch thriller that aired in 1990- unfortunately only lasting two seasons (doesn't it seem like the good ones are always cancelled first?) The show revolves around an insane murder in a small town in Washington; and while Audrey Horne (played by Sherilyn Fenn) isn't initially considered a female lead, she most definitely makes her way to center stage throughout the series.
So why do I love her? Because though she is surrounded by solid, yet sometimes questionable, small town 80s fashion, Audrey steps out as one of the most glamorous females I've ever seen on television. With her pencil + circle skirts, saddle shoes, and that beauty mark + red lip combo, she takes the uber feminine staples from the 50s and makes them look like they belong nowhere else than on the body of a sophisticated teen from the late 80s-90s.
Par Example: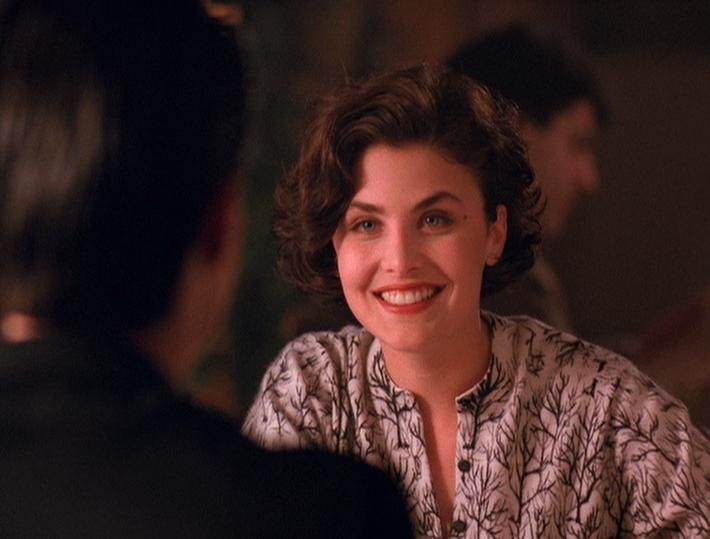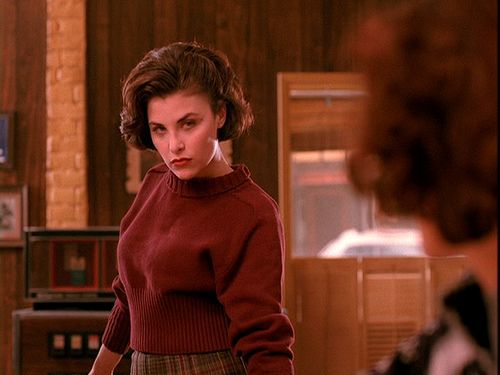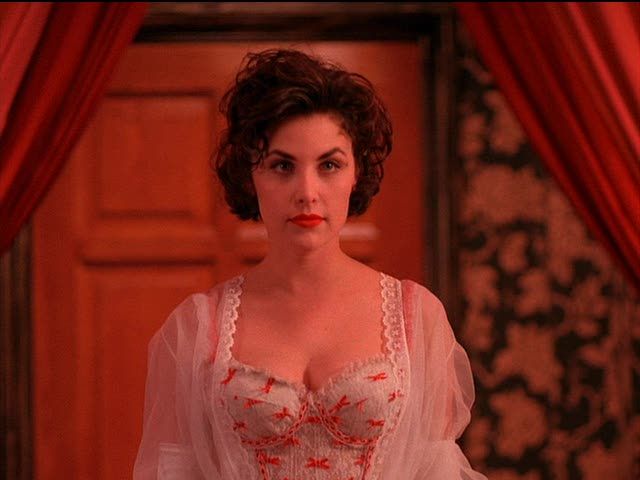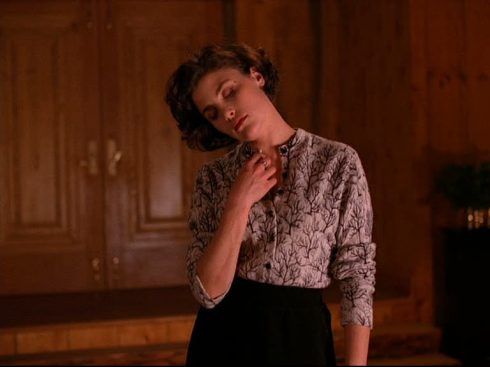 My apologies for the lack of full length images; they were surprisingly difficult to find. But hopefully you get the picture?
There's no doubt that Audrey is quite the lady. If you don't believe me, you can check out this
lookbook
and this
tumblr
; both of which are dedicated to the impeccable taste of our young move-maker. If you get nothing else out of this but the idea that you
need
to watch this show (it's on Netflix!), I'll be a happy camper.