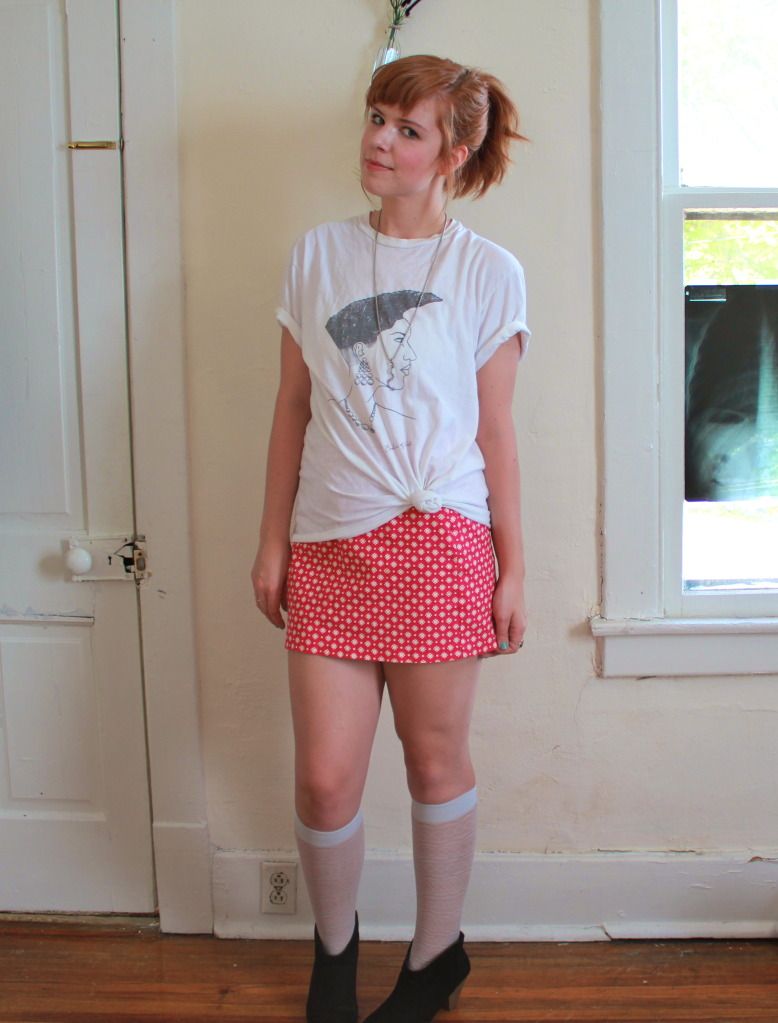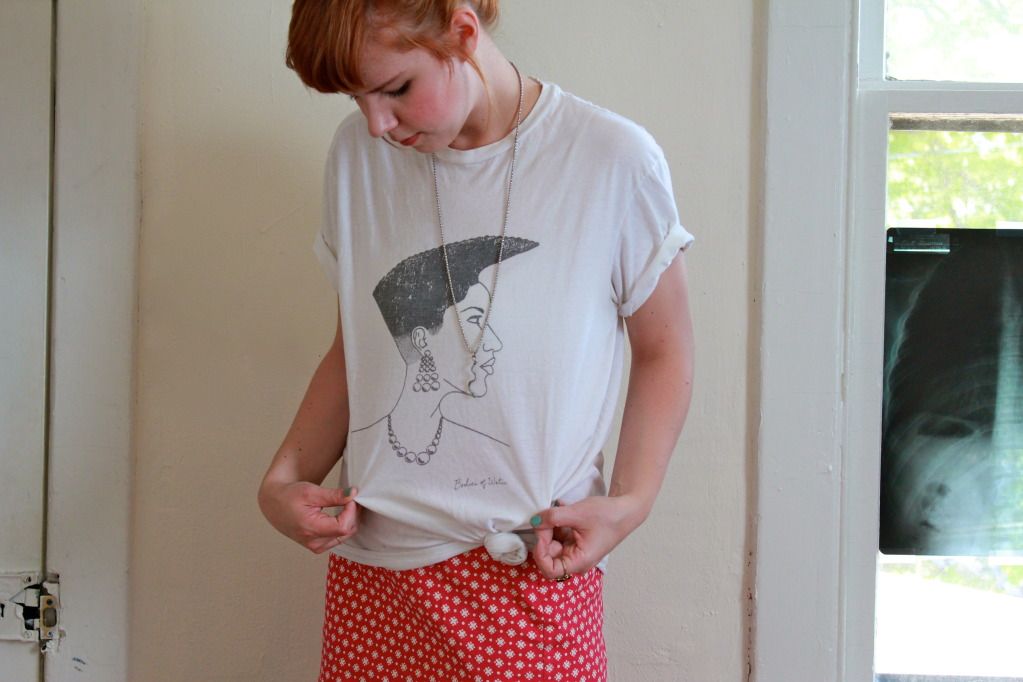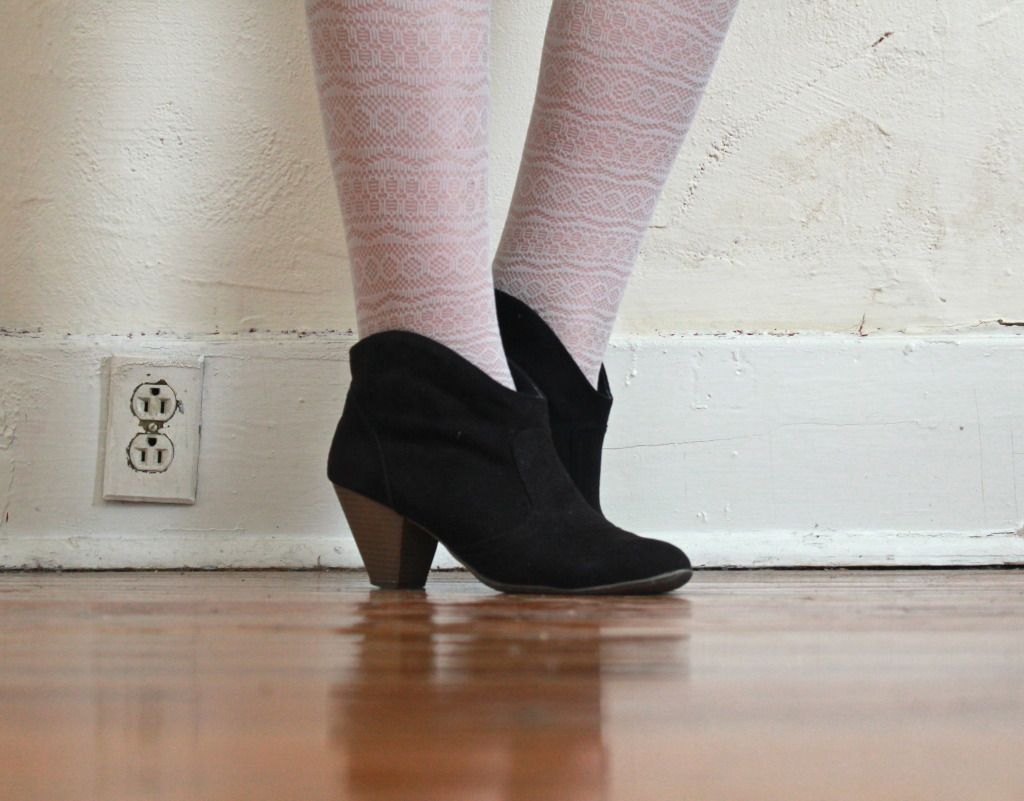 Shirt: Permanently borrowed from Matt; Skirt: Old Navy originally, but I thrifted it; Socks: Target; Booties: Target
I never thought I'd see myself in knee socks and ankle boots. In my head, the combination always seemed a bit off/odd. Maybe something to do with proportions? I'm a very exacting person: I like things to match and be orderly. Symmetry is good, but I can also be very devil-may-care when getting dressed. Well, this is just a paragraph of contradictions. My apologies.
What's new with you guys this week?