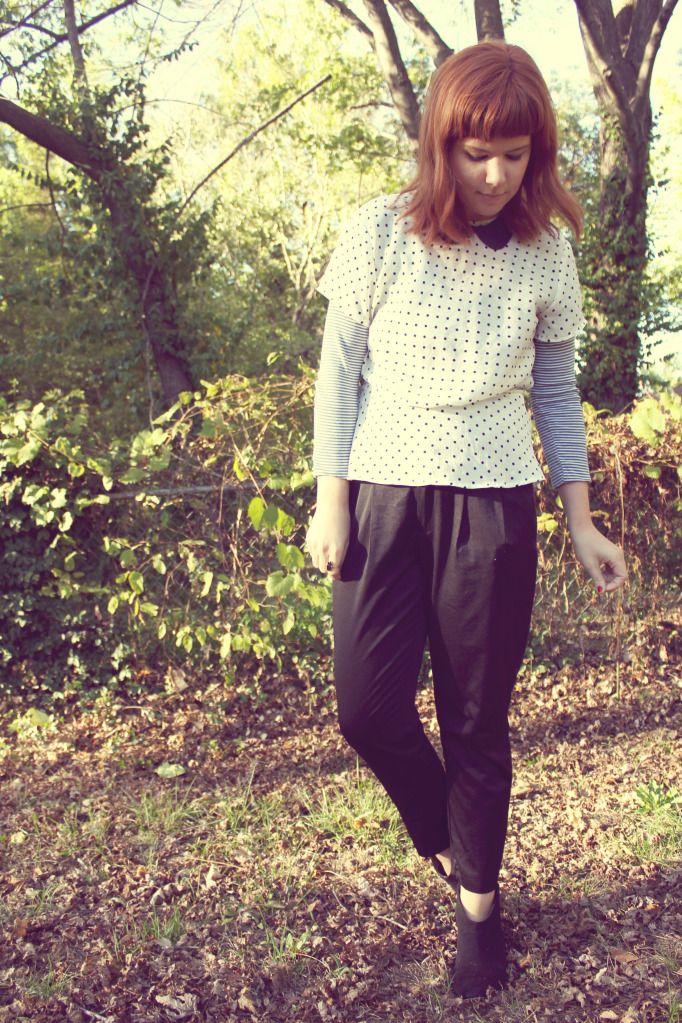 This is what I wore on a particularly chilly Saturday this past weekend. Not to say that the thought of warming my insides with apple cider and not cringing isn't a welcome change from losing half my body weight each day due to humidity, but I must admit, I do feel a bit underprepared; mostly in the pants department.
I have just under one million (and counting) sweaters, but I recently re-discovered, re-acknowledged, re-avoided my lack of pants. This pair is a product of a sale at Gap last year, but they are rather thin and won't prevent goosebumps for much longer. So, you see, I have to go shopping- for survival's sake.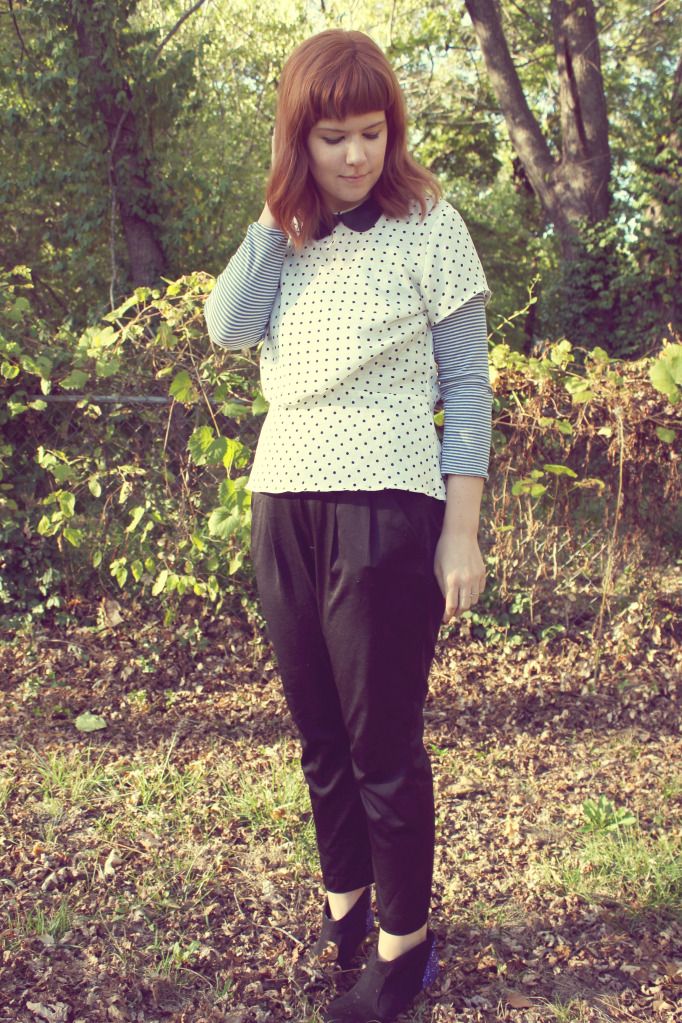 I wonder just when I will tire of mixing stripes and dots. Moreover, I wonder when someone will grab my shoulders and shake me vigorously in an attempt to get me to stop mixing patterns. Whenever I see my mother, I always wonder at which point she will comment on how odd my clothing is, yet we never seem to reach that point. It's a sort of challenge to me now- I'll get her someday.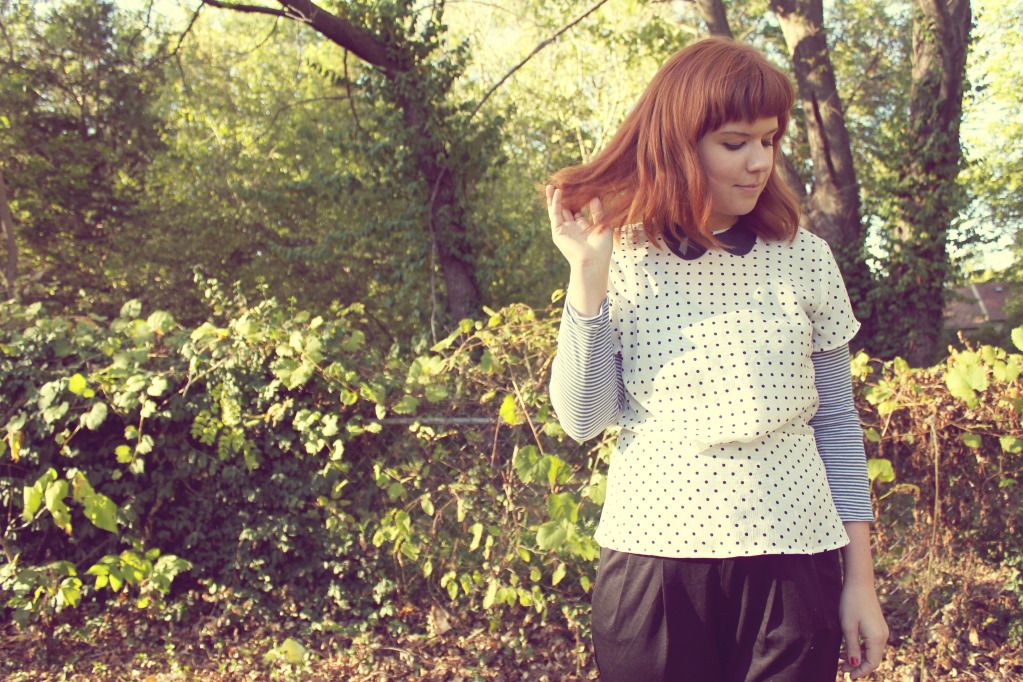 Long sleeve tee: Maurices; Peplum top: Vintage; Pants: Gap; Boots: Target (DIY glitter by me); Collar necklace: another DIY by me
That's it for me, friends. I've got a classic fall/winter recipe to share tomorrow, stop back by!