Whenever I think about holiday desserts (let's be real- when am I not thinking about holiday desserts?), ginger snaps are always at the forefront of my sugar-laden brain. My mom always had them around when I was a kid, and the smell of ginger consistently brings candy canes + santa clause to mind. And though it's not time to string the lights on the tree yet (something else that's always on my mind), it is autumn, which is close enough for me.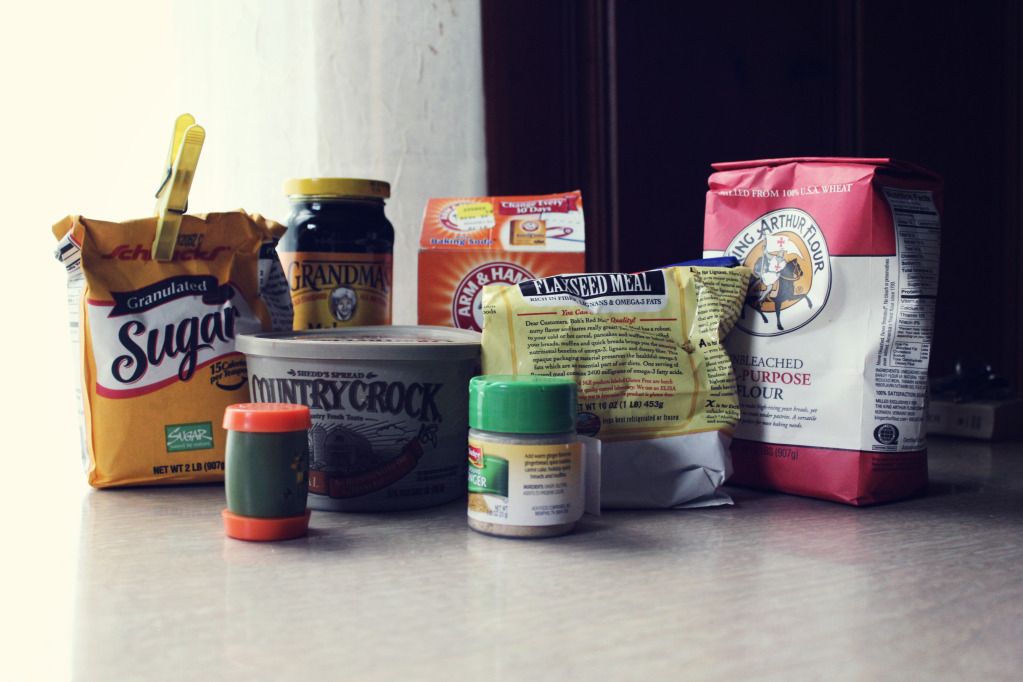 You will need:
-3/4 cup butter or margarine
-1 cup white sugar, 1/2 cup more for decoration at the end
-1 egg OR egg substitute (I used flaxseed meal)
-1/4 cup molasses
-2 cups all purpose flour
-1 Tbsp. ground ginger
-1 tsp. ground cinnamon (not pictured, as I can be very absentminded)
-2 tsp. baking soda
-1/2 tsp. salt
In a large-ish bowl, mix butter/margarine and sugar until creamy.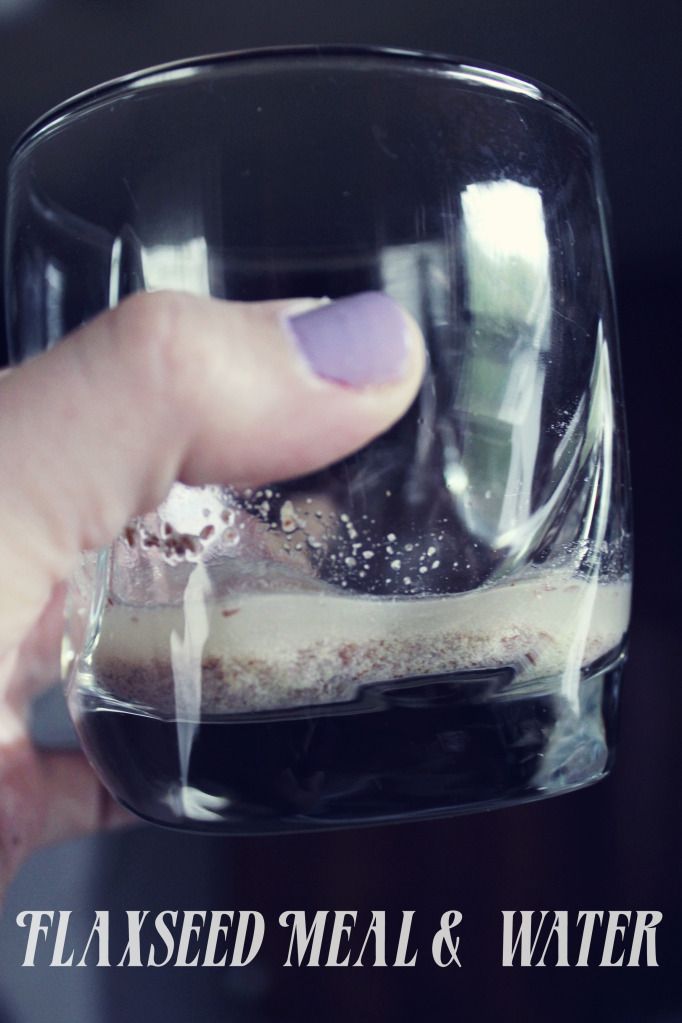 Since I was already using butter, I wanted to cut down on the animal involved-ness of the cookies in some other way, so I used an egg substitute. The directions on the flaxseed meal say to mix 1 Tbsp. meal with 3 Tbsp. water and let sit for 2 minutes.
Add the egg, or "egg," and molasses to the butter + sugar mixture.
Beat the mixture until blended.
Mix the remaining dry ingredients together (except for the decoration sugar) into a medium sized bowl, and stir (not mix) into the molasses mixture.
Roll the dough into balls and dip in the sugar set aside for decoration.
Place on an ever-so-slightly greased baking sheet. Bake at 350 for 8-10 minutes.
Trust me when I say that these babies are even better with a glass of milk. Enjoy!