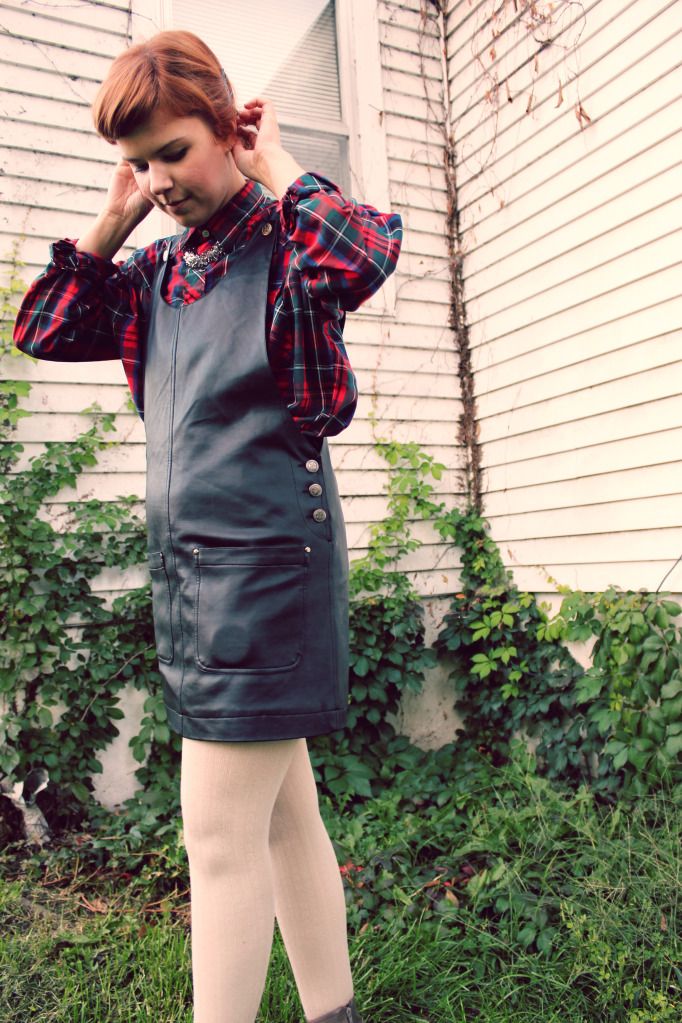 **
This was what was goin' on when Matt and I left for St. Louis last weekend. While my significant other sees this once-in-a-lifetime faux leather jumper and thinks Sweeney Todd/butcher, I think sleek, modern Londonite; Carey Mulligan, perhaps. And what I may be lacking in the pixie cut, gamine physique, Mumford-for-spouse departments, I like to think I make up for in the can-recognize-contemporary-mod-minimalism-and-wear-it-well department. Anyway, I taught him a lesson by stealing his plaid shirt : ).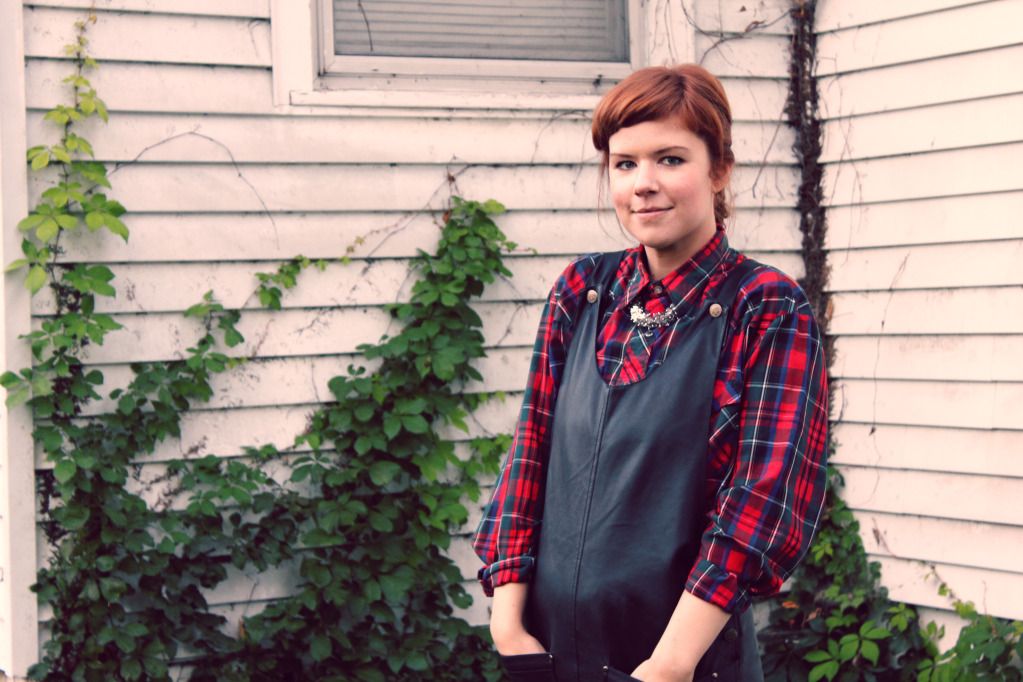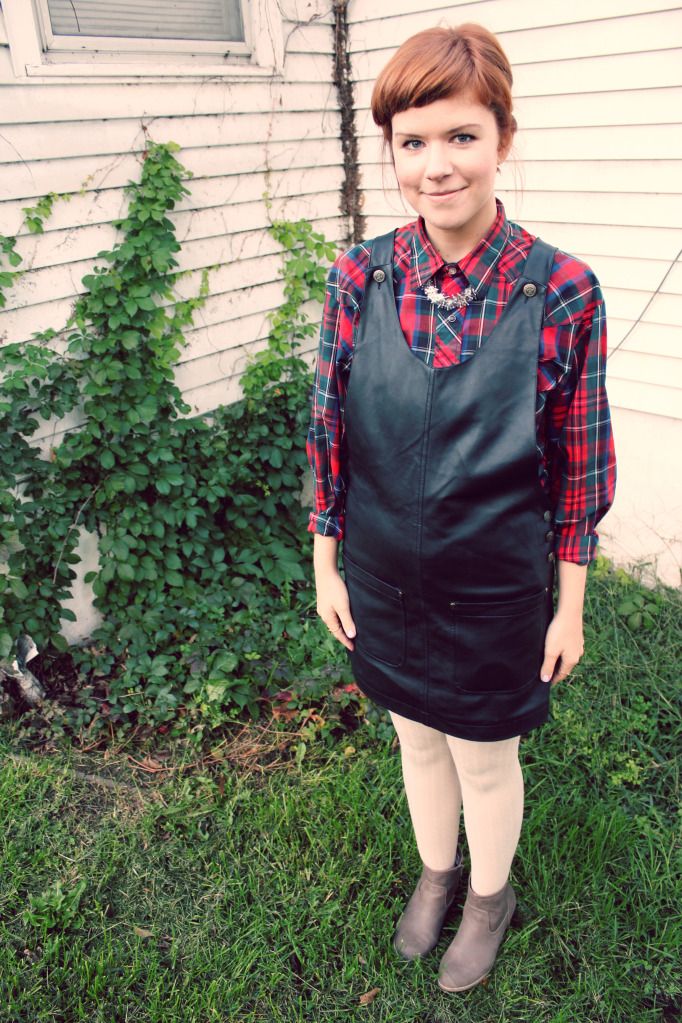 Shirt: Stolen from Matt; Jumper: Vintage; Boots: Old Navy; Tights + Necklace: Target
Also, this hair was inspired by
this
hair, and I
will
be making more.
Thanks for reading! See you tomorrow!
**-- That circle in my pocket is not chewing tobacco, but rather the cap to my camera's lens. JSYK.