This shirt is one of two found by Matt and I at Goodwill last weekend, both in our respective sizes, both now part of our Halloween costumes. We took this benevolent gift from the universe as a sign, and we're running with it. Though it will be well done and at least somewhat amusing, we're keeping it low-ish key for Halloween this year, as I plan on going full force with a birthday costume party come December-- inspired by one of my favorite classic novels. More on that in the coming months : )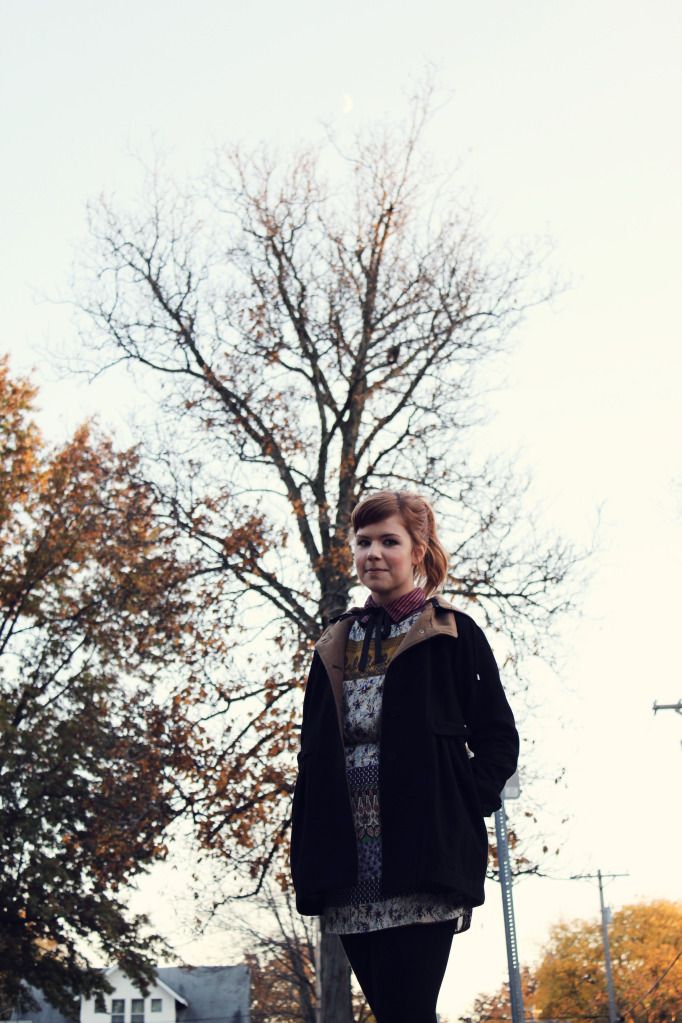 Shirt: Thrifted; Dress: ; Booties: Old Navy (recent); Tights: Target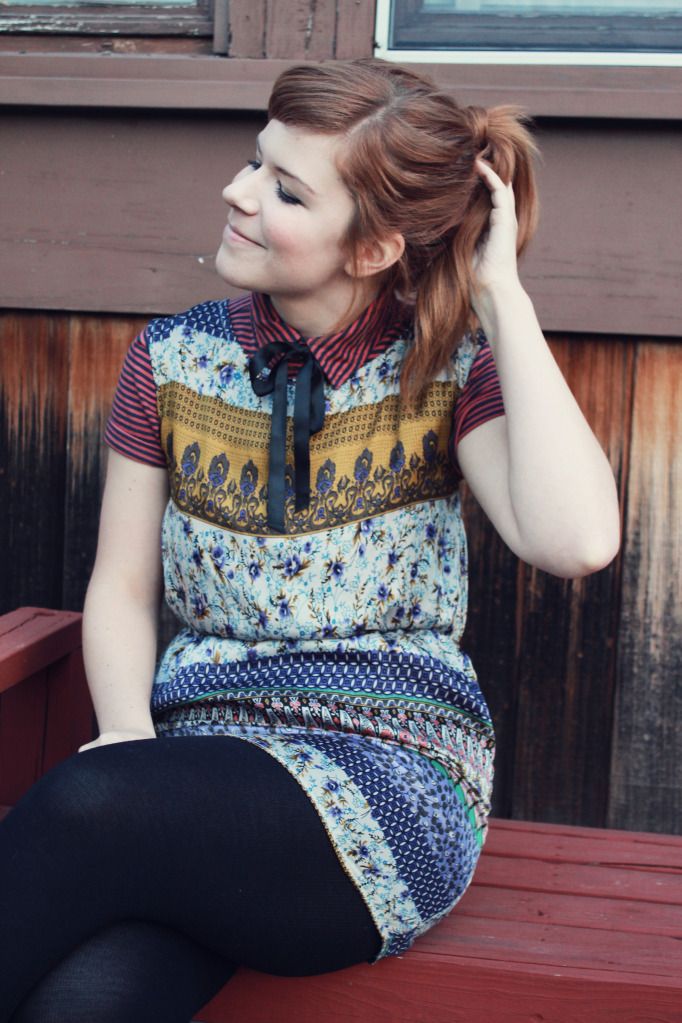 Always hair touching.
This preschool right by our house is one of my favorite places to take photos. I wanted to include some of the kids' window art (the butterfly in the top right corner) and though it didn't work exactly as planned, I thought it was appropriate enough considering my own intricate, multicolored likeness in this outfit.
Regularly enough, Matt snaps my photos as he's on the edge of teetering over (he's typically crouched down in a squat formation when this happens), and almost always falls. So I laugh at him. I have a hunch he does this on purpose occasionally, because he knows it brings me joy : ).
Happy Monday, friends! Have a great week!