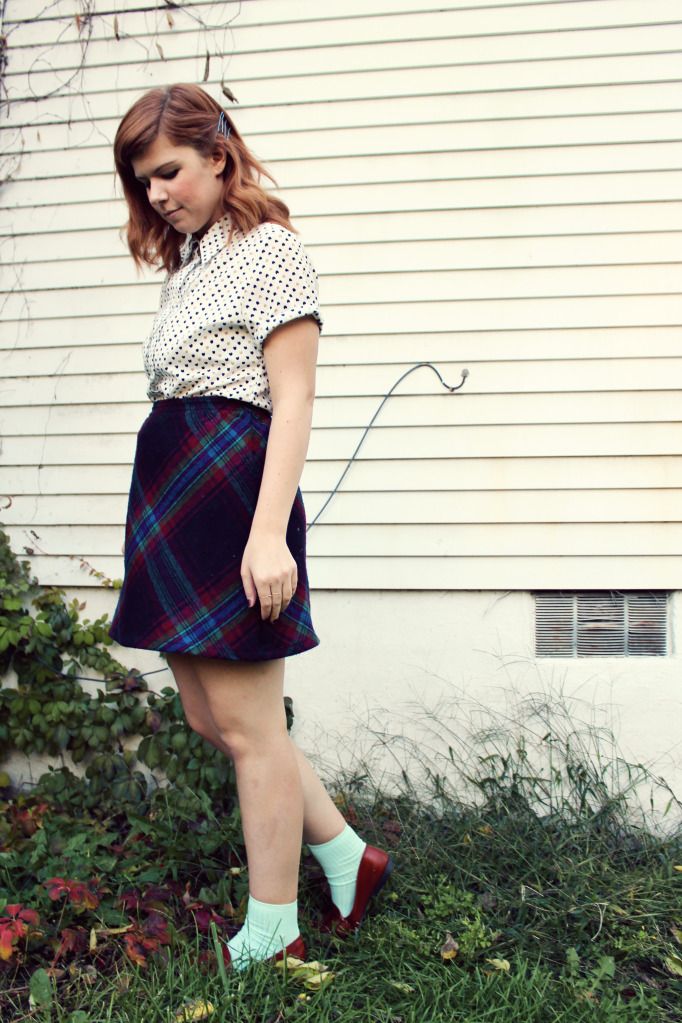 I'm gonna make a statement and say that this is definitely the most retro outfit I've ever worn. The 70s collar, the palette of the plaid, the socks + loafers combo; each piece adds a vintage touch to any outfit on its own, but together, they transport the wearer back to 1955 in a flash. Just pack my lunch and call me Susie!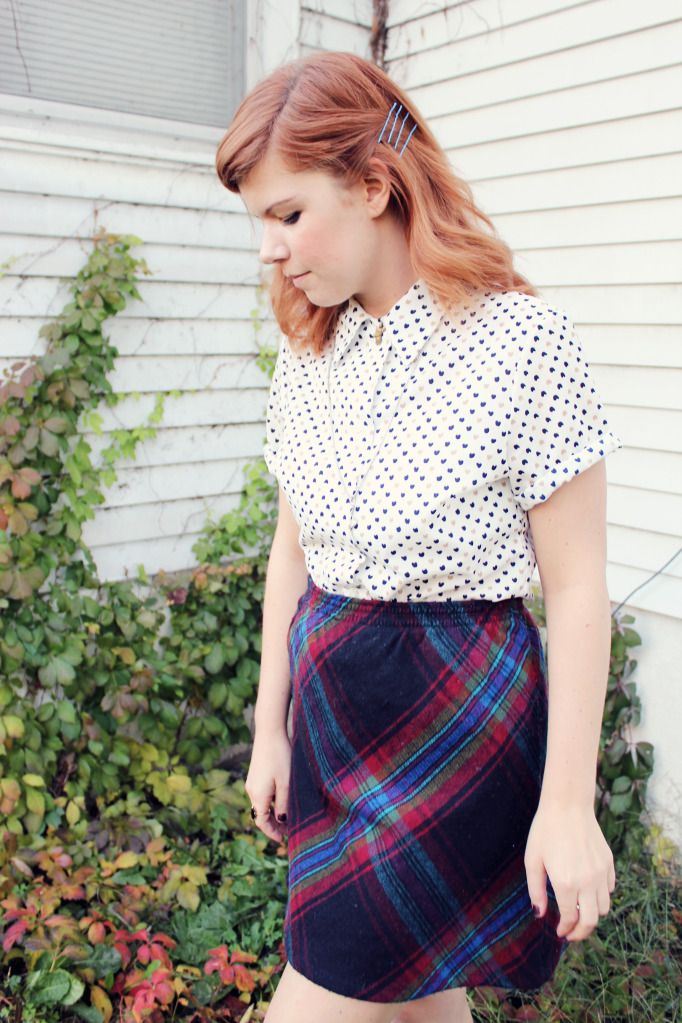 Matt found this skirt for me last year while he was being a good sport at a
vintage shop in Nashville
. I felt warm and fuzzy then because he was able to pin down my style(s) so well, and I get the same feeling whenever I wear it now because of all the warm experiences I've had in that city that are tied up in this skirt. It's really great when an obsession can double as a memory book. Fuel to the fire, y'all! : )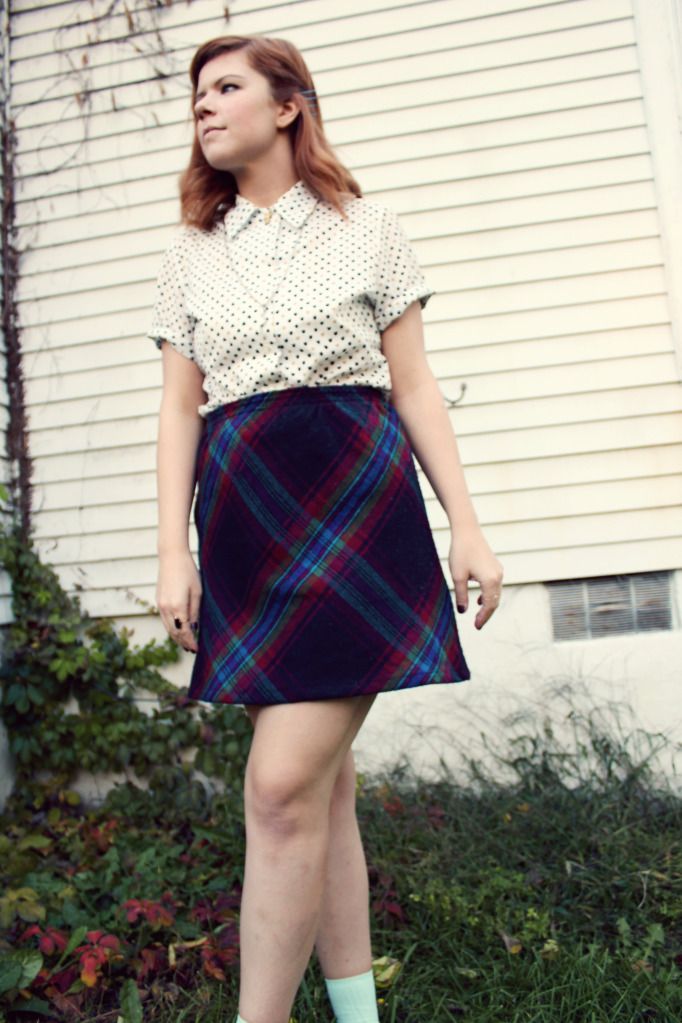 Shirt: Thrifted; Skirt: Local Honey; Loafers: Thrifted; Socks: Target
I'm not sure what's going to be happening around here this weekend, but I know I'm going to relax! See you all Monday!