This kitchen venture is inspired by a treat brought to the preschool where I work for a child's birthday. Instead of bringing cupcakes or candy, this parent brought chocolate zucchini bread for the kids- and they loved it (so did I)! The goal was to make a vegan version of the birthday treat, but I forgot to add the cocoa powder until it was too late (oops). Oh well, the holidays are approaching and there's plenty of time for chocolate : ).
Add to the grocery list:
-- 6 Tbsp. flax seeds
-- 1/2 cup warm water
-- 2 cups light brown sugar
-- 1/2 cup oil (I used olive)
-- 1/2 cup unsweetened apple sauce
-- 1 tsp. vanilla extract
-- 2 1/2 cups grated zucchini
-- 1 carrot, grated
-- 1 cup raisins
-- 1 cup chopped walnuts
-- 1 cup whole wheat flour
-- 2 cups all purpose flour
-- 1 Tbsp. baking powder
-- 1/2 teaspoon baking soda
-- 1 Tbsp. cinnamon
-- 2 tsp. nutmeg
-- 1 tsp. salt
-- 2 loaf pans
To prep:
Grate zucchini and carrot, chop walnuts if not done already.


1. Mix flax seeds, warm water, sugar, oil, applesauce, and vanilla.
2. Beat well.
3. Stir in grated zucchini.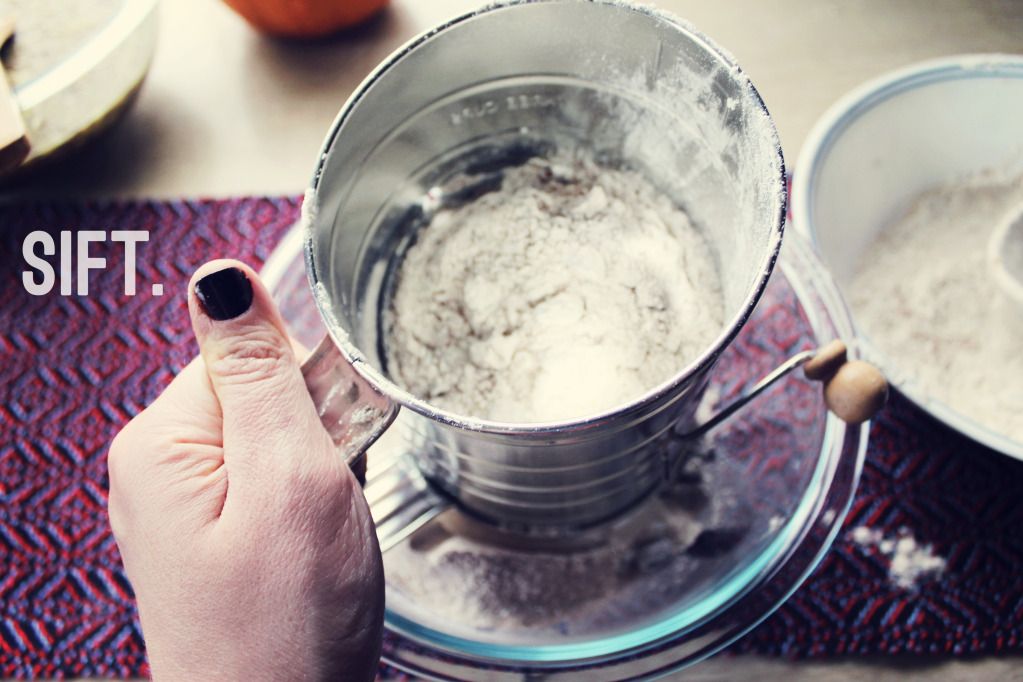 4. Grab a new bowl, sift remaining dry ingredients together. No sifter? Use a strainer.
5. Add dry ingredients to wet.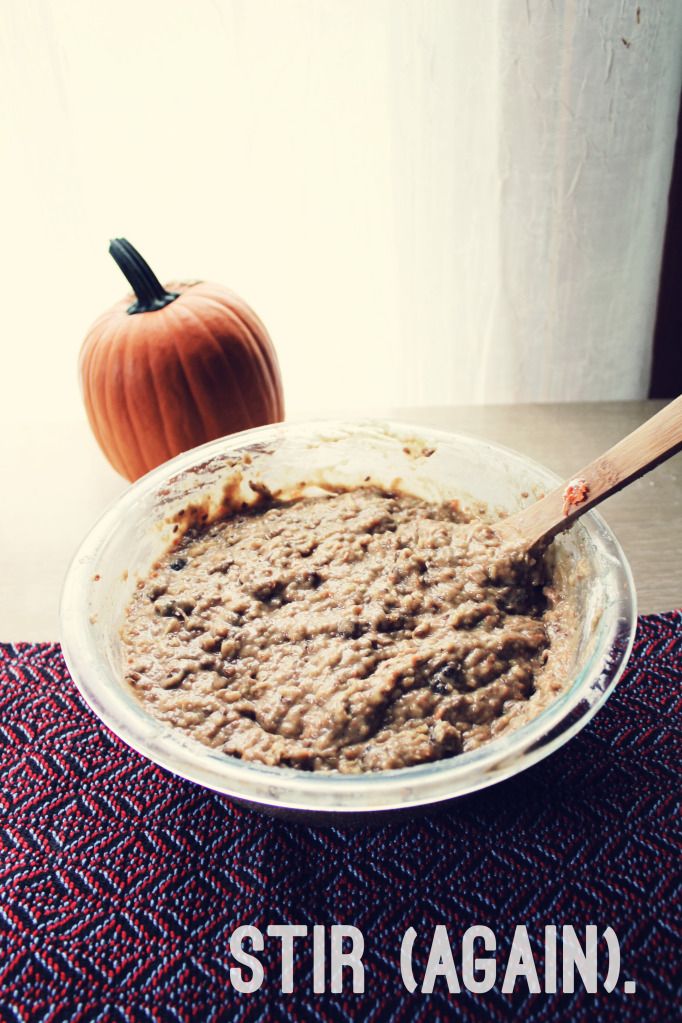 6. Stir until dry ingredients are wet. Add carrot.
7. Split batter between two greased loaf pans. Bake at 350 for 50-55 minutes.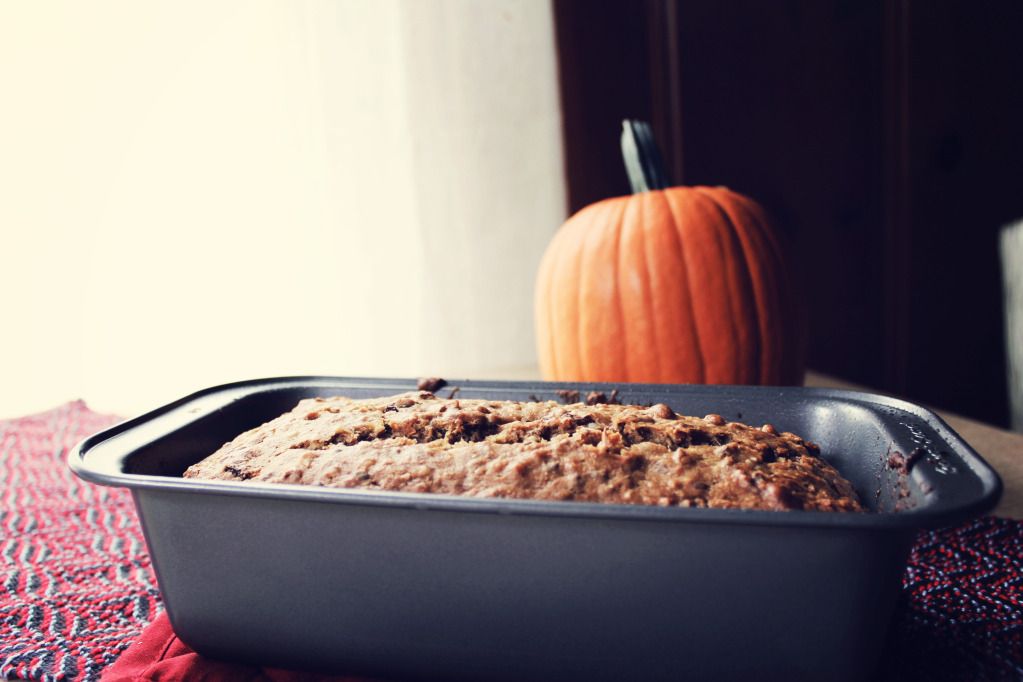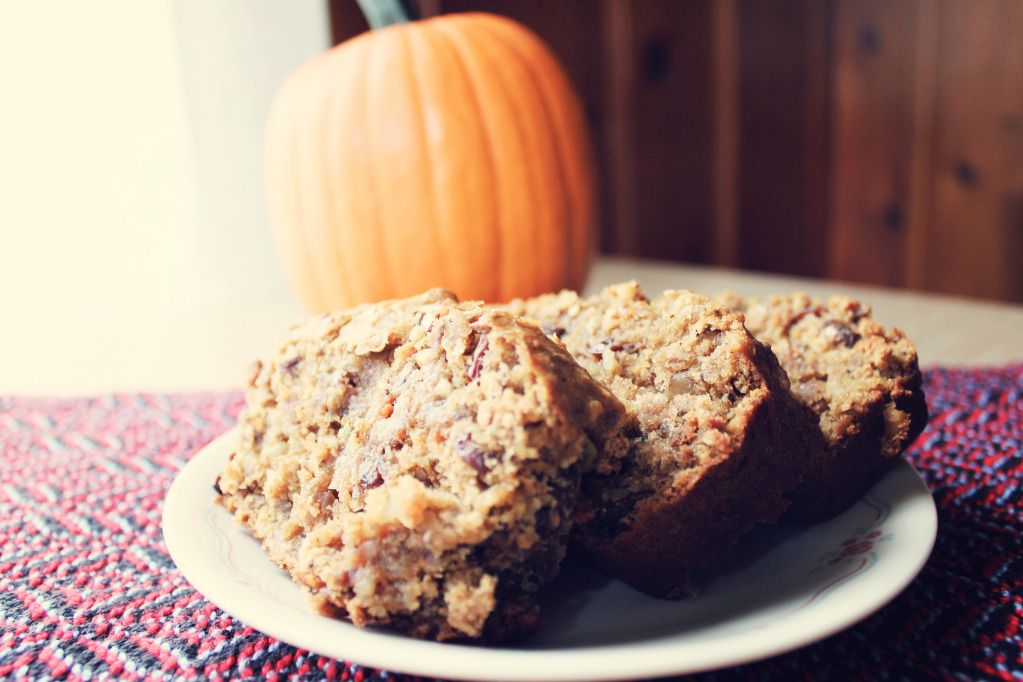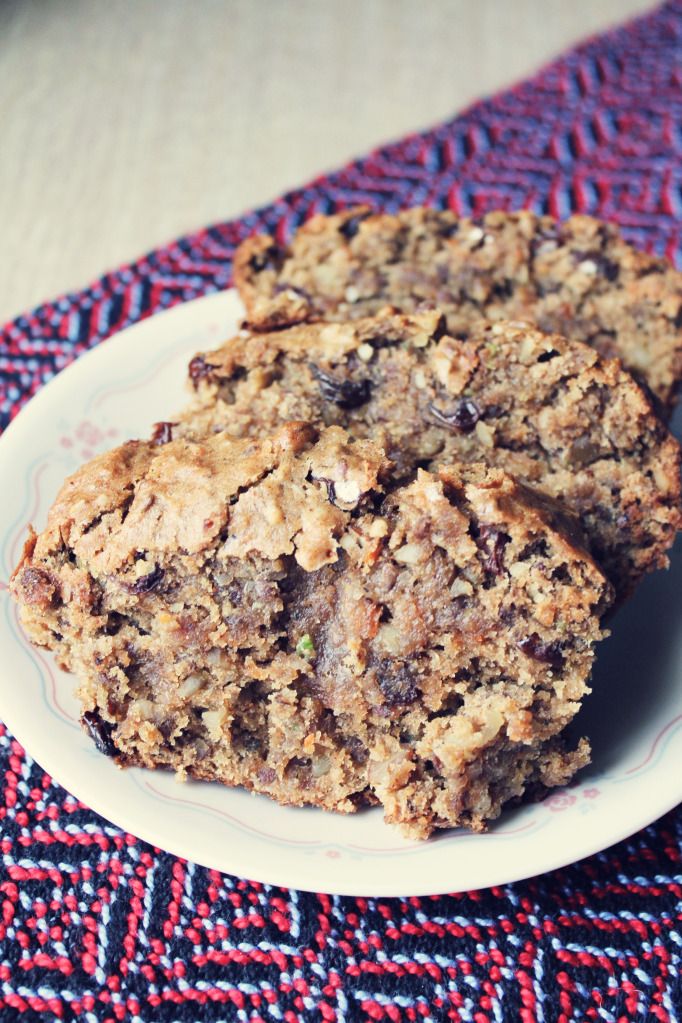 Slice thickly, spread some jam, and enjoy with a glass of milk or apple cider!