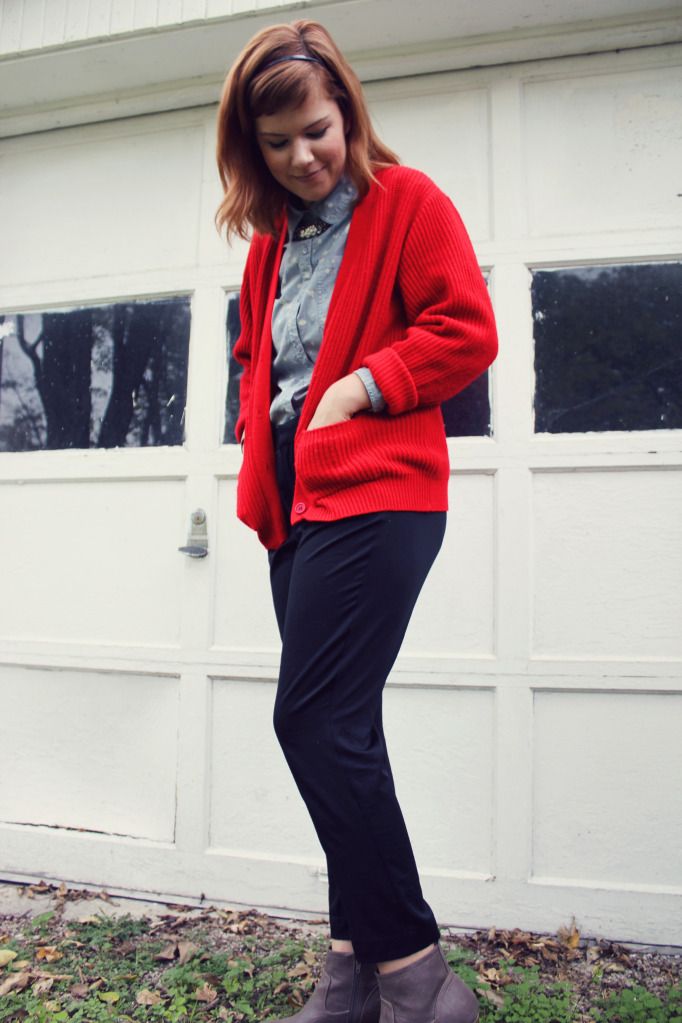 Boy, was it miserably rainy and cozy last weekend. Obviously, that calls for boots, a big, comfy cardigan, and hot chocolate; not chilling/soaking oneself to the bone with essentially nothing but a grocery bag covering your body in the midst of 70,000 people all in the name of a football game, like the rest of my college town seems to think. Ah well, that's dedication for you. Though I have some, I tend to toss it in the direction of thrifting, vintage hunting, and breakfast foods rather than the end zone, but to each his own : ).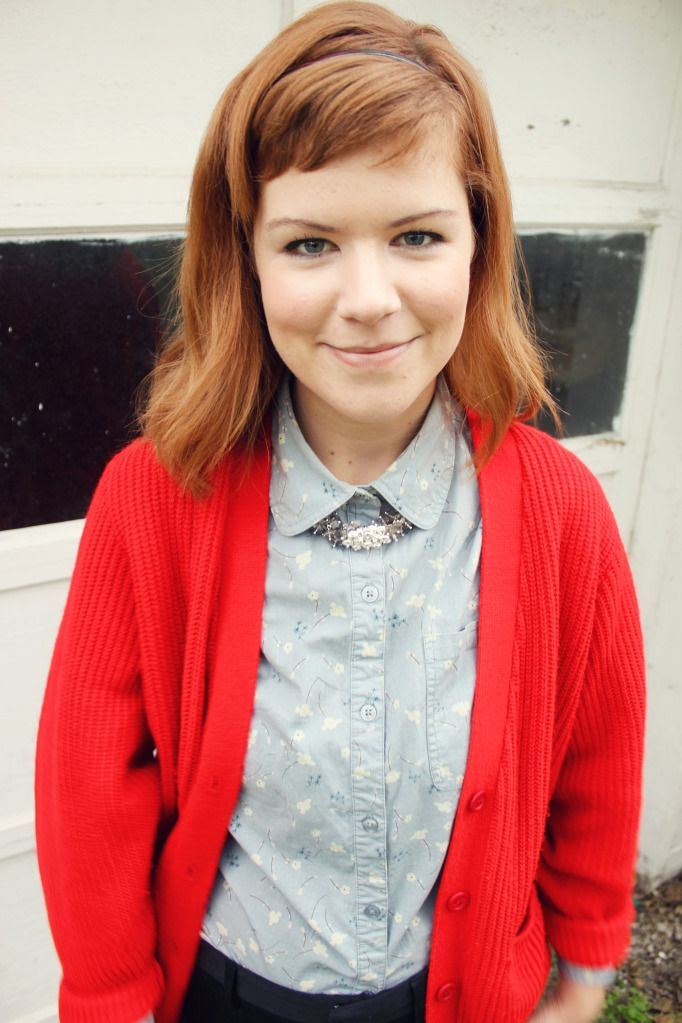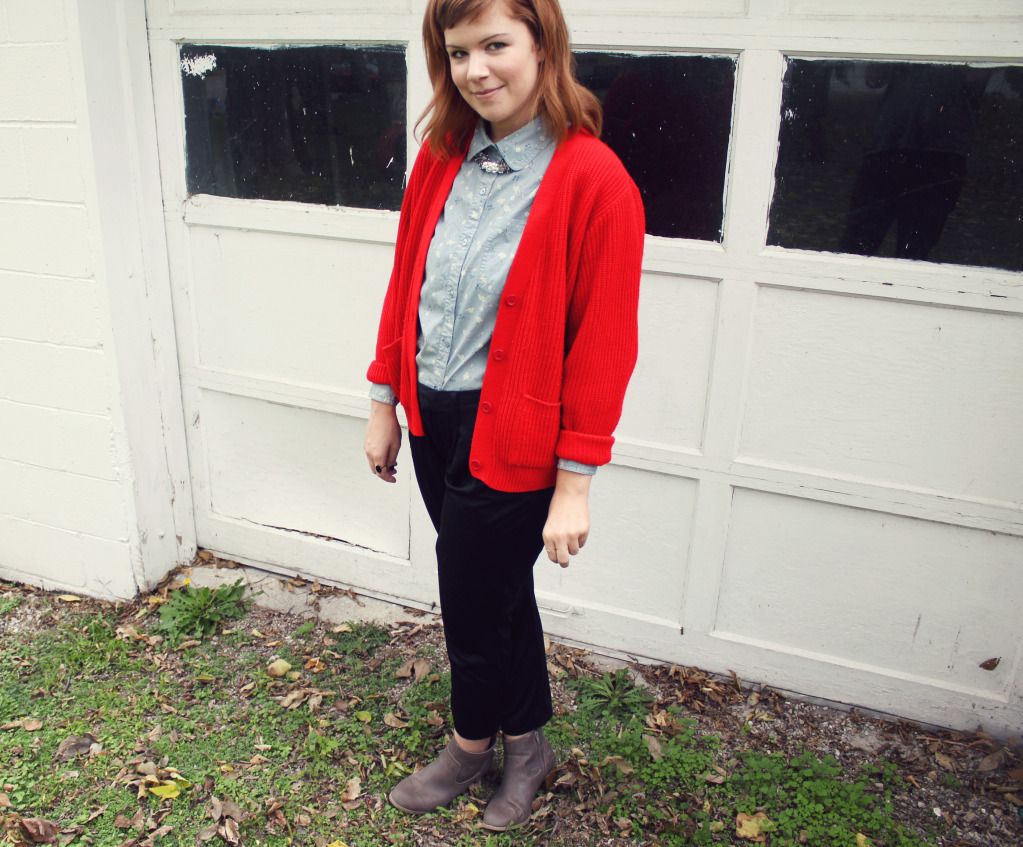 Shirt: Thrifted; Sweater: Vintage; Pants: Gap; Boots: Old Navy (recent!); Necklace: Target
I made something delicious last weekend, and I'm sharing the recipe tomorrow-- stop back by!