Remember yesterday when I said I had a special post lined up for today? My friend Marlen (also known as the queen of layering) has agreed to deliver some expert advice on transitioning summer pieces to fall. Class in session!
Hello all! My name is Marlen (like the Monroe and not the fish) and I blog over at Messages on a Napkin. Seeing how the cooler weather is barging in on us and we're not ready to put away our meadow dresses or sparkly tops, Leah and I thought it would be fun to show you how we like to transition our summer pieces into fall.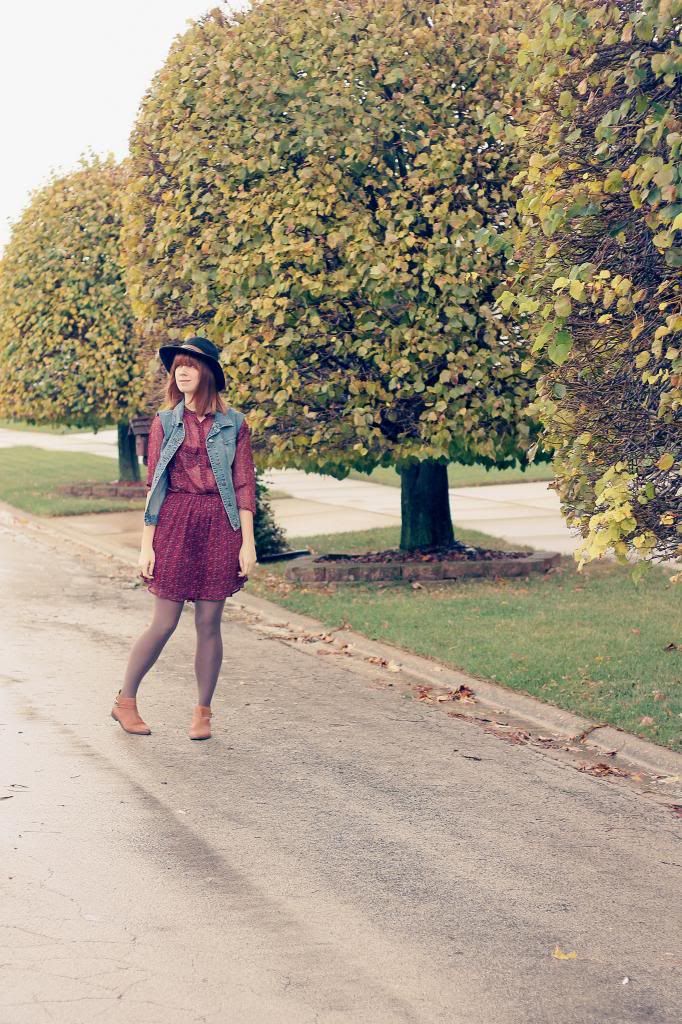 The dress I chose is one of my summer favorites- it's everything a dress should be. Its skirt flounces in breezes, it's kissed with flowers, and turns sheer in warm summer sunlight. Which is the polar opposite of what you'd want when leaves are falling and crunching under your boots. So to stretch some more time out of it, I added some trusty layers.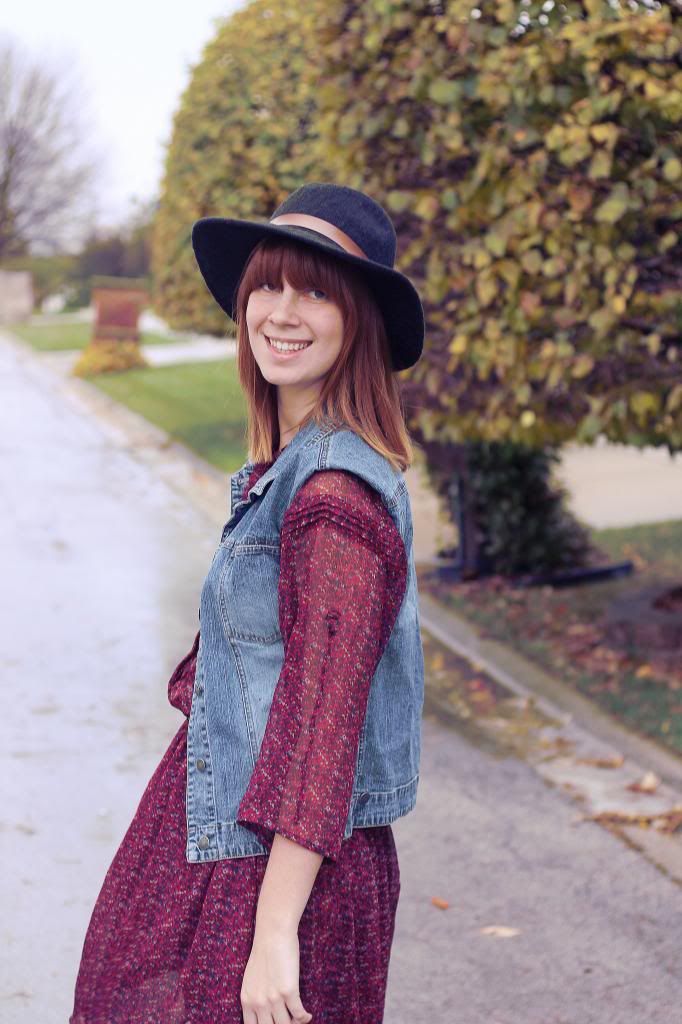 A dark floppy hat will shield crisp winds, a baggy, over-sized vest adds some heavy layers, and tights with booties add those fall touches.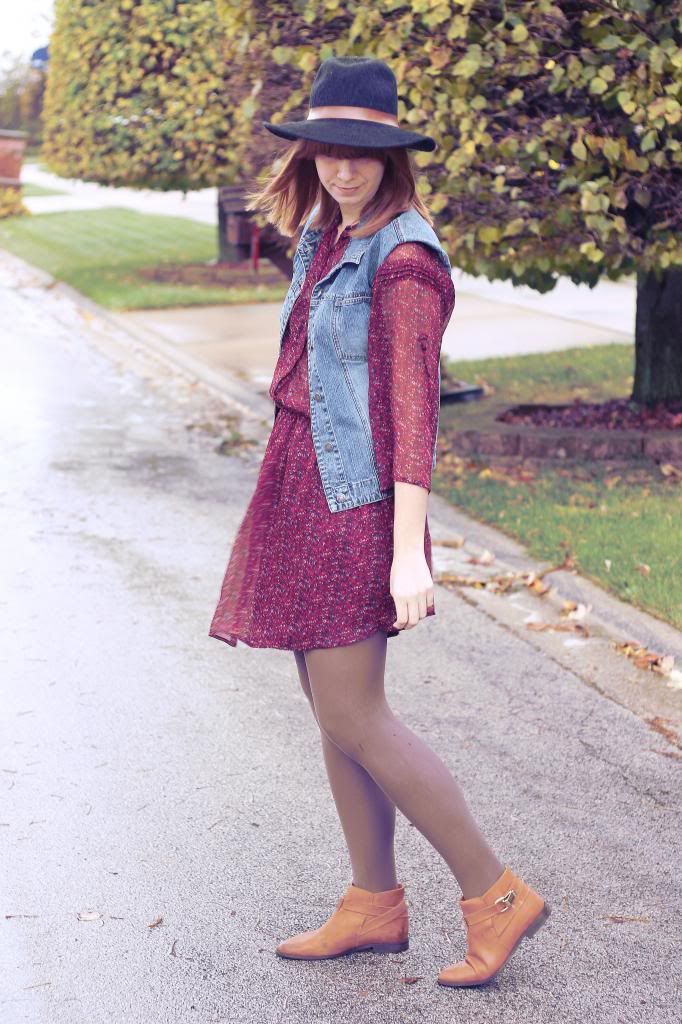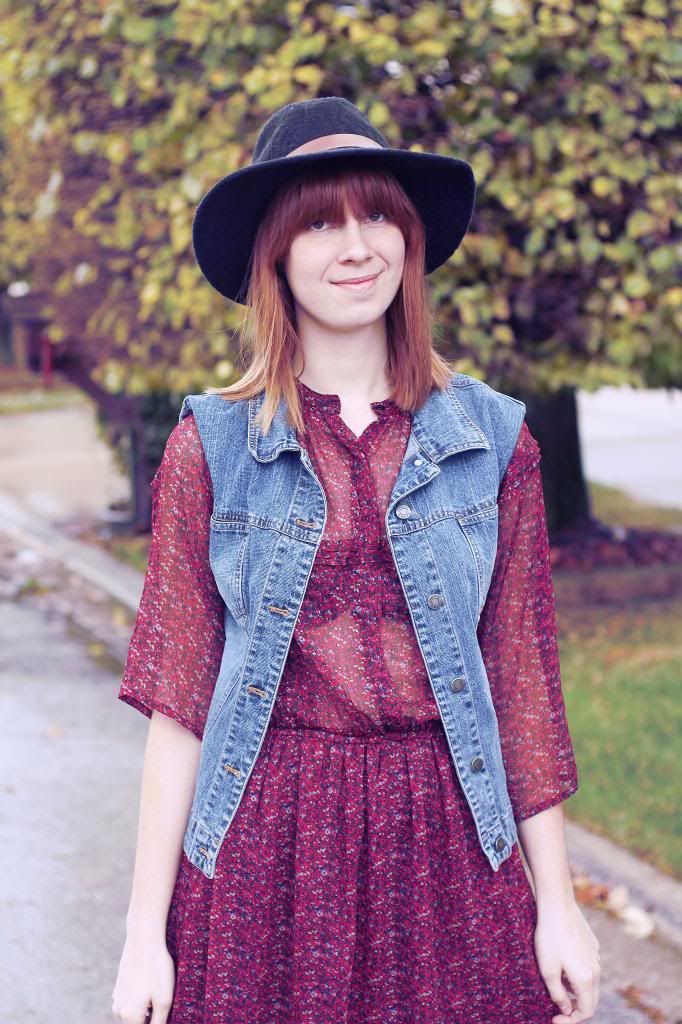 And
just
like that you have some more quality time with your summer favorites! Hope this gave you some ideas ;)
Thanks so much Marlen! Everyone go visit her and tell her how clever she is/gorgeous her photos are! : )