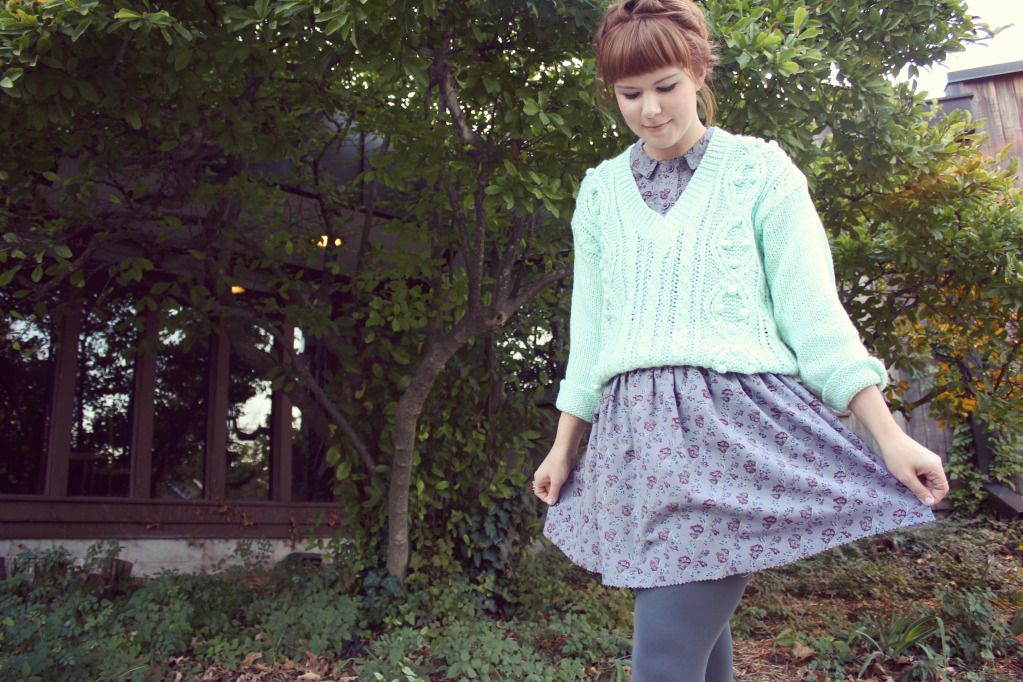 Here is my first attempt at a braid crown and my first (of many, many to come) pairing involving this mint sweater. Though one endeavor produced messy, unkempt results, the other, though equally as slouchy, yielded warmth, a pleasing palette to the eye, and thoughts of ice cream-- all things that will receive two thumbs up from yours truly (though realistically, one thumb is around a spoon and the other holds the bowl of ice cream now consuming my mind).
Tho thathy. I get impatient sometimes.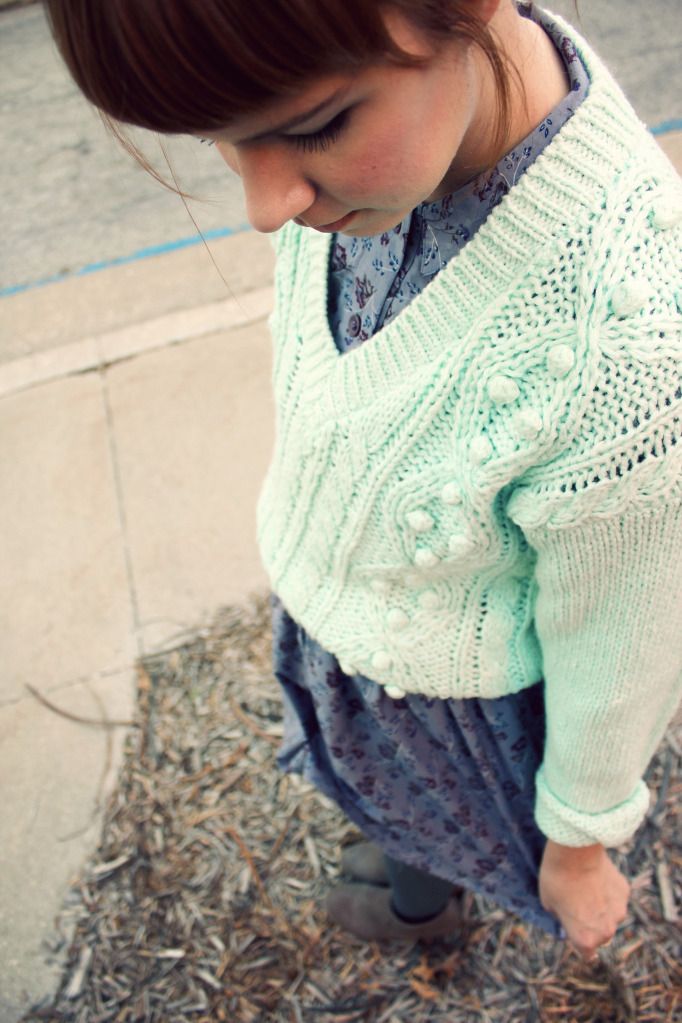 Dress: Thrifted; Sweater: Thrifted; Shoes: Old Navy; Tights: Target
Happy Monday everybody! Tune in tomorrow for a special guest post!