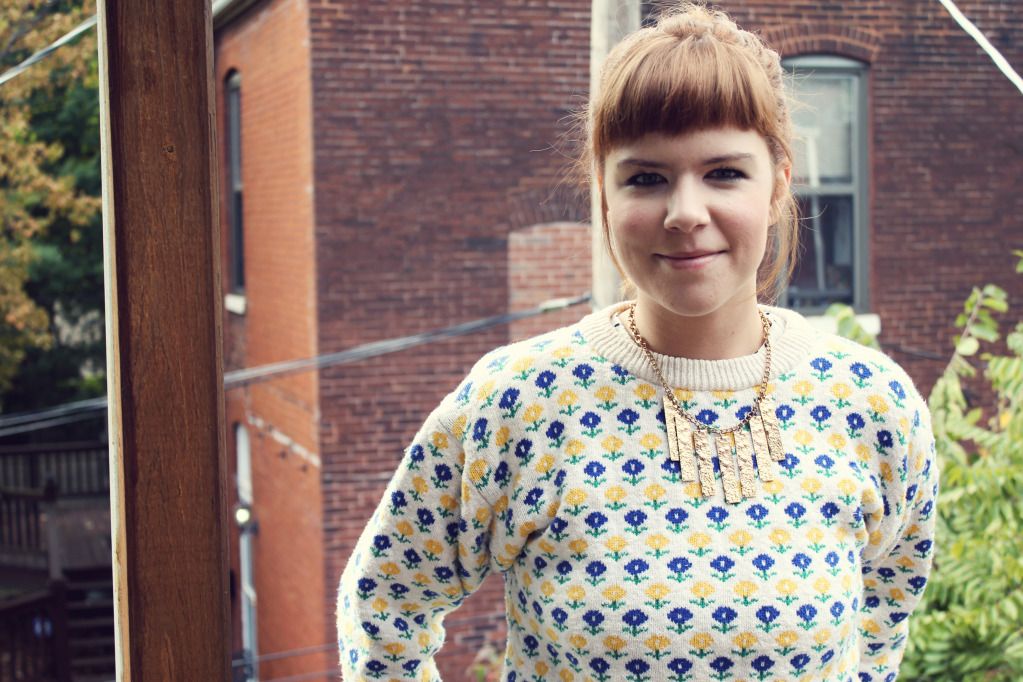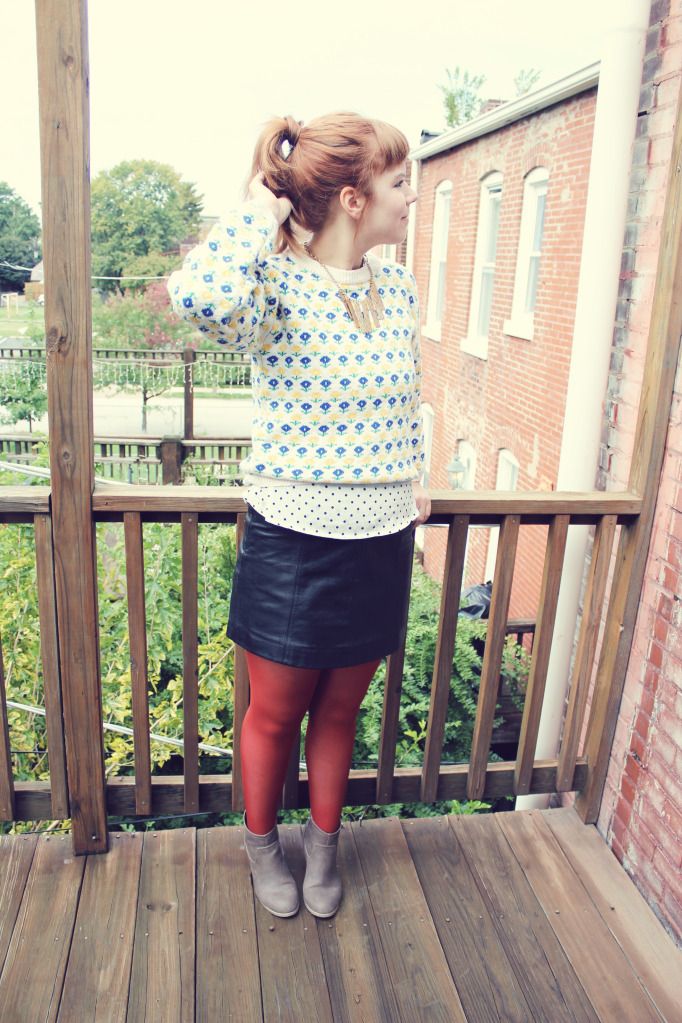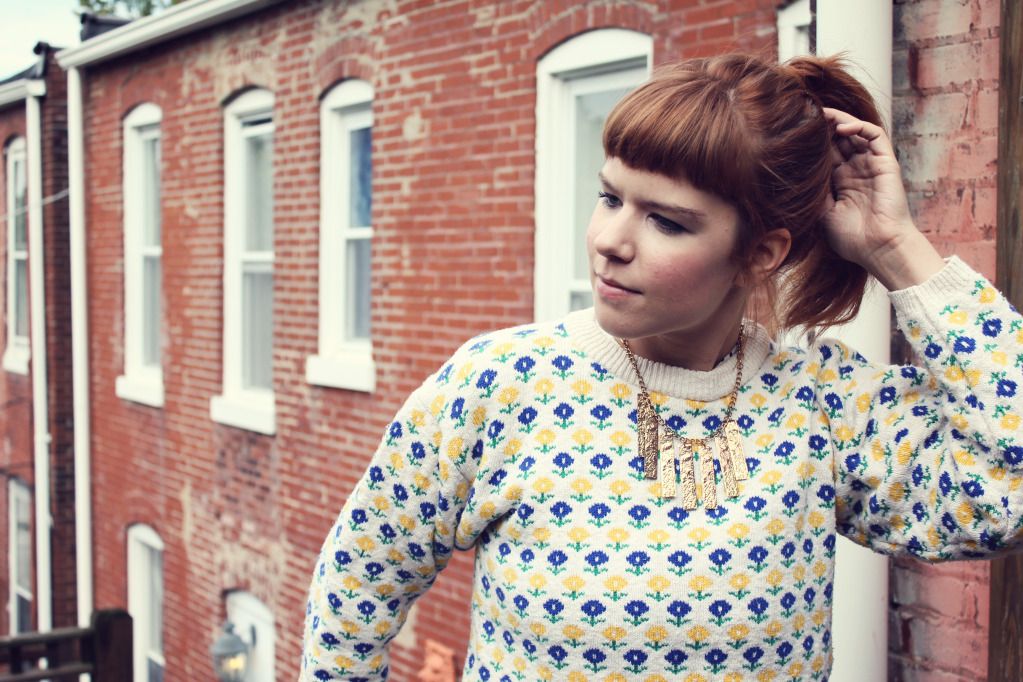 Shirt: Vintage; Sweater: Vintage; Skirt: Vintage; Shoes: Old Navy; Tights + Necklace: Target
This is what I wore while traipsing around St. Louis with Matt and our friend Kevin, the day of the Louis C.K. show. I'm getting all-too-much wear out of these pumpkin-hued tights, and, thanks to the Midwest's denial of autumn and expedition of winter, they've been the top layer of several nylon films I get to peel off at the end of the day. What's with that, anyway? Mother nature can be so cruel.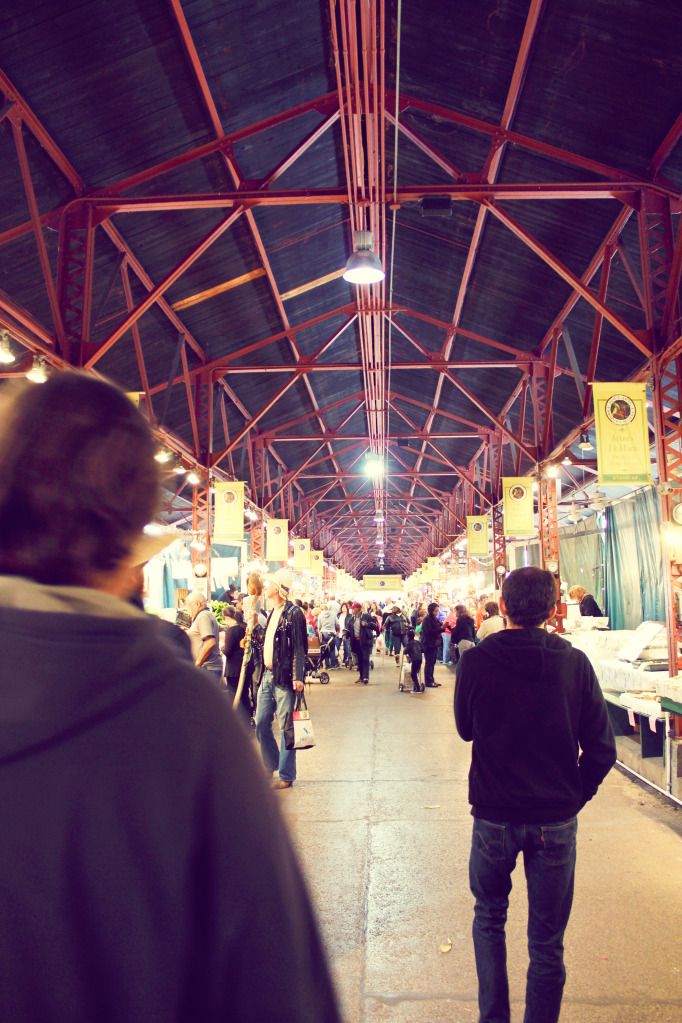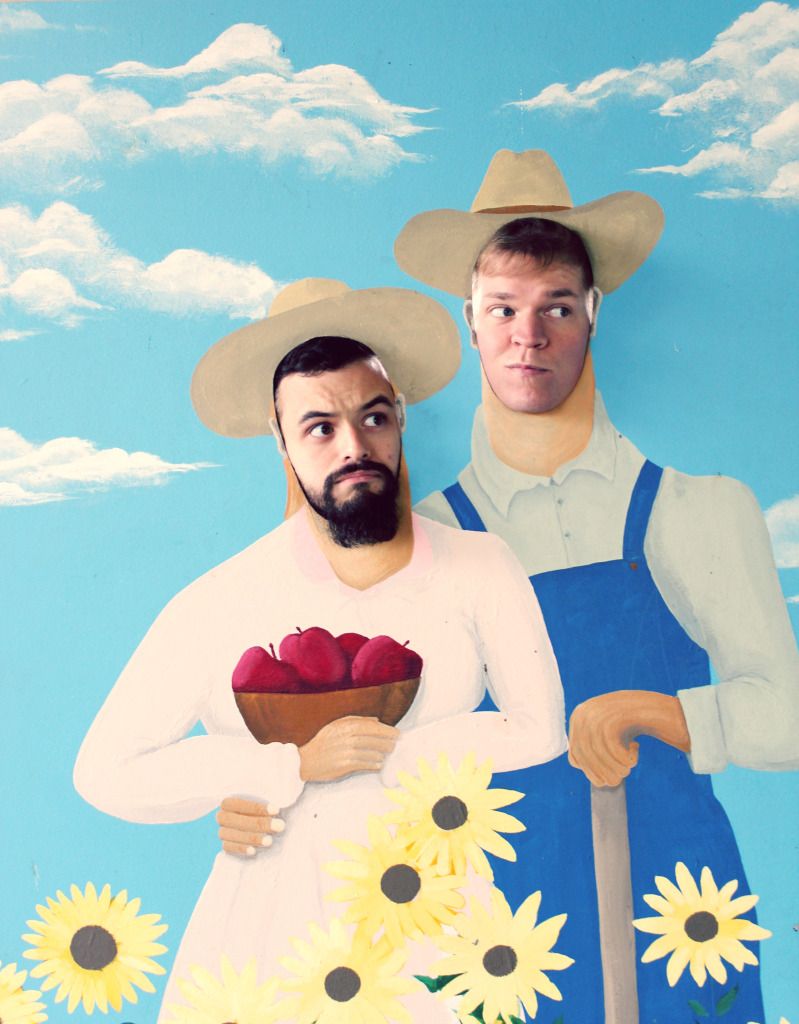 What hams. R-L: Matt, Kevin.
After brunch, we ventured out to the Soulard Farmer's Market, where they sell...
everything.
I'm not joking. Matt and I purchased several large area rugs for our apartment, and enjoyed hot apple cider with rum/ sangria
at the same place.
Not to mention, the produce is re-dic cheap. We thought about loading up on avocados and strawberries, but decided we'd rather just explore. If you're ever in the STL area Wednesday-Saturday, I highly recommend you check it out-- it's year-round!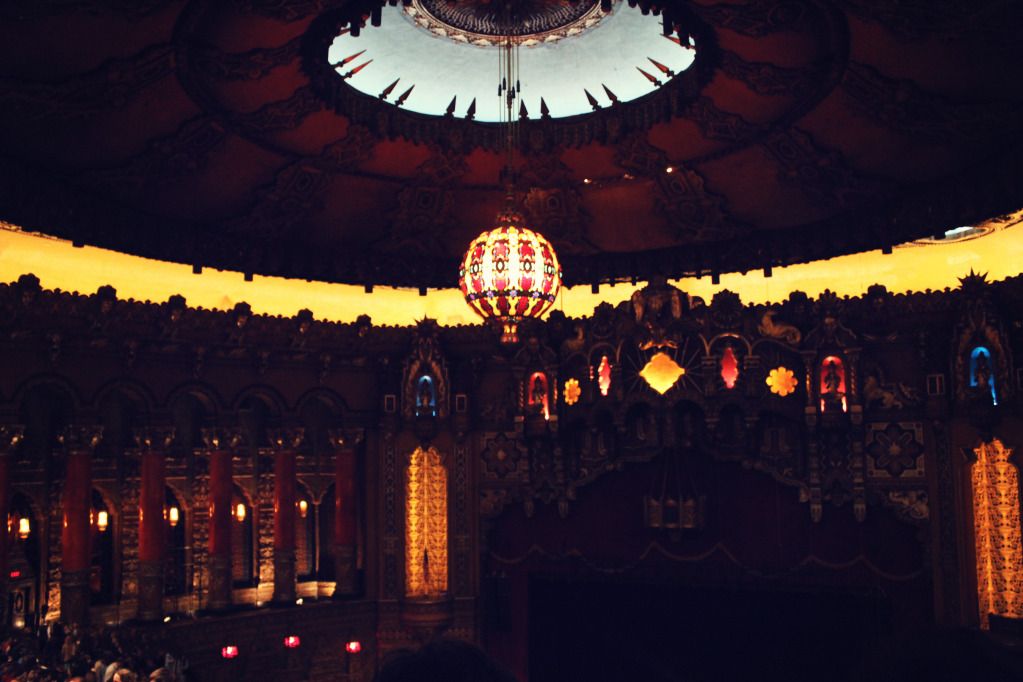 And finally, I was able to snap some photos of the insanely gorgeous Fox Theatre before the lights went down. I think the fact that my jaw re-drops every time I enter this place should be a clear enough indication of its beauty. Again, if you're ever in the area...go ahead and drop the ~$100 to see a play here : ).
Have a great weekend, everyone! I'll see you all Monday!