Hey friends! Today I've got a guest post from Lindsey of
Hello, Mr. Rabbit
for you! SInce we are both currently experiencing a Missouri autumn, we thought it would be fun to for her to share a favorite fall activity of hers that's unique to the Show-Me state (while wearing a favorite fall-inspired outfit, of course).
Hello readers of We Live Upstairs! I am so lucky to be doing this guest post on Leah's darling blog. The crazy news is that we are both from the great state of Missouri (and actually just a few hours apart!). We both decided our guest posts on each other's blogs would have to do with the fall season, and when fall comes to my mind I think of a festival I have been going to for years... Missouri Town, 1855. This little, historical village is located in Lee's Summit and it is such a festive place to start the season off right.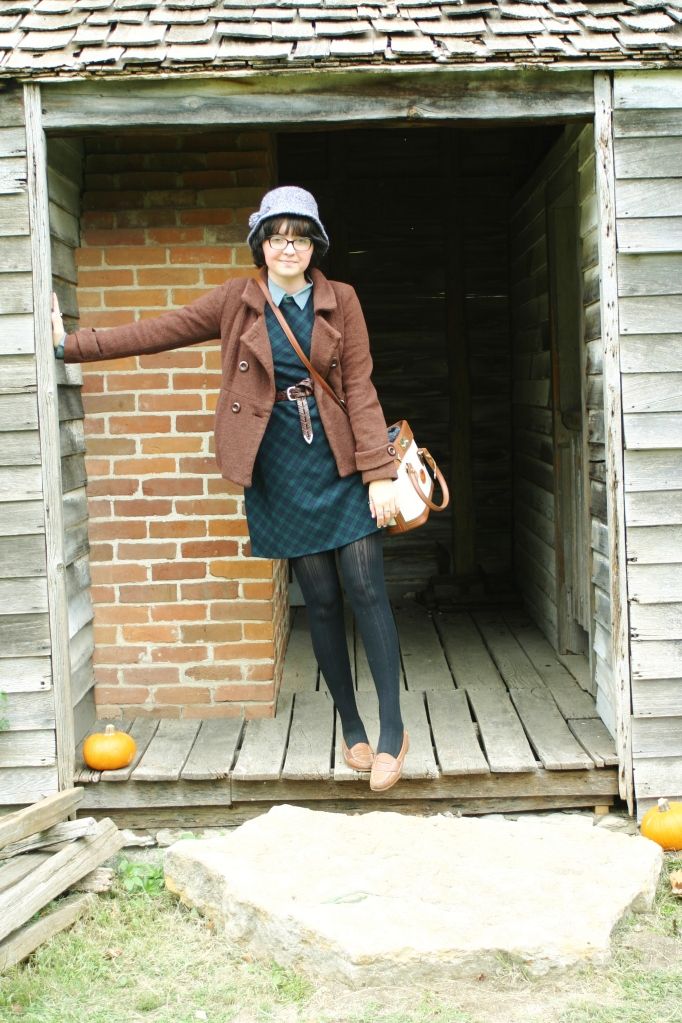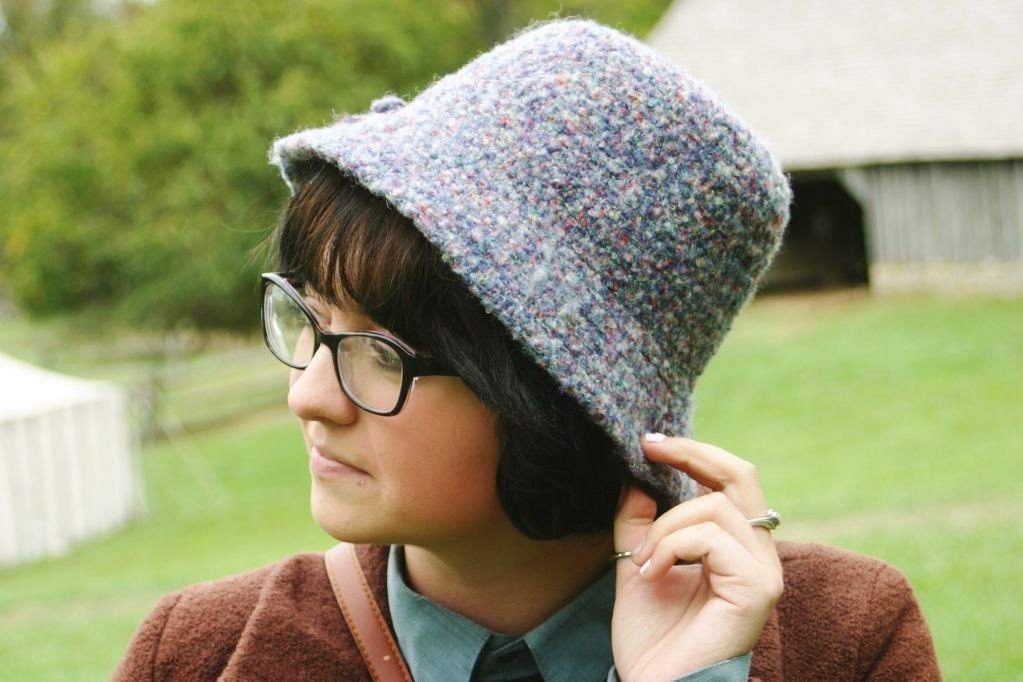 The village is open year-round, but the actors, food/craft vendors, and game stations are only open the first weekend of October. I always go with my family each year; we walk around and listen to the actors talk about past times, eat curly fries and drink apple cider that both are freshly made, and gaze at all the hand-made craft items from the tents of sellers.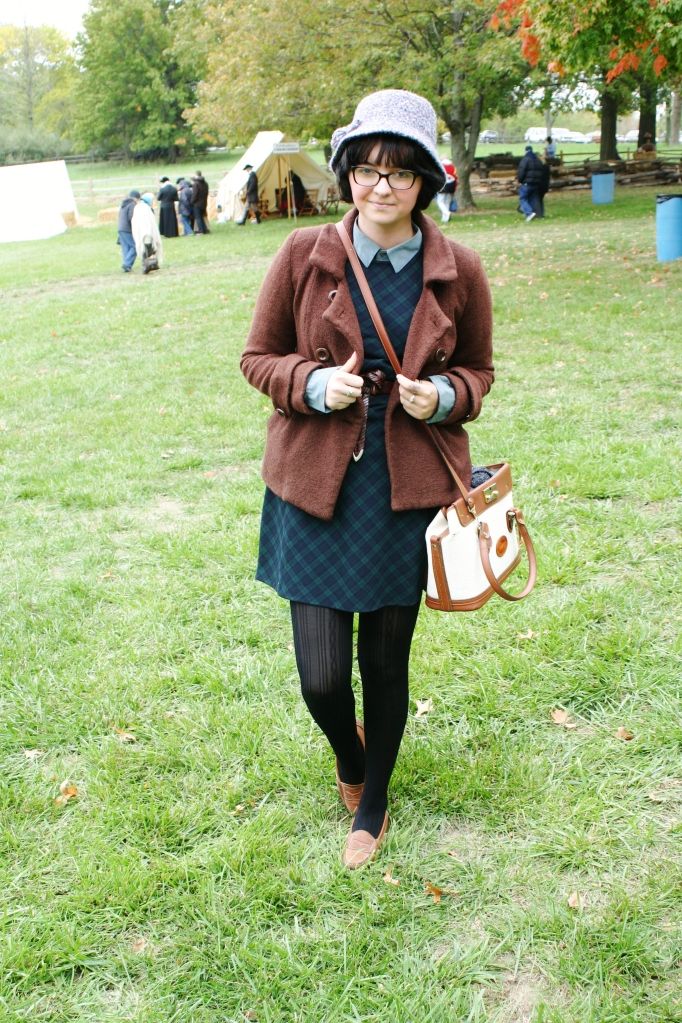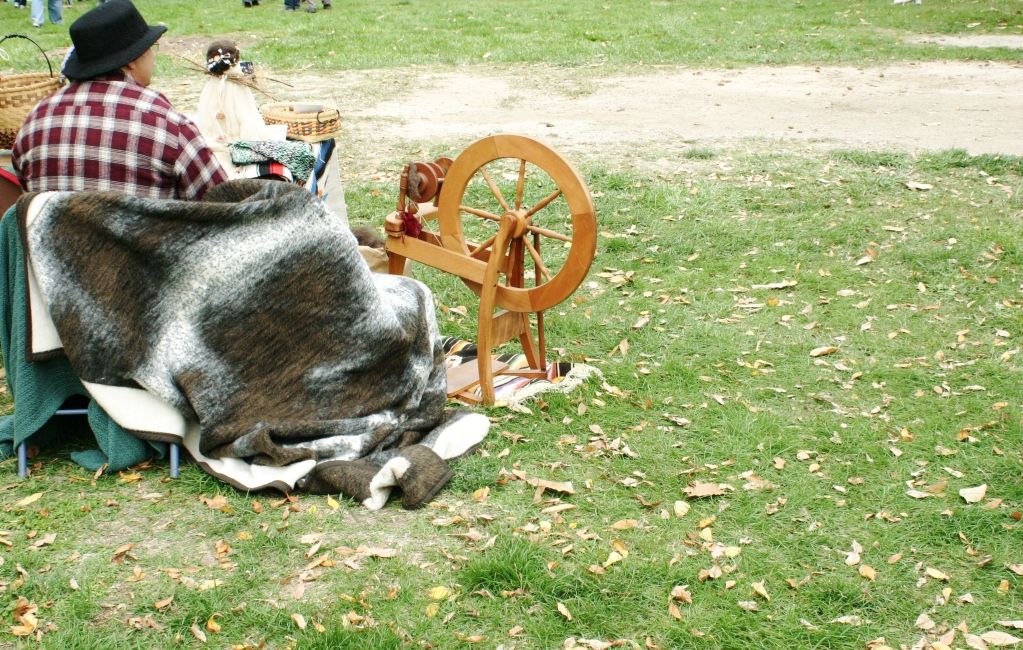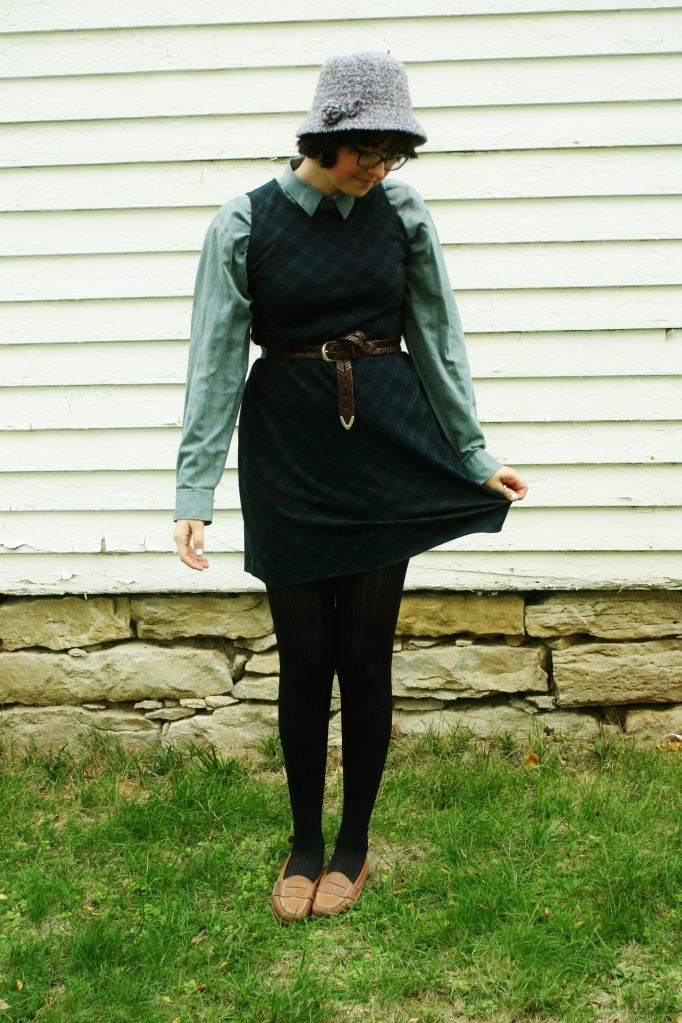 This year for Missouri Town, it was extremely chilly outside. I got to layer up with a brown winter coat I bought from a yard sale earlier in the summer, a school uniform dress I found at a Goodwill, and a Liz Claiborne hat I found looking through a friend's old clothing. Pretty much all of my clothing comes from random places, so do not be afraid to look in the oddest of locations for the best items. To me, fall is all about old-fashion things. If any readers take a trip to Missouri, make sure it's during the Missouri Town festival!
Thanks for letting me share my favorite fall activity with all the readers here!
Readers, you can also read more about Missouri Town, 1855 on a post here, at Hello, Mr. Rabbit, if you would like to do so!
And if you'd like to check out my post on Lindsey's blog, head on over
here
.
Thanks so much for sharing, Lindsey! See y'all tomorrow!