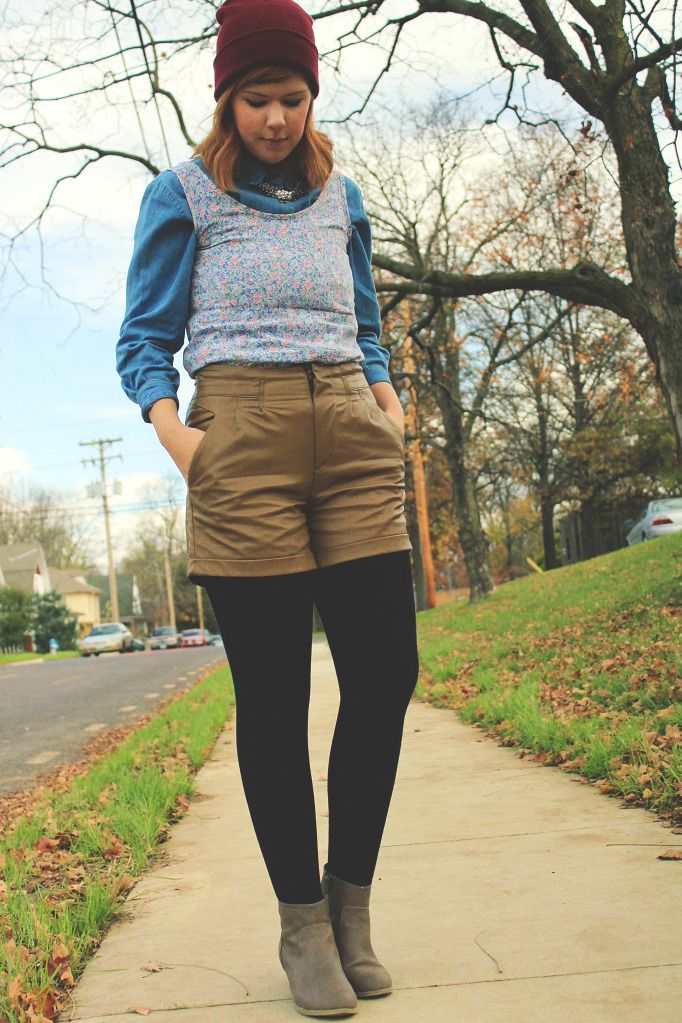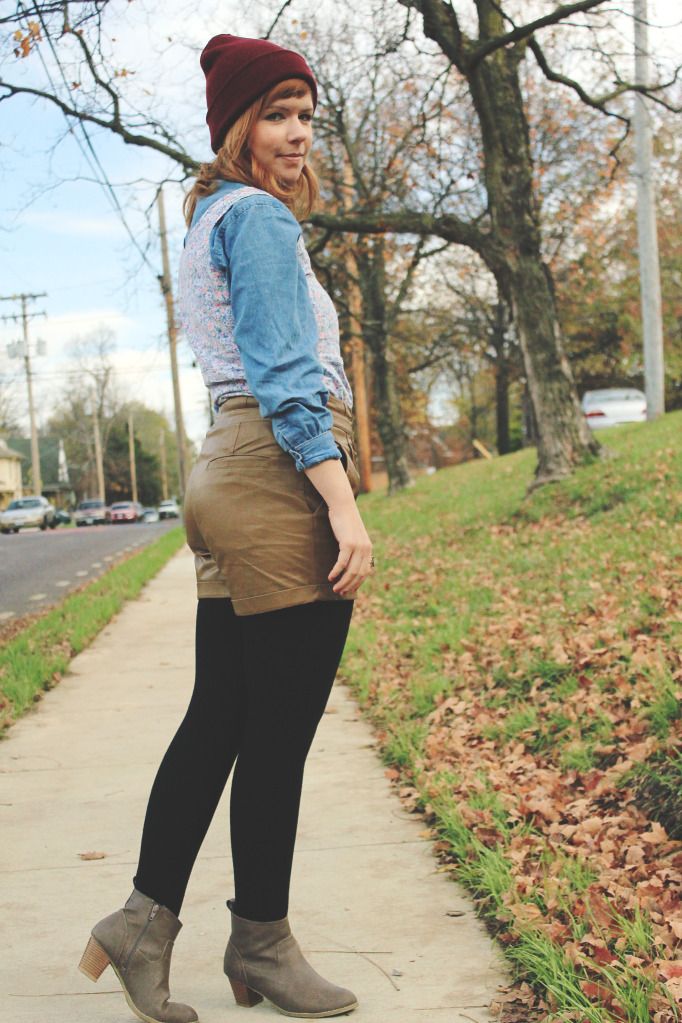 Shirt: Thrifted; Tank: Thrifted; Shorts: Ellison; Tights, Beanie, Necklace: Target; Booties: Old Navy (recent)
It was only about five minutes after I layered this tank over the shirt that I realized this might be one of my last florals for the season. Granted, I have a shirt and a skirt covered in what can be considered "winter floral", but other than that, my pinks, baby blues, and lavenders are about to spend some quality time in the dungeon that is my closet.
I wouldn't say that I'm one to follow trends too closely (that is to say, I'll participate if I like it, but won't stop incorporating things I enjoy simply because the moment has passed), but I will say that, to me, there's something amiss about a spring floral in winter. Of course, I say that now, but come late January when all the feelgood holiday moments have passed and I'm shivering & wishfully thinking about bare legs and sunshine, I'll probably have changed my tune. Such is life.
Happy Friday! Relax this weekend, you deserve it!