Hello friends, happy Monday! I hope your weekend was full of great times with fantastic people like mine was!
This combination was inspired, off-the-cuff, by all the lovely shades of green seen in
this
article/slideshow; though instead of featuring them each separately, I decided to throw them all together in (on?) the giant crock-pot that is my body (sorry, I just really wanted to make a soup analogy since, not moments ago, Matt engineered/I sampled the most perfect soup on god's green earth. It doesn't exactly flow like my typically
otherworldly
zingers, but I get points for attempting, yes?).
Anyway, I've seen monochromatic ensembles time and again, but it only just occurred to me to try one on for size myself. I'm pleased to report that I'm pleased and that I'll be doing it again. Purples look particularly flattering against red hair, so I expect it will be my next victim.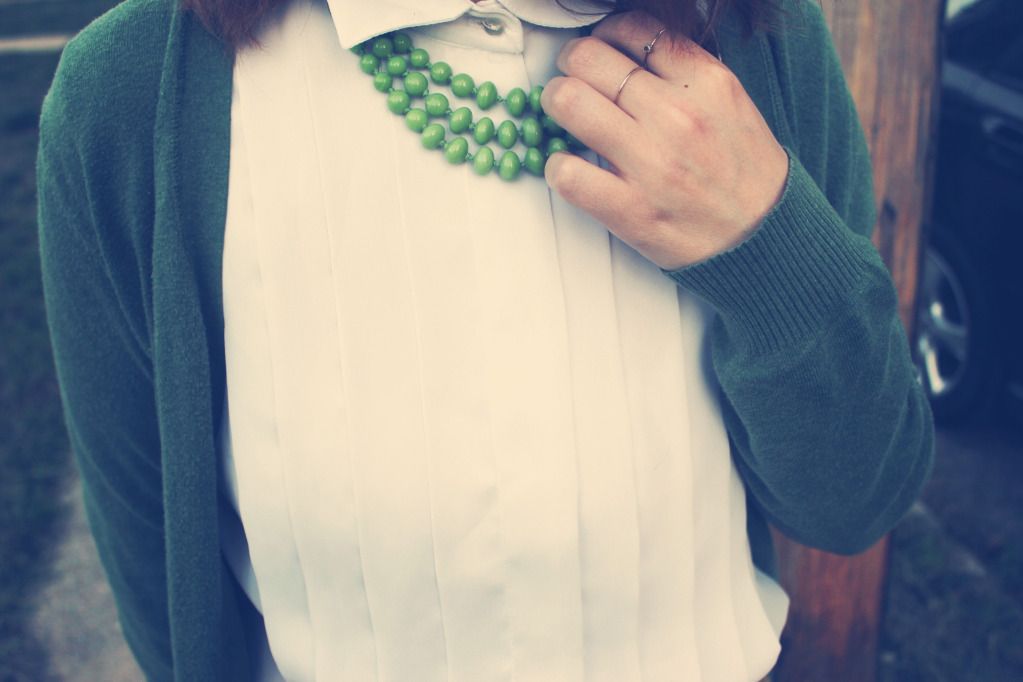 Shirt: Thrifted; Skirt: Old Navy (a couple years ago); Sweater: Stolen from mom/vintage; Shoes: Thrifted; Socks + Necklace: Target
Back to the grind! See you fine folks tomorrow!