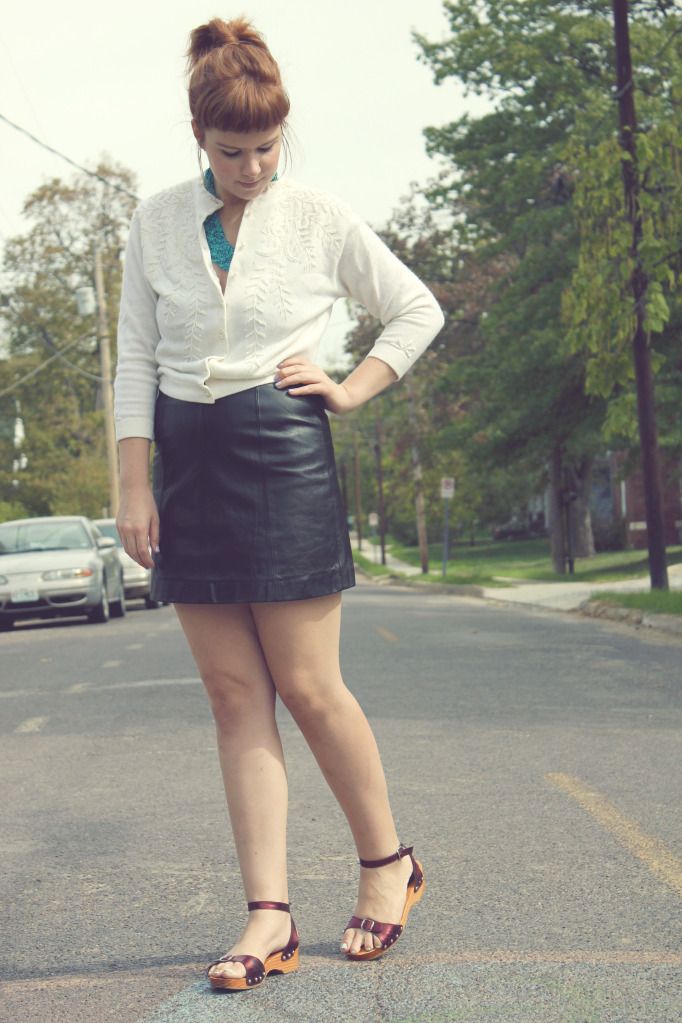 I wore this outfit no less than three times last weekend. I'm often guilty of finding combinations I like, then obsessing over them intensely for a period of time until the fire dies down. Though I may have worn out this particular mix's welcome for the time being, this secondhand leather skirt will most definitely stick around all throughout fall and winter-with tights of course.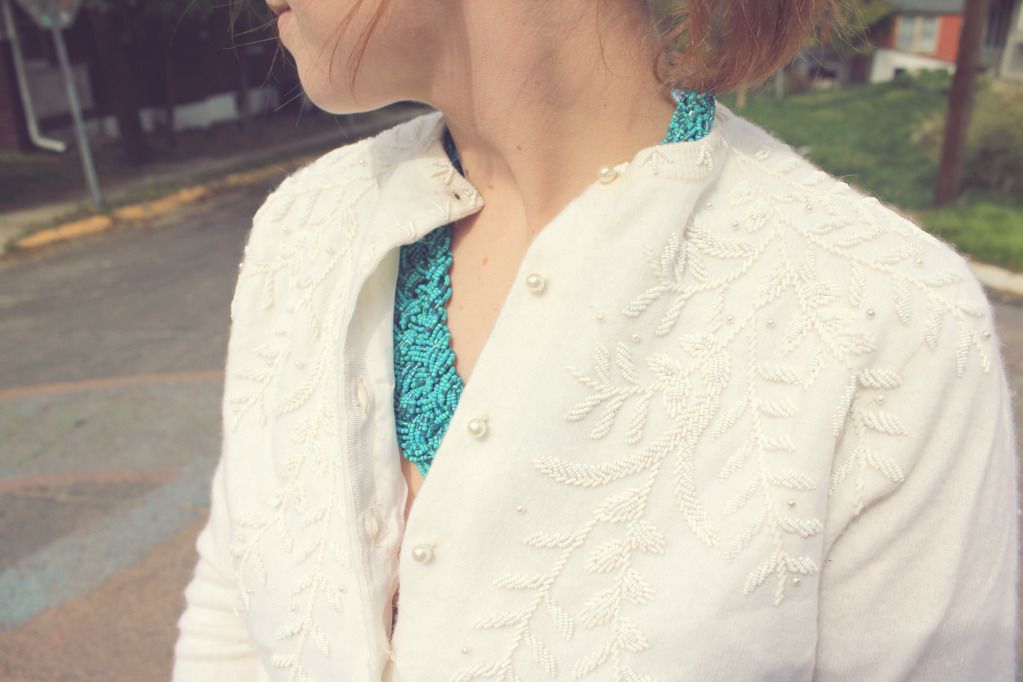 This sweater is a product of a major Goodwill sweep that the universe recently bestowed upon me. I walked away with several, but this one is particularly beautiful-the beading is really outstanding and of great quality. Great finds like these are why I thrift. Also, I'm fairly consistently broke, but whatevs.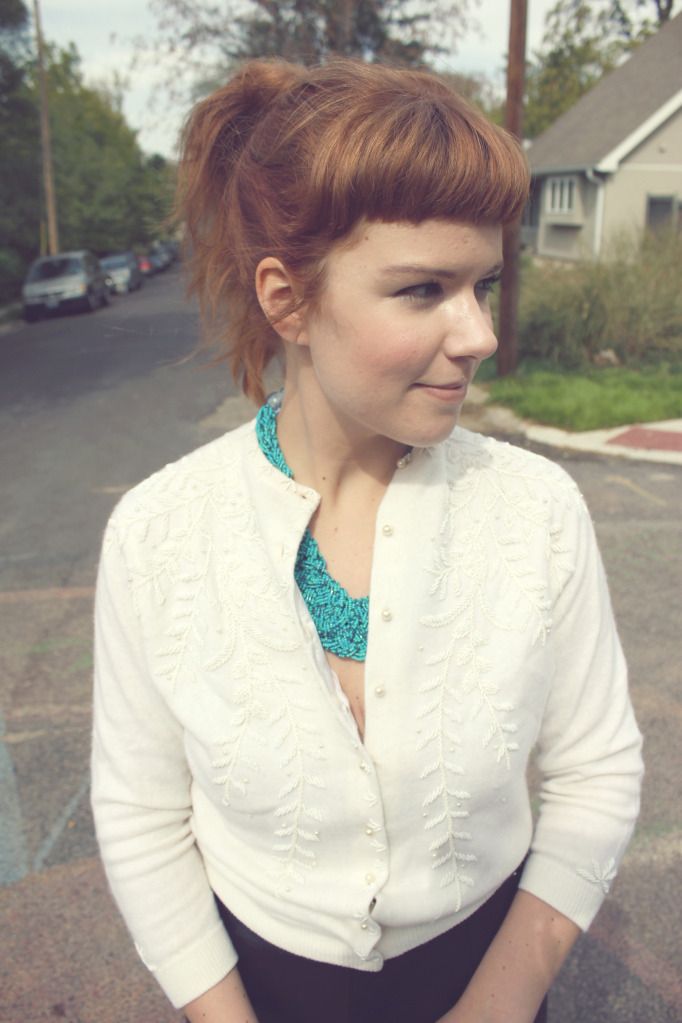 Sweater: Thrifted; Skirt: Vintage; Sandals: Tuto; Necklace:Target
Have a great weekend, friends! I'm off to St. Louis to see some friends and my favorite comedian/bizarro crush. See you Monday!