Does anyone else keep having these oddball 78 degree days? Not that I mind; it got down to 40 something last week and I thought that was it for me. It's so nice when mother nature toys with my sinuses emotions.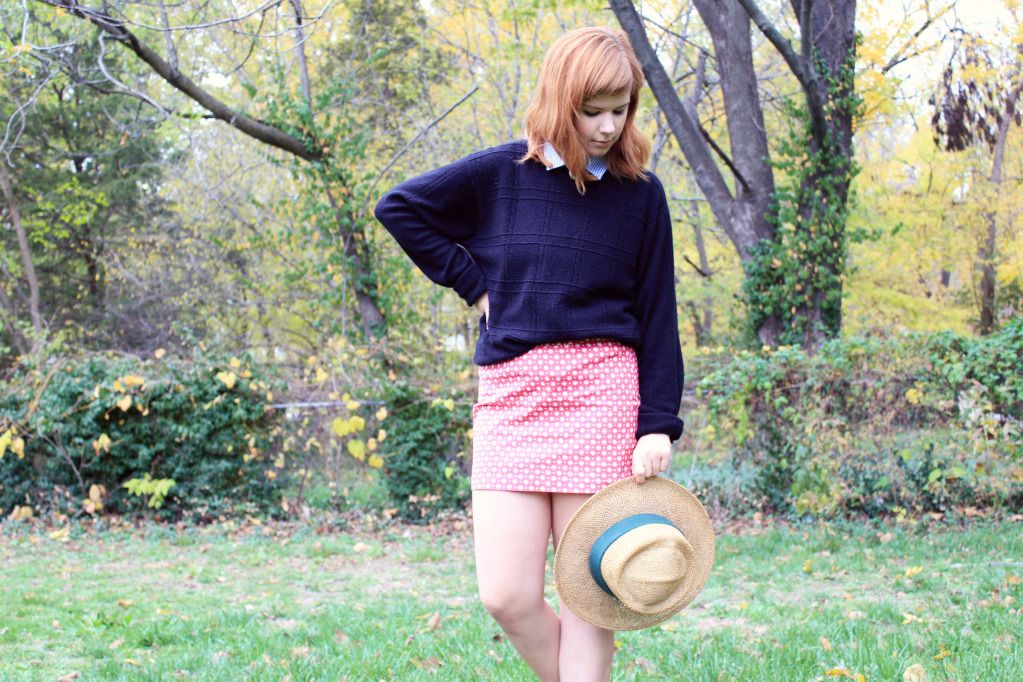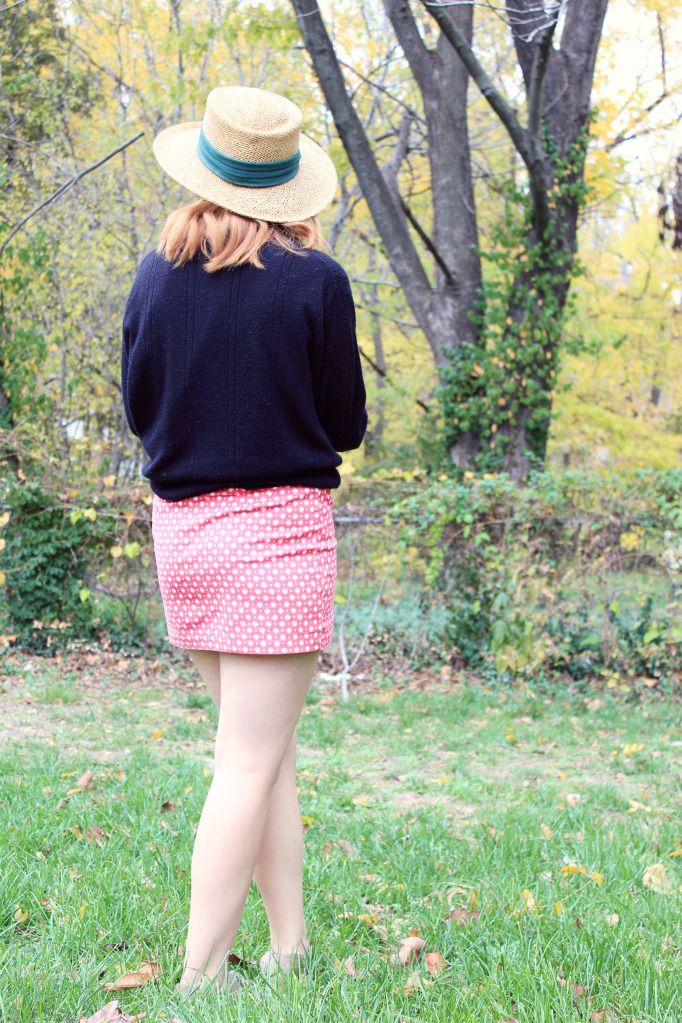 It would seem I've gotten quite stealthy at temporarily claiming Matt's clothing as my own; a skill that will surely come in handy during any frostbitten nights in our future-- wrapping up in an oversized (on me) sweater and climbing into 5 layers of blankets will hopefully do the trick. Anybody else have any winter survival skills they're willing to share?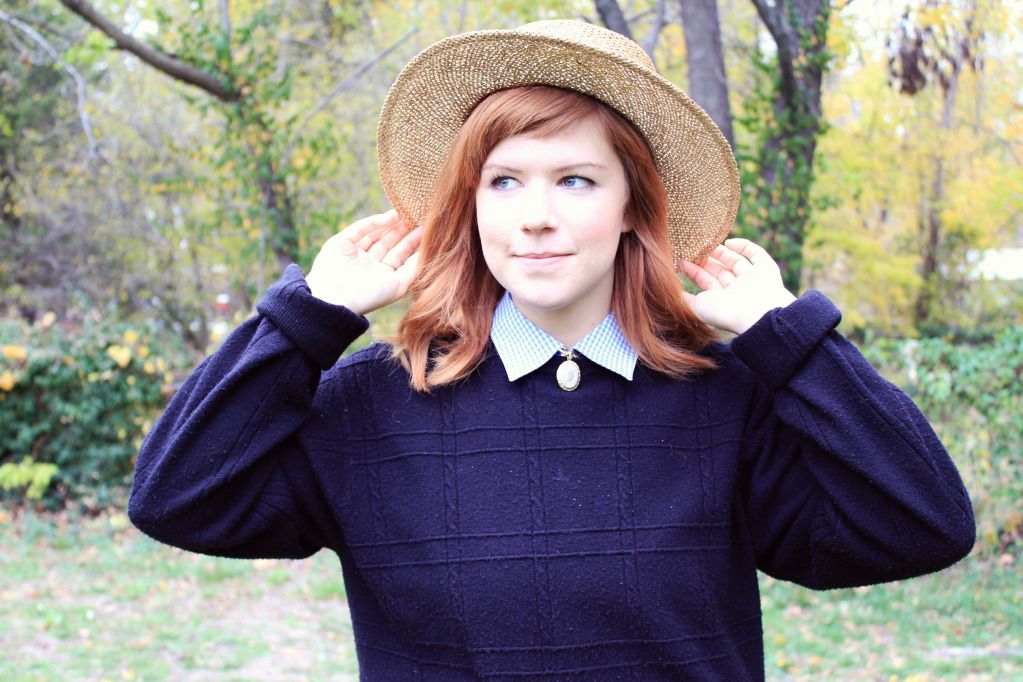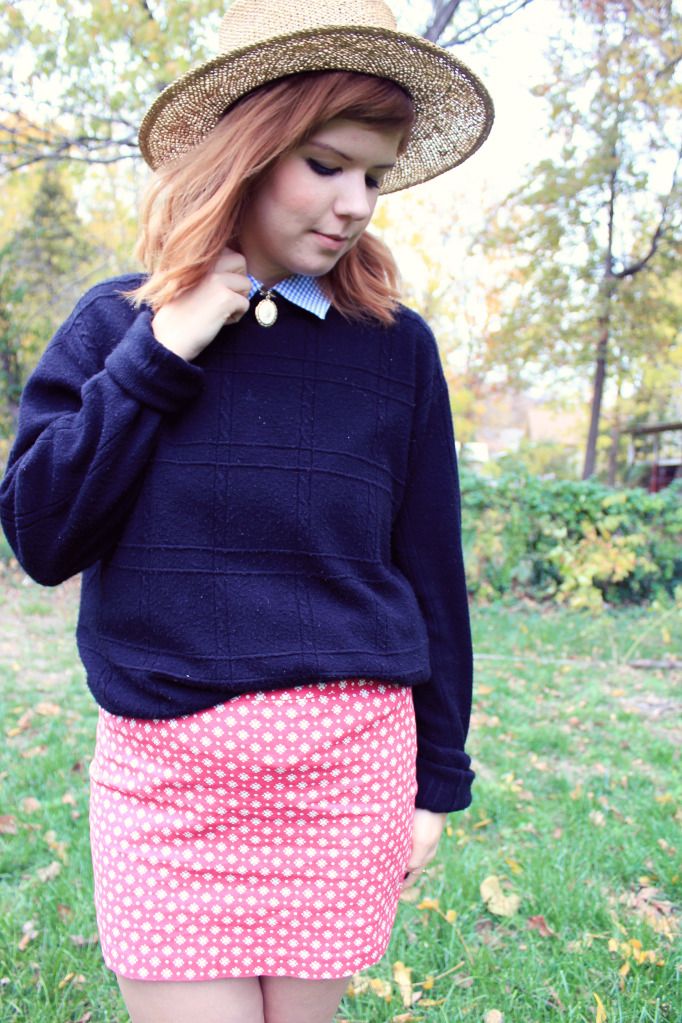 Shirt: Thrifted; Sweater: Matt's closet; Skirt: Gap; Shoes: UO; Hat: Thrifted; Locket: Gift
Have a great weekend everyone!
P.S.- Thanks for the locket,
Kayla
!