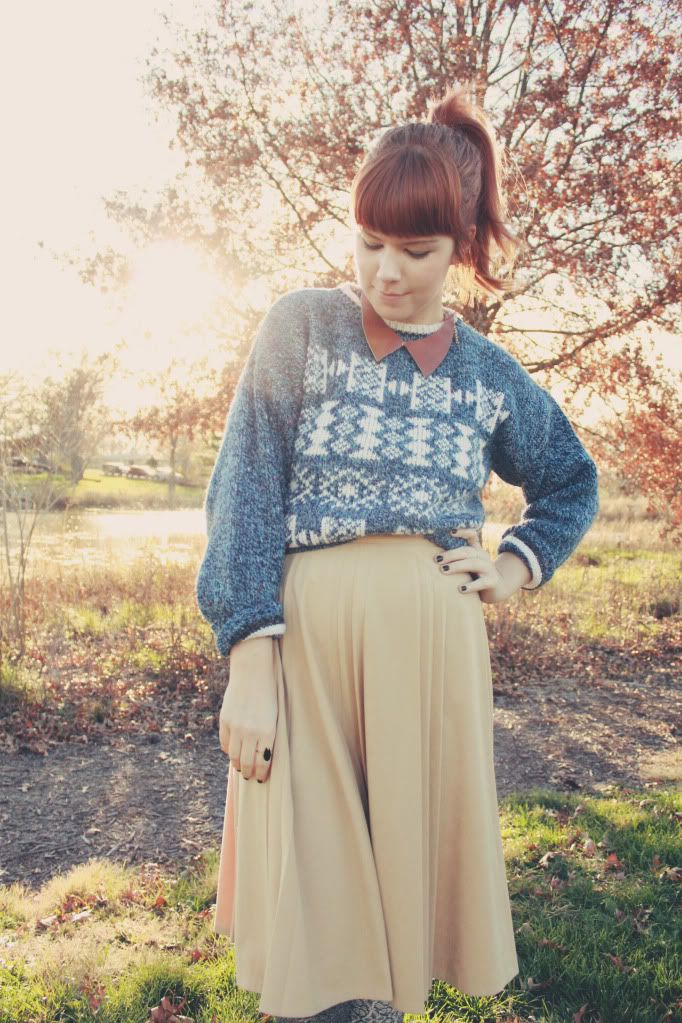 I love when Matt and I just happen upon a great new photo spot. Granted, it's a bit out of our way, but there is so much potential on the property that I wouldn't be surprised if we make it a weekly pilgrimage.
This sweater is part of a sort-of recent haul from my favorite local thrift spot. I left with an entire hug's worth of sweaters that I purchased with intent to re-sell, but it's kind of a problem when you're in love with everything you bring home. And this is why the bar on which all of my hangers rest came crashing to the floor this weekend my closet expands every five minutes. I need to work on my attachment issues, clearly.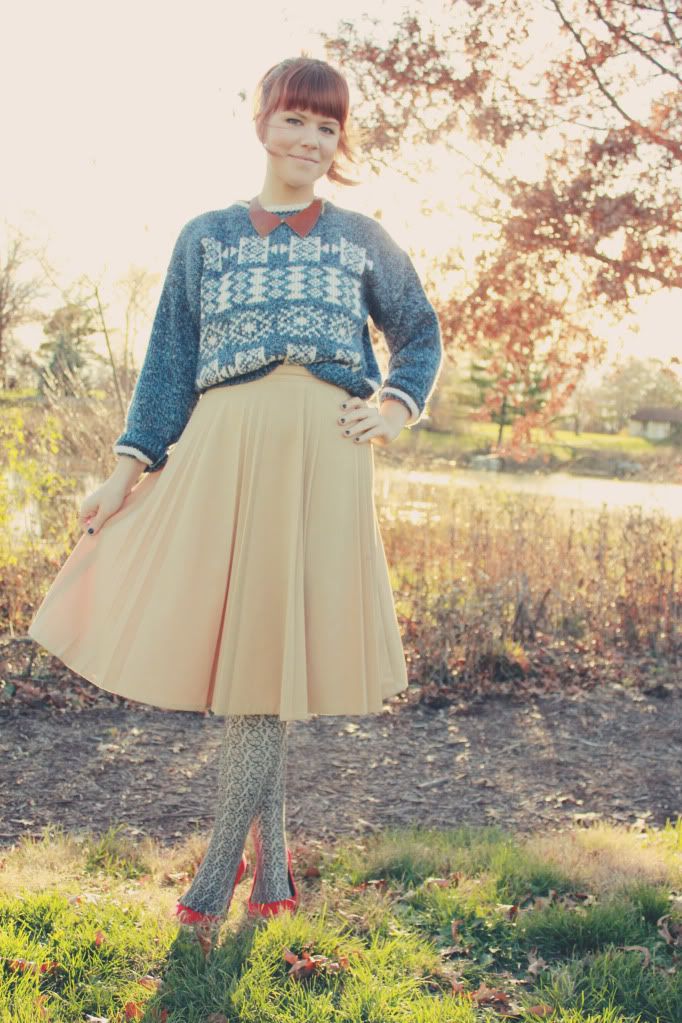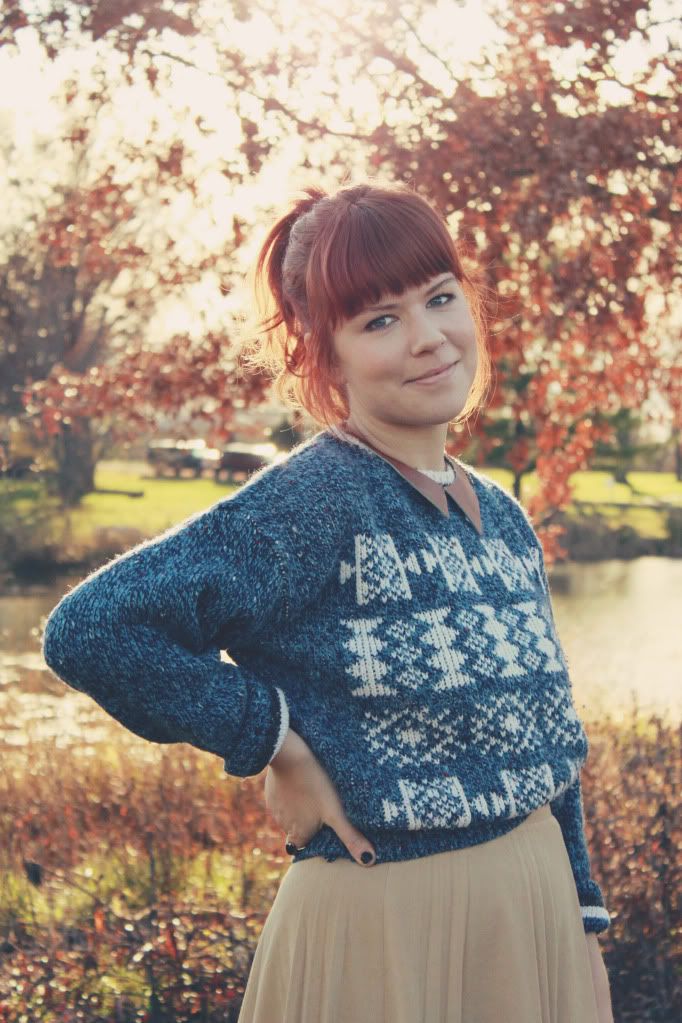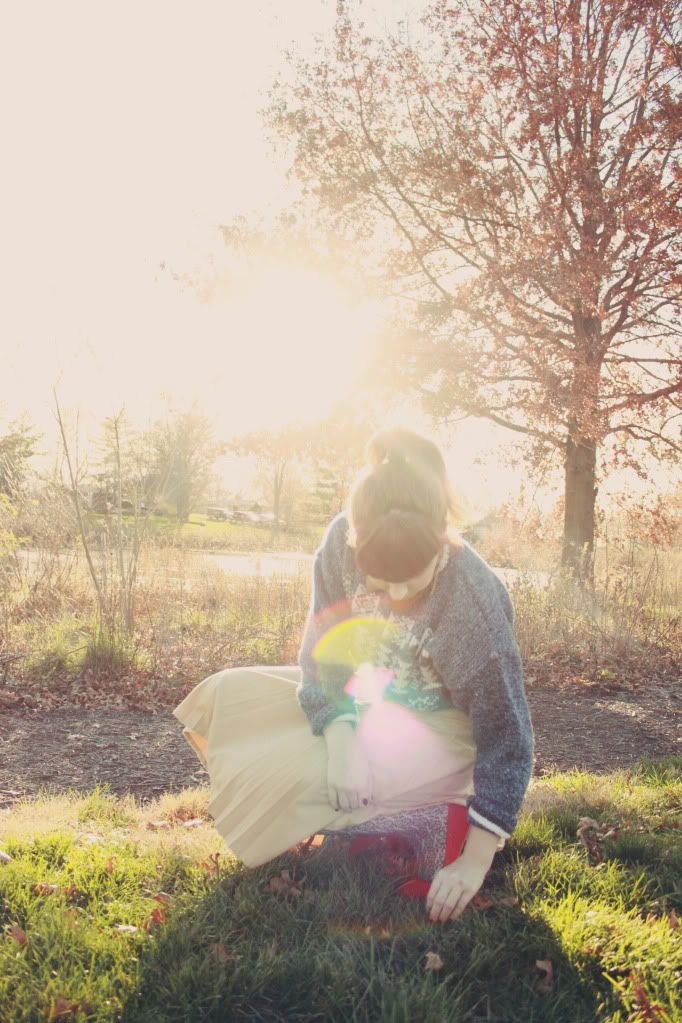 Sweater: Thrifted; Skirt: VIntage; Tights: Target; Collar Neckalce: DIY; Shoes: Shoes of Soul
Happy Black Friday to those of you who are certifiably insane participating! I think I'll be keepin' it cozy with movies and blankets while I semi-prepare for Cyber Monday. Have a great weekend!