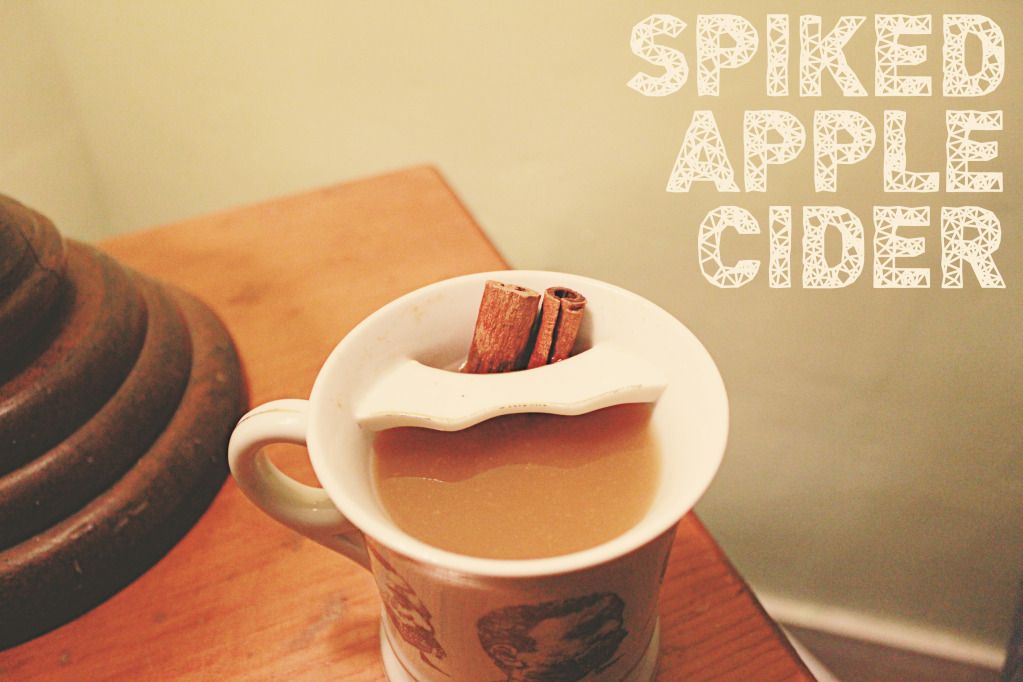 Hey friends! Since I know a good number of you will be in full-on holiday mode this week and beyond, I thought I'd share one of my favorite gettin'-cozy-with-the-fam drinks with you!


Matt and I make this all the time, this time of year. We go through so many gallons of cider! It's our go-to because a) it's delicious and b) it's crazy easy (my favorite part). All you need is:
- Apple cider
- Whiskey
- Cinnamon and nutmeg, or your favorite autumnal spices
1. Heat cider over stove.
2. We generally use a 2:1 ratio when mixing drinks, so pour 2 parts cider to 1 part whiskey, depending on your mug.
3. Add whatever spices/garnish you please! Let cool and enjoy!
P.S.- How great is this mustache mug Matt found on an antiquing trip? It's got a "mustache guard" so your drink stays out of your carefully-curated handlebar! I love it. : )
Cheers!