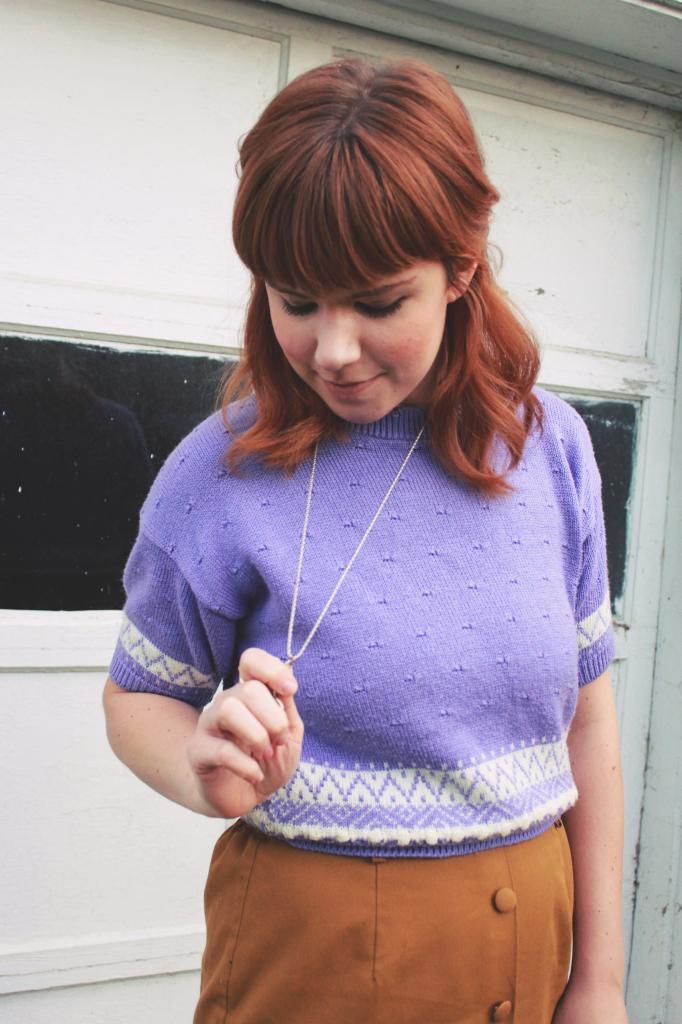 This is one of those outfits that I wished would have photographed better. I think the colors are so dreamy together, but the whole look didn't translate like I'd imagined; the primary lackluster element being the fit of the sweater. It's supposed to "blouse over," but I think it's ends up looking more frumpy than classy. So, I suppose, thank you, unfortunate outfit, for forcing me to see the give-away or resale possibilities of this sweater. The end.
Sweater: Vintage; Skirt: Vintage; Tights: Target; Boots: Old Navy (recent)
Also- vintage bowtie as a bow!