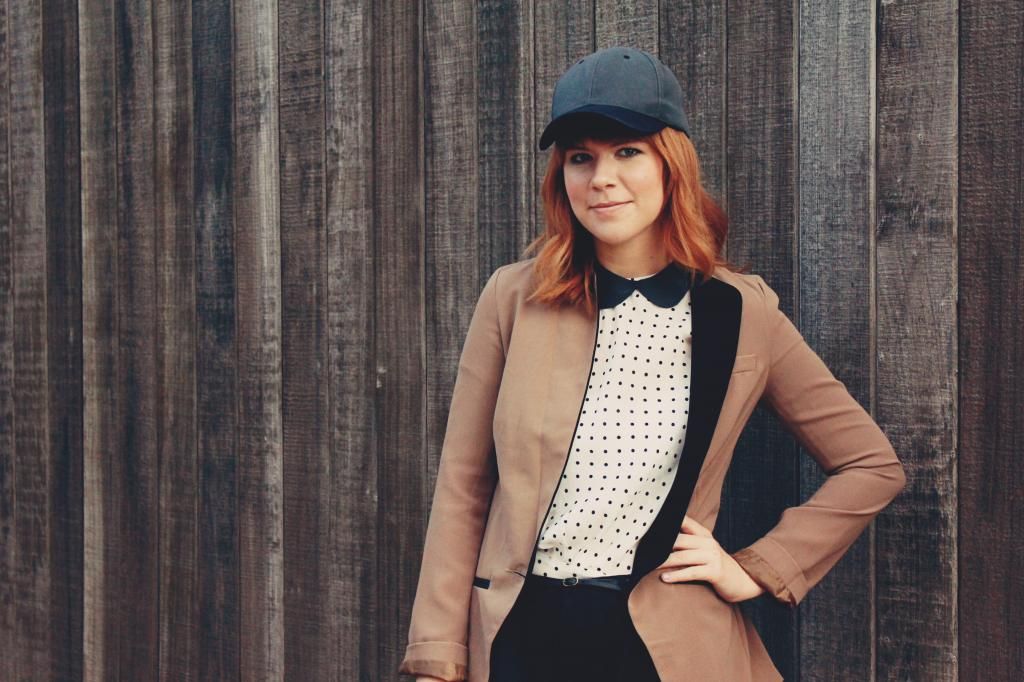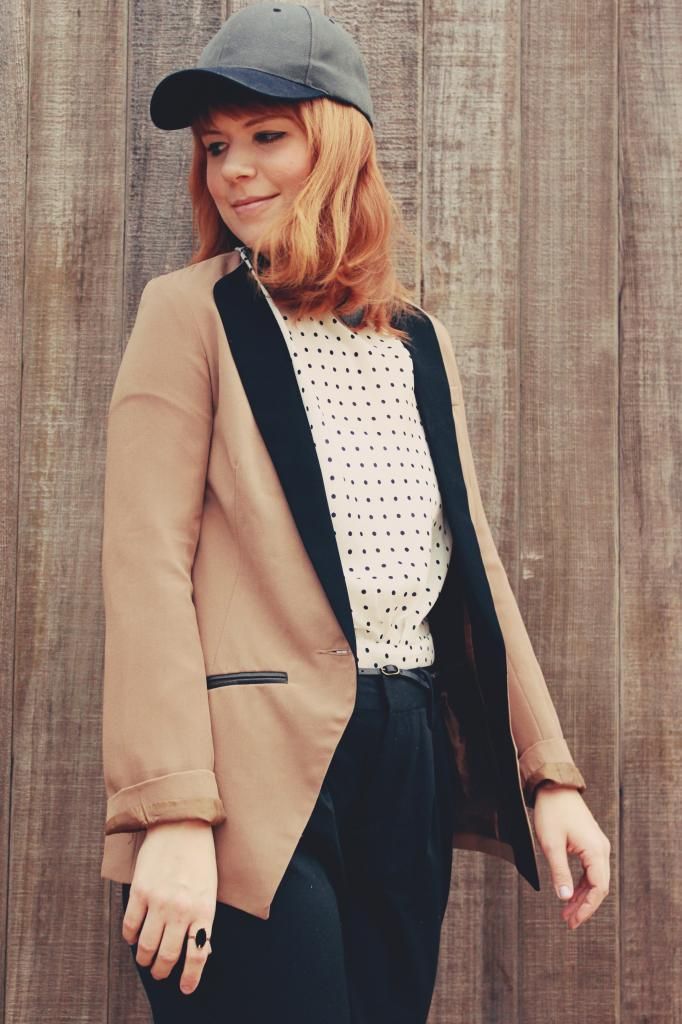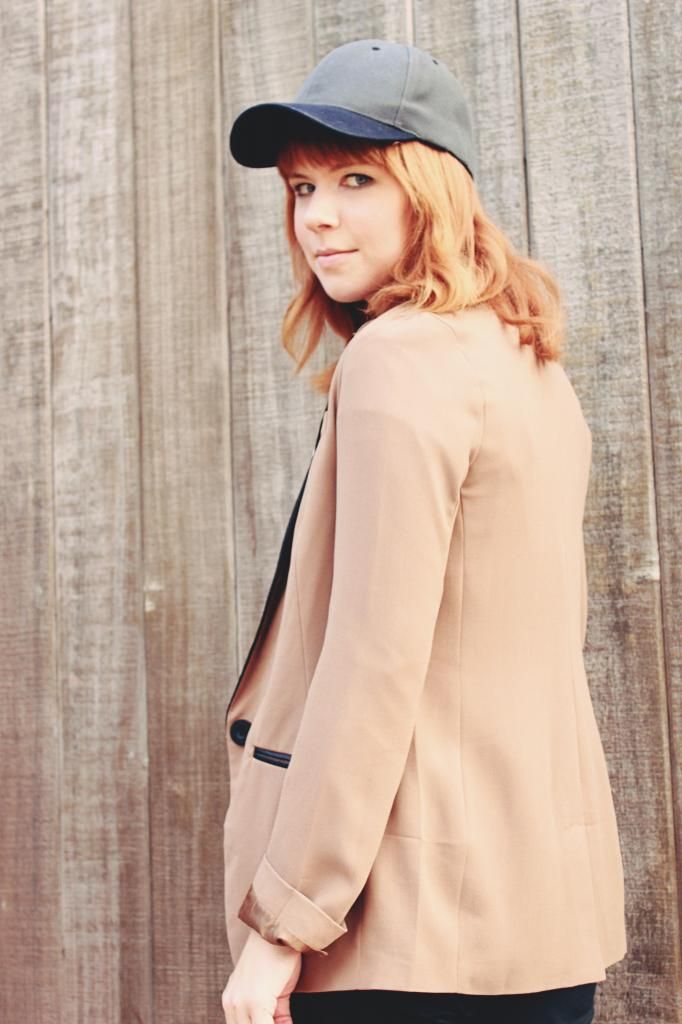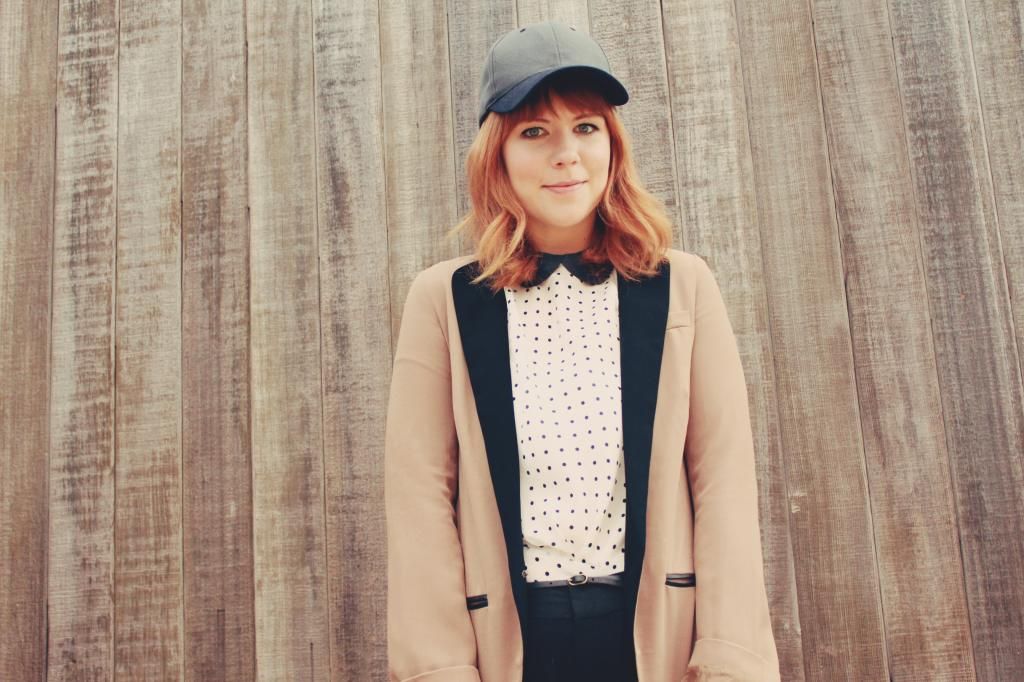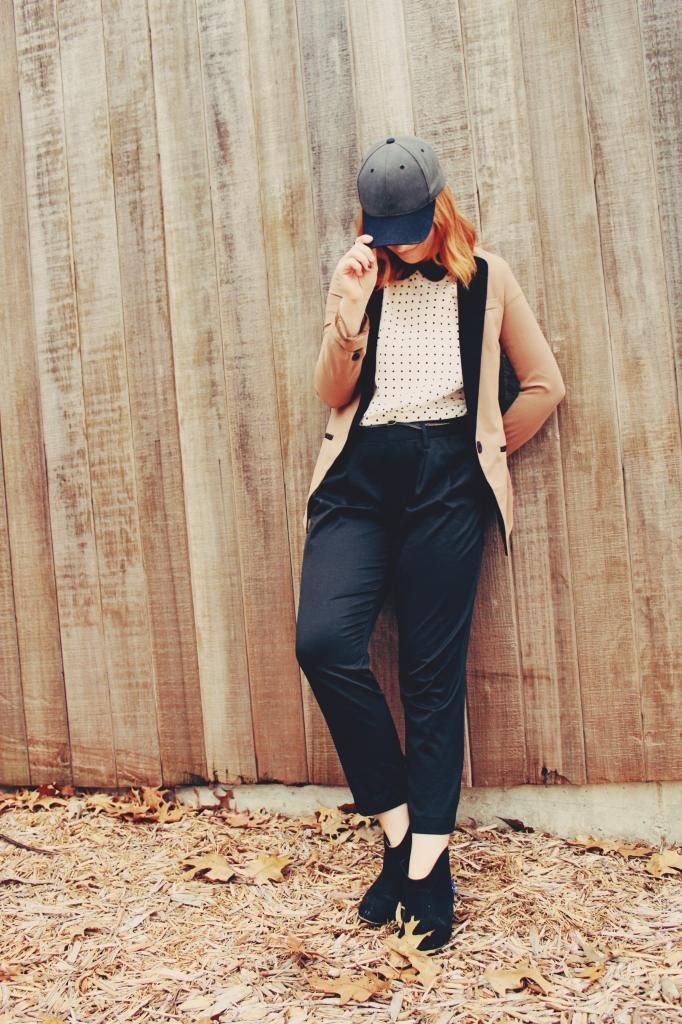 Shirt: Vintage; Blazer: Lux; Pants: Gap; Booties: Target (DIY'ed by me); Hat: Matt's closet : ); Collar Necklace: DIY'ed by me
Am I the only one who feels more like a director and less like a casual, sports-enthused person while wearing a baseball hat? The blazer (the right breast of which likes to fly open at any given moment, apparently...) only adds to that feeling; look out Ron Howard (why he's the first person I always think of when I think director- I don't know)!
Anyway, regardless of the extra surge of bossypants the hat gave me, I thought it was a fun addition to an otherwise serious ensemble. And of course, there are always the boots and the collar necklace to help with that, too.

Have a great weekend! If you celebrate Thanksgiving, what are you doing to prepare?