Do you ever find an item you're really excited about, then change your clothes nearly immediately because you want to build an outfit around that new piece right away? That's what happened here. I found this Land's End (who knew?) floral button-down at a new-to-me thrift store, and changed as soon as I got home because I love it so much.
Hypocritical of me
, yes, but I couldn't say no to the cheeriness and on-point fit-- sue me. Sidenote: so glad to have found a thrift shop where Matt can find clothes! Does anyone else have trouble finding thrifted items for men, or is that just a Columbia thing?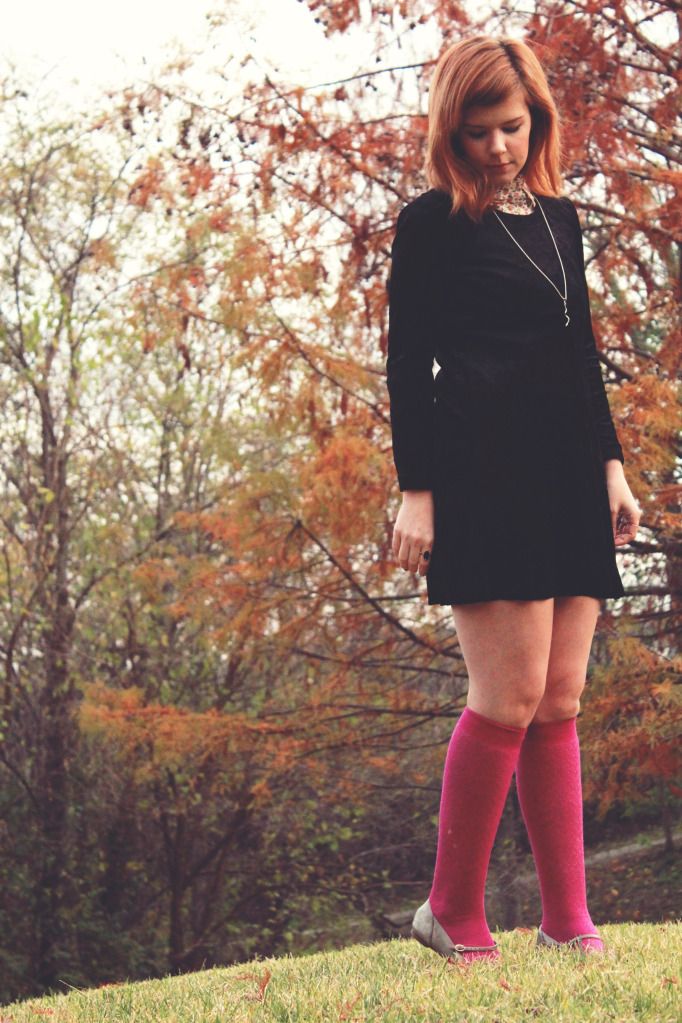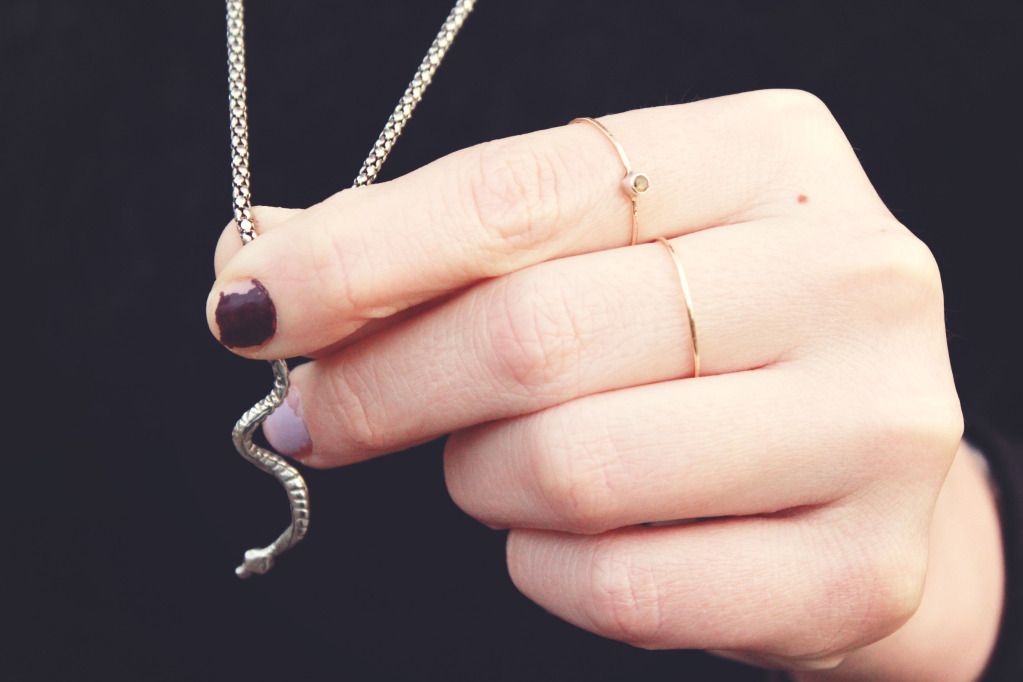 Also, this dress is black velvet, if you can't tell, and I'm very excited about that.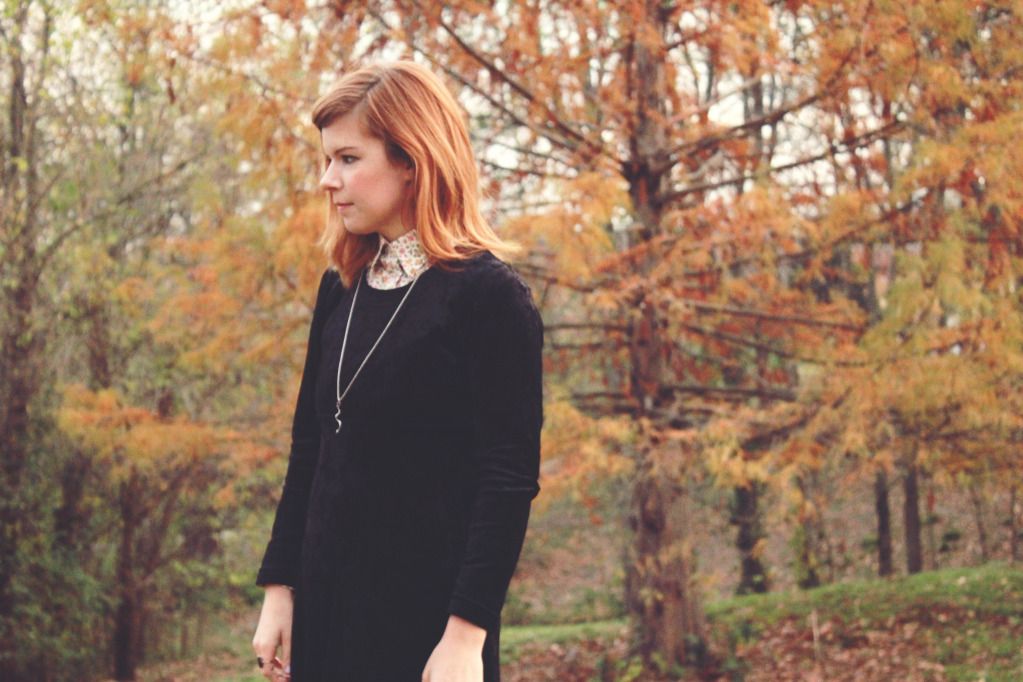 Shirt: Thrifted; Dress: Vintage (altered by me); Shoes: UO; Socks: Target
I've got a warm, autumn drink to share tomorrow! Stop back by!