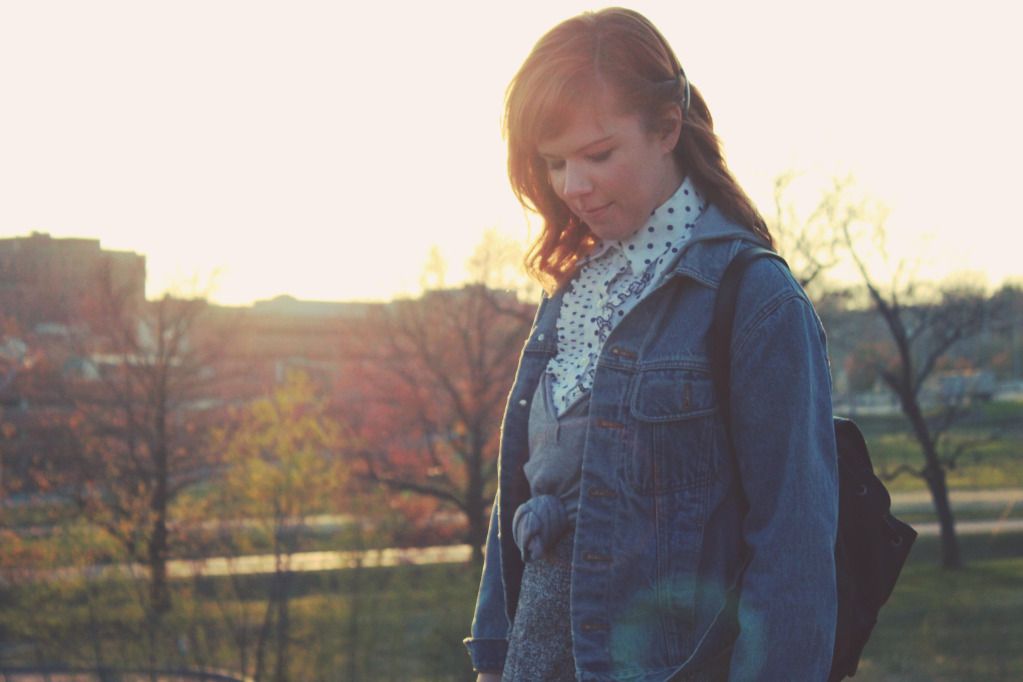 After a documentary and before dinner with friends, Matt and I stopped by a local park to kill some time. It was "golden hour" so we walked along a path to a structure resembling Stonehenge to take some photos. What a pseudo Stonehenge is doing in a park in Columbia, MO, I don't know, but Matt sure had fun smashing some pumpkins that were left around the stones from Halloween (I'm working on a gif of said smashing-hopefully that pans out).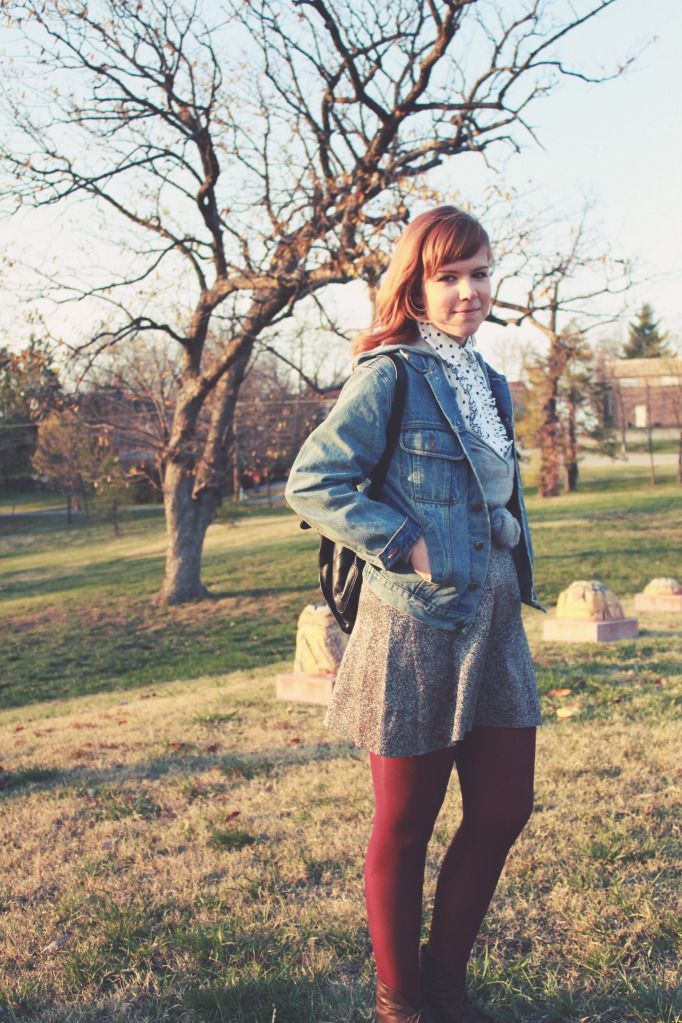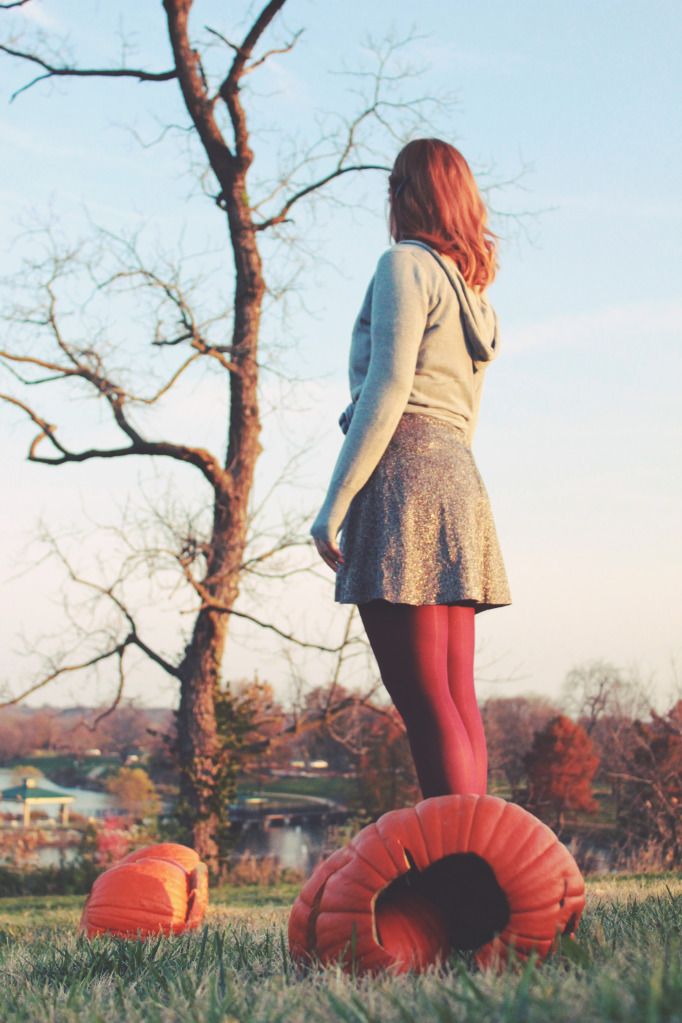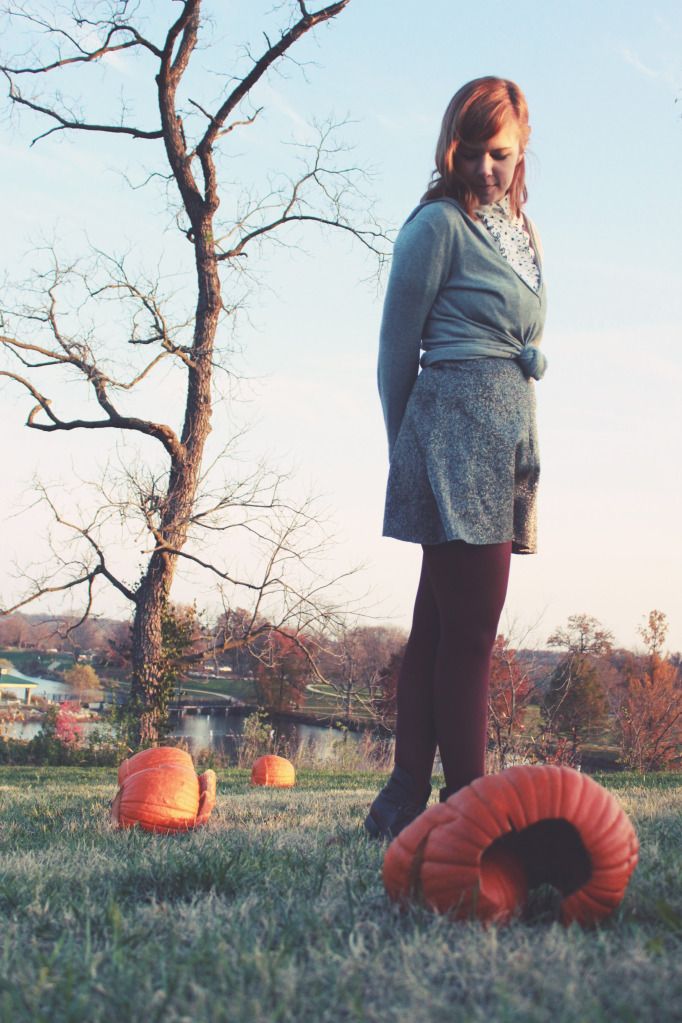 Would you be able to say no to a sparkly tweed skirt? I sure couldn't. You know, I often fall into the "grunge" category with my wears, but I find myself donning more and more sparkles lately. I will eternally harbor a love for plaid and boyfriend jeans, but sometimes a girl's just gotta show love to the glitter. Who's with me?
Shirt: Vintage; Hoodie: Gap; Skirt: Vintage; Jacket: Vintage; Tights: Target; Boots: Vintage
Happy Monday, everyone! Have a great week!