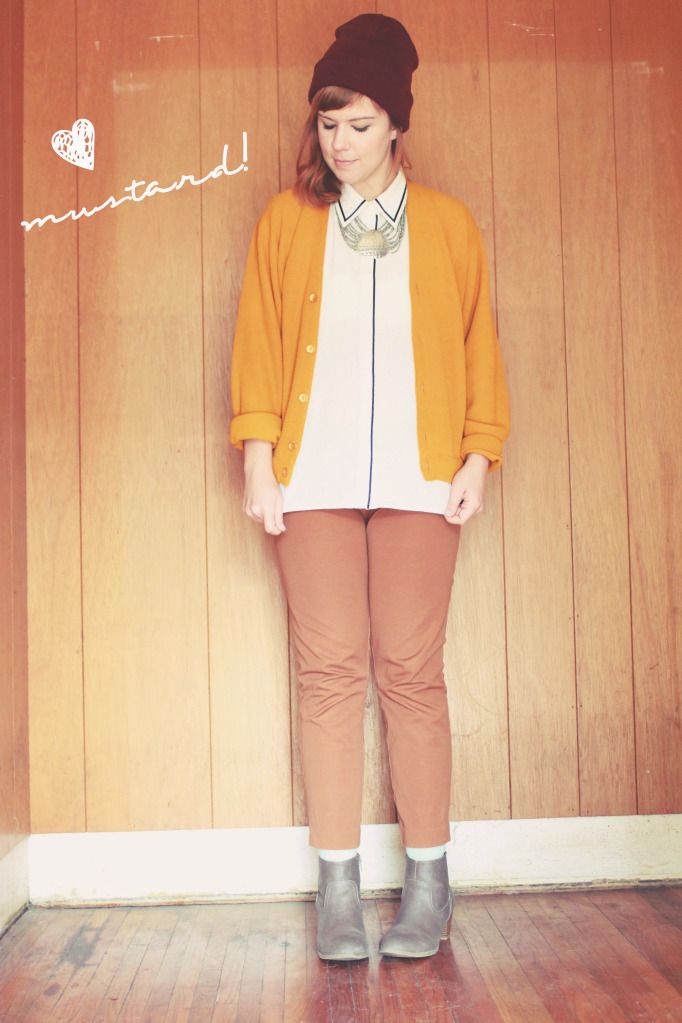 After many years of much debate, I've come to a conclusion: mustard is the best color there is; especially for fall. It's so eye-catching on its own or with other mustard pieces, and makes complimentary colors pop like you wouldn't believe. And, yet again, I went jogging down monochromatic lane*. Perhaps it's the groggy state I'm in when I pick out my clothes in the morning, but there's something just so easy about being the same color from head to toe. Trust me; give it a try and your morning will be 25% less stressful. You might even have time to make an actual breakfast instead of running out the door with a spoonful of peanut butter in your mouth. #isthatjustme?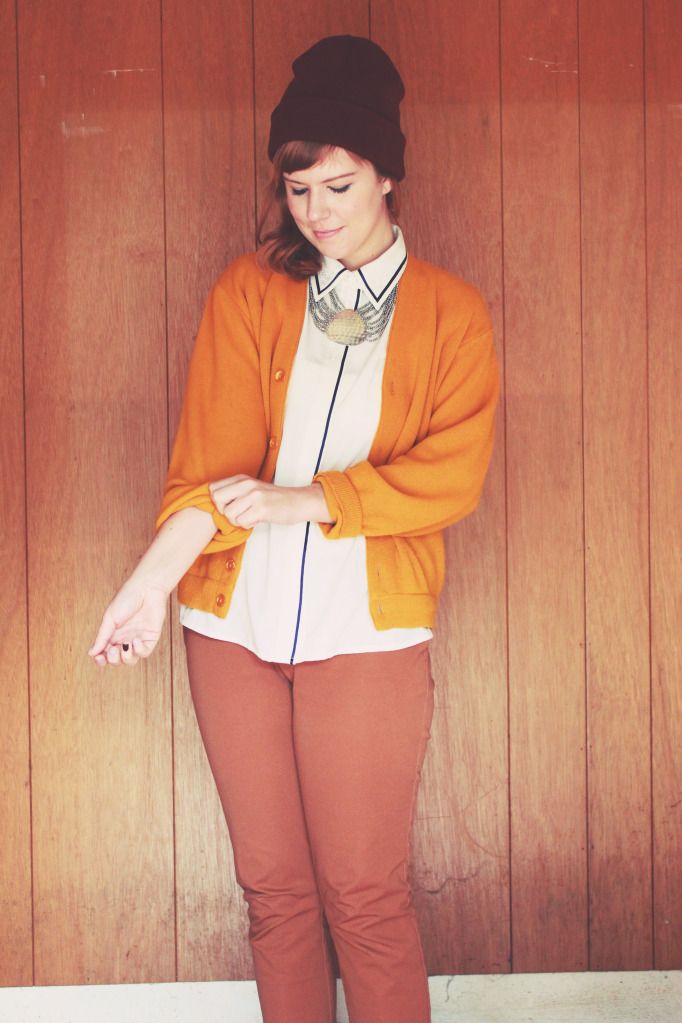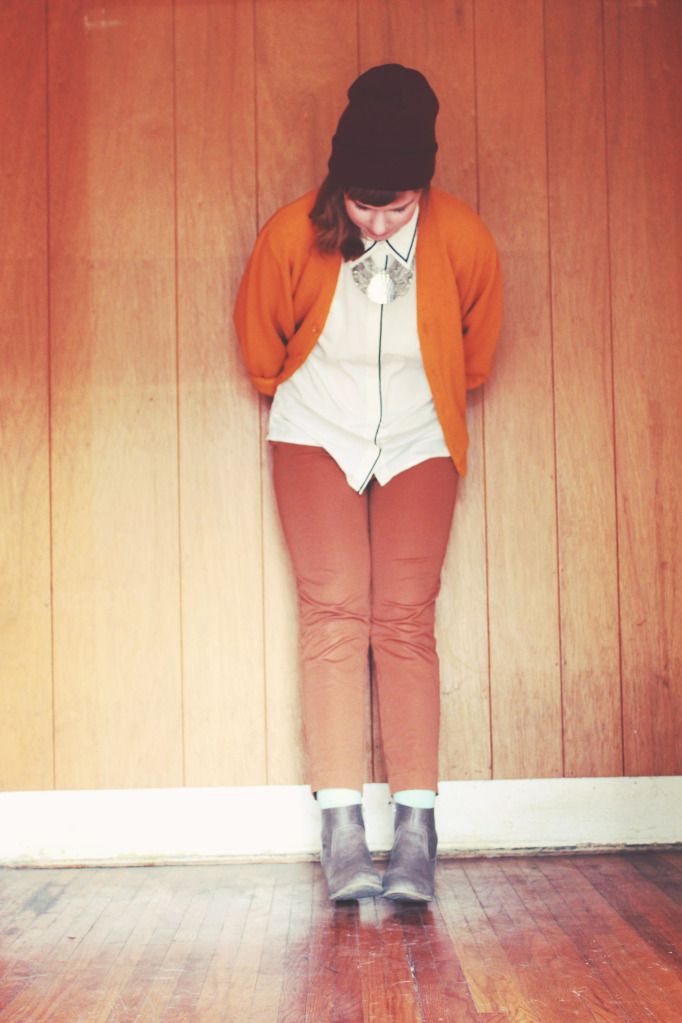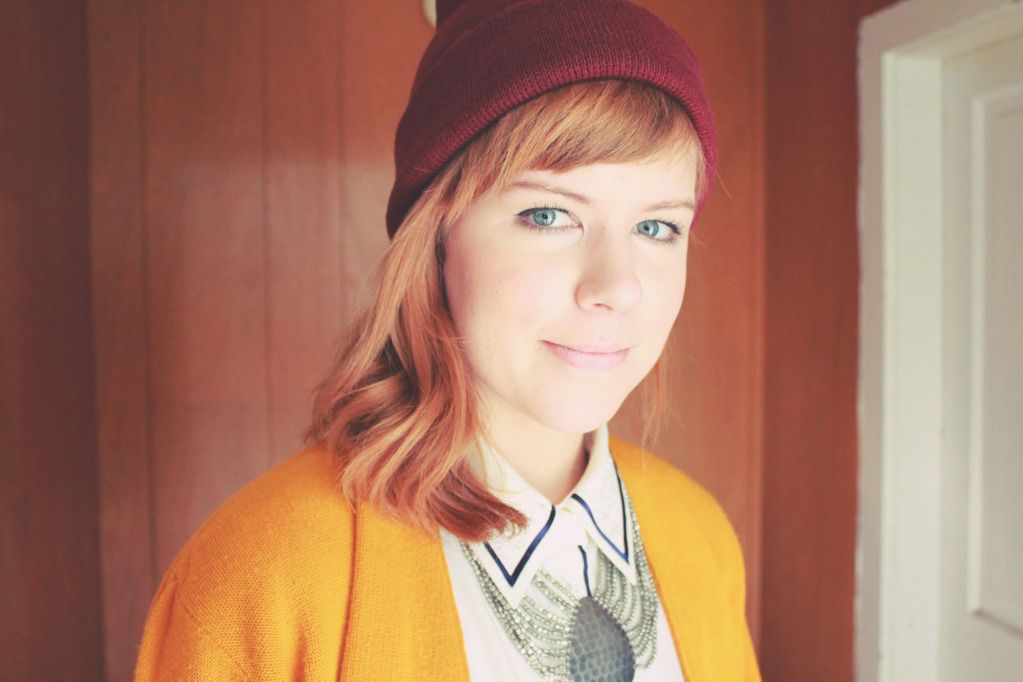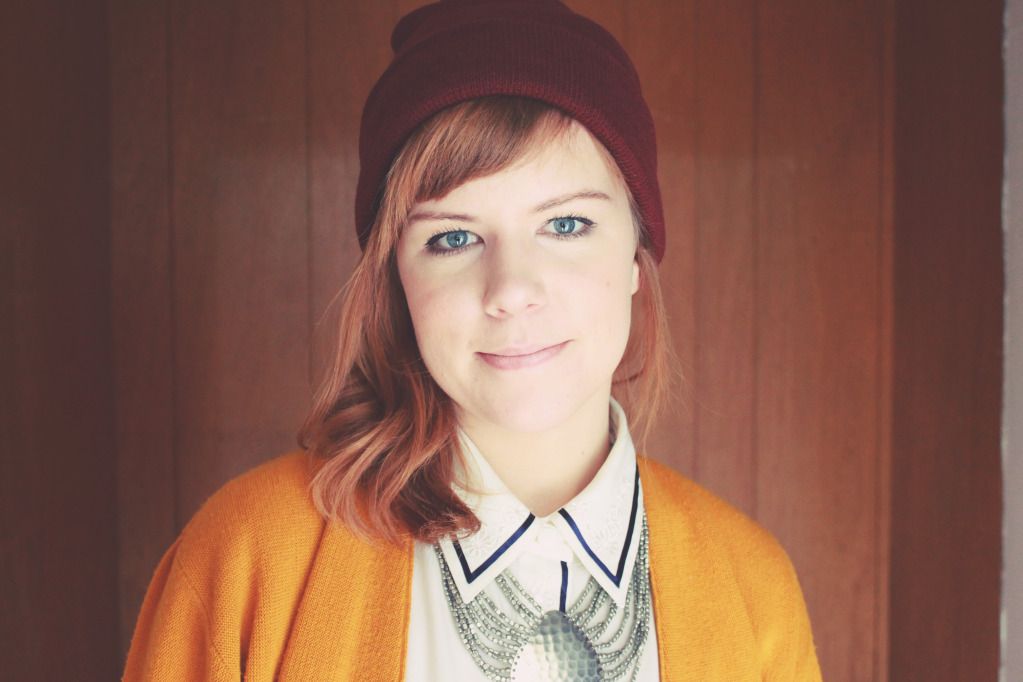 Shirt: Thrifted: Pants: Target; Sweater: Vintage; Hat & Socks: Target; Necklace: UO; Booties: Old Navy (recent)
Happy weekend, everybody! See you Monday! : )
*Let's be real, the last time I went jogging was before allergy season, and these pants are straight brown. But we'll pretend they're "spicy brown mustard" colored, k?